Reactions to plans for England's forests
56b150e5-d888-4cf4-a52c-f6c160e88c76
The RSPB and Wildlife Trusts are encouraged by how the Government has responded to the recommendations from the Independent Panel on Forestry on the future of England's woodlands, but say it must now turn the positive words into reality. In its response, launched this morning (31st January), the Government confirmed the future of public forests. However, the report leaves many questions regarding the long-term funding unanswered. Dr Mike Clarke, RSPB chief executive and former Forestry Panel member, said: "Whilst these proposals are encouraging, they won't help if our woodlands are starved of funding and effective management in the long term. Healthy and well-managed woodlands are one of our greatest natural assets. England's public forests cost £20m a year to fund, but the benefits they bring in terms of the environment and people's health and wellbeing are worth £350m. Today's announcement signals Government is starting to understand this wider value. If money-saving decisions affecting our natural environment are made in a piecemeal way, we risk squandering our natural assets."
The Government's response includes proposals to create a new public body to oversee the Public Forest Estate held in trust for the nation. The new body will have a clearer long-term remit and be accountable to the nation for its use of money, delivery of wildlife, access and local community needs. Dr Clarke continued: "Giving more protection and financial flexibility to the Public Forest Estate is a common-sense approach. For the Estate to fully stay in public hands it needs to be managed by a public body with a long-term funding commitment and remit to get a full return out of the land for people and wildlife."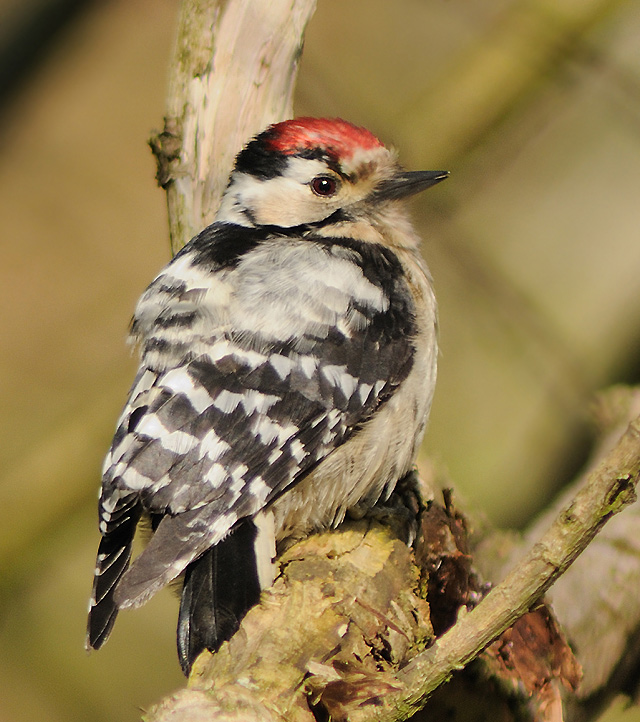 Lesser Spotted Woodpecker, undisclosed site, Cheshire (Photo: David Moreton)
Paul Wilkinson, Head of Living Landscape for The Wildlife Trusts, welcomed the response but warned that the Government must commit the long-term funding needed to put the vision into practice. He said: "Defra's statement demonstrates that it has listened to the thousands of people who want to see a better future for our woodlands and public forests. Actions speak louder than words, however, and so we await clear signs that the right action is being taken."
The future of the rest of Forestry Commission England, known as Forest Services, which provides woodland owners with vital advice, grants and regulation, has been left open. "To get the most value for people and wildlife the provision of woodland advice, grants and regulation, currently delivered by Forest Services, must continue. We also need to take woods and forests outside their shrinking silo, hampered by budget cuts, and better connect them with the rest of the natural world. In addition to the key points announced today, the Government has provided us with a lengthy report, which I look forward to reading in much more detail. We've already lost three in four Lesser Spotted Woodpeckers, nine in ten Willow Tits, and more than half of our woodland butterflies; and that's only a snapshot of the full picture. If things don't change, we will lose the diversity of life that makes our woodlands so special," said Dr Clarke.
Content continues after advertisements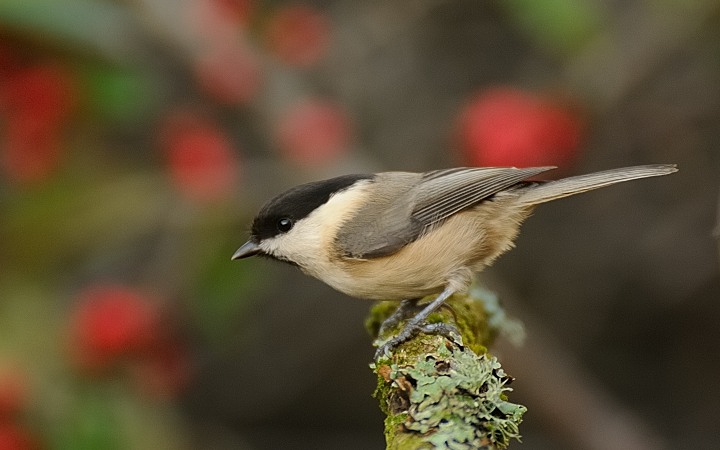 Willow Tit, Laurieston, Dumfries & Galloway (Photo: Alan McFadyen)
Paul Wilkinson added: "The Public Forest Estate is exceptionally good value for money, especially when compared to the £85m cost of the controversial Bexhill–Hastings link road or the £33bn cost of HS2. Although it is good to hear some funding will be made available for certain initiatives, the entirety of the Estate and Forest Services will continue to need proper funding in the long term. The Forestry Commission and government conservation agencies have already had funding cut to such an extent that they are struggling to function. We want to see the Government move away from the outdated approach and recognise the true value of nature, as quantified by the UK National Ecosystem Assessment. Otherwise there is a danger that this vision will not be achieved. The millions of people who care about the natural environment would be justified in asking why."
The Public Forest Estate currently provides around £400m of benefits for an investment of just £20m and there is potential for it to deliver even more.