Rainham Marshes RSPB in pop video and film
173c9550-cc6e-474c-a39f-f89e4fb1b7ea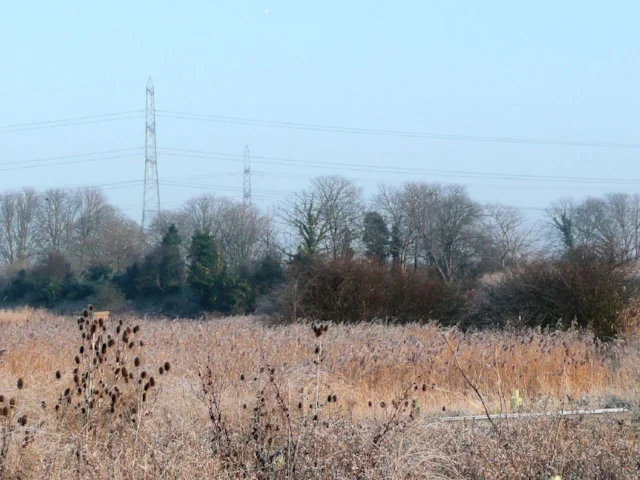 The RSPB's flagship reserve at Rainham Marshes on the Essex/Greater London border is to feature in a pop video and documentary film.
Rainham Marshes' Information Officer Howard Vaughan appears in filmmaker Kieran Evans' documentary
Outer Edges
, a 70-minute film which tracks a peripheral route from north Essex to the Thames. Rainham Marshes is part of a journey that follows the flow of the River Roding from its source to its conclusion at Barking Creek, and then along the Thames Gateway to Tilbury. Apart from Howard, long serving RSPB volunteer Sam Shippey talks about when he first visited the area long before it became a nature reserve. "We couldn't be more on the edge, even if we tried", said Vaughan.
Narrating the film is musician Karl Hyde who lived in Romford for many years, not far from the marshes. Part of legendary dance music creators and producers Underworld, Karl is a firm fan of Rainham Marshes having visited the reserve on occasion. Underworld broke through to the mainstream with their song
Born Slippy
, which was used extensively in Danny Boyle's film
Trainspotting
in 1996. Underworld teamed up again for the London 2012 opening ceremony as the act wrote and performed the intro music for the event.
The music doesn't stop here, as Outer Edges partners with Karl Hyde's solo album
Edgeland
, which is just out as a comprehensive CD/DVD deluxe version. The RSPB think that it's probably the first time Rainham Marshes has been part of a record release. First single to be lifted from the
Edgeland
,
The Boy With The Jigsaw Puzzle Fingers
, also features Rainham Marshes – birders should recognise some of the scenes used in the video.
You can watch a trailer for Outer Edges
here
.
Content continues after advertisements