Plans for new Scillonian ferry revealed
efa689a1-ac6b-42e9-8607-2f20e5b87e03
Isles of Scilly Travel has revealed its plans for a new ship to replace the existing Scillionian III vessel.
The planned boat will provide a quicker crossing between the Isles of Scilly and Cornwall, with its 18-kt speed predicted to reduce the current journey time by around 20%. Not only will this allow for more dynamic timetabling but, crucially, give day-trippers more time on Scilly.
The inclusion of anti-roll fins in the design will be welcome news for the many birders who have suffered at the hands of the current Scillionian over the years, which is notorious for its instability in significant swell.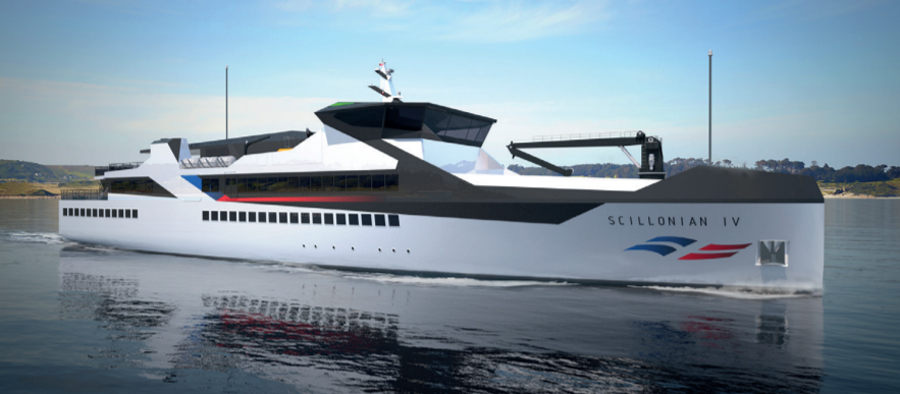 It is hoped that the new Scillonian IV will be in service by 2024.
"Green technology is at the heart of the new design", Isles of Scilly Travel stated on its website. "We have chosen a hybrid propulsion system because it offers the best solution to reduce the carbon footprint of the vessels, and also allows a greater degree of machinery redundancy which means they will provide a safe, reliable service to the islands."
Capacity is set to increase on the new ship, with the ability to carry 600 passengers (115 more than at present). As well as high-quality, comfortable seating on three decks, there will be an executive lounge, a coffee shop and retail area.
The new vessel is hoped to be built and in service by 2024. An introductory video can be watched below.