Oil transfer danger to Moray Firth seabirds
690421d3-a25c-4b82-b3cf-7c99b7e7d6ed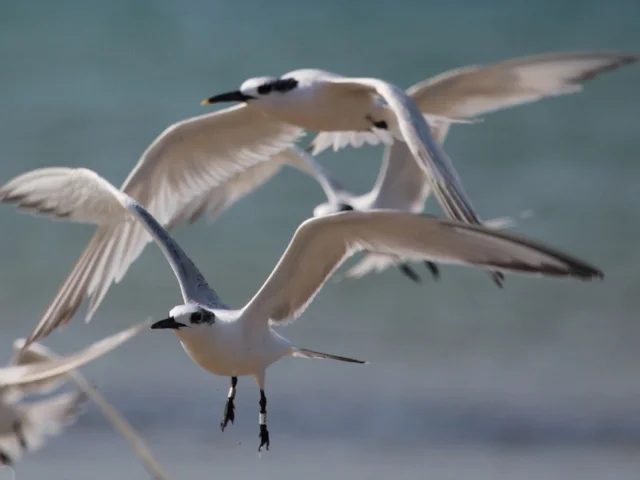 RSPB Scotland has objected formally to an application for ship-to-ship oil transfers in the Moray Firth.
The application was made by the Cromarty Firth Port Authority to the Maritime and Coastguard Agency, and immediately set conservationists' alarm bells ringing.
Conservation policy officer Richard Evans said: "In our opinion the application is quite inadequate and completely fails to show how the possible impacts of oil transfers are to be avoided in such a sensitive area. It is a huge concern and the risks are far too high."
The Moray Firth is designated a Special Protection Area (SPA) because of the region's importance for wildlife, while the Inner Moray holds four Sites of Special Scientific Interest (SSSIs). In summer, Sandwich, Common, Arctic and Little Terns breed, while Northern Gannet, Arctic Skua,
Puffin
, Common Gullemot and Razorbill also nest, and feed on the open water.
Mr Evans highlighted the importance of the Moray Firth for Scotland's marine wildlife. "The firth has internationally important populations of seabirds. Thousands of birds spend the winter months sheltering along the coast, and the intertidal mudflats are enormously important for the rich feeding grounds they provide for wildfowl and wading birds. This area is also very important for the famous Bottle-nosed Dolphins that attract so many visitors to this part of Scotland."
"We simply must see some proper risk assessments so that this application can be properly judged. This must include an honest appraisal of the effects of noise, oil spill risk and ballast water impacts on the environment, and explain clearly how all of the different measures proposed as mitigation might actually work."
Content continues after advertisements