'OBP' demoted to scarcity
e838650b-edcc-4ae2-89e6-b5de33f4f9b1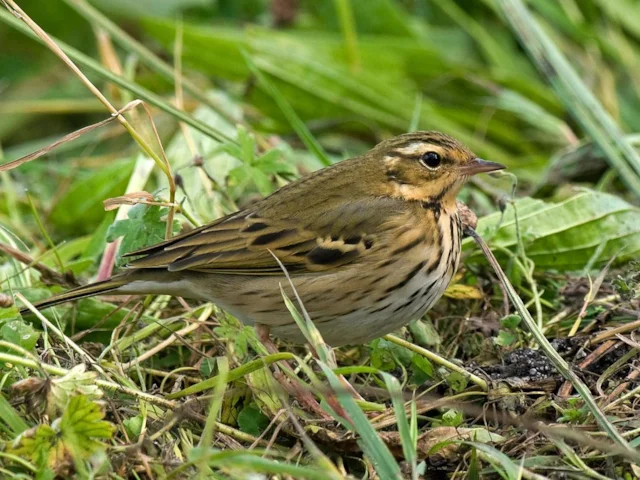 The Rarities Committee has announced that, from 1 January this year, it will no longer assess British Olive-backed Pipit records.
This follows the removal of Glossy Ibis from the list of species considered, and the unprecedented influx of Olive-backed Pipits that occurred in autumn 2012, when at least 45 individuals were reported. This means that there have been over 175 records in the previous decade, and the committee usually discounts species that have an average of 15 or more records per year, leaving them to be assessed by local and regional recorders.
The committee's AGM review the species considered every year to see if any had become too frequent in the occurrence to be considered (or indeed have become rarer, and should be considered).
However, and assessment of Lesser Scaup (many records of which are returning birds) and Citrine Wagtail, which had about 5 and 15 records respectively last year still average below the threshold of at least 150 records, and will both remain 'BBRC species'.
The committee is also considering the addition of Aquatic Warbler, Tawny Pipit, Coues's Arctic Redpoll and Rustic Bunting to their list of 'true rarities', as they are regarded as having become much rarer over the last 10 years or so.
Content continues after advertisements