New Zealand cat-killing competition axed following backlash
5c244ba2-9aad-4343-9d9d-386e8a520b40
A children's cat-hunting competition in New Zealand, organised in part to help safeguard native birds, has been cancelled following backlash.
Organisers of an annual hunt were criticised after they announced a new category for children to hunt feral cats, which are a pest in New Zealand and, according to the Royal Forest and Bird Protection Society, kill an estimated 1.1 million birds annually. Youngsters were told to not kill pets, but they were otherwise encouraged to kill as many feral cats as possible for a prize of NZ$250 (£124).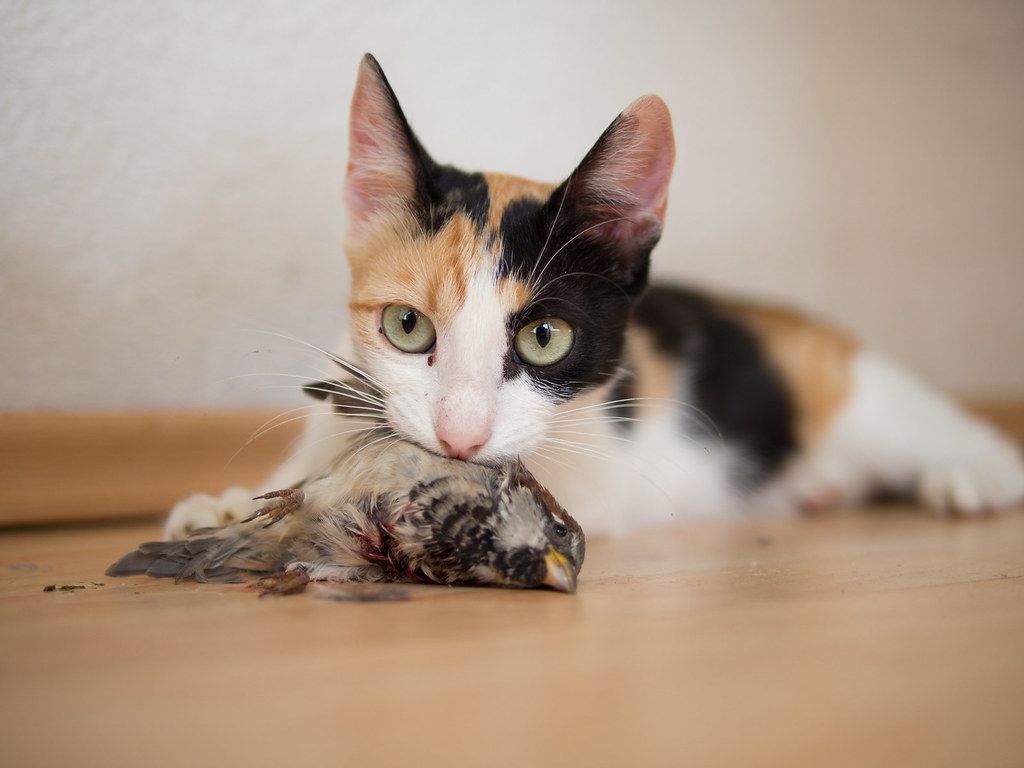 Cats kill an estimated 1.1 million native birds annually in New Zealand (Ivan Radic).
The event drew immediate condemnation from animal welfare groups. On Tuesday [18 April], the New Zealand's Society for the Prevention of Cruelty to Animals said it was relieved the "children's category which involved shooting feral cats" would not go ahead. A representative argued that children, along with adults, would not be able to differentiate between "a feral, stray or frightened domesticated cat", according to the AFP news agency.
The event had been announced as part of a June fundraiser hunt for a local school in Canterbury on the South Island. Organisers of the North Canterbury Hunting Competition announced the cancellation of the cat event on Tuesday, saying they had received "vile and inappropriate emails".
"We are disappointed and apologise for those who were excited to be involved in something that is about protecting our native birds, and other vulnerable species," the group wrote on Facebook.
The post received more than 100 comments from users, many of whom defended the event. People said the hunt could have been a "controlled cull". One local wrote: "If only people knew the damage wild cats cause around the place."
Measures to control the feral cat population are the subject of heated debate in New Zealand, where the animals are a major threat to native species and the country's biodiversity.