Mobile home for Robins
6553b45f-eb55-46df-a212-dc3e1e353a6f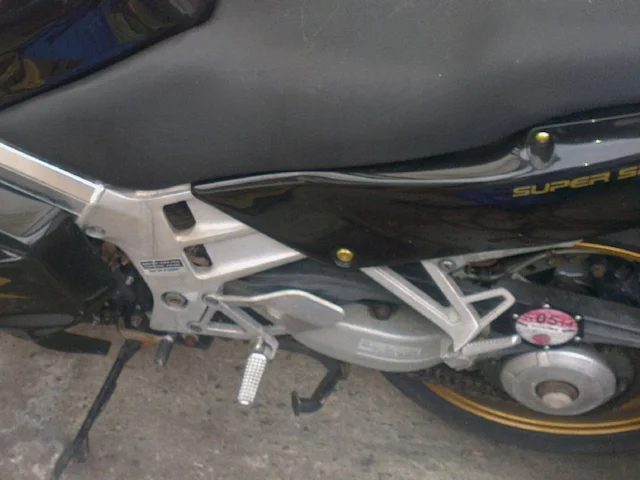 A family of Robins in Essex have built a nest in a motorbike, underlining the early start to the breeding season owing to the exceptionally mild winter.
Thanks to an extremely mild winter, many of our resident birds have already started nesting or are now in search of a place to bring up their families. Whether it's a wooden nestbox, a tree or a hole in the roof of your house, if you haven't already got avian lodgers then you could have soon.
March and April are the first busy months for both birds and gardeners, as the weather gradually improves and daylight hours increase. The RSPB is urging people to be mindful of nesting birds now the breeding season has begun and avoid trimming hedges or doing any work on parts of their houses that might be occupied by nesting birds.
Richard James, RSPB wildlife adviser, said: "Birds are naturally secretive and tend to build their nests in hidden places for safety, so you may not realise that a feathered family have set up home in your garden or the roof of your house. Keep your eyes peeled when cutting or pruning hedges or shrubs, or better still leave the garden tidying until later in the year."
If you do discover a nest, the charity recommends trying to restore any covering and give it a wide berth until the young have flown. Richard continued: "We get a lot of calls from people hearing strange noises from their roofs and lofts, worrying that birds are trapped. Chances are they've found a safe and secure nook or cranny in which to build their nests, so please try to avoid the temptation to investigate and risk disturbing them.
"The same applies to birds nesting in
garden
: they will try to hide their nests away in shrubs, trees and bushes and you may unwittingly disturb them while gardening. Please be careful, and if possible leave your pruning for a while. If you do think you've got nesting birds in your garden, make sure you avoid that area." All birds, their nests and eggs are protected by law and the penalties for deliberately destroying active nests are quite severe.
As well as the obvious places, like
nestboxes
, bushes and roofs, some birds are a bit more opportunistic when it comes to setting up home. Anthony Straight, a mechanic from Gidea Park in Romford, on the edge of Greater London and Essex, discovered a pair of Robins had built a nest in his motorbike earlier this month when he went to take it out for a spin.
He said: "The bike started smoking and smouldering, and I was worried that it meant an expensive bit of work was on the cards. But on closer inspection, I found a bird's nest with three eggs inside. I couldn't believe it."
Anthony left the nest alone, which is what the RSPB advises if you find a nest this spring. However, he was able to get some pictures of the nest at a safe distance without disturbing the birds.
"I was concerned I'd done some damage by running the engine but decided to leave the nest where it was to see what happened. Not long later I saw the parents returning to the nest. The RSPB advised me to leave the bike alone and the next day a fourth egg appeared. After a while, two of the eggs hatched into healthy, hungry chicks and the parents have been taking it in turns to feed them ever since."
The Robin's eggs can be seen in the nest through holes in the motorbike's housing.
Photo: Anthony Straight.
The young are growing nicely, and Anthony hopes they will leave soon, as he's missing some great riding weather!
Richard said: "We get lots of reports of birds nesting in unusual places, and in the past we've seen nests set-up in traffic lights, on the wheel of a car, in hanging baskets and even in an ashtray. Basically, if birds feel somewhere is safe, warm and secure, they could make it their home.
Content continues after advertisements