Mild winter good for garden birds
1c650217-84ce-4b32-a488-da16d5ea1988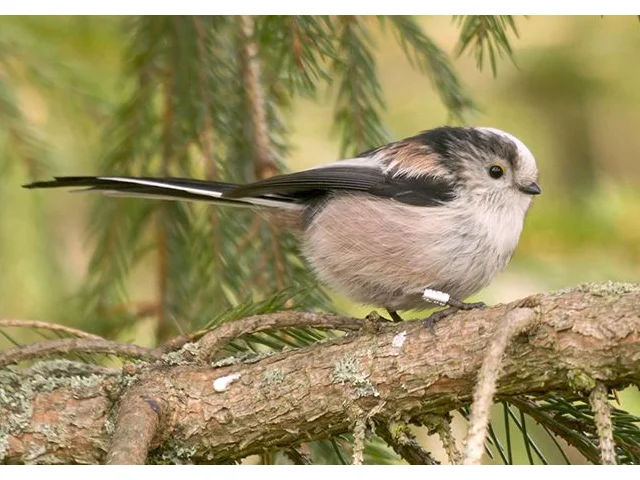 The RSPB has published the results of this year's Big Garden Birdwatch (BGB), and it's good news for some smaller species. Long-tailed Tit in particular appears to have benefitted from the warmer weather. The species was the 10th most regular, with the average number seen visiting gardens across the UK increasing by 44 per cent.

The average number of Goldfinches seen in gardens increased by 27 per cent, while Coal Tits jumped by 25 per cent. RSPB experts are linking the growth to the mild weather in the months leading up to the 2016 survey, which took place across the weekend of 24-25 January.

"The weather can have varied effects on different groups of birds in terms of behaviour and habitats used," said Dr Daniel Hayhow, RSPB Conservation Scientist. "The increase in Long-tailed Tit sightings, along with other smaller garden birds, just goes to show that in the absence of very cold weather these species can survive the winter months in much great numbers. The warmer temperatures have made it easier to find food, like insects, which in previous colder winters would have been harder to come by because of frosts and snow."

Many other garden birds are struggling, however. Starling saw a 3 per cent decline from 2015, but since the first BGB in 1979, the average number seen in gardens has dropped by 81 per cent. Song Thrush numbers fell by 79 per cent between 2015 and 2016 and 77 per cent since 1979. Even House Sparrow, which remains the most commonly seen species, has suffered a decline of 58 per cent since the survey began.

Ben Andrew, RSPB Wildlife Advisor, said: "A lot of our favourite garden birds are struggling and are in desperate need of our help. Gardens or outdoor spaces are an invaluable resource for many species – they can provide a safe habitat and enough food and water to survive – which are likely to have a significant effect on their populations."

Full results, including breakdowns by country, can be seen at www.rspb.org.uk/birdwatch.
Starling is among the species that have dramatically declined since the Big Garden
Birdwatch started in 1979. Photo by Ray Kennedy (www.rspb-images.com).
Content continues after advertisements