Man fined after kicking Starling to death
22b3f9b9-a458-4ea4-bc50-d0f60bc7de3c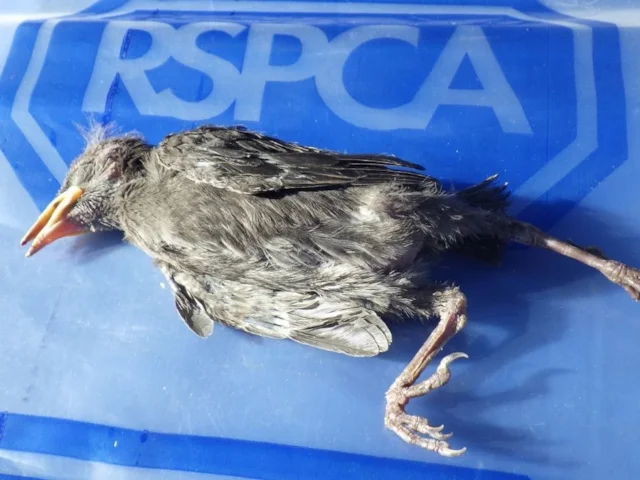 A man from Scarborough, North Yorkshire, has been fined and ordered to pay costs after admitting kicking a Starling to death.
Robert Rose, 22, of Peasholme Crescent appeared before Scarborough Magistrates' Court last Friday (16 December). He pleaded guilty to intentionally killing the wild bird contrary to Section 1 (1a) of the Wildlife and Countryside Act 1981.
RSPCA inspector Geoff Edmond said: "A witness was monitoring the Starling at the time as the bird – a [juvenile] – wasn't quite flying. He had moved it to a tree where the parents were hanging around and was keeping an eye on it. It fell back onto the ground, but the parents were still present and the witness was watching when the defendant walked down the road and kicked the bird.
"The witness pursued the defendant and photographed him but very sadly the bird died a few minutes later."
After help from North Yorkshire Police, Rose was identified, arrested and interviewed. He was fined £200, ordered to pay costs of £300 to the RSPCA and a £30 victim surcharge. In mitigation the court heard that Rose was putting the bird out of its misery, but this was not accepted.
RSPCA inspector Edmond said: "While the court did accept that this was an impulsive act and that the defendant was remorseful, his actions caused the death of this young bird which is unacceptable and illegal."
Content continues after advertisements