Keeping tabs on Britain's rarest breeding raptor
6a2a7a0a-be0c-4ab3-9e12-2ce98ef4ebe6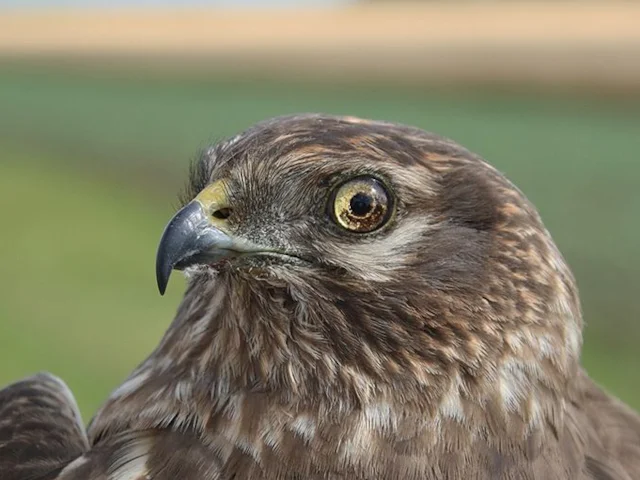 Conservationists from The Netherlands and Britain have teamed up to fit satellite-tracking devices to three Montagu's Harriers in East Anglia, in an effort to learn more about Britain's rarest breeding bird of prey, the RSPB has announced.

East Anglia is an extremely important region for this Amber-listed bird of prey, with three out of just seven nesting attempts in the whole of Britain so far this year being recorded in the east of England. Though another pair successfully raised two young in East Yorkshire this year.

Researchers from the Dutch Montagu's Harrier Foundation, together with conservationists from the RSPB, fitted one male and two female 'Monty's' with the lightweight tracking devices, which will last for the lifetime of the birds and relay real-time location data back to the team.
Two members of the international team release 'Rose' after fitting the device to the harrier's back.
Photo courtesy of RSPB (www.rspb-images.com).
Content continues after advertisements
Mark Thomas, who leads on Montagu's Harrier conservation work for the RSPB, said: "This is an exciting and important application of satellite-tracking technology that will help us to monitor their movements and locate their feeding areas to understand more about these birds not just here in Britain, but also on their wintering grounds in Africa and their migratory journey in between."

The first time a British Montagu's Harrier was fitted with a tracking device was in 2014. The male bird – named Mark for The Sound Approach's Mark Constantine, who has sponsored the research – returned to the same field in which it had been fitted with the device. The bird's high-tech backpack revealed the whereabouts of hitherto-unknown wintering grounds in Senegal and Mauritania.

At the end of the summer, when the three satellite-tagged harriers – which have been nicknamed Rowan, Rose and Roger – leave on autumn migration, people will be able to follow their progress via a map on the RSPB website.