Human-driven mass extinction imminent, warns WWF
e9e7005b-3785-4d79-b538-0321679cc28f
A World Wide Fund for Nature (WWF) report has found that humanity has wiped out 60 per cent of animal populations since 1970. Policy makers are urged to set revised targets for sustainable development in the WWF's Living Planet Report, which documents a mass loss of wildlife and pending ecological meltdown, explaining that the Earth is losing biodiversity at a rate seen only during mass extinctions.
A total of 59 scientists from across the globe were involved with the compilation of the report, which finds that the huge and constantly growing consumption of food and resources by humans as the lead threat to the web of life – billions of years in the making – on which the global population depends for clean water and air.
Mike Barrett, Executive Director of Science and Conservation at WWF, commented: "We are sleepwalking towards the edge of a cliff.
"If there was a 60 per cent decline in the human population, that would be equivalent to emptying North America, South America, Africa, Europe, China and Oceania. That is the scale of what we have done. This is far more than just being about losing the wonders of nature, desperately sad though that is. This is actually now jeopardising the future of people. Nature is not a 'nice to have' – it is our life-support system."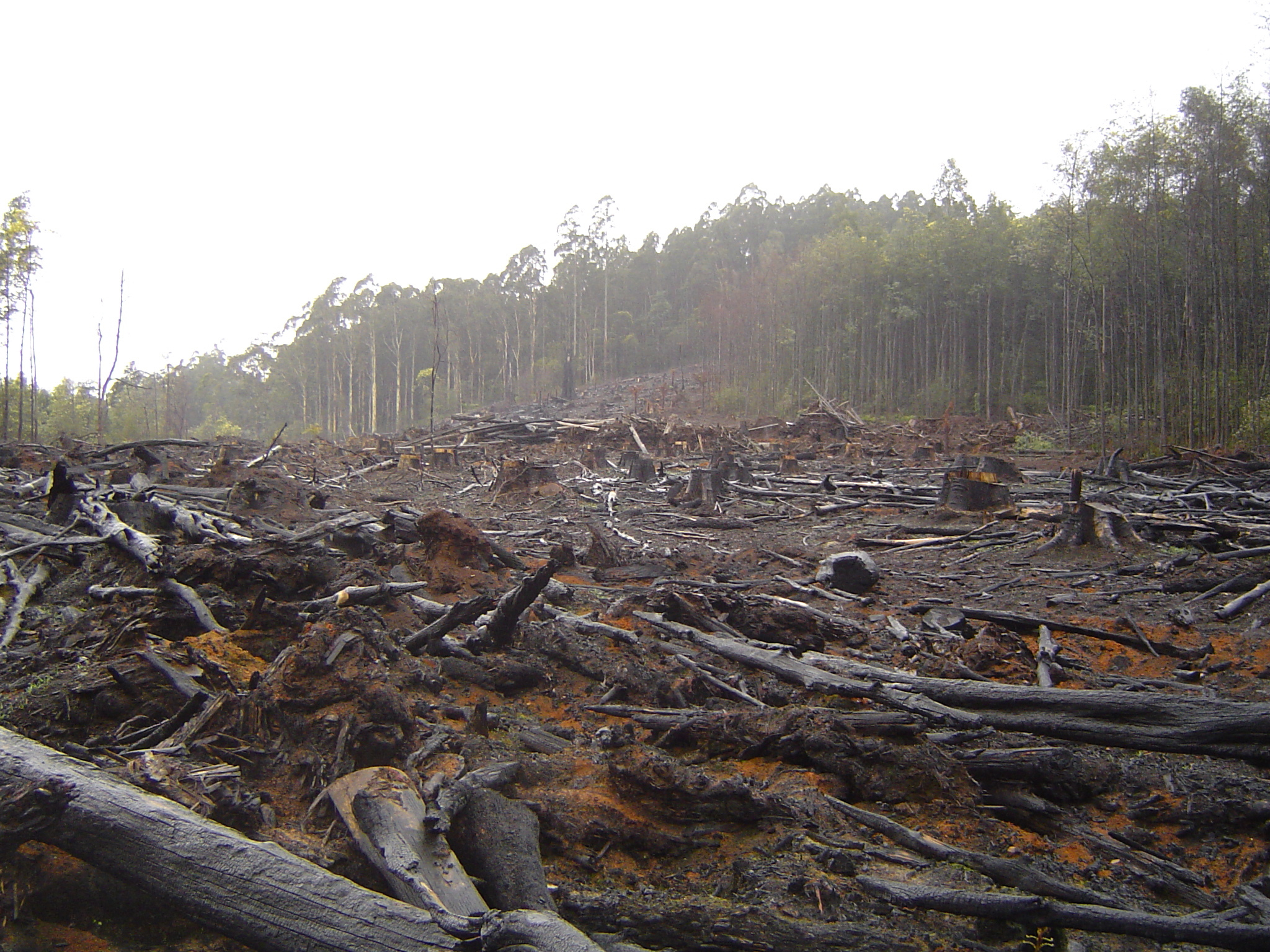 The relentless demand for food has rendered three-quarters of the world's land subject to human activity (Flickr).
Only a quarter of the world's land area is now exempt from the impact of human activity, according to the report, and this is forecast to fall to just a tenth by 2050. Ever-rising food production and an increased demand for energy, land and water are the main drivers behind this obliteration of land and the life it holds. Many scientists believe a sixth mass extinction has begun on Earth, and the first to be caused be a single species. Other recent analysis of the state of the planet has suggested that mankind has wiped out 83 per cent of all mammals and plants and, even if destruction was to cease now, it would take at least five million years for the natural world to recover.
The report uses data on 16,704 populations of mammals, birds, fish, reptiles and amphibians, representing more than 4,000 species, to track the decline of wildlife. It found that South and Central America suffered the most dramatic decline in vertebrate populations – an 89 per cent loss in populations compared with 1970. Marine freshwater species are particularly at risk, and plastic pollution has been detected in the deepest parts of the world's oceans, including the bottom of the Mariana Trench in the Pacific.
Marco Lambertini, director general of WWF International, called for immediate change, saying: "We can no longer ignore the impact of current unsustainable production models and wasteful lifestyles", with Barrett adding: "We need a new global deal for nature and people and we have this narrow window of less than two years to get it. This really is the last chance. We have to get it right this time."