Hen Harrier breeding numbers in England still at critical level
94b8aa83-a898-4d38-b31d-70bf140714b1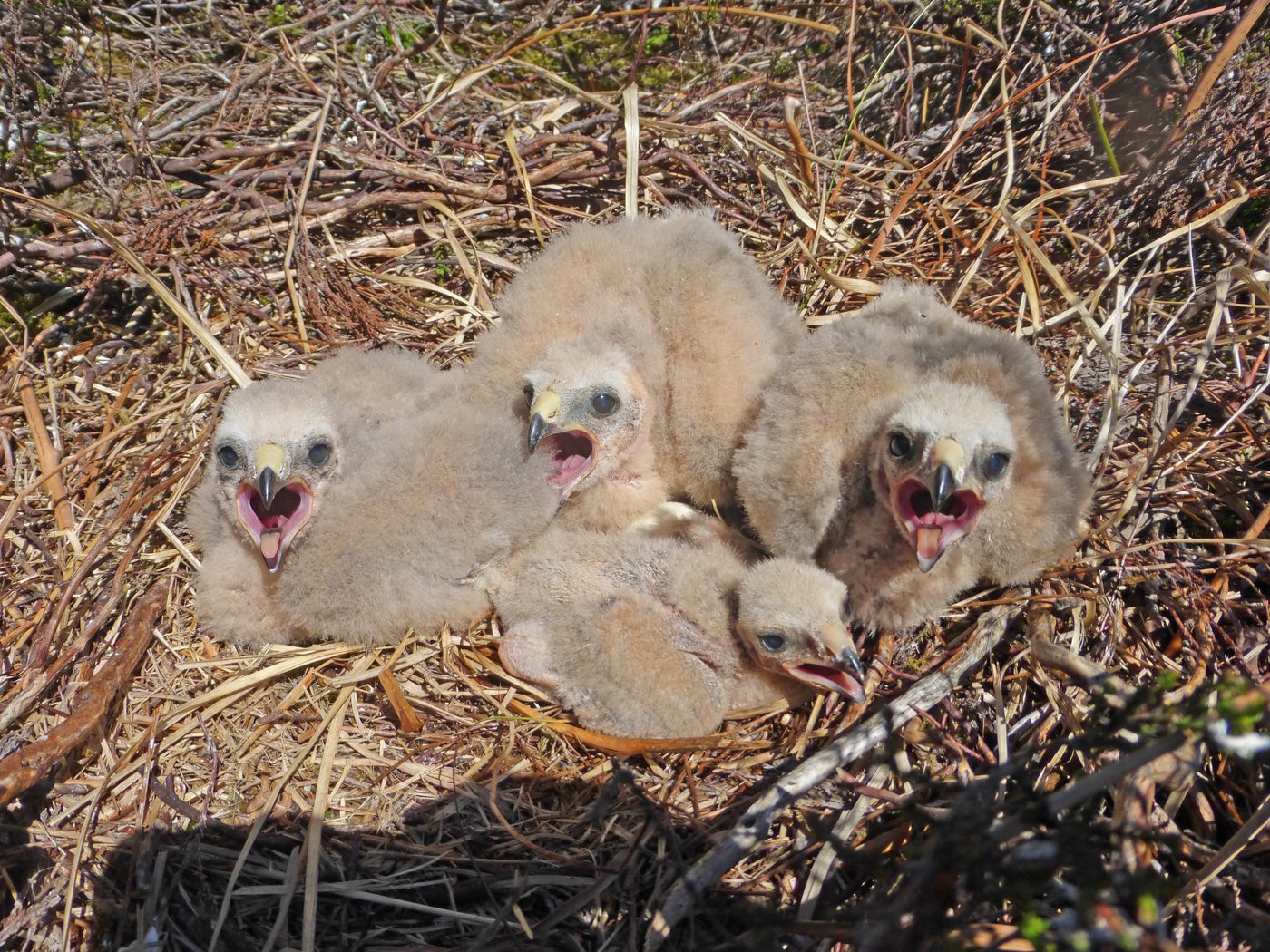 Hen Harrier numbers in England remain worryingly low as just three nests from a total of seven successfully produced young this summer.
The Northumberland Hen Harrier Protection Partnership has announced today (3 August 2017) that five of this year's nests, including the three successes, were under their watch, with four of these occurring on land managed by the Forestry Commission. This is the third year in a row that Hen Harriers have bred successfully at the undisclosed site, after eight fledged from two nests in 2015 and six from two nests in 2016, clearly marking Northumberland out as the new stronghold for Hen Harrier in England.
Representing the Partnership, Andrew Miller of the National Park said: "Hen Harriers are still facing an uphill battle to re-establish themselves in the uplands of England. However, with the positive support of all our partners including key landowners, 10 young birds have successfully fledged [this year]. We will continue to monitor our birds throughout the year and hope that the youngsters will stay safe and be as successful as 2016's Finn"
This success comes as a desperately needed lifeline for a breeding population currently hanging by a thread in England. The country's former stronghold, the Forest of Bowland AONB, Lancashire/North Yorkshire, hasn't had a successful nest since 2015; it is a Special Protection Area (SPA) designated for 13 breeding pairs of the threatened birds.
Last year, the only other SPA designated for breeding Hen Harriers in England, the North Pennine Moors which cross the counties of Cumbria, North Yorkshire and Northumberland, (designated for 11 pairs), experienced its first breeding success in a decade, after one chick fledged from a nest on the Geltsdale RSPB, Cumbria. Sadly, the success wasn't repeated this year.
There were, however, two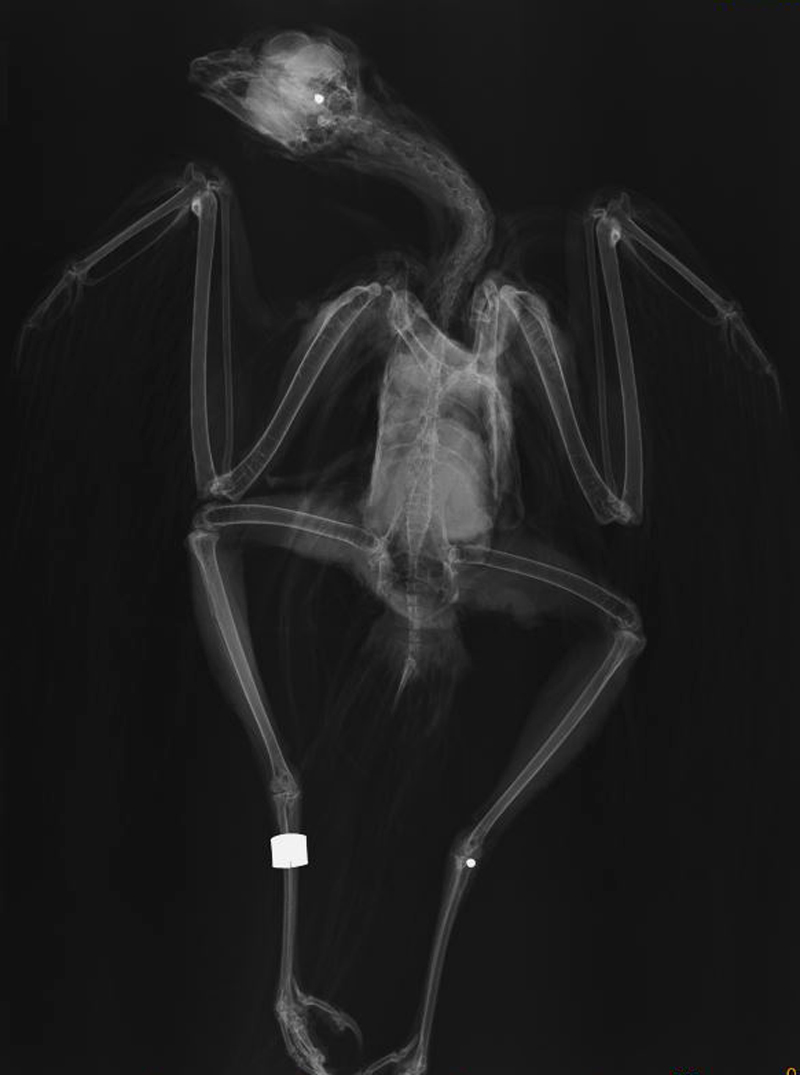 nesting attempts in the North Pennines just outside the SPA, both in the Cumbrian part of the Yorkshire Dales NP. Unfortunately, despite sensitive monitoring and protection by National Park Authority staff and volunteers and Natural England with full support from the landowners, neither was successful. One of the attempts was in a gap in a forest plantation, while the other was in a thick rush bed, both on private land adjacent to a managed grouse moors. In a polygamous set-up with one adult male attending two females (one adult, one immature), both nests are believed to have failed naturally – one due to heavy rainfall in the very early stages of the attempt and the other due to suspected Fox predation while still on eggs.
As well as the Hen Harriers, an adult male Pallid Harrier was also present intermittently in the area during the early part of the breeding season. The bird was first seen displaying and carrying nest material on 27 April. Given that its normal breeding range is on the Russian steppes and north-west China, this was an exceptionally rare event. That said, another male Pallid Harrier was present in the Forest of Bowland at around the same time.
The Hen Harrier nesting attempts and Pallid Harrier sightings have been made public now, rather than in the spring, to protect the birds from excessive attention. The harriers' nests were in a remote location with poor access and no nearby parking. Details of the birds' presence were restricted to a small number of people directly involved in the nest monitoring work.
David Butterworth, CEO Yorkshire Dales National Park Authority, commented: "Given it had been 10 years since Hen Harriers nested in the National Park, the presence of these birds was extremely welcome. It was, therefore, incredibly disappointing that the nesting attempts failed, despite the best efforts of all involved.
"The Authority is fully aware of all the issues surrounding Hen Harriers in the uplands, so it was really encouraging that the birds' presence was welcomed by all stakeholders. We would like to thank them for their co-operation during the nesting period. We hope that the enlightened attitude towards the presence of these birds is the start of a more positive outlook for this species, which will lead to Hen Harrier returning as a regular breeding species within the Yorkshire Dales National Park".
Natural losses such as those above are disappointing, but far more concerning this year has been the near total absence of the species from vast swathes of potentially suitable habitat elsewhere in the country.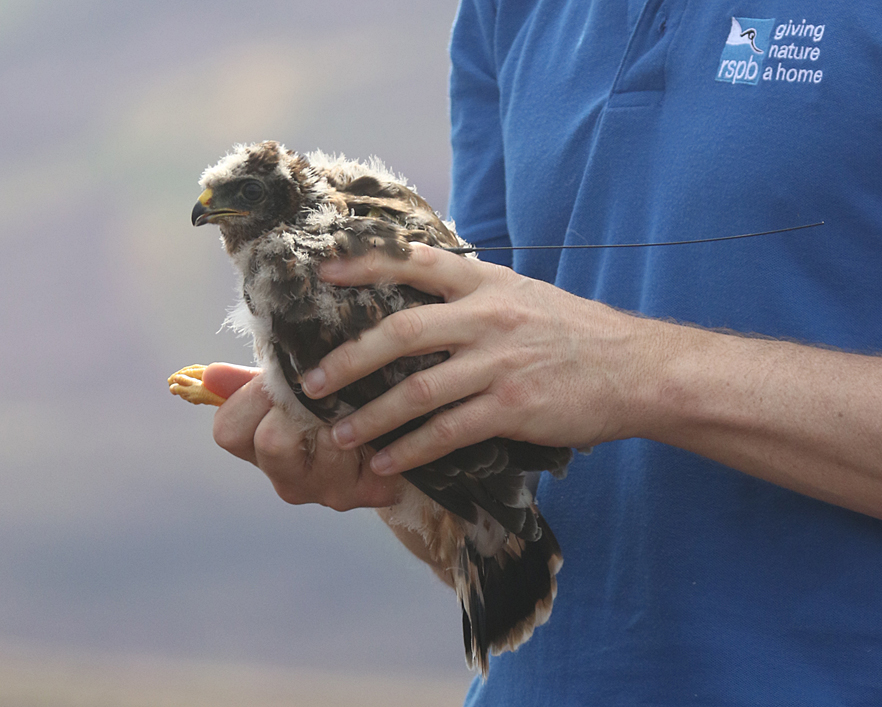 A lone male sky-danced to empty skies over United Utilities' estate in Bowland for six weeks this summer, with never a female in sight, despite an apparent abundance of food including good numbers of voles. Meanwhile, although Short-eared Owls enjoyed record breeding success on Geltsdale, Hen Harriers were nowhere to be seen. Sporadic reports of individual birds were all that was to be had from the wider North Pennines, North York Moors and Peak District.
This puts the 2017 total number of Hen Harrier nests in England on a par with last year's three successful nests from four breeding pairs, making it the second year in a row where the breeding population in England is no more than 1-2 per cent of its recognised potential of at least 300 pairs.
A healthy population should be able to withstand natural fluctuations. What is unacceptable is the ongoing illegal killing and disturbance of this protected bird of prey, primarily associated with intensive moorland management for driven grouse shooting.
In the last 12 months alone, two Hen Harriers have been confirmed shot in northern England: one female named Rowan, satellite tagged by Natural England in 2016, was found shot dead in Cumbria last October; and an RSPB sat-tagged female, Carroll, was found dead in Northumberland. The post-mortem showed Carroll was in very poor condition and had been suffering from an infectious disease. Disturbingly, however, it also revealed two shotgun pellets lodged in the bird's body, indicating she had survived being shot at some earlier point in her life. If these birds had not been satellite tagged, it's entirely possible that neither of these crimes would have ever come to light.
The RSPB is asking for stronger controls, including the introduction of a licensing system to stop the wildlife crime and other damaging practices linked to grouse shooting in its most intensive 'driven' form.
This weekend, thousands of people will attend Hen Harrier Day events across Britain, to say "Hands off our Hen Harriers!" and call for the safe return of these spectacular raptors to our countryside. There are plenty of events on both Saturday and Sunday for visitors to choose from, all organised by Birders Against Wildlife Crime. Visit henharrierday.org to find out more.