Help set a birding world record
faeaca3a-fe99-47bd-a3a3-02c36362766b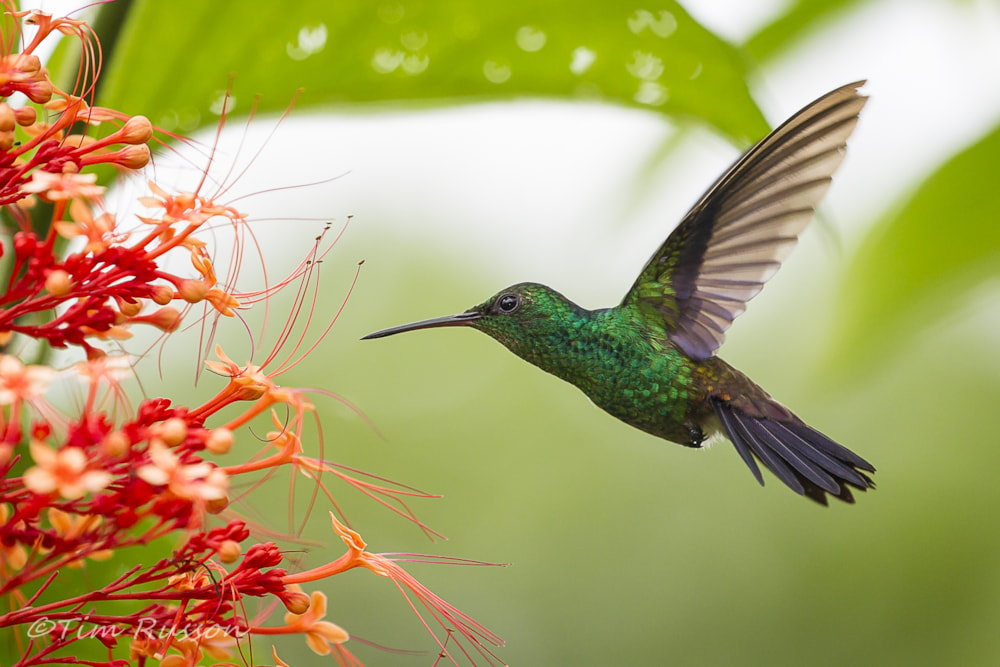 Copper-rumped Hummingbird, Parlatuvier, Trinidad and Tobago (Tim Russon). This stunning hummingbird was one of a massive 6,637 bird species recorded in just one day.
How many birds can be seen in one day? Traditional big days (or bird races) focus on the species total of a single team of birders. If the entire world was one team, though, what could we find? eBird's Global Big Day answers that question. For three years running, the event has set a progressively higher world record for the number of birds seen in one day. On 5 May 2018, you can be a part of the next world record.
In Britain, the record one-day tally for a single party of birders is 178, while last year's Global Big Day total was 215 for the country, from 161 birders. The highest county totals in England were from Norfolk (156), Lincolnshire (132) and Suffolk (114). Scotland's top prize went to Highland (130), and Welsh birders recorded the most species in Conwy (59). Click on the links below to see all county totals for England, Scotland and Wales.
A global team
Last year's Global Big Day featured 20,500 eBirders who collectively reported 6,637 species across 162 countries, gathering 54,000 checklists of birds. This year, the organisers are hoping to beat all these records, aiming for at least 7,000 species. And with your help, this target is possible.
Whether you want to set out on a meticulously planned 24-hour 'birdathon', logging 100 or more species, spend a few hours at your local patch or have a more leisurely 10 minutes in the garden, Global Big Day has something for everyone. No matter how you take part, every sighting counts. The event provides the perfect excuse for a whole day out in the field.
Be part of something big
A bit of friendly competition can be a fun and productive way of taking part. If you live in one county with some friends just across the border, this could be your chance to prove that you live in the better place for birds, with a local patch race. Or can your bird club's members collectively find and report more species than a neighbouring club? Check out last year's results at www.ebird.org/globalbigday and raise the bar in 2018.
Content continues after advertisements
All you have to do to be a part of birding's biggest day is to spend a few minutes outside in the garden or at a local patch. You can easily record your sightings using the free app or online. eBird recommends using the app (see below for links to download), as it allows you to track sightings in the field even without mobile service.
Global Big Day is powered by eBird, a free worldwide online database of bird observations created by Cornell Lab. These sightings are used for science, conservation and to keep track of bird sightings around the globe. More than 390,000 people have entered their records in eBird from every country on the planet, tallying 505 million bird observations and 98 per cent of all bird species.
On 5 May, we can all set new heights for a single day of birding throughout Britain and Ireland, and across the entire world.
Get involved
To take part in the Global Big Day, you will first need to create a free account with eBird. Go to www.ebird.org and click on 'Get started'. You can enter your sightings via the same website or using the free app.
Find out more: Global Big Day
Twitter: follow @Team_eBird and tweet your own sightings using #GlobalBigDay
Download the app: