Greenland White-fronted Goose gets hunting reprieve
beac09bf-a07b-4352-828b-3be8c3c91a5a
The UK and Welsh governments have decided to remove Greenland White-fronted Goose from the list of legal quarry during the open season.
The decision, which has been welcomed by conservation charities such as the Wildfowl & Wetlands Trust (WWT), will ensure that the declining subspecies can no longer be hunted across England and Wales.
Greenland White-fronted Goose breeds in the coastal fringe of west Greenland and winters exclusively in Britain and Ireland, with the largest numbers found in Co Wexford and on Islay, Argyll. The rest of the population is mainly concentrated at regular wintering haunts across western Scotland and north-western and western Ireland. Annual counts show that the population wintering in Britain and Ireland has dropped by a third in the last decade, with only around 20,000 expected this winter, and consequently it is of the highest conservation concern among the UK's geese, being afforded Red status.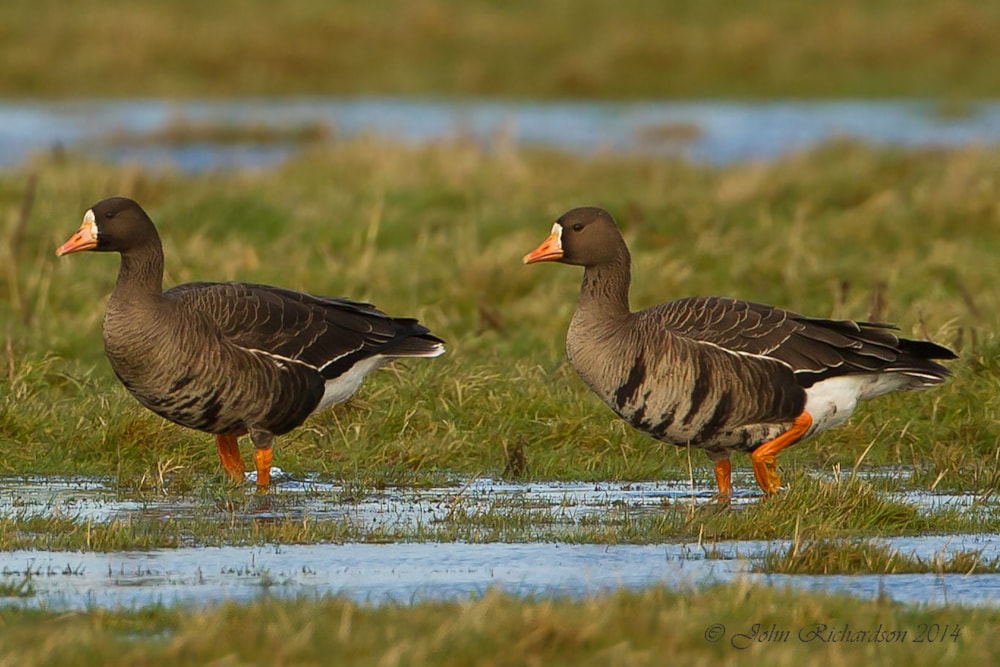 The decision ensures that Greenland White-fronted Goose will no longer be legal quarry for hunters across England and Wales (John Richardson).
Wales and England were the only countries left on the goose's migration route that still allowed them to be hunted – a ban is already in place in Greenland, Iceland, Scotland and all of Ireland.
Content continues after advertisements
In Wales, wildfowlers helped to protect the small group of remaining birds, which visit Dyfi Estuary, Ceredigion, each winter, through a voluntary moratorium on shooting them. However, the Welsh Government has now accepted the view of WWT and others that the birds were still at risk of being shot outside the moratorium area. In England, the Government has said it will publish a consultation on its proposal to remove Greenland White-fronted Goose from the list of birds that can be shot during open season in due course.
WWT's Director of Conservation James Robinson commented: "WWT welcomes the Welsh Environment Minister's decision to introduce a statutory ban on the hunting of Greenland White-fronted Geese in Wales. We asked for a statutory ban in our response to a consultation in 2016. Prior to this decision, there was a voluntary moratorium on the shooting of this goose in Wales and we want to thank the wildfowlers around the Dyfi Estuary for observing this approach.
"However, the Standing Committee of the African-Eurasian Waterbird Agreement (AEWA) agreed with us that the moratorium was not sufficient and we are pleased that this population of geese will now receive protection across Wales.
"We look forward to working with government agencies, wildfowlers, researchers and conservation organisations across its range as we seek to see the recovery of this special population of geese."