Government taken to court over river pollution
079527f2-ee93-4108-8236-776a75984ac6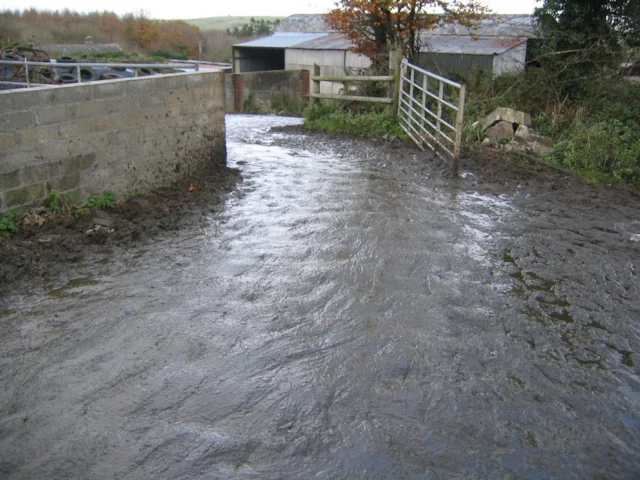 Today, the Worldwide Fund for Nature (WWF-UK), the Angling Trust and Fish Legal are taking the government to the High Court, accusing it of failing to protect England's most precious rivers and wetlands.
This legal challenge is specifically concerned with 44 protected freshwater sites affected by agricultural pollution. The
government
legally committed to ensuring these sites were healthy by 2015, but the three organisations claim that ministers stifled action to address harmful pollution from farms.
David Nussbaum, Chief Executive of WWF-UK, said: "Places like Poole Harbour in Dorset and the River Mease in the Midlands are among England's natural 'crown jewels'. It is shameful that these places as well as cherished species like Kingfisher, Atlantic Salmon and Avocet have been put at long term risk due to ministerial interference."
In 2009, the government publicly committed to using Water Protection Zones (WPZs), the primary regulatory tool identified by government to tackle agricultural pollution. A WPZ provides a legal framework for introducing bespoke local measures to reflect the needs of a specific water catchment. They had previously been identified as the most appropriate and cost effective solution to tackling agricultural pollution affecting specially protected sites, alongside voluntary steps by farmers. This decision was set in law after an extensive consultation process.
Investigations by the three organisations have revealed that in January 2011 DEFRA ministers and the Environment Agency decided to put the brakes on the use of WPZs, except as a 'last resort'. This was despite overwhelming evidence that other measures to tackle the pollution problem would not be sufficient. The decision was not made public and no WPZs have been put in place to tackle this pollution.
David Nussbaum, Chief Executive, WWF-UK, said: "This was an ideologically driven decision taken behind closed doors, which contravened the government's public position. It also flies in the face of DEFRA's own analysis which has repeatedly shown that relying on voluntary action by farmers alone will not solve the problem of agricultural pollution.
"We believe the use of this 'last resort' doctrine to evade installing WPZs has not only been devastating for our protected rivers and wetlands but is also unlawful. Worse still, with these specially protected sites continuing to be polluted it is baffling that WPZs are still not being used as we approach the December 2015 deadline – if this doesn't count as a time of 'last resort', what does?"
Mark Lloyd, Chief Executive of the Angling Trust and Fish Legal, said: "We cannot let the UK regain its title as the 'dirty man of Europe'; urgent action must be taken. Salmon populations have declined by 40 per cent in the last 30 years, and
agricultural pollution is one of the most significant causes of this
.
The Government's own figures show that getting three-quarters of rivers, lakes and wetlands up to good health would boost the economy by £8.5 billion through increased tourism, recreation, improved flood resilience and enhanced quality of life. Conversely, agricultural pollution costs the water and tourism industries and taxpayer and angling groups between £758 million to £1.3 billion each year. Currently only 17 per cent of the rivers in England are in good health, according to the Government's own statistics.
In October 2015, the European Commission (EC) issued legal guidance warning the UK government of its failures to implement EU water legislation. The EC's warning may signal the beginnings of formal infraction proceedings which could lead to fines running into the millions of pounds a year.
Content continues after advertisements