Government rejects call to ban snares
c6fec640-24e7-4533-b00c-4d3c4f6d5994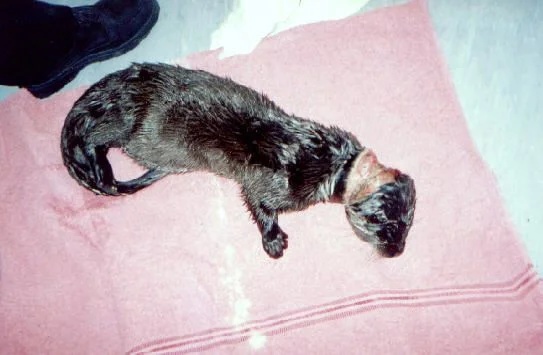 THE government has rejected a vote by MPs to ban the use of snares, the League Against Cruel Sports (LACS) has announced. Following a debate at the House of Commons on 21 July, a majority of MPs voted in favour of a ban, with only those with ties to the shooting industry voting against.

However, the government quickly quashed hopes of a ban, instead announcing that it will introduce a new code of practice drawn up by the shooting industry itself. This is despite DEFRA research showing widespread non-compliance with current legislation and codes of practice suggesting that any new code will be similarly ignored, LACS has warned.

The snares are thin wire nooses set up to trap animals seen as pests or threats, usually foxes or rabbits. They are used on shooting estates to trap foxes that are seen as a threat to gamebirds. Unfortunately, not just the target species are caught and government figures suggest that 1.7 million wild and domestic animals are snared per year. Although their purpose is to immobilise predators, most snares cause extreme suffering to animals and often a painful, lingering death.

Gamekeepers have already shown themselves to be incapable of complying with DEFRA's recommended Code of Practice on the Use of Snares. In its 2012 report, the government department found that although 95 per cent of gamekeepers surveyed were aware of the code, not a single fox snare operator visited during the study was fully compliant with it – a full seven years after it had been introduced.

Furthermore, in the shooting industry's own study into 'break-away' snares, less than half of the gamekeepers involved had even read the code.

LACS CEO Eduardo Gonçalves commented: "We welcome MPs' call for a ban on snares. It's clear they reject the shooting industry's absurd and desperate arguments to keep these cruel and inefficient wire nooses legal.

"But disappointingly, the government has decided to introduce another code of practice instead. Last time round, DEFRA was unable to find a single fox snare operator that was complying with the code, so its faith that a new one will work any better is puzzling.

"Anything drawn up by the shooting industry – a business based on killing animals for fun – is hardly going to improve animal welfare.

"Relying on a code of practice is a cop out. It's time for a total ban on snares."

The League has called on the public to sign a petition calling for a ban on the manufacture, sale and use of snares.

Non-target species at risk from snares. Infographic courtesy of League Against Cruel Sports.