Goldfinch found having been cut by scissors
73ff5573-56d4-4caa-9af6-897d36a462ea
The RSPCA is appealing for information after a dead Goldfinch was discovered with a pair of scissors cutting into its neck.
A member of the public spotted the bird in Wesley Avenue, Plymouth, on Monday, 20 January and alerted the RSPCA. Inspector Sarah Morris collected the Goldfinch's body which was found with a broken pair of children's plastic scissors which had been closed around its neck.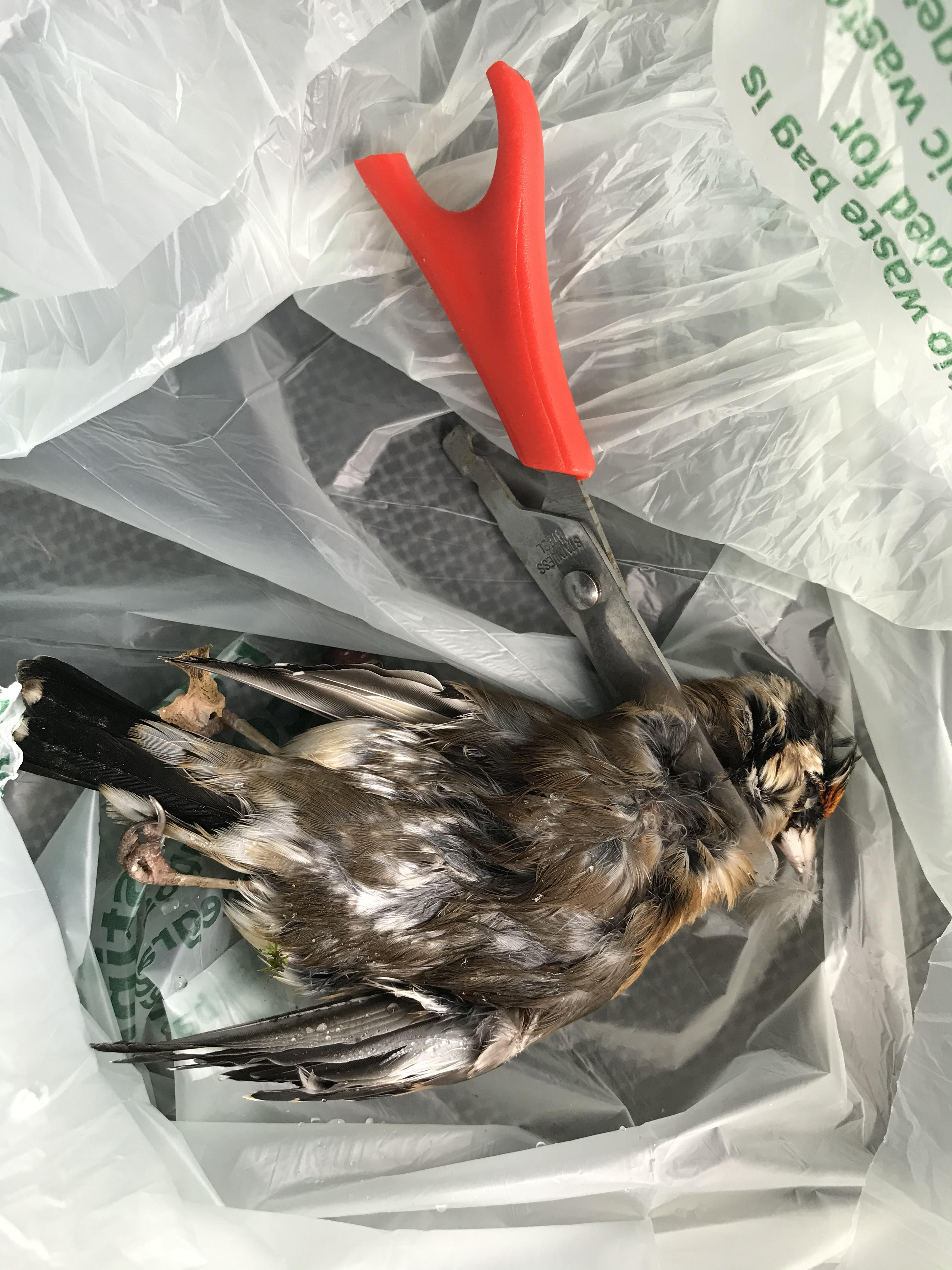 The Goldfinch was found with a broken pair of plastic scissors around its neck (RSPCA).
Content continues after advertisements
She said: "We don't know the circumstances surrounding this unusual and distressing find. Thankfully deliberate cruelty is very rare, so we are looking at a number of reasons as to how this bird might have come to be found in this state. It could be that the bird was already dead before someone decided to try and cut its neck or perhaps someone's cat brought in the injured bird and they decided to put it out of its misery.
"However, I would be very concerned if this was a deliberate act of cruelty which is why we are now appealing for information. If anyone saw anything unusual in Wesley Avenue on Monday or if you think you might know what happened to this bird, then contact the RSPCA inspectorate appeal line on 0300 123 8018."
The Goldfinch was not ringed so it is believed to be a wild bird. It was found next to a pile of shredded paper and the scissors have red plastic loops, one side of which is broken and gone.