Gamekeeper heavily fined for poisoning buzzard
4b3d5017-c7aa-426c-ae7a-42dcd0cdb24a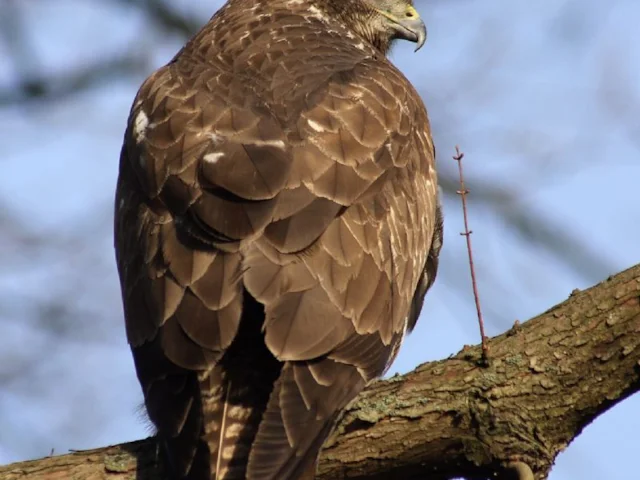 Peter Bell from Newton Stewart, Dumfries and Galloway, was convicted of poisoning a Common Buzzard yesterday, and fined £4,450.
Bell, 62, a full-time gamekeeper responsible for rearing pheasants and organising shooting at Glasserton and Phsygill Estates, Whithorn, Dumfries and Galloway, was also convicted of possessing the illegal pesticide
carbofuran
.
Responding to the successful conviction, Duncan Orr-Ewing, RSPB Scotland's Head of Species and Land Management, said: "We welcome the conviction today of a gamekeeper at Stranraer Sherriff Court for the killing of a Common Buzzard and for the possession of banned pesticides. We commend the work of the Scottish Police Service and of the Crown Office, who have brought this case to a successful conclusion, through a textbook operation. The level of the fine is also a good outcome in this case and reflects the true seriousness of the incident, and the nature of the pesticides involved.
"The illegal killing of birds of prey, including Common Buzzard, remains a serious conservation issue in Scotland. While some progress is being made in reducing such crimes in some parts of Scotland there are still persistent problems elsewhere, which show little sign of reducing. We welcome recent public statements by the Environment Minister indicating that he will shortly be announcing further sanctions to tackle such crimes, and we look forward to seeing the detail of what is being proposed in due course."
The presence of Common Buzzards, which have recovered their populations in many parts of Scotland in recent years, is a barometer of progress in reducing illegal poisoning and other forms of illegal killing, however there are still places where this species, and other raptors, suffer relentless human persecution, and remain absent as a breeding species in otherwise suitable habitat.
A recent on-line public petition calling for the continued protection of Common Buzzards against recent lobbying of Scottish Government for licences to control their numbers by individuals wishing to protect released Pheasants, gathered over 23,000 signatures from members of the public in only 2 weeks. This shows tangible public support for the continued protection of our native birds of prey.
Content continues after advertisements