Farming for Turtle Doves
c61eb648-11a2-468b-987b-774065dbd17d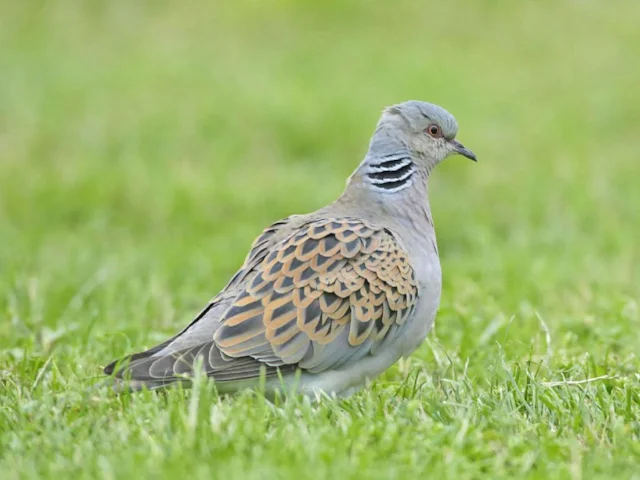 To help reverse the fortunes of the ailing Turtle Dove, the RSPB is calling on landowners across the South-East to grow crops to help them.
They have asked farmers and freeholders to consider establishing pollen and nectar mixes targeted at the species as part of their Environmental Stewardship agreements, or even voluntarily.
Turtle Dove, a summer visitor to Britain, was once a common sight and sound across the rural South-East, but has undergone a rapid decline in numbers. The most recent figures show that its population has fallen by 86 per cent since 1994. The species no longer breeds in Wales and there are fears
it could soon disappear as a breeding bird in England
too, with only a few strongholds remaining in South-East England and East Anglia.
Hayley New, RSPB Agricultural Projects Officer for the South-East, said: "Turtle Dove numbers are drastically low, and the prospect of losing this beautiful bird from our shores is becoming increasingly real."
In response to Turtle Dove's plight, the RSPB launched
Operation Turtle Dove
in May 2012, with support from Natural England, a three-year project to begin to reverse its decline. The cause of the population crash is not fully understood, but when they arrive in Britain to breed each spring they depend on small seeds from wild plants to get into breeding condition, and changes in farming practices mean these plants are now scarce.
Hayley New continued: "There are a number of options available to farmers: they can choose to sow Turtle Dove seed mix – which provides optimal foraging habitat – or to cultivate uncropped margins that allow arable weeds to flourish. Now is the perfect time to act and it would be great for farmers looking to help to get in touch for more advice on how to make these options work for them. This year we've implemented plots of the seed mix at several of our reserves across the South-East, including Northward Hill and Lydden Valley in Kent, and Pagham Harbour in West Sussex, and we hope to work with other landowners to achieve the same.
"The options will also benefit pollinating insects such as bumblebees and butterflies, which could also do with a helping hand in spring and summer. We are really proud of our wildlife-friendly farmers who are already doing fantastic work for wildlife and the environment through agri-environment schemes and voluntarily.
Farming in this way can make a real difference to Turtle Dove
and is necessary for its survival in England.
The general public have also played their part this summer with
record numbers of calls to the Operation Turtle Dove sightings hotline
(01603 697527). These calls are vital in making sure that advice is targeted to the right areas.
For further advice on helping Turtle Dove, please call Hayley New on 01273 763616 or email hayley.new@rspb.org.uk
Content continues after advertisements