EU wildlife laws save vulnerable species
3c22512c-6055-4089-8c4f-16121d477bbd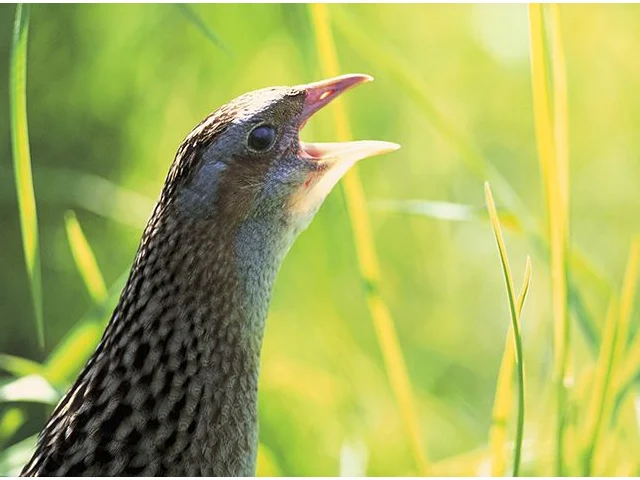 The European Union's Birds Directive – thought to be one of the world's most progressive and successful nature conservation laws – has been shown to be highly successful in protecting Europe's most threatened bird species, including many in Britain, says new research by the RSPB, BirdLife International and Durham University.

The study, published today (28 July 2015) in the journal Conservation Letters, reveals that the most consistent single determinant of success for a European species is whether it is given the highest level of protection under the Birds Directive. Known as Annex 1, it lists 193 species and subspecies that are: in danger of extinction; vulnerable to specific changes in their habitat; considered rare because of small populations or restricted local distribution; or requiring particular attention for reasons of the specific nature of habitat. Of these, 46 nest in Britain.

Dr Fiona Sanderson is an RSPB scientist, working for the RSPB Centre for Conservation Science, and lead author of the paper. She said: "We analysed information on all bird species breeding across the European Union. Our findings confirm that species with the highest level of protection under the Birds Directive, such as Dalmatian Pelican, Spoonbill, Griffon Vulture and Greater Flamingo, are more likely to have increasing populations, and that these results are most apparent in countries that have been members of the European Union for longer."

Dr Paul Donald, senior author of the paper, added: "Our research proves that, in an era of unprecedented climate change and habitat loss, those threatened birds protected by the Birds Directive are more likely to prosper."

Bird species listed in the other annexes are not as lucky. Black-tailed Godwit, despite being an Annex II species, continues to see a rapid decline in population and is listed as Threatened in Europe. The European population has decreased by an estimated 30-49 per cent over three generations.
White-tailed Eagle was lost as a British breeding species in the early 20th
century due to illegal killing. It has been re-established in Scotland and is an Annex 1 species.
Across Europe, its numbers have increased by a massive 850%.
Photo by Ian McCarthy (www.rspb-images.com).

These findings come at a time when the Birds Directive and its companion law the Habitats Directive are under fire from the European Commission. On 30 April the EC launched a public consultation on the directives, sparking fears that they would be weakened.

In response to this, Nature Alert was set up by four European conservation agencies. This online campaign was supported by more than half a million people, (520,325 signatures), including more than 100,000 from Britain. This is the largest public response to any consultation published by the EC. The consultation closed at 11 pm on Sunday 26 July 2015.

Martin Harper, the RSPB's Conservation Director, said: "With such strong evidence of the effectiveness of Europe's nature laws, coupled with record levels of public support, the European Commission has a strong mandate to ensure the laws are maintained. These laws are delivering for Europe's nature and its citizens, and now is not the time to jeopardise their effectiveness and the progress made. Instead, we should realise their full power and implement them to help more species."