Don't let Turtle Dove become the UK's Passenger Pigeon
50ea151e-7888-46a4-830a-86499ac4d112
Today marks the 100th anniversary of the extinction of North America's Passenger Pigeon, and the RSPB is highlighting the plight of the Turtle Dove which is currently halving in number every six years. Just like the Passenger Pigeon was, the Turtle Dove is a migratory bird in severe decline. The species nests in the UK and Europe and spends the winter in Africa, south of the Sahara. A combination of factors such as illegal hunting, habitat loss and pesticides are thought to be the reasons behind the Turtle Dove's current decline.
Tara Proud, of the RSPB, said: "The decline of the Passenger Pigeon is a strikingly similar story to the decline of our very own Turtle Dove, which currently is halving in number every six years. It's too late for Passenger Pigeon, but 100 years on we don't have to accept that Turtle Doves will suffer the same fate. Turtle Doves are the UK's fastest declining bird species. For every 20 doves we had in 1970, we now only have one. At this rate, the bird's UK extinction as a nesting species is a real possibility."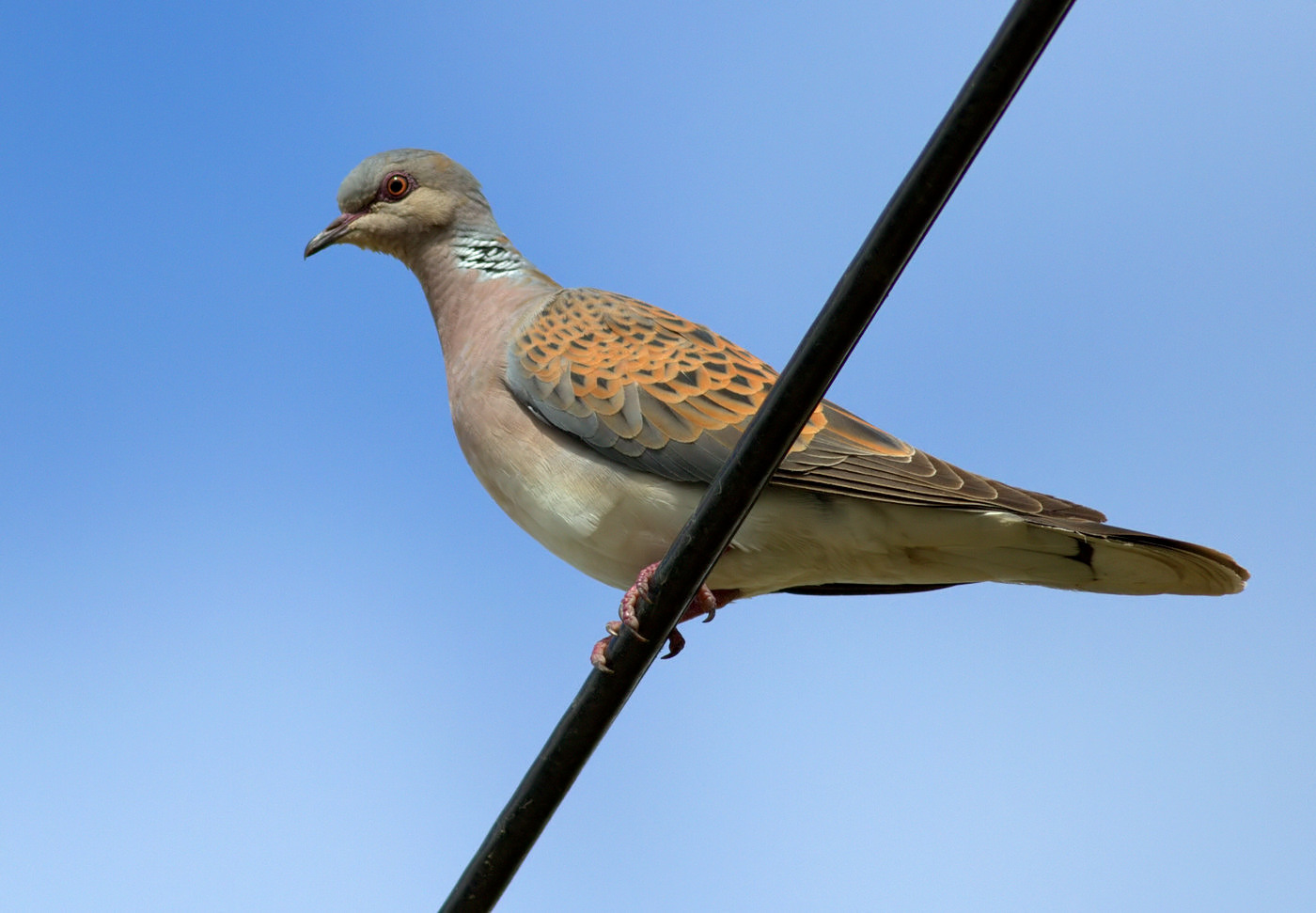 Turtle Dove, Suffolk (Photo: Neil Rolph)
Operation Turtle Dove, a partnership between the RSPB, Conservation Grade, Pensthorpe Conservation Trust and Natural England, was launched in May 2012 to stop the Turtle Dove following the same path as the Passenger Pigeon. The species has declined by 93% in Britain since the 1970s; before then, it was apparently still increasing on our shores. Tara Proud added: "Together, we are identifying the primary causes of the decline through research right across their long migration. We then develop urgent practical solutions such as advising farmers how they can provide food for Turtle Doves on their land."
Martha, the last known example of the Passenger Pigeon, died in Cincinnati Zoo, in Ohio at 1pm (6pm GMT) on 1 September 1914.
You can find more details on Operation Turtle Dove at operationturtledove.org.