Construction to begin on Lee Valley visitor centre
1d6ab930-f5cc-4951-8027-3c6f7a439831
Work on the construction of a new state-of-the-art wildlife and birding hub in River Lee CP will get underway this month, Lee Valley Regional Park Authority (LVRPA) has announced.
Plans to replace the existing 35-year-old Bittern Information Point at LVRPA's Fishers Green site in Waltham Abbey, Essex, were revealed last year. Initial project work will get underway in mid-February, when the Bittern Information Point will be closed to the public. A 16-week programme of habitat and construction work will follow.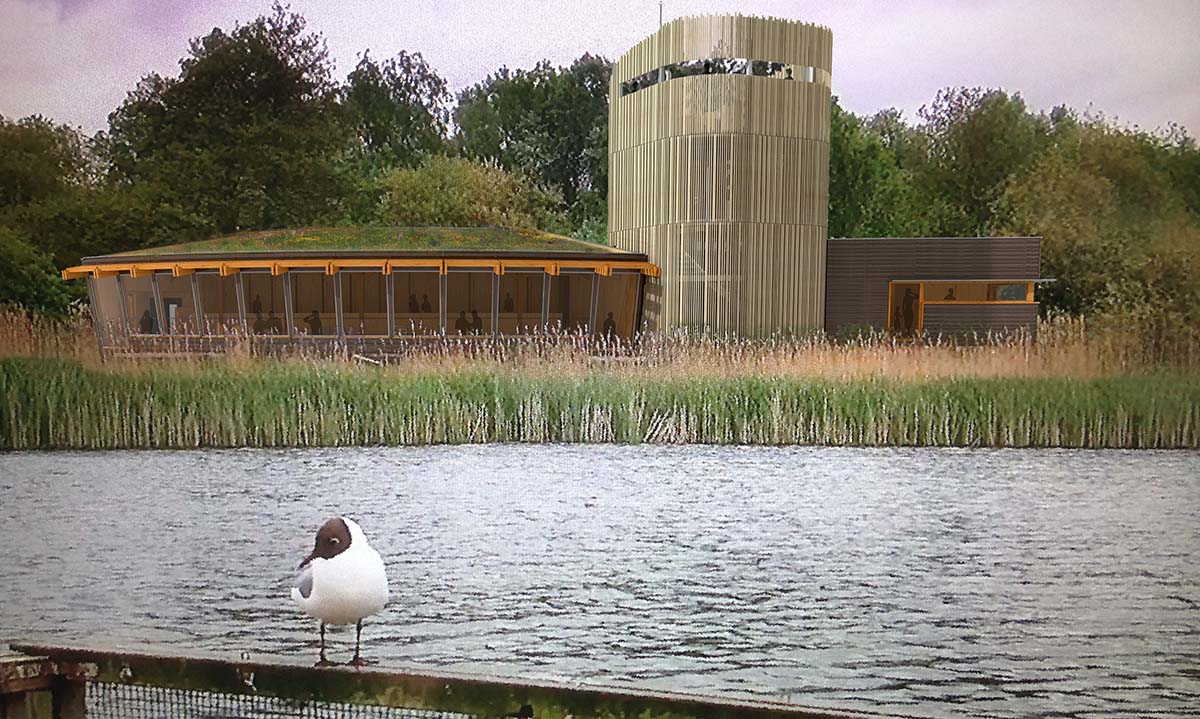 An artist's impression of the new Wildlife Discovery Centre at Fishers Green in the Lee Valley Regional Park.
Work will be undertaken in the reedbed in front of the hide to improve the habitat for Eurasian Bittern and a range of other wildlife, while a Common Kingfisher nesting bank will be constructed opposite the hide. It is hoped this will provide intimate views of nesting Common Kingfishers in years to come.
Project Manager Paul Roper commented: "We're delighted to announce that work on the replacement of the Bittern Information Point is about to start.
"The planned habitat works will enhance the area and make it even more of a haven for wildlife, while the new Wildlife Discovery Centre will attract and inspire people to learn more about this unique and fascinating area and find out why it is such a special place for wildlife."
The new Wildlife Discovery Centre will open its doors this summer and is hoped to become one of the most popular wildlife-watching areas in the 26-mile-long Lee Valley Regional Park, which stretches from the Thames to Ware, Hertfordshire.
The new venue will provide a viewing tower offering panoramic views of Seventy Acres Lake, a 'living' roof to provide an important wildlife habitat in its own right and CCTV cameras providing live footage from the lake.
"We also hope the educational elements such as the 360-degree viewing tower and a bespoke 'living' roof will inspire everyone, particularly young people, to become caretakers of wildlife and play their part in the preservation of nature, just as Lee Valley Regional Park Authority is doing by investing in this new, outstanding facility," Mr Roper continued. "We appreciate your patience and understanding during this busy time of construction and regeneration and look forward to welcoming you to the Wildlife Discovery Centre this summer."