Caught on camera: Eagle Owl raids Hen Harrier nest
ada9716d-dcc5-443f-8652-40094683ad83
Natural England and the RSPB confirmed today that an Eagle Owl in Bowland, Lancashire has been filmed on CCTV attacking a nesting female Hen Harrier — one of England's rarest birds of prey.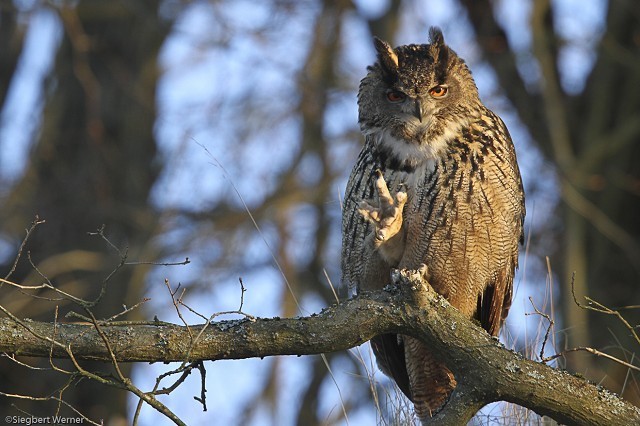 Eagle Owl, Germany (Photo: Siegbert Werner)
Whilst the owl was still present a few hours later, the incubating harrier has not been seen again and its nest has now failed.
Bowland has increasingly established itself as the last remaining stronghold for the Hen Harrier — a bird that has been driven to extinction in most other parts of the country. Last year there were only six successful nests across the whole of England — and, with numbers critically low, the news of Eagle Owl predation at Bowland is a significant blow to the Hen Harrier's future.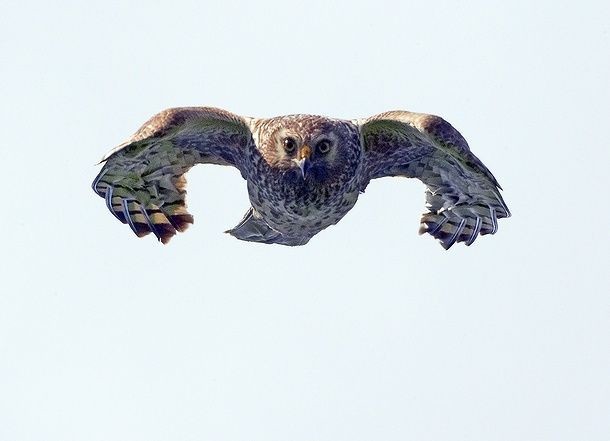 Hen Harrier, undisclosed site, Lancashire (Photo: Sean Gray)
Content continues after advertisements
Dr Tom Tew, Chief Scientist for Natural England, said: "Eagle Owls — a non-native species — are a recent arrival in Lancashire, following their probable escape from captivity. The nest-cam footage confirms suspicions that they are impacting on Hen Harrier breeding success in Bowland."
"The additional threat posed by Eagle Owls, to an already threatened population of Hen Harriers, raises significant questions about the future survival of this native breeding bird in England. There will be an opportunity at the end of the breeding season to weigh up the evidence and assess how to proceed with the Hen Harrier recovery project".
Dr Mark Avery, the RSPB's Director of Conservation, said: "Hen Harrier numbers in England are perilously low due to years of illegal shooting and poisoning. Last year saw just six successful nests in the whole country — four in Bowland. It is vital we do not lose them from this last stronghold."
"It is hugely important that we reach a decision on Eagle Owls soon, but that decision has to be based on solid evidence."
"While dramatic, we must remember this footage is still just part of the picture. Monitoring of Eagle Owls is continuing at various sites across the UK and all the evidence gathered will be assessed at end of the breeding season."