British public lacks connection with nature
f4316e6e-e441-4b34-87a7-ceac1e77af3b
Worrying new research published today (24 July 2017) has revealed that seven in 10 people in Britain report that they are losing touch with nature. The study, commissioned by Jordan Cereal on behalf of the Jordans Farm Partnership, looked at how connected the nation is to British wildlife and the natural world.

Shockingly, a further 13 per cent of participants said they had not been to the countryside for more than two years, while almost one in four parents said they didn't know enough to teach their children about wildlife. A third of correspondents couldn't identify a Barn Owl and a huge 66 per cent couldn't recognise a European Turtle Dove. The latter species is Red Listed as a Bird of Conservation Concern, having suffered a 97 per cent population decline between 1970 and 2014.

Two thirds of Brits can't identify a European Turtle Dove. Photo courtesy of Jordans Cereals.

The Jordans Farm Partnership brings together the Wildlife Trusts, Linking Environment and Farming (LEAF), the Prince's Countryside Fund and 40 progressive British farms that grow cereals for Jordans. It is designed to promote sustainable farming with a commitment to give a minimum of 10 per cent of land on Jordans farms to British wildlife.

Some 75 per cent of land in Britain is used for agriculture, and increasingly intensified farming has led to the long-term decline in more than half of farmland species, according to 2016's State of Nature Report. This decline will continue unless action is taken to protect wildlife and people have the opportunity to experience it.

The Jordans Farm Partnership has been created to help stem the decline and support endangered species by restoring and recreating habitats. Rough grassland provides areas where Barn Owls can hunt for prey, while allowing some hedges to thicken and become taller can encourage turtle doves to nest.

Each of the 40 farmers in the scheme will develop a bespoke conservation plan with a Wildlife Trust advisor. This includes a list of wildlife present on the farm and species that should be encouraged because they are rare or important in that county. To date, 15 farm plans have been set up and 23 conservation focus species have been identified.

Janel Fone, Director of Marketing and Development at the Wildlife Trusts, said: "We believe that everyone should have the opportunity to experience the joy of wildlife and wild places in their daily lives and this research by Jordans provides an interesting insight into how connected people feel towards the natural world. We are proud to be working with a company like Jordans Cereals who through their British farming supply chain are making a positive difference to the natural world and helping the Wildlife Trusts achieve its vision of restoring nature."
Content continues after advertisements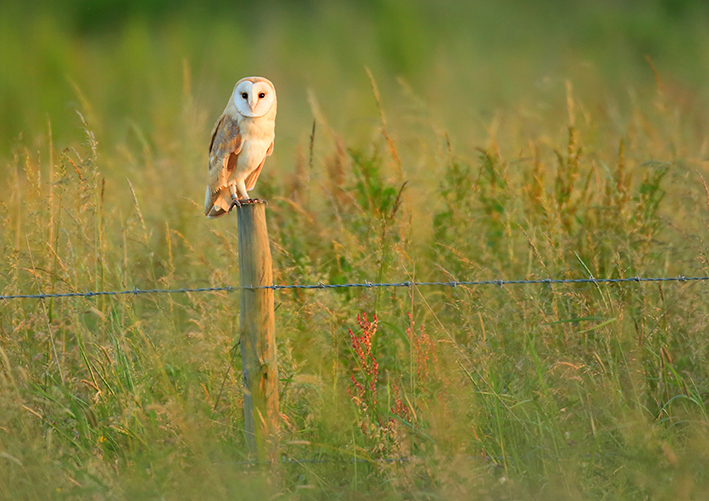 Jordans farms are working to provide rough grassland areas where Barn Owls can hunt. Photo courtesy of Jordans Cereals.