Britain's rarest bird of prey nests at Blacktoft Sands
b9e41448-899b-4b2c-8347-5df4712800d0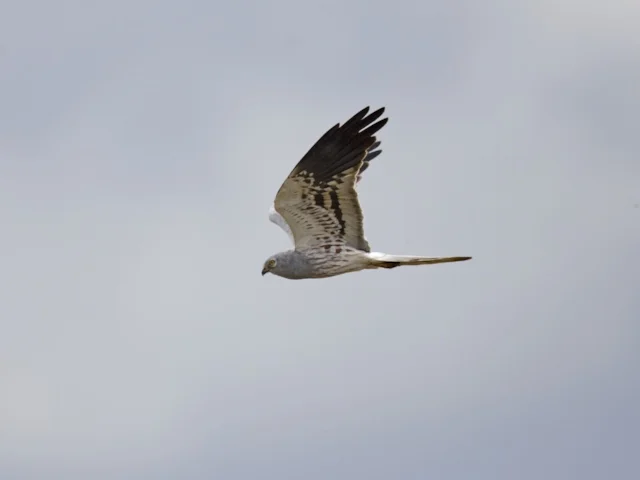 A pair of the country's rarest birds of prey have chosen the RSPB's Blacktoft Sands reserve to raise a family.
The Montagu's Harriers are nesting in the main reedbed at RSPB Blacktoft Sands, East Yorkshire, on the Humber, and are one of only a handful of pairs in Britain. It is a migratory bird of prey species which spends the winter in West Africa and then travels to mainland Europe for the breeding season. However, fewer than 10 pairs make it as far as England, and these are normally confined to East Anglia and the South-West.
The birds at Blacktoft, a wetland site, are the only
Montagu's Harriers
nesting in northern England. This is the second consecutive year that the species has nested on the Humber, with a pair last year also raising a single chick in a reedbed nearby. While the Blacktoft nest is inaccessible, RSPB staff believe that at least one chick has hatched after noticing a change in the feeding behaviour of the adult female. The rarity of the birds makes the nest a prime target for egg collectors so RSPB staff and local birders are guarding it around the clock.
Montagu's Harriers
are elegant and agile birds – like its close relative, Hen Harrier, the ghostly grey male Montagu's is famed for its spectacular courtship display known as 'skydancing', which involves a series of high speed-dives and somersaults.
Pete Short, RSPB Humber Sites Manager, said: "All of the team at Blacktoft feel privileged to have these amazing birds nesting on the reserve, and also feel a great sense of responsibility to ensure we give them the best chance of raising their chicks successfully. Protecting the nests 24/7 has meant a lot of early morning starts and late finishes, but the birds are worth the effort.
"The Humber has long been recognised as one of Europe's very best places for wildlife and the Montagu's have made it even more special for nature."
Content continues after advertisements