Bowland Hen Harrier migrates to Iberia
ad021331-b2aa-4e55-a1d6-9adb3964a7b7
The RSPB has revealed that one of its satellite-tagged Hen Harriers, born last summer in Lancashire's Forest of Bowland, migrated south to Portugal in autumn 2019.
The young male harrier, known as Apollo, was one of 22 chicks to successfully fledge from five nests at the Bowland Estate in August last year.
After spending the first few months of his fledged life around Bowland, Apollo commenced on an entirely unexpected odyssey – a 1,000-mile journey south to Iberia.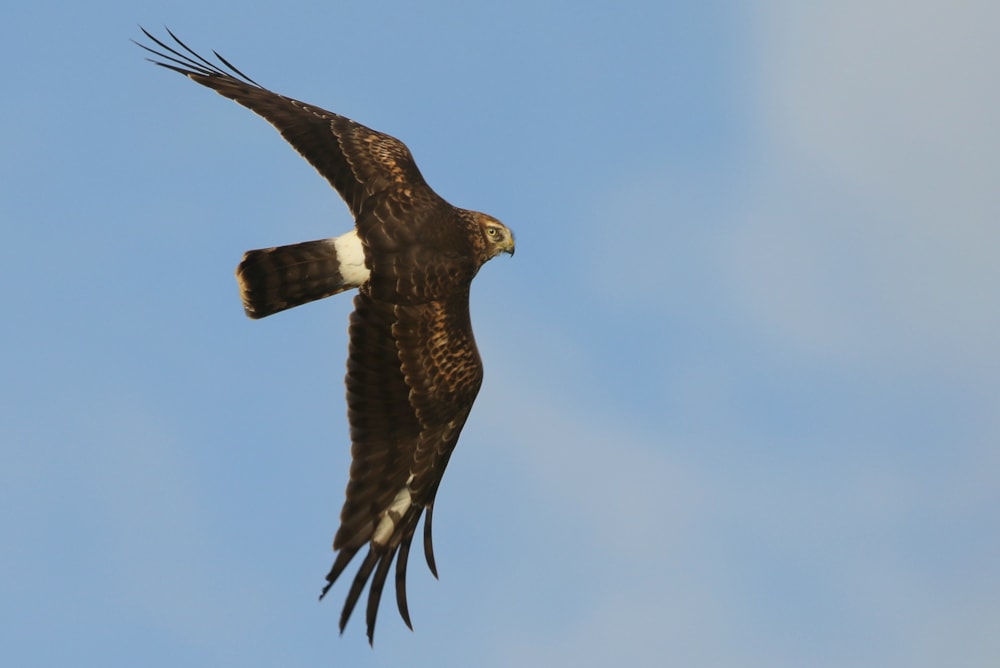 Some 22 Hen Harrier chicks fledged from the Bowland Estate in 2019 (Richard Brown).
Apollo spent a week to 19 October in the mid-Wales hills, before surprisingly relocating south to Dartmoor by 20th. This in itself was a significant movement, but little did the RSPB Skydancer team know that he was far from finished there.
Content continues after advertisements
On 21 October he crossed the English Channel and spent the night in Brittany, not too far from where one of his mother's chicks from another brood in 2018 had spent the winter. Then, sensationally, the data for the tag on 22 October showed Apollo half-way across the Bay of Biscay, and still heading south. By the following day he had reached northern Spain, completing the 400-mile sea crossing in less than 24 hours.
Apollo spent a few days in northern Spain, but was continuing his southward journey once more by 26th, becoming the first-ever tagged British Hen Harrier to reach Portugal.
By the end of the month, he had moved slightly east to Extremadura, Spain, evidently finding somewhere he liked as he has remained fairly settled in the region since then.

Map showing Apollo's epic migration (RSPB).
The RSPB continues to monitor Apollo's tag, with the team eager to see whether he will return to his native Bowland for the summer.
This is, as the RSPB acknowledges on its Skydancer blog, an unusual positive news story for such a heavily persecuted species, and is another fine example of how satellite-tagging technology can provide valuable data that in turn allows us to better understand species and their ecology.