Birds at risk as freezing weather bites
a975f3be-322d-4fe2-823d-8d5de40b313d
Following the prolonged icy blast bringing Arctic weather to the country, RSPB Scotland and other organisations are calling on birdwatchers, walkers, anglers and watersports enthusiasts across the UK to minimise disturbance to groups of ducks, geese, swans and wading birds until conditions improve. On lakes, rivers, wetlands and coastal areas the birds will be struggling to survive after enduring several consecutive days of sub-zero temperatures. Monitoring stations in Scotland and Northern Ireland have recorded eight consecutive days of freezing weather.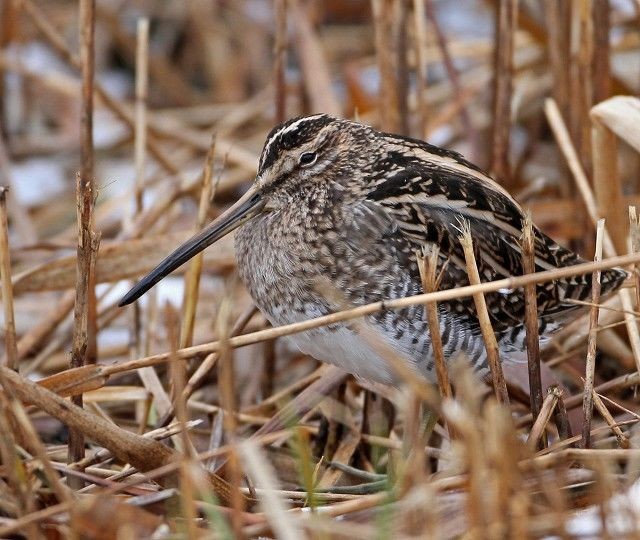 Common Snipe, Minsmere RSPB, Suffolk (Photo: Ian Clarke)
On Tuesday [1st December], the UK's largest shooting organisation, the British Association for Shooting and Conservation, called for all shooters in Scotland and Northern Ireland to exercise restaint, where possible, in the shooting of ducks, geese and waders, including species such as Snipe and Woodcock that are particularly struggling this winter.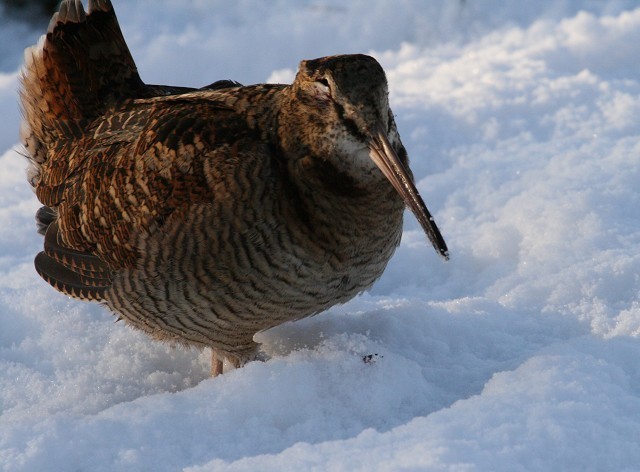 Woodcock, Fairburn Ings RSPB, West Yorkshire (Photo: Billy Harbottle)
This guidance has also been issued to ornithologists carrying out regular counts of wildfowl and wading birds and to bird ringers operating in coastal areas, with voluntary restrictions on some activities. Information from these surveys, which has been gathered over several decades, has contributed to our understanding of how populations of wintering waterbirds cope with such cold periods.
Content continues after advertisements
If the severe weather continues a further seven days in succession, the shooting of some species will be suspended for a fortnight to allow the birds to feed undisturbed. Last year's lengthy cold spell saw such a ban imposed in Scotland.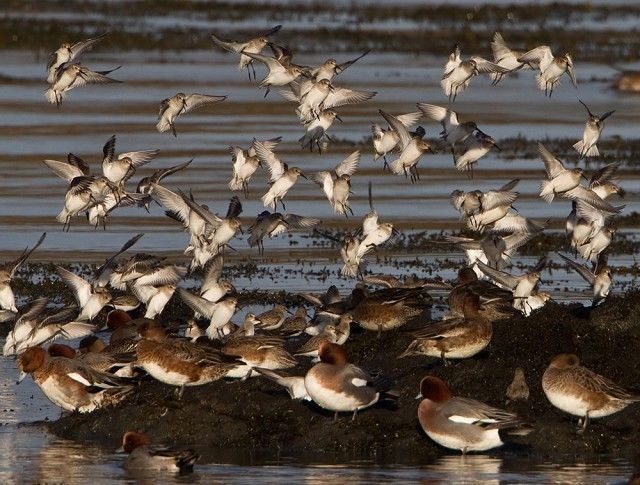 Dunlin, Angle Bay, Pembrokeshire (Photo: Richard Crossen)
Dr Paul Walton, RSPB Scotland's Head of Habitats and Species, said: "With reports that this may be one of the coldest winters in almost half a century, there is no doubt that many birds will be fighting for survival until conditions improve. We hope everyone who uses the countryside will heed our advice and avoid disturbing these species, forcing them to squander precious energy reserves by taking flight when they need to spend as much time as possible feeding."
"We believe that birds are facing desperate times. Our reserve staff are providing information for the government and agencies on conditions of birds at key sites. We hope these calls for consideration and restraint will minimise disturbance and give the birds a better chance of survival."