Birdfair 2019 helps secure the future of Cambodia's 'Big Five'
1ff2a082-e411-488b-9efb-d6549bceaf2c
In a special online event hosted by the Birdfair team, Leicestershire and Rutland Wildlife Trust and BirdLife International, it was revealed on Friday 31 July that Birdfair 2019 raised a total of £155,000 for that year's conservation project, Cambodia's Big Five.
The money will go towards protecting Cambodia's Western Siem Pang Wildlife Sanctuary. The site is home to five Critically Endangered bird species: Giant and White-shouldered Ibises and White-rumped, Slender-billed and Red-headed Vultures. It is incredibly important to wildlife, holding 70% of Cambodia's vultures and 40% of the world's White-shouldered Ibises. It is also home to the Vulnerable Sun Bear and Endangered Eld's Deer.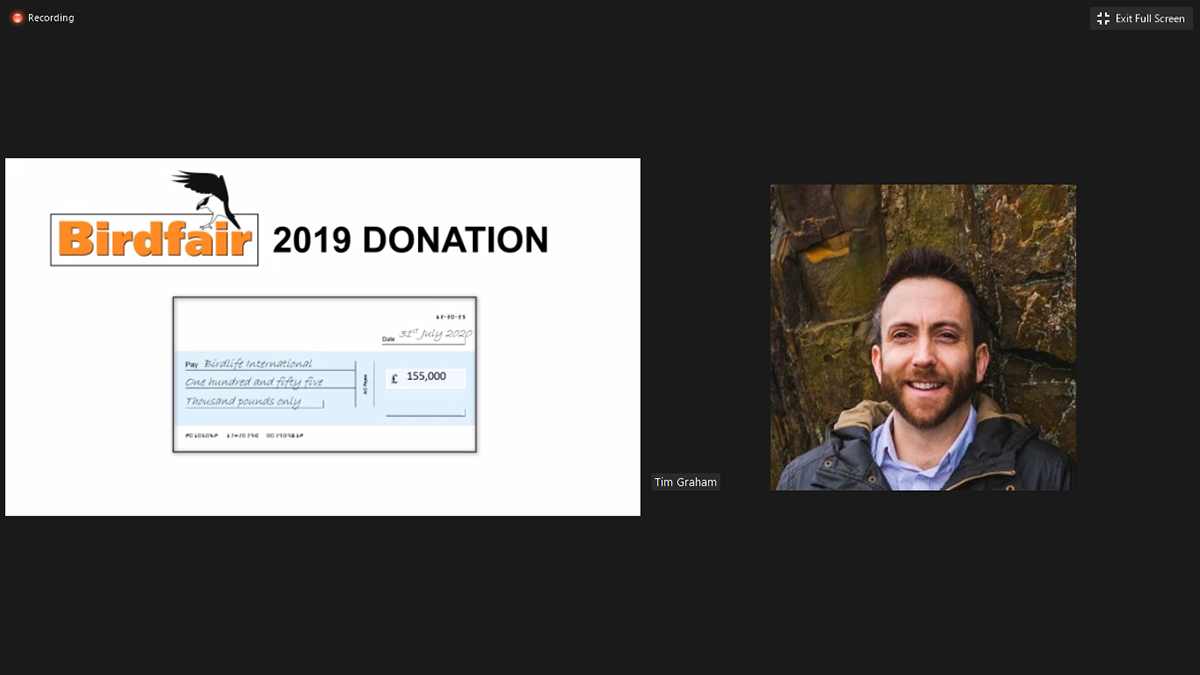 Tim Graham, Managing Director of Leicestershire and Rutland Wildlife Trust, virtually presented a cheque for £155,000 to BirdLife International to help protect Cambodia's 'Big Five' threatened species.
But this hugely significant site is under threat from developments such as roads as well as hunting. The project will work to protect these species and the integrity of the sanctuary, as well as provide training and experience to early-career conservationists in Asia.
It was also revealed that the conservation project for 2020 and 2021 is Saving Helmeted Hornbill. This distinctive Critically Endangered species is under threat due to Asia's illegal bird trade.
Content continues after advertisements
Richard Grimmett, Director for Conservation at BirdLife, said that 62% of threatened birds in Asia are impacted by the illegal trade in birds, with some 265 species heading towards extinction. Helmeted Hornbill is particularly attractive for its unique casque, which is used in jewellery and ornaments. These casques can go for US$1,000 on the black market.
Money raised by Birdfair over the next two years will help protect the hornbill and its habitats, as well as raise awareness of the trade in birds and finance a review into the practice to help inform global policy.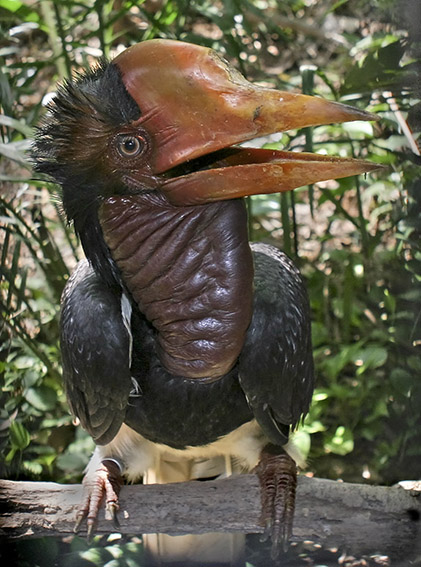 Helmeted Hornbill is trapped and traded for its distinctive casque, which is used to make jewellery and ornaments (Doug Janson via Wikimedia Commons).
Patricia Zurita, CEO of BirdLife, commented: "For over three decades, Birdfair's generous support has empowered BirdLife to steer resources towards the places where nature needs help most. This year's project continues that trend by scaling up protection of Helmeted Hornbill, which has suffered catastrophic declines in the 21st century as a result of unsustainable hunting. The project will also advance our research into the wider threats posed by illegal bird trade – which now has greater recognition as having wider implications for human wellbeing."
As previously reported, this year's physical Birdfair has been cancelled. Instead, the team has worked hard to put together a virtual event that will take place over 18-23 August. You can find more information about Virtual Birdfair in the August issue of Birdwatch and a website with all the details goes live on 4 August.