Bee-eaters breeding at Nottinghamshire quarry?
1e16974b-2302-4df1-a46c-03b11449c66a
European Bee-eaters are currently resident at cement company CEMEX's East Leake quarry near Loughborough, Nottinghamshire, and are believed to be making a breeding attempt, the RSPB has announced.
First seen last weekend, it is believed there are now seven bee-eaters present at the site. European Bee-eater is colonial and nests in burrows that reach up to 3 m into its favoured sand-bank habitat. The fact that there is an odd number of birds does not mean that any will be left out of breeding – the species has very altruistic habits and relatives often help paired birds rear their offspring. It is hoped the Nottinghamshire birds will nest at the site, with the possibility of chicks to follow in the coming weeks.
European Bee-eater predominantly eats bees, wasps and hornets. The exotic-looking bird – a wash of green, yellow, brown and white – is a scarce annual visitor to Britain and has successfully bred only a handful of times in the past decade. The most recent attempt was in 2015 at Low Gelt sand quarry near Brampton, Cumbria, though the last fledged birds were at Niton, Isle of Wight, in July 2014, where three adults were seen feeding juveniles.

Despite the fairly changeable weather recently, the Nottinghamshire European Bee-eaters appear to be settled in their chosen quarry (RSPB).
Mark Thomas, RSPB Senior Investigations Officer, said: "These exotic birds with their flash of yellow and green are much more likely to be seen in southern Europe or Africa rather than Nottinghamshire. But we're delighted to see bee-eaters return to our shores to nest once more, a very rare occurrence that has wildlife enthusiasts very excited.
Content continues after advertisements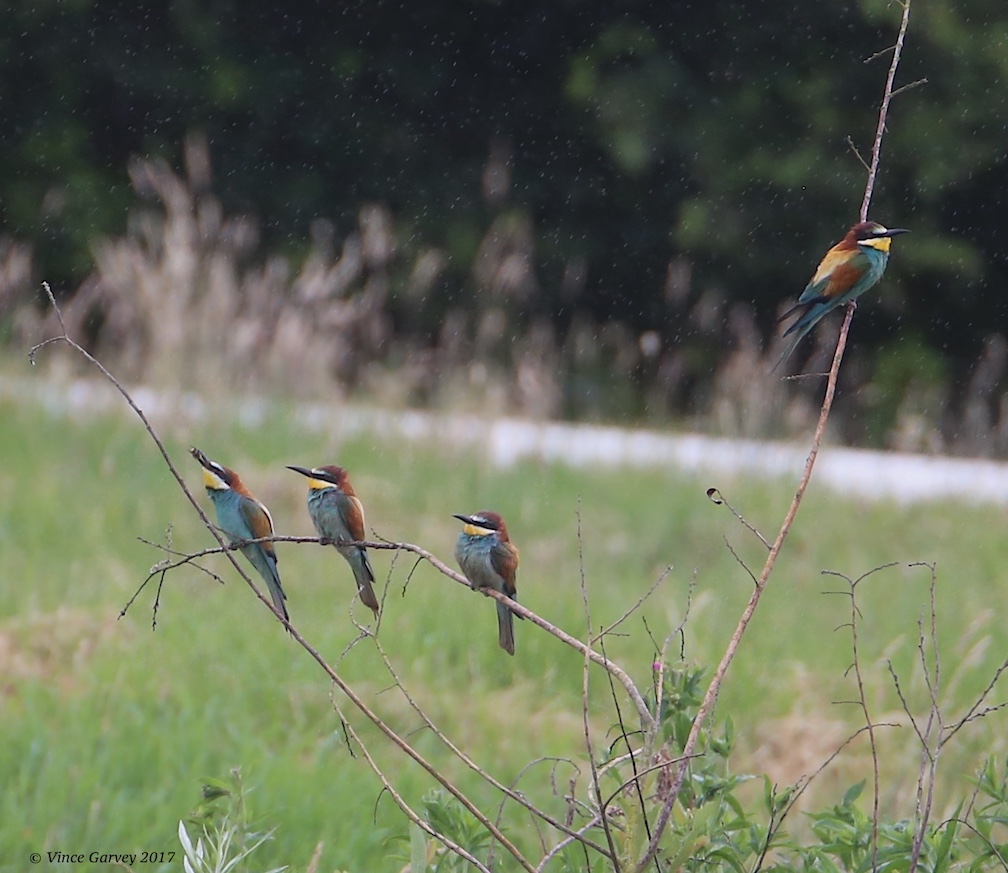 European Bee-eater, East Leake, Nottinghamshire (Photo: Vince Garvey).
"Visitors have been treated to the sight of the bee-eaters tossing bees into the air after catching them. The birds then strike the bees against branches to disable the stings before eating them. It's fantastic behaviour to see.
"In recent years, bee-eater sightings have been on the increase. They're being pushed northwards, looking for suitable habitat to nest and raise their young, because of climate change. These birds are likely to become more established visitors to Britain in the future, and thanks to this partnership with CEMEX we can provide that right habitat for them."
East Leake quarry offers the perfect home for European Bee-eaters. The existing nest-hole, which is being excavated by at least two of the birds, is situated alongside those of Sand Martins, another bird that nests in sand banks.
As these birds are such rare breeders, the RSPB is working with CEMEX to ensure their protection and the safety of anyone wishing to see them. The bee-eater viewpoint is situated near Lings Farm (LE12 6RG); parking is available for £5 (50 per cent of proceeds go to RSPB and 50 per cent to the farmer). Please under no circumstances attempt to enter the quarry, and view only from the designated viewpoint. Regular updates on the birds will be published on the BirdGuides bird news page.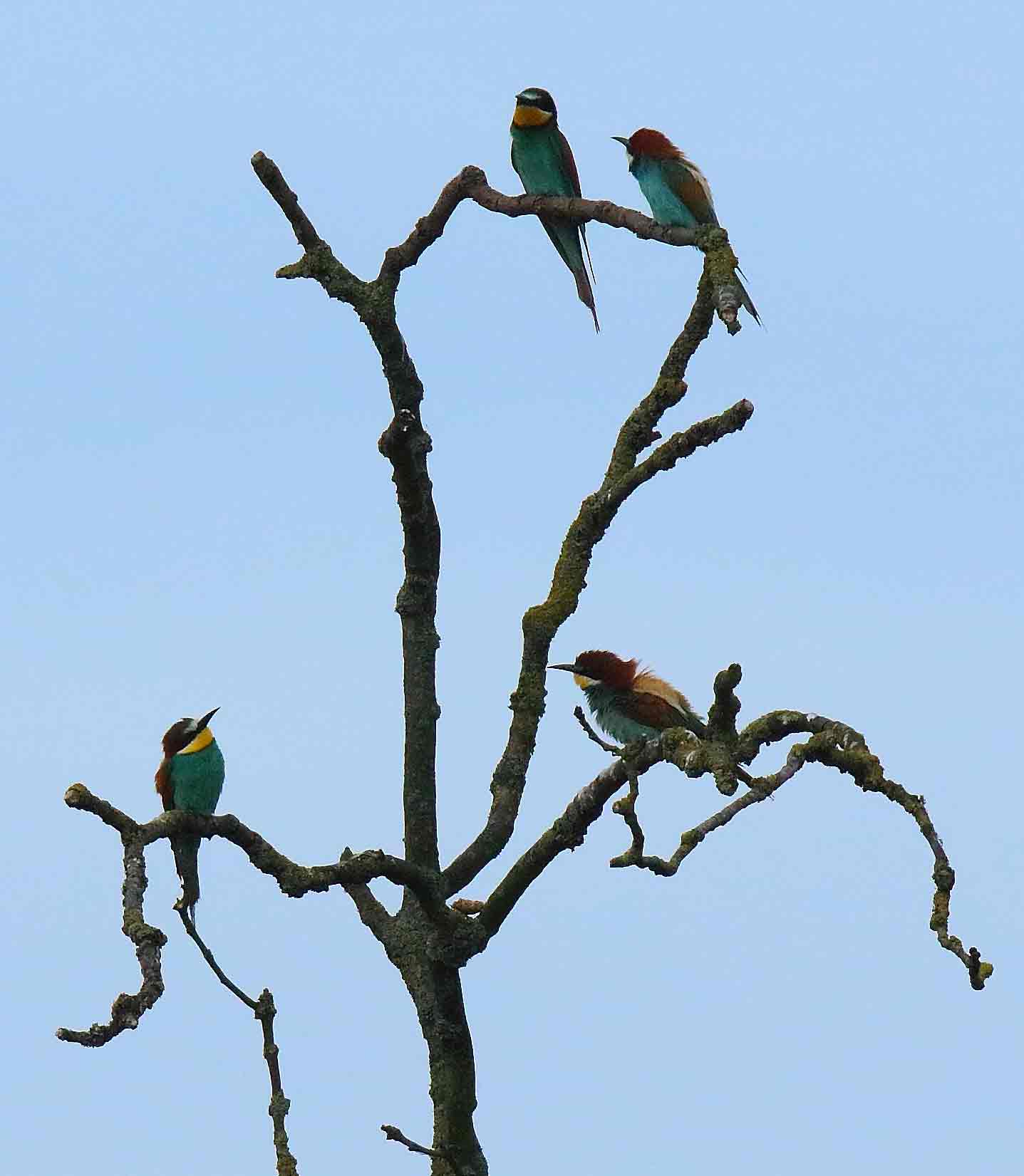 European Bee-eater, East Leake, Nottinghamshire (Photo: Chris Downes).