Baer's Pochard "rarer than Giant Panda"
df7da828-db52-4b3c-866d-99314a939e7e
The Wildfowl and Wetlands Trust (WWT) has highlighted a worrying new global population estimate for the Critically Endangered Baer's Pochard.
Fewer than 1,000 of this eastern diving duck species are now thought to exist in the wild, according to the latest figures on the International Union for Conservation of Nature (IUCN) Red List, making the species rarer than Giant Panda, which is thought to number 1,864.
Once prevalent across Central and South-East Asia, Baer's Pochard numbers have suffered a serious and ongoing decline, suspected to be the result of major changes and degradation to wetlands in the region.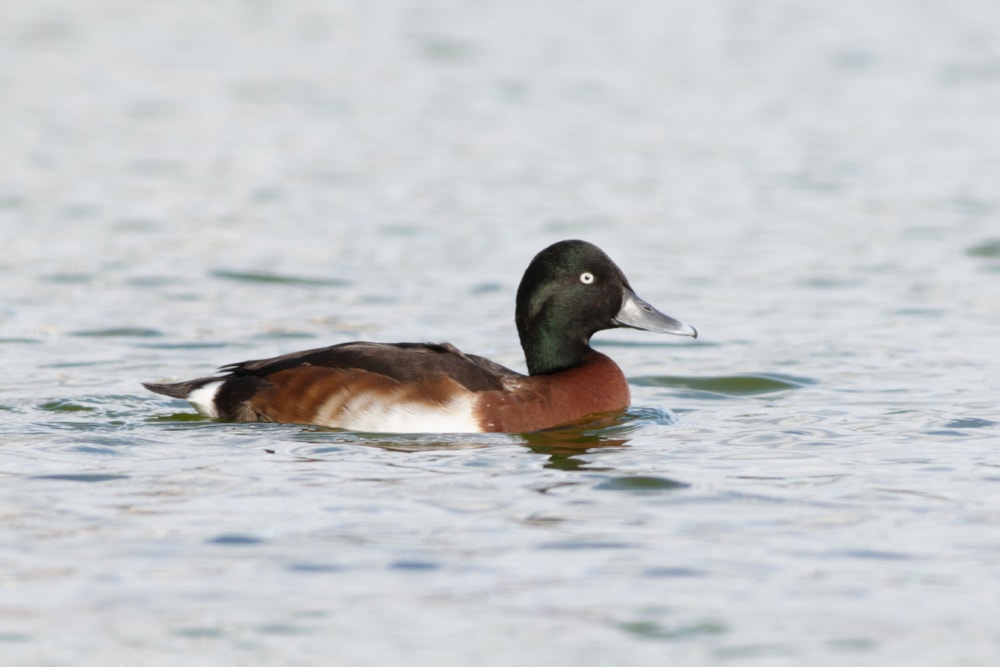 Baer's Pochard continues to decline and its population is now estimated to be between 250 and 999 individuals worldwide (Josh Jones).
To address these issues, researchers from 10 countries gathered at Hengshui Lake NNR near Beijing, China, and agreed the 'Hengshui Declaration' to save Baer's Pochard from extinction in the wild.
Richard Hearn, Head of Monitoring at the WWT and Co-ordinator of the Baer's Pochard Task Force, said: "This workshop has been a resounding success and it has been truly heartening to hear from so many people from so many countries who care about the future of this special duck. As well as helping hugely to shine a spotlight on its conservation needs, the workshop has also provided a clear understanding of what we need to do next to help ensure its survival."
During the workshop, scholars from Bangladesh, China, Democratic People's Republic of Korea, India, Japan, Mongolia, Myanmar, Republic of Korea, Russia and Thailand heard from senior Chinese local and national government officials, academics and international experts. They discussed urgent conservation priorities including encouraging all range states to strengthen the protection of all sites supporting the duck, and recognising the importance of Hengshui Lake for breeding, migrating and wintering Baer's Pochard. Hengshui Lake, around 150 miles south-west of Beijing, is the most important known site in the world for this duck despite its relatively close proximity to one of the largest cities in the world.
Mr Yuan Bo, Director of Hengshui Lake National Nature Reserve, explained: "Hengshui Lake is the most important known site for Baer's Pochard in the world. With that great honour comes a great responsibility. At Hengshui Lake National Nature Reserve, we are doing all we can to ensure the site is managed in a way that allows our Baer's Pochards to flourish, thereby helping to reverse the decline in the wild population of this beautiful duck."

The WWT has 52 Baer's Pochard at its wetland centres across Britain, which may potentially prove key to saving the species in the future. They can be seen in collections at Slimbridge, Castle Espie, Martin Mere and Washington.