Apparent Whinchat × Common Redstart seen in Shetland
ae8b9599-86dd-4280-8855-787186f17e75
A mysterious chat found in Shetland recently appears to be the first British example of the ultra-rare intergeneric hybrid between Whinchat and Common Redstart.
The bird was initially seen at Grutness, Mainland, over the weekend, but the identification not realised. News of the bird came to light yesterday [16 September] when it was independently discovered by Paul Harvey and Roger Riddington, who quickly realised the apparent identification and shared news on the local grapevine. In many respects, it most closely resembles Whinchat, but the extent of red on the tail and rump provided clues towards its likely hybrid identity.
Apparent Whinchat features include a pale supercilium, buffish underparts, pale upperparts and a mottled breast, alongside paler fringing to the mantle, back and wing coverts.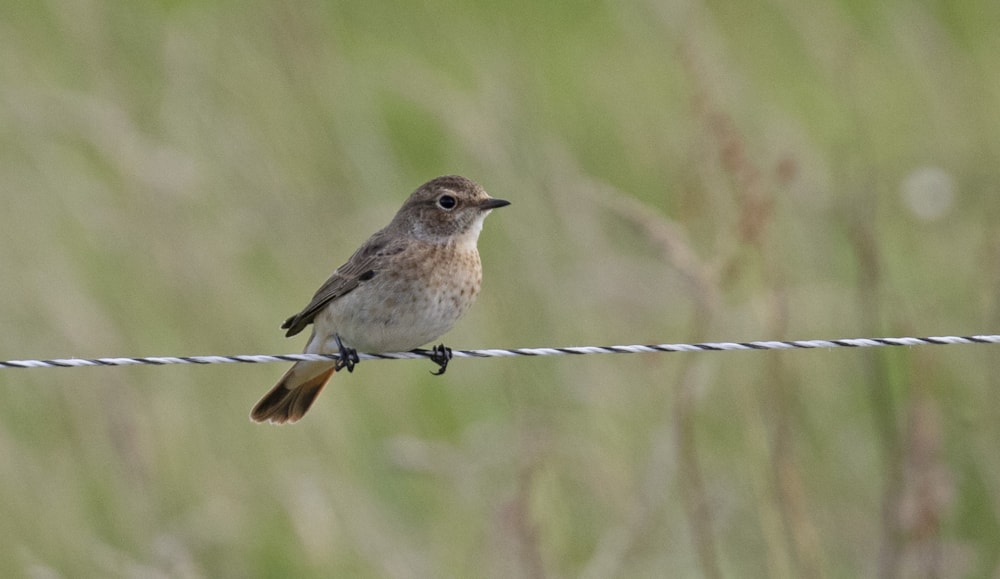 A pale, buffish throat, orange-tinged breast and pale eye-ring hint at Common Redstart, but the hint of a supercilium and mottled breast are more Whinchat (Roger Riddington).
Towards the tail, the bird's rump and tail is an intense rufous with dark tips and dark central rectrices, most closely resembling Bluethroat or Common Redstart. This can be explained through a mixture of the dark feather tips of Whinchat combined with the orange feathers of Common Redstart. Other redstart features are the pale, buffish throat and orange-tinged breast and clearly defined pale eye-ring.
Behaviourally, the bird was thought to most closely resemble Whinchat by observers in the field. Feeding around a paddock and in a neighbouring garden, it would feed on the ground before returning to fenceposts or a wire perch.
It was described as looking more visually akin to a Common Redstart from behind, owing to the rufous tones in the rump and tail, with a more Whinchat or European Stonechat appearance from the front.
Content continues after advertisements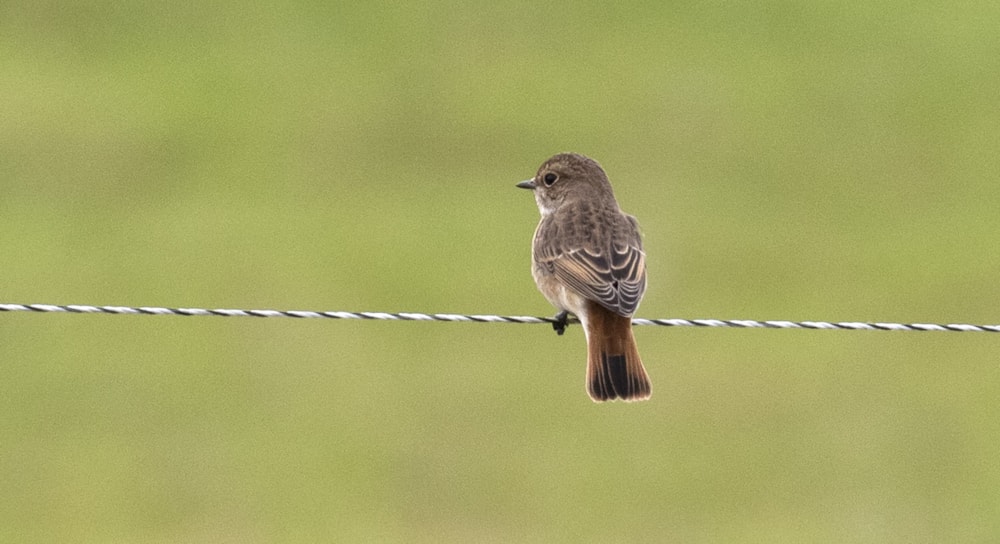 The rufous tail with dark tips and dark central rectrices closely resemble that of Bluethroat (Roger Riddington).
The two species are rather different, both genetically and in appearance, while their most recent common ancestor lived 13.3 million years ago.
They reside in different habitats and have contrasting nesting habitats too – Whinchats nest on the ground among tall grass, with Common Redstarts choosing cavities in trees, rocks and stone walls.
The pairing is currently the only recorded example of an intergeneric hybrid within the extensive family Muscicapidae, or chats and Old World flycatchers. The family includes 322 species, with the majority of the insectivores taking their prey on the wing. They are found in a variety of habitats, including forests, open scrub and agricultural areas.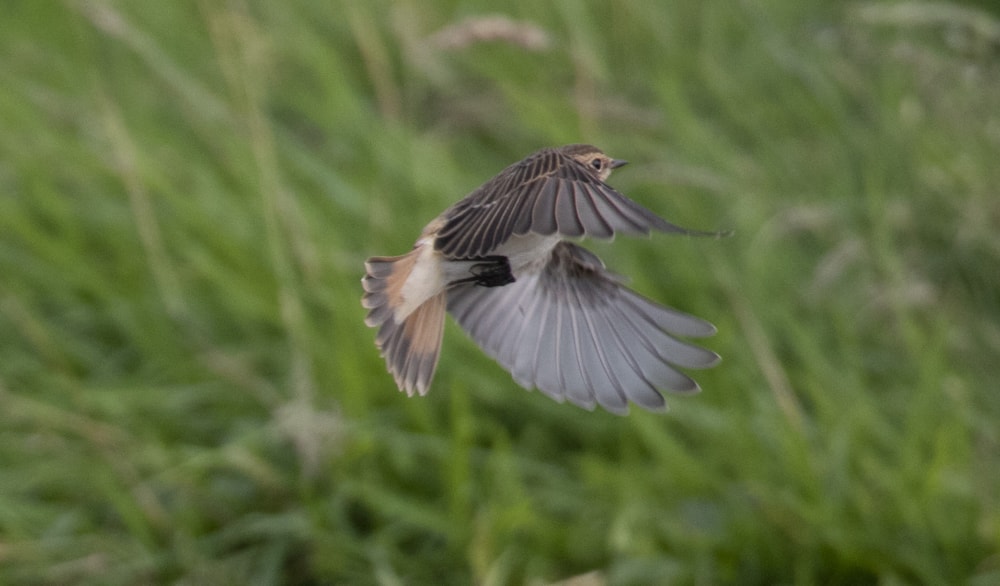 The hybrid has been recorded on at least one previous occasion, at Lista, Norway, in September 2013 (Roger Riddington).
While rare, intergeneric hybrids have been recorded in a number of other passerine families, including hirundines, sparrows and New World warblers.
This hybrid pairing has been proven on one previous occasion, when a first-winter male was trapped at Lista Bird Observatory, Norway, in September 2013 during a large passage of Common Redstarts. Genetic analysis of dropped feathers, supported by both morphological measurements and plumage characteristics, showed that the bird was the result of a hybrid pairing between a male Common Redstart and a female Whinchat.