Annual report reveals adverse effects of climate change on Britain's birds
ee179c81-1031-4ce8-bbbe-32fa700953a1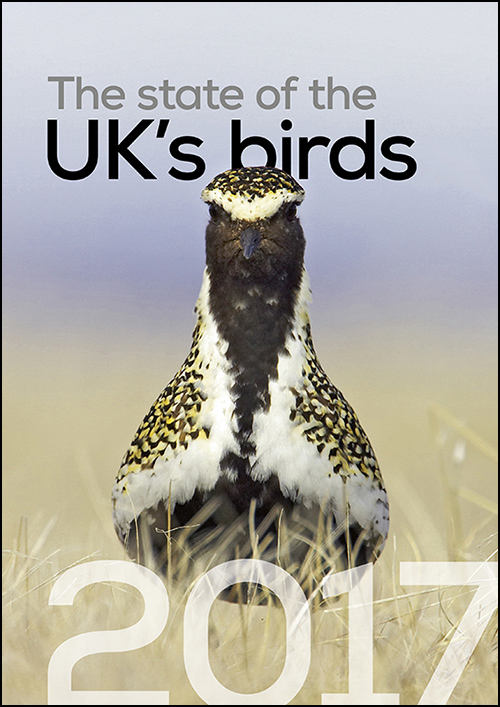 The newly released State of the UK's Birds 2017 (SUKB) – which features the latest results from the country's bird surveys and monitoring studies – highlights how many of our species are already being affected by climate change, responding to average summer temperatures having increased by nearly 1°C since the 1980s. The report is published by a coalition of conservation organisations: the RSPB, British Trust for Ornithology, Wildfowl and Wetlands Trust, DEFRA, the Joint Nature Conservation Committee, Natural England, Natural Resources Wales, and Scottish Natural Heritage.
The report highlights how species' distributions are moving northwards, shifting their ranges as temperatures rise and habitats change as a consequence. Many of our rarer breeding birds are at a high risk of being lost in Britain, based on projections of how the climate will become less suitable for such species. These are mainly found in the north of Britain and in the case of the likes of Dotterel, Whimbrel, Common Scoter and Slavonian Grebe, population declines have already been considerable.
However, the report contains better news for some species. A number that currently only have a toe-hold in Britain will have opportunities for colonisation and range expansion. Some with more southerly distributions in the country have shown substantial increases in recent years, including Common Quail, Little Egret, Eurasian Hobby and Mediterranean Gull. Other species such as Little Bittern and Zitting Cisticola may colonise southern as their habitats in continental Europe become too warm and dry, and they shift their distribution northwards.
Short-distance migrants such as Blackcap and Common Chiffchaff are already benefiting from the warmer, wetter winters experienced over recent years, and are increasingly overwintering rather than migrating to southern Europe. Breeding numbers of both have more than doubled since 1970 by 289 per cent and 104 per cent, respectively, as climatic conditions become more favourable in Britain.
Dr Daniel Hayhow, lead author of the report, said: "The SUKB report this year compiles recent research showing that the UK's birds are being affected by a changing climate. For some species climate change will provide opportunities to increase and expand provided the right habitat is there, while others will be vulnerable to projected changes in climate, increasing their risk of extinction as breeding species in the UK. Familiar species such as Swallow and Sand Martin are changing their migratory behaviour, distributions are changing and numbers of many generalist species are increasing."
Content continues after advertisements
One of the most compelling revelations is how birds have adapted their behaviour in response to warming temperatures. One of our most familiar summer visitors, Swallow, which migrates to and from southern Africa each year, is arriving back in the in Britain 15 days earlier and breeding 11 days earlier than it did in the 1960s. Swallows and other migratory birds such as Garden Warbler and Common Whitethroat are also delaying their return migration each autumn and so some species are now spending up to four weeks longer in the country each year.
But it isn't just our migrant birds that are changing their behaviour; one of our most familiar resident garden birds, Great Tit, is also laying its eggs 11 days earlier than 40 years ago. These are obvious and major changes that show that even our common wildlife is already being affected by climate change.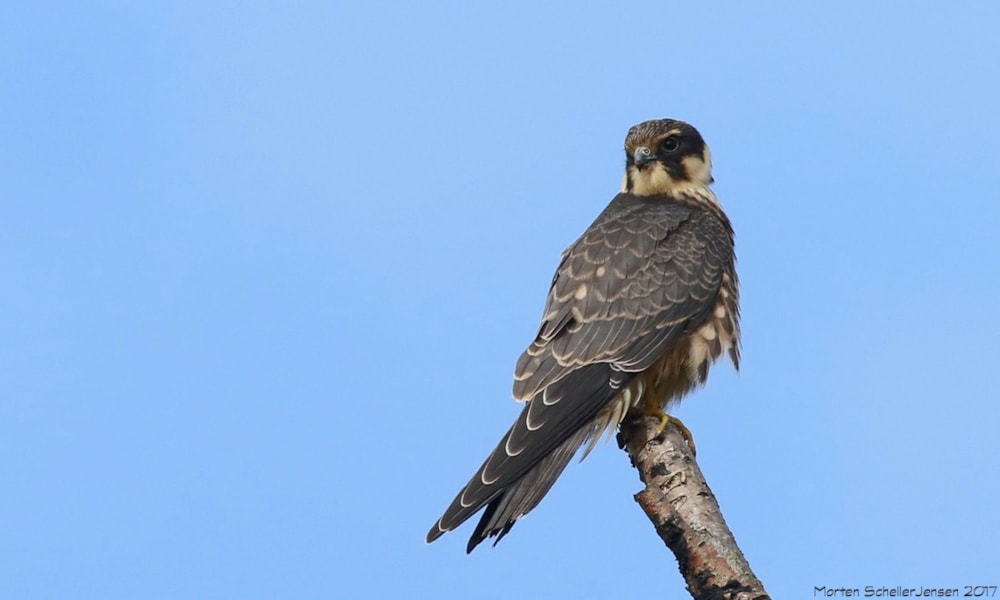 Eurasian Hobby is one of a number of species that have increased in Britain in recent years (Morten Scheller Jensen).
Dr Stuart Newson, Senior Research Ecologist at the British Trust for Ornithology and lead author of the migration research highlighted in the report, commented: "Thanks to thousands of volunteers, many of whom have submitted observations to us over many decades, we have been able to show how birds like cuckoo, swallow and house martin have responded to a changing climate. The information provided has enabled us to see that some of our summer visitors are now arriving over 20 days earlier than they did in the '60s. Ongoing monitoring is essential if we are to track the future effects of a changing climate on our birds"
Read an exclusive report from the RSPB on this year's State of the UK's Birds in the December 2017 issue of Birdwatch.
You can access the full report here: State of the UK's Birds 2017.