And the Twite's name is ...
f42b59d6-1239-41fc-b26a-6d81c68fa3f2
The RSPB needs support for its English Twite Recovery Project (ETRP) and is asking members of the public to sponsor a Twite for £25. So here at Birdwatch/BirdGuides we wanted to get involved.
'Our' bird is a male that was trapped and ringed in August, and we wanted you to name it. Out of a choice of five, the runaway winner was Dwight, with 39 per cent of the vote. In second place was Atticus Finch (15 per cent), with Twitey McTwiteface coming third (12.3 per cent).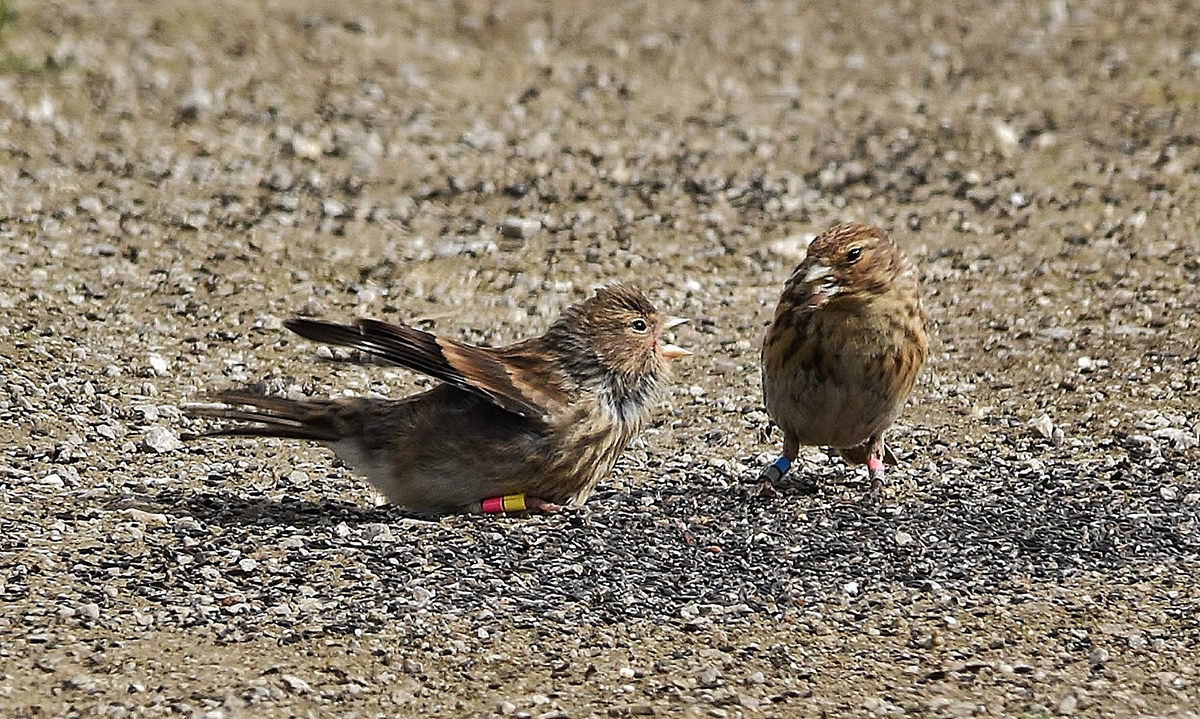 Juvenile Twite, 'Dwight', begging for food.
Content continues after advertisements
There were also some very good suggestions from our readers. Among our favourites were Twite Yorke, Barry Twite and Conway Twitey.
'Dwight' was ringed at Dove Holes, Derbyshire, in August 2019. Its wing length was 75 mm and it weighed 13.3 g. The ring details are ACB7481 Umber/Metal Cerise/Yellow. We will be providing updates on the bird, along with information about the project.
A Red-listed species, Twite numbers fell by a staggering 72 per cent between 1999 and 2013. There are thought to be just 160 breeding pairs remaining In England, the majority of these in the southern Pennines.
The ETRP launched in in 2008 to try to reverse the species' decline and has achieved some success. However, further research is required and colour ringing is an important part of this. Members of the public can sponsor a ring for one of the South Pennines Twite with a suggested donation of £25. For further information, email the RSPB's Mike Harris on mike.harris@rspb.org.uk.