Amazon deforestation at highest level in 12 years
bb3b0acd-4317-4862-94e0-300c7a9068ed
Deforestation of the Brazilian Amazon has reached its highest rate for more than a decade, according to official data.
More than 11,000km2 of forest was cleared in 2020 – the greatest amount since 2008.
Accelerating rates of forest loss have been a feature of controversial leader Jair Bolsonaro's presidency. Fears were apparent from the outset, with Bolsonaro's policies having always favoured business over the environment.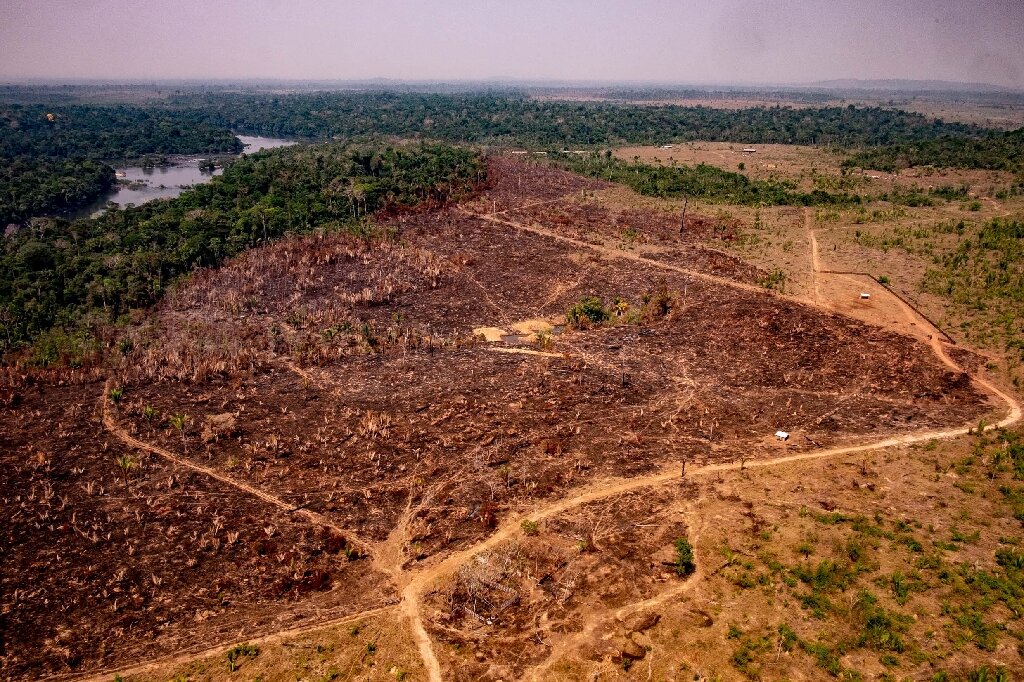 Deforestation in the Amazon basin at Colniza, Mato Grosso, Brazil, on 29 August 2019 (State of Mato Grosso Communications Department).
Unprecedented fires gained international media attention in 2019, but the situation proved even worse in many areas of Brazil in 2020. Despite this, Bolsonaro remains bullish on the subject and is quick to point out that it is Brazil's issue, not the rest of the world's to become involved with.
Content continues after advertisements
Pushing the demand for deforestation are soaring rates of meat consumption, with trees removed to make way for cattle pastures and soybean crops (for use as animal feed). The US leads the way in terms of total meat consumption per capita, with Israel, Australia, Argentina and Chile making up the top five (Brazil sits in sixth position).
Despite the concerning trends, Brazilian environment minister Ricardo Salles recently claimed the nation would become carbon neutral by 2060.
However, scientists are increasingly worried about the long-term future of the Amazon, which is commonly referred to as the 'lungs of the planet'.
A harrowing new report has warned that the Amazon faces collapse as soon as 2064 – lengthening dry seasons, exacerbated by continuing deforestation and climatic warming, will ultimately cause the rainforest to dry out and covert to tropical savannah habitat, causing the loss of one of the world's biggest carbon sinks and further accelerating worldwide temperature rises.