27 marine conservation zones to be designated in England
ad82470d-8752-403d-86e5-766b0c45cdd3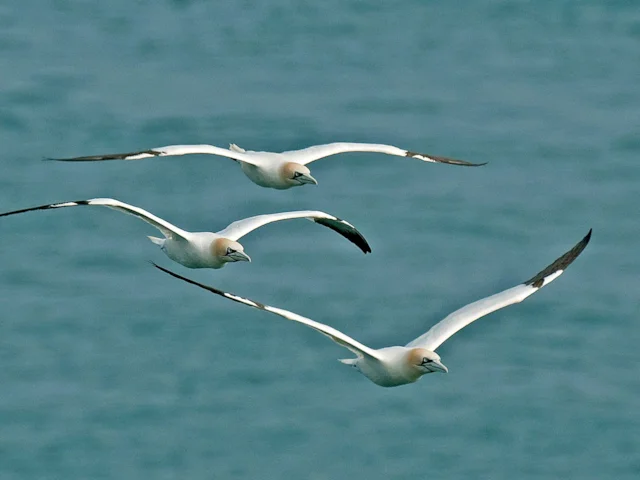 The government has announced that the English coast will at last be getting some of the protected areas necessary to make our seas healthy again.
Minister for Farming, Food and Marine Environment, George Eustice, yesterday announced the designation of 27
marine conservation zones
in England's seas to Parliament. The news follows a four-year process since the introduction of the Marine and Coastal Access Act (2009) to ensure greater protection for our marine wildlife and natural treasures. Two of the designated (and newly named) sites are located in the Irish Sea: 'Cumbrian Coast' around St Bees Head RSPB and 'Fylde Offshore', an area off the coast of Lancashire.
A selection process led by a range of stakeholders originally identified many more sites worthy of consideration, and DEFRA has committed to two further tranches where hopefully the remainder of the shortlisted sites will proceed to designation. Other proposed sites in the Irish Sea are yet to be designated, and include the Sefton Coast, West of Walney and several offshore sites towards the Isle of Man.
Martin Harper, RSPB Conservation Director, said: "England has seas rich in marine wildlife sites, but for too long these treasures have not received the protection they deserve. We're delighted that today's announcement begins to ensure marine protection for our undervalued marine wildlife, but we have a long way to go before we achieve a network of sites which adequately represents the biological importance of our marine wildlife. In particular, we urgently need the important sites for seabirds designated.
"We recognise the minister's intentions to designate more sites in future, but this is only likely to happen with investment in gathering the information required. England's seas support thousands of species, from Basking Shark to cup corals, and Leatherback Turtle to Northern Gannet. As a nation we still know precious little about our marine wildlife and there is still a shortfall of government-backed research cataloguing this wonderful resource."
This week saw the publication of the latest
Nature Check 2013 report
, the annual health check on
government's progress on its own nature commitments
. Of 25 commitments, progress on marine conservation zones scored badly, being one of nine commitments assessed as red. Today's announcement is the first step towards seeing improvement on this commitment.
The seas around the UK's coasts are increasingly overfished, over-trafficked and over-developed, but crucially under-protected. Your support today will help safeguard our sea life.