2019 a mixed year for Peak District raptors
be25c9d1-cabe-44b8-b207-4854af0021b6
The Peak District National Park has revealed the 2019 results for its breeding birds of prey within the area, with some species faring well but others not so brightly.
One pleasing note was the return of a pair of Hen Harriers to a territory on which they were successful in 2018 – reported to be the first time this has happened in the past century. The pair raised two young to fledging, although one of the youngsters subsequently died of natural causes.
Furthermore, all eight confirmed Northern Goshawk nests were successful in fledging at least one youngster. However, the figure of eight remains low and 2019's poor weather nonetheless took its toll on productivity. Among these eight were two sites that have consistently failed over the past two decades, where co-operation between conservationists and the local gamekeeper has has a significant positive effect on the fortunates of these birds.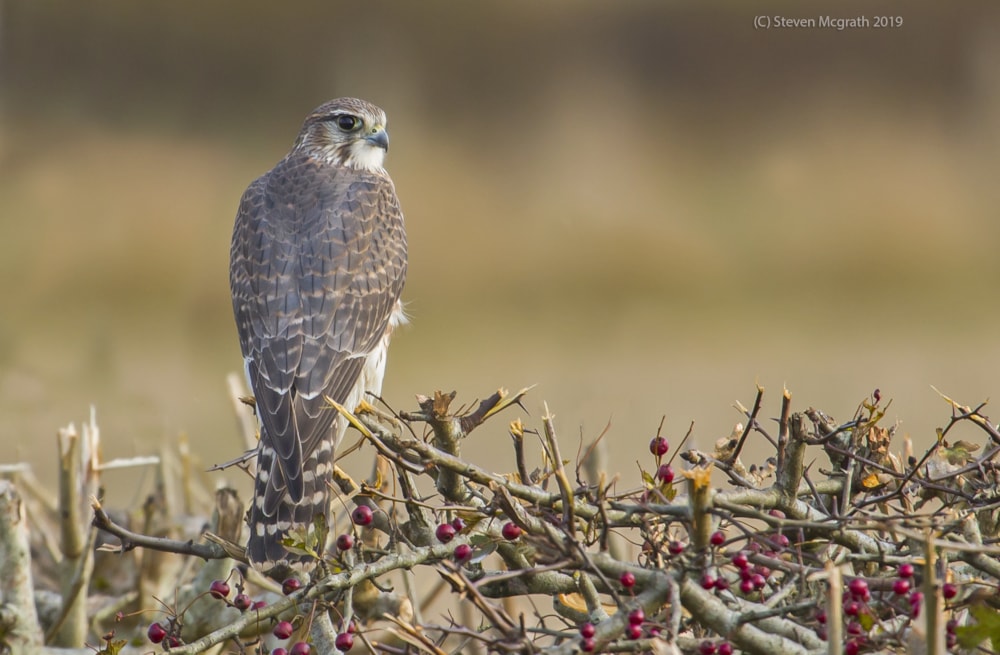 The Peak District's Merlin population remains of concern (Steven Mcgrath).
Peregrine Falcon enjoyed a reasonable year, being in line with the seven-year average since 2012 in terms of both number of occupied territories and breeding success. However, these rates remain well below targets set based on figures in the late 1990s. The status of Merlin remains of concern within the Peak District – although fledgling success per occupied territory was at a seven-year high, the number of nesting pairs has dropped considerably to just 14 territories, which is the lowest number ever recorded and well below the 2012-19 average of 21. The target remains a distant 37 pairs. The NP reports that the reasons for this "remain unclear".
Content continues after advertisements
As in previous years, Short-eared Owl numbers were impossible to determine accurately, and the overall picture was mixed with good numbers in some areas, but probably poor overall breeding success related to weather. The NP has said it would welcome early reporting of Short-eared Owl sightings to the raptor groups early in the season to help improve future accuracy of figures in future summers.
There were two suspected incidences of raptor persecution during the 2019. A report following examination of a dead Common Buzzard found in the north of the Peak District concluded that 'it appears that the abuse of chloralose, using a bird bait has occurred … and at least one buzzard has been poisoned'. A second incident involved the suspected theft of young from a Peregrine Falcon nest. There was also one unexplained nest desertion by a pair of Peregrines shortly after egg-laying.
Despite much cause for concern, Moorland Associations's Amanda Anderson managed to put plenty of positive spin on the situation. She said in a statement: "The 2019 bird of prey breeding report from moors managed for grouse shooting is very encouraging and is testament to the hard work undertaken by gamekeepers and raptor fieldworkers.
"We are delighted to see a reduction in reported incidents of wildlife crime. This is following on the heels of the new joint declaration by the leading rural organisations expressing a zero-tolerance policy towards bird of prey persecution. A single confirmed incident of raptor persecution is one too many and land managers in the Peak District are working as part of the solution to stamp it out completely."