Around 8 August, Þorsteinn Sigurðsson noticed some unusual 'holes' in birch trees at the family's holiday home south of Lake Apavatn, southern Iceland, and pointed them out to his father Sigurður Elíasson. The mysterious markings were present on a number of trees and neither had ever seen anything like it previously.
Days passed and eventually Sigurður was just too curious about what had possibly made those holes in his trees and his initial thought was that this was perhaps the work of insects. He decided to call a forestry office but all he got told was that the holes weren't made by insects and they suggested he'd call the Icelandic Institute of Natural History – which he did, thankfully!
After speaking with ornithologist Ólafur Karl Nielsen, the mystery had been solved – this had to be the work of a sapsucker. Given the distribution of the four sapsucker species in North America it was concluded that Yellow-bellied Sapsucker would be the only realistic option …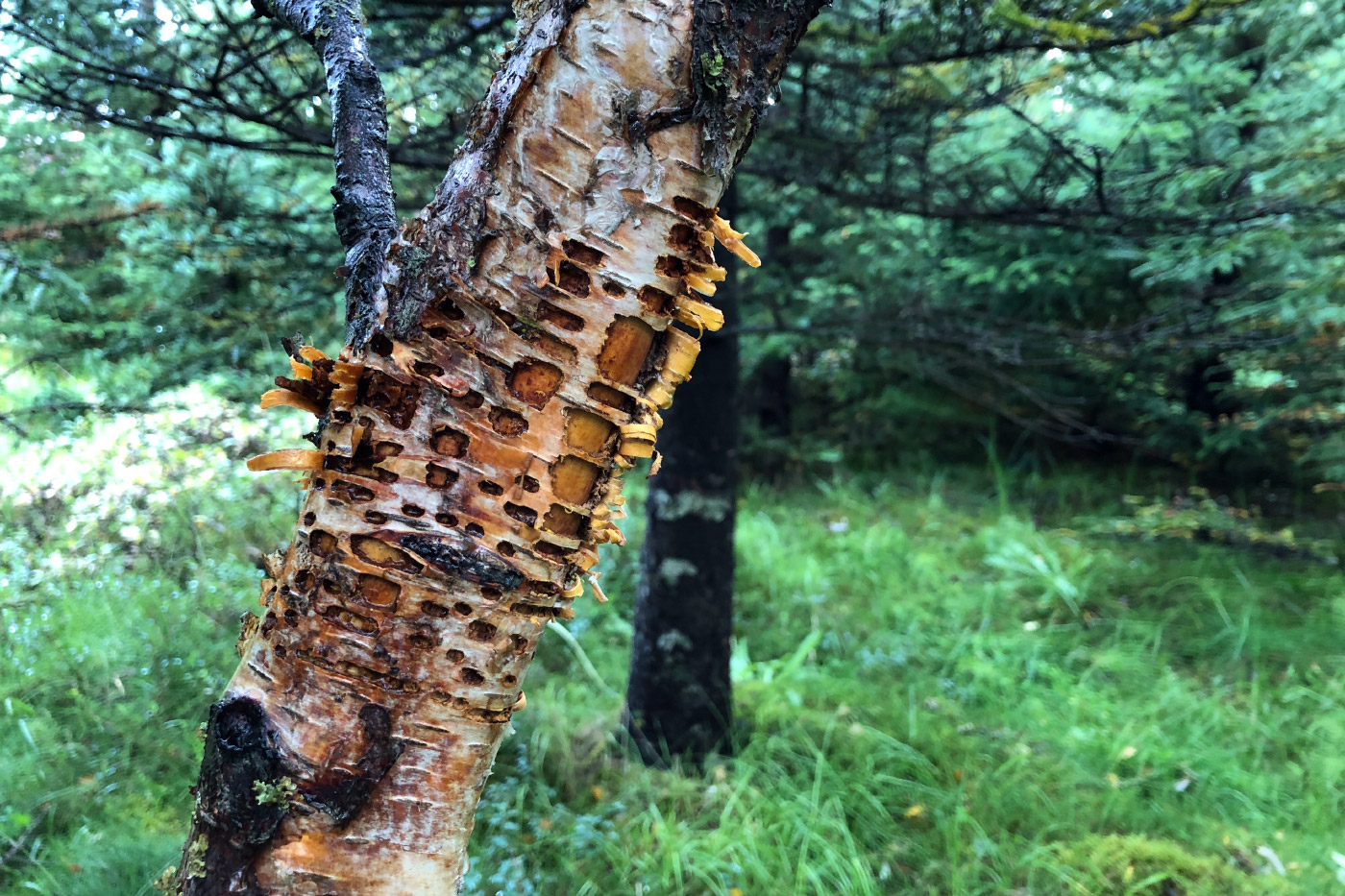 Distinctive 'boreholes' were the first sign of the presence of a sapsucker, but it was weeks before the perpetrator was eventually tracked down and fully identified (Yann Kolbeinsson).
Photographs sent to Ólafur confirmed his suspicion and, after asking Sigurður if it was alright to make the finding public, the news were spread among birders. By that time it was 17 August and within a blink of an eye, much to Sigurður's amazement, the first birders arrived at the holiday home. Sadly, there was no sapsucker in sight and the sap wells appeared to have dried up. Sigurður and his wife also hadn't seen anything out of the ordinary, although they were not watching out for birds in particular. Birders began to think that perhaps the markings were from a previous autumn.
Days passed until, on 25 August, Sigurður and his wife finally saw the sapsucker in their yard and they managed to get a record shot of it as well. Birders rushed again to the site and a small group of six gathered to the garden, but the bird did not show itself again that day. However, they did enjoy being served endless amounts of coffee, cinnamon rolls, Icelandic doughnuts ("kleinur") and freshly made waffles with whipped cream and jam while waiting in despair. The next day was even busier, with at least 16 people visiting the garden – but this time the sapsucker showed well.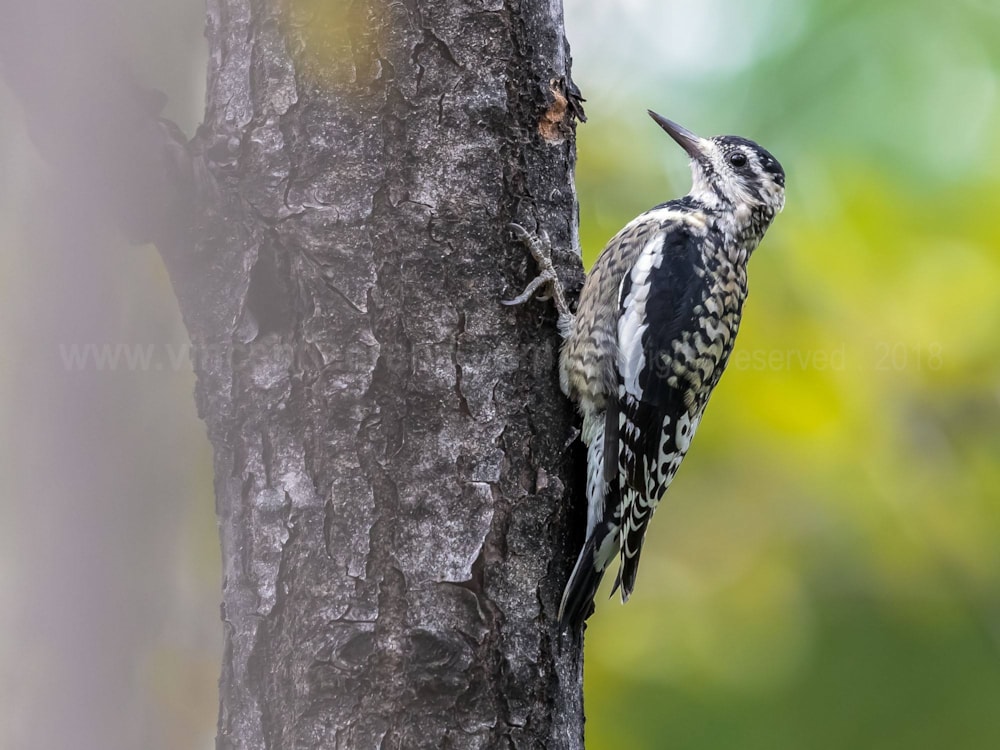 Just the sixth record for the Western Palearctic, the Apavatn Yellow-bellied Sapsucker drew birders to Iceland from across the region (Vincent Legrand).
Content continues after advertisements
It has remained ever since faithful to their garden as well as a neighbouring garden less than 200 m away. Birders have been there almost on a daily basis and the bird has even attracted crowds from the ever-growing Western Palearctic twitching scene, with visitors coming from Belgium, Luxembourg, France, Scotland and England (2) in addition to Belgian and Finnish birders who were already in Iceland and managed to catch up with the bird – talk about good timing!
The sapsucker has been seen in a number of trees, having made an incredible number of sapwells in the two gardens, although it does seem to favour Downy Birch and Dark-leaved Willow. It has also been seen catching insects, including wasps. This constitutes the third record for Iceland and only the sixth for the Western Palearctic. It is a female and is probably in its second-calendar year, although better pictures of the spread-out wings are needed to confirm if it's of that age or older (P Pyle, personal comment). Previous records are as follows: an adult female found dead in Iceland on 5 June 1961; an immature male in Britain from 26 September-6 October 1975 (read an account of that bird here); an immature female in Ireland from 16-19 October 1988; a first-winter male in Iceland from 7-13 October 2007; and a first-winter male on Corvo, Azores, from 11 October-3 November 2008.
When exactly this bird arrived in Iceland is anyone's guess, although it seems likely that it came here in the spring. Iceland did get an unusual number of Nearctic vagrants from early May into June, including a female White-winged Crossbill, Solitary Sandpiper (the first spring record and only the fifth for Iceland), Long-billed Dowitcher (13th for Iceland), Semipalmated Sandpiper (ca 17th for Iceland), a couple of Pectoral Sandpipers, at least two Laughing Gulls, at least five Ring-necked Ducks in the western half of the country and one Lesser Scaup.

The Yellow-bellied Sapsucker favoured Downy Birches and Dark-leaved Willows to feed in, whereas visiting birders were treated to coffee, cinnamon rolls, doughnuts and waffles by the Sigurðsson family (Alex Máni Guðríðarson).
I'd like to thank Sigurður Elíasson and his wife for details about the finding and for being so friendly and welcoming to the numerous birders that have visiting their holiday home! Never would they have thought there was such a crowd interested in birds. Edward S Brinkley, George Armistead and Peter Pyle commented about the sex and age of the sapsucker.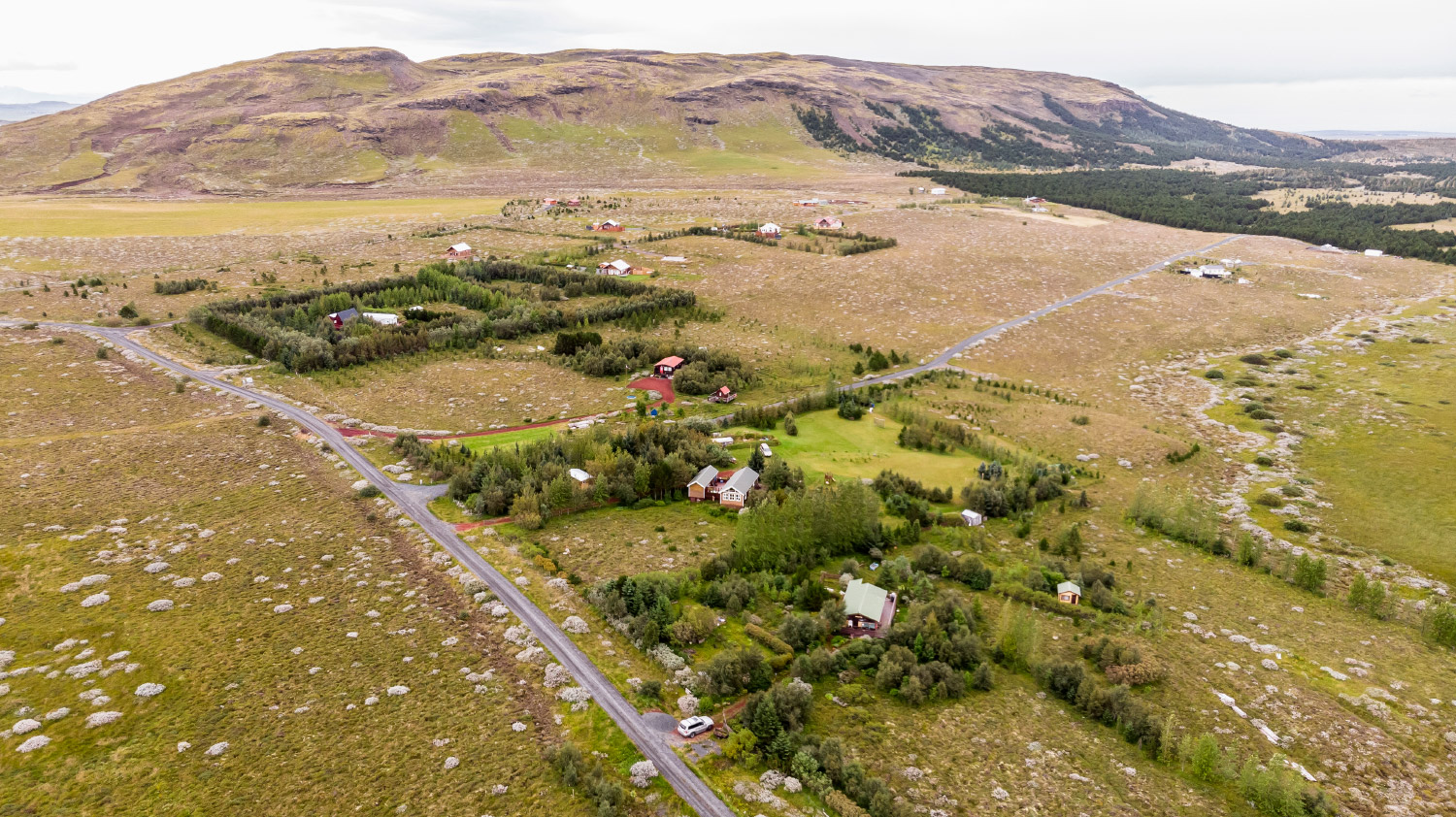 This aerial image shows the small area of gardens favoured by the sapsucker. Having crossed the Atlantic Ocean, a patch of suitable habitat amid Iceland's largely barren landscape would be most appealing to such a bird (Vincent Legrand).