On 13 March 2021, Bruno Soares took photographs of a mystery bird flying over his house on São Jorge, Azores. After having posted a selection on Facebook with the caption "never seen this around here", the bird was quickly identified as a Swallow-tailed Kite Elanoides forficatus – an elegant and distinctive bird of prey species native to the New World.
The bird, having been present for a few days prior to news breaking, was favouring the skies above the village of Urzelina, on the southern side of the island. It represents just the third record for the Azores and fourth from the wider Western Palearctic (WP).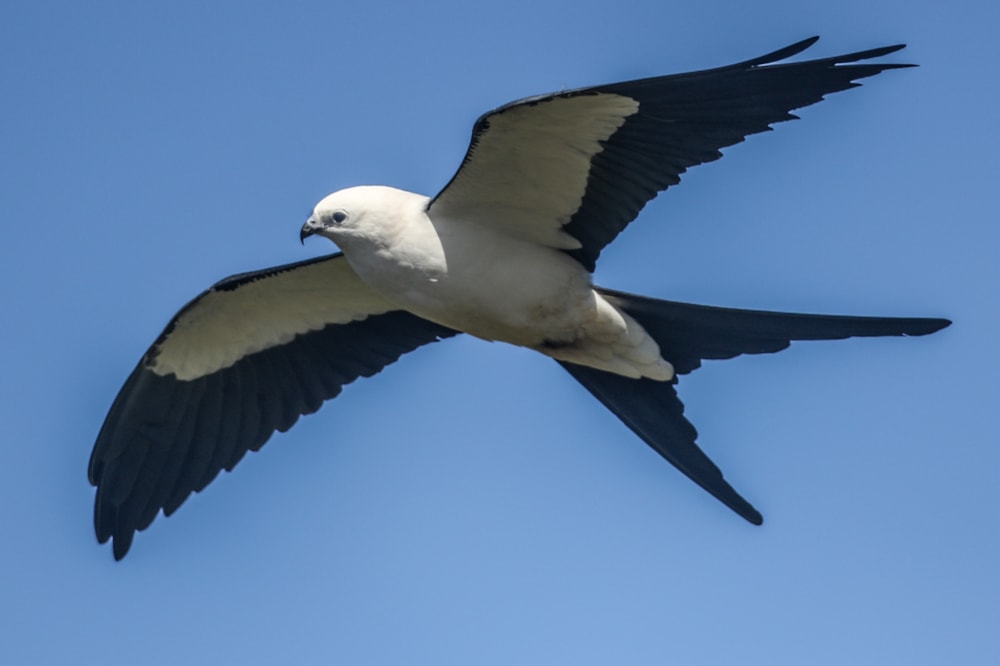 Swallow-tailed Kite, São Jorge, Azores, 15 March 2021 (Ruben Coelho).
The first of the previous WP records – and the only regional sighting away from the Azores – was seen at Costa Calma, Fuerteventura, Canary Islands, from 19-23 March 1993. The initial Azorean occurrence came on 17 March 2005, when a bird was seen in the far west of the archipelago at Lajes, Flores (although this record was not officially accepted). Another was seen for two weeks at Vigia das Feteiras, São Miguel, between 24 August and 7 September 2008, although news didn't break until after the bird had departed.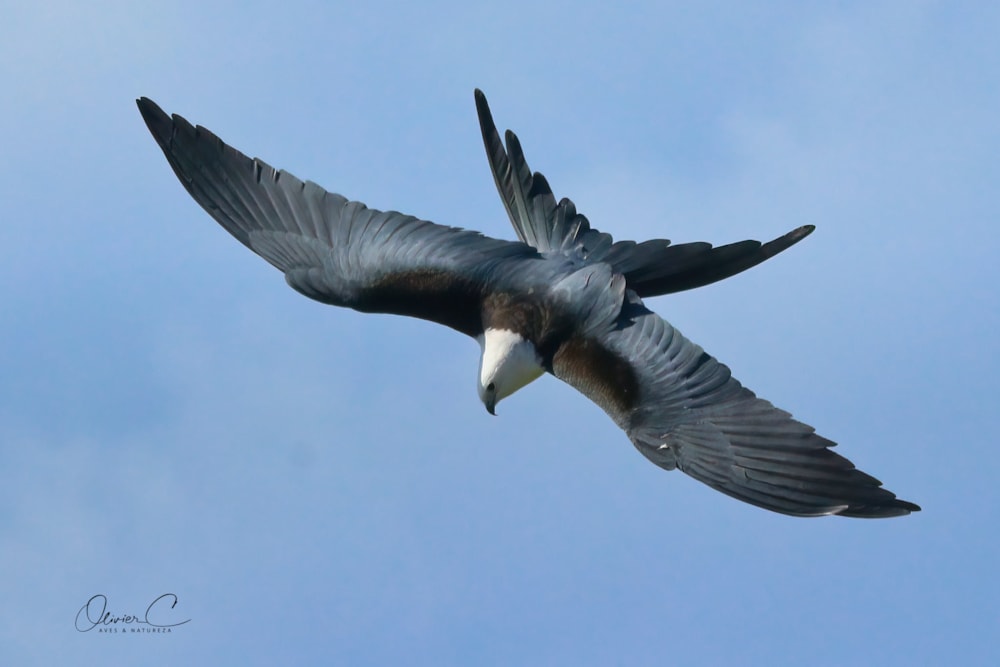 Swallow-tailed Kite, São Jorge, Azores, 15 March 2021 (Olivier Coucelos).
With just a handful of past WP occurrences, none of which had been twitchable, another Swallow-tailed Kite was always going to be a potentially popular bird and news of the São Jorge bird was unsurprisingly met with excitement. Although there are no resident birders on São Jorge, observers were soon on their way from neighbouring islands, confirming its continued presence to at least 18 March. However, ongoing COVID-19 restrictions may hamper any attempts to twitch the bird from further afield unless it lingers for some time.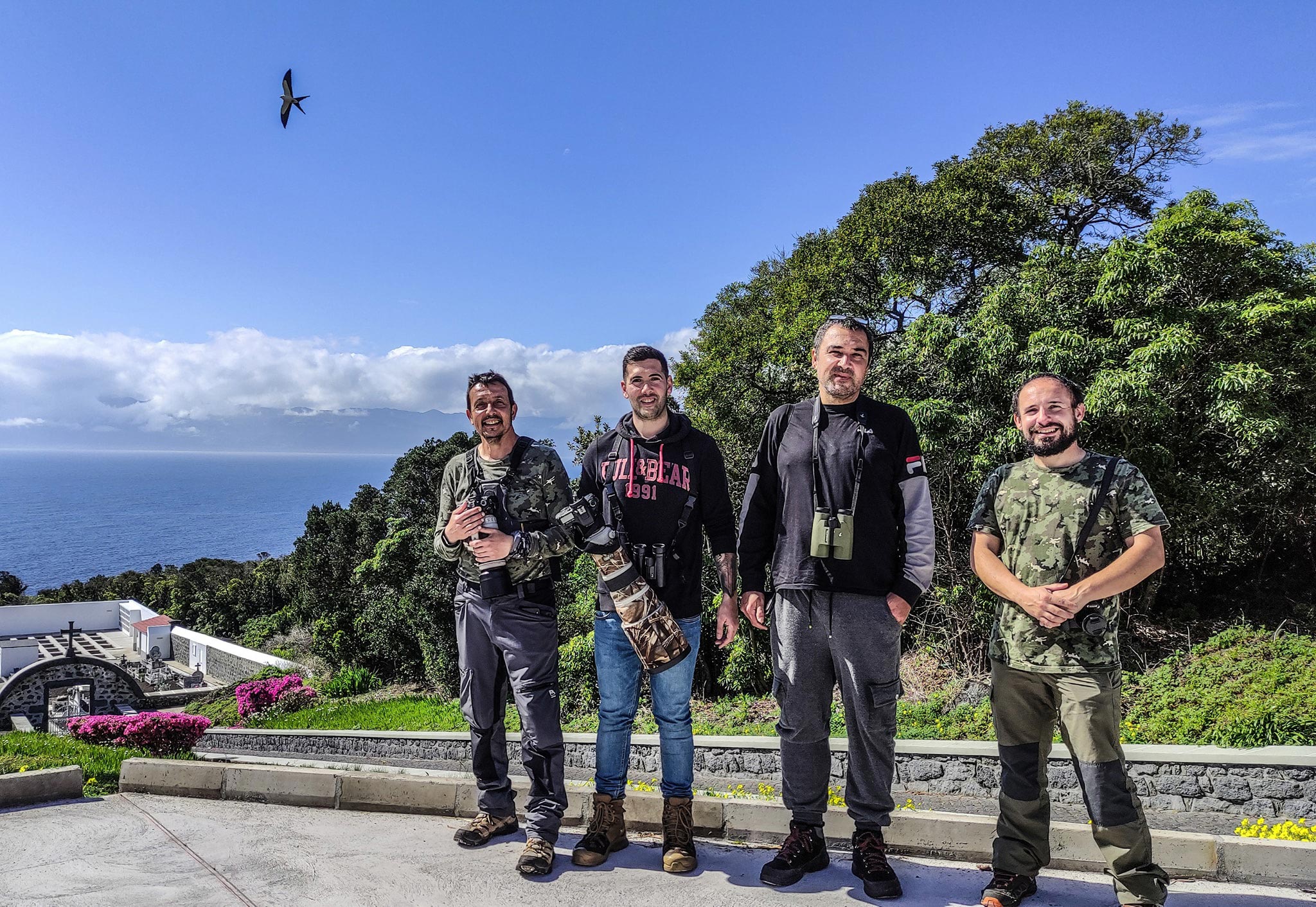 Azores birders Olivier Coucelos, Rúben Coelho, Carlos Pereira and Nuno Gonçalves pose for a selfie of epic proportions as the Swallow-tailed Kite floats past (Ruben Coelho).
Content continues after advertisements
A look at the records shows a clear bias towards birds turning up in March, with three of the four sightings occurring within this month. Swallow-tailed Kite, which is largely a sedentary species of the Neotropics and one of the world's most exotic-looking birds of prey, may at first seem an unlikely vagrant. However, Northern populations, which breed in Central and North America north to the south-eastern US, are highly migratory, wintering in South America. This is evidenced by a ringing recovery of a juvenile, banded as a nestling in Florida, that was shot and killed 6,500 km away in south-eastern Brazil six months later (Mager 1967).
The first birds return to southernmost Florida at the end of February, gradually progressing northwards in March. A significant proportion of records from Bermuda also come in March, with some in April and May and a lesser number throughout the summer. This strongly coincides with the three March sightings in the WP, fitting closely with the observed pattern of spring overshoots in North America. The August record from São Miguel could feasibly have been a bird that arrived in the spring, but it is perhaps unlikely that such a conspicuous bird could go missing on any of the relatively small Azorean islands for months at a time. Autumn departure from US breeding grounds commences at the end of July and start of August, so this individual fits closely with it being a true autumn vagrant – and presumably further records in this month could follow, even if early spring appears the optimal time.
References
Mager, W. (1967). Nestling Swallow-tailed Kite banded on Key Largo, recovered in Brazil. Florida Naturalist 40:13-14.