A large number of Dunlin and Redshank are being colour-marked on the Stour-Orwell this winter. This exciting new study will help to determine just how many birds use this important area for resting and feeding, and help to protect other sites that are used by waterbirds. It will also help us to work out how well they survive from year to year. All visitors to estuaries this winter can provide an invaluable contribution to this work.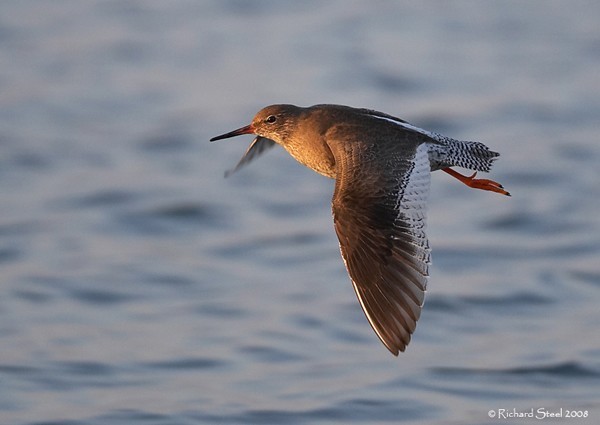 Common Redshank, Hoylake, Cheshire (Photo: Richard Steel)
The study, launched in partnership with the British Trust for Ornithology, Suffolk Wildlife Trust, Newton & Wright Ringing Group and Natural England, aims to increase significantly our understanding of just how important estuaries like the Stour-Orwell are for wintering waterbirds. Over the winter a large number of Dunlin and Redshank are being fitted with individual combinations of brightly coloured rings, allowing each bird to be individually recognized. We are trying to encourage visitors to submit sightings of colour-marked birds. To find out more or submit a sighting, see the BTO's Stour-Orwell webpage.