The last few weeks have seen Grey Squirrels pile into gardens. With reports of patchy seed and nut crops in the countryside this autumn, these dextrous and divisive garden guests are turning to bird feeders.
Keep an eye on your bird food — squirrels are coming! Householders who record garden wildlife through the year-round British Trust for Ornithology (BTO) Garden BirdWatch survey have revealed a big influx of Grey Squirrels over recent weeks. Garden use is currently up by a third compared with the same period in 2009–2011.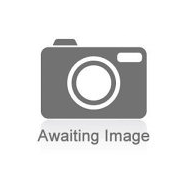 Grey Squirrel, orangeacid
Seed and nut availability appears to be patchy in the countryside this autumn, leaving wildlife in search of alternative food. For Grey Squirrels, as well as for birds, garden bird feeders provide a nutritious fix. While some householders welcome squirrels into their gardens, others consider them to be pests that chomp through expensive bird food and feeders. BTO research shows that many bird species, such as Jay, Coal Tit and Nuthatch, turn to gardens in greater numbers when seeds, such as beechmast, are scarce during autumn and winter. It is, therefore, possible that there will be increased competition at garden feeders over the coming months, not only between birds but also between birds and Grey Squirrels.
Dr Tim Harrison of BTO Garden BirdWatch commented: "Expect some fireworks at garden feeders this autumn and winter. Large numbers of birds are already gathering, with species such as Chaffinch and Starling being joined by their Continental cousins. Even the colourful Brambling has been spotted at garden feeding stations, which is remarkably early in the year for this seed-eating winter visitor. With many more Grey Squirrels than normal also on the scene, competition may be intense. Unlike many other small mammals, Grey Squirrels do not hibernate and so they will be looking for food throughout the winter. To help ensure that garden birds get enough to eat, householders should keep their feeders topped up, provide a range of foraging options and consider using squirrel deterrents."
BTO's top tips if you wish to deter squirrels from bird feeders:
Guard — use metal cages through which small birds can pass to access bird food but adult squirrels and larger birds are excluded.
Gravity — spring-loaded bird feeders use a squirrel's own body weight to close up the feeding ports when it comes to eat.
Baffle — domes attached to feeder poles/strings can be effective. Vaseline on smooth feeder poles might also help to give squirrels the slip.
Distract — create a separate feeding area for squirrels away from your bird feeders where they can easily get food.
Spice things up — chilli powder dusted onto bird food will help turn up the heat on your furry guests, without bothering your birds.
Help chart the fortunes of birds, squirrels and other garden wildlife through the BTO Garden BirdWatch project. For a free enquiry pack, email gbw@bto.org or telephone 01842–750050.