No-one needs to be told that the Somerset Levels are good for herons, and it's no secret that the Avalon Marshes are the hot-spot within that wider area. For me, 'the Marshes' loosely comprise Westhay – closest to my home – Catcott, and the birding behemoths that are Shapwick Heath and Ham Wall, plus several points in between. All fall under the serene gaze of Glastonbury Tor and are hot-spots because access and the habitat are fantastic, thus allowing keen Somerset birders to extract every ounce of interest that they can. I count Greylake, too, as it's a lovely wetland reserve and only down the road.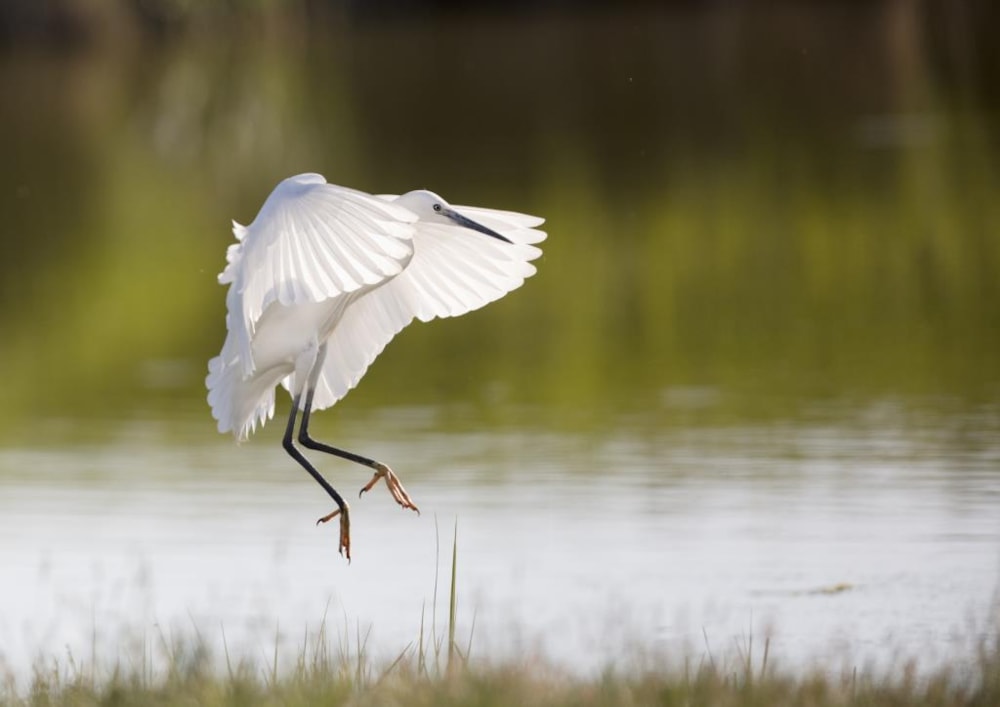 Little Egret (Henry Szwinto).
Way back in June 2008, I randomly met someone at Shapwick who told me that if I wanted to see a Eurasian Bittern, all I had to do was hang around at a certain spot on Ham Wall for half an hour and one would fly past. He was right. I was unaware that the RSPB, Natural England and the Wildlife Trust were attempting to bring back the species to Somerset. Their management strategies were extraordinarily successful and, over the next few years, bitterns became quite easy to see, particularly in the spring when setting up territories and making courtship flights, but also in midsummer when frequent feeding flights to service growing young were needed. There are times when they are still a devil to see, however; one of these periods I suspect being just after the eggs are laid. This means that seeing Eurasian Bittern on any particular day is never completely trivial ...
The next landmark in this story came precisely one year later, in June 2009, when a male Little Bittern reported from Ham Wall had birders scurrying down there to take a look. It was a great event, thoroughly enjoyed by many, but I don't think anyone suspected quite what it meant. That pioneering individual proved to be a forerunner to a breeding population and sightings became regular over the next few summers. Numbers undoubtedly remain very small but in some years, a male will become predictable at a single location. It can then be heard barking, perhaps on a warm, still evening and, if enough time is invested, seen skimming the reed tops in a fast and brief flight. Just occasionally, he will move to the top of the reeds and give wonderful perched views to the admiring audience.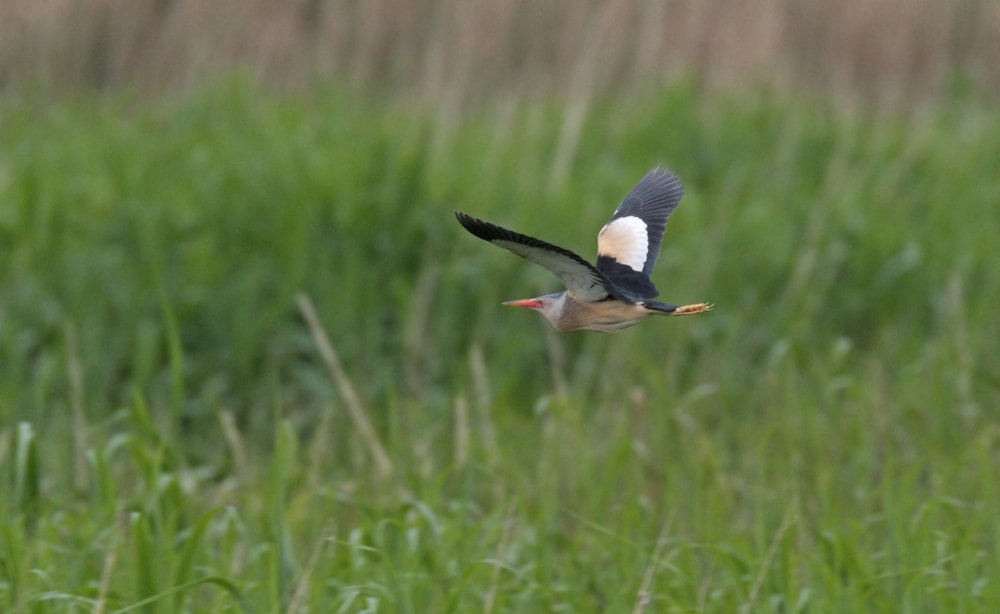 Little Bittern has been regular in summer since 2009, although is easier to see in some years than others (Allan Chard).
Fast-forward to March 2010, when I saw my first Avalon Marshes Great Egret. These stately birds also became firmly established and, over the years, easier and easier to see to the point where now they are arguably the most conspicuous heron species. It is certainly one of the most fascinating when breeding adults acquire their deep red legs, lime green lores and jet black bills. Grey Herons are also very obvious of course, flying past, stalking on lagoons or in channels, and nesting here and there at the edges of reedbeds. Small numbers of Little Egrets are always around these days, perhaps the most elegant of the set, and tend to be seen quietly fishing at the margins of reedy pools.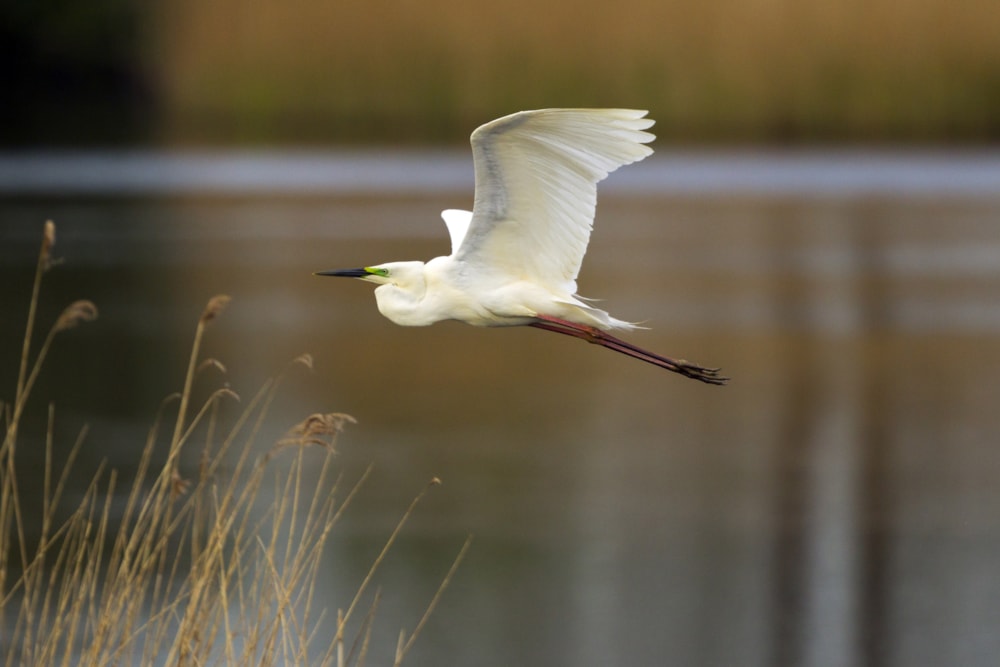 Great Egrets, like this breeding-plumaged bird, are often the most conspicuous heron species on a visit to the Avalon Marshes (James Gray).
In June 2014, my notes first record an excited comment about how many herons could be seen or heard in a short period of time on the Marshes: six species in two days on Shapwick and Ham Wall. On this occasion, I'd been lucky enough to find a Black-crowned Night Heron and hear a Little Bittern. Add in all the other regulars and you total six. This was genuinely unusual, I am sure. Certain localities, like the Isles of Scilly and various reserves in Kent or East Anglia, have a long history of rare heron records, but they do not have the base layer of rare breeders that the Avalon Marshes could boast in 2014. Eurasian Spoonbill and Glossy Ibis need consideration at this point but, for me, the real herons have bills that are simply straight and true.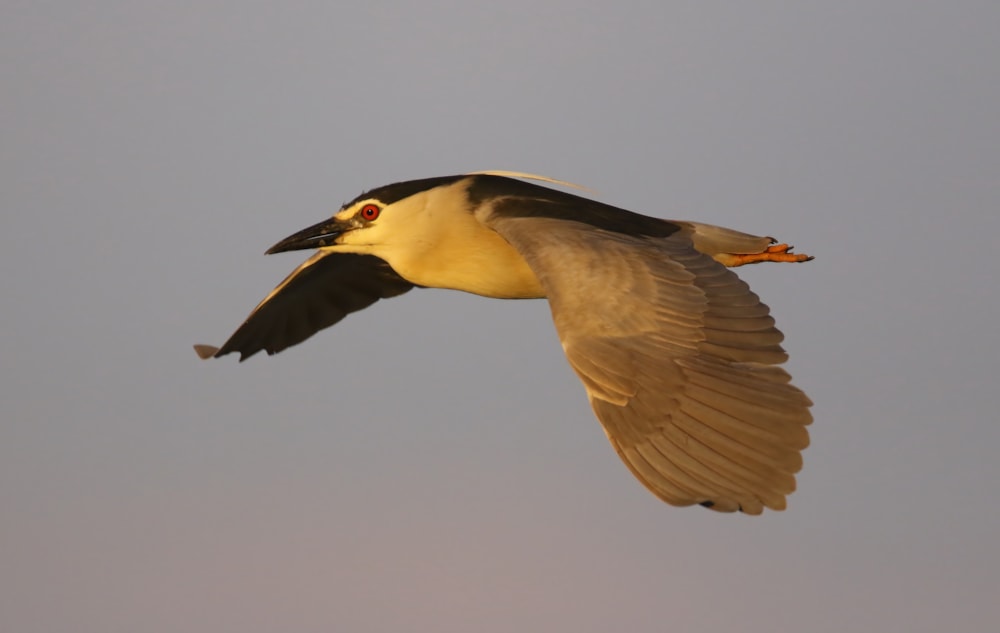 Black-crowned Night Heron has been recorded on numerous occasions in recent summers (Lee Fuller).
Seeing six in a day became something of a target and I've managed it just a few times now. However, the goal posts moved when Western Cattle Egrets were added to the mix and became a very welcome feature of our lazy Somerset summers. Their annual occurrence had been quite erratic but, since 2017, it's not been hard to find some of these dapper little punks during the breeding season. This meant that with some effort and a bit of luck, seeing three species of egret, two species of bittern and a heron was eminently achievable. You then only have to add in one of the rare visitors – a Black-crowned Night, Purple or Squacco Heron perhaps, or even something American – and suddenly a 'seven-heron slam' is on. Getting these particular planets to align is still genuinely hard, though.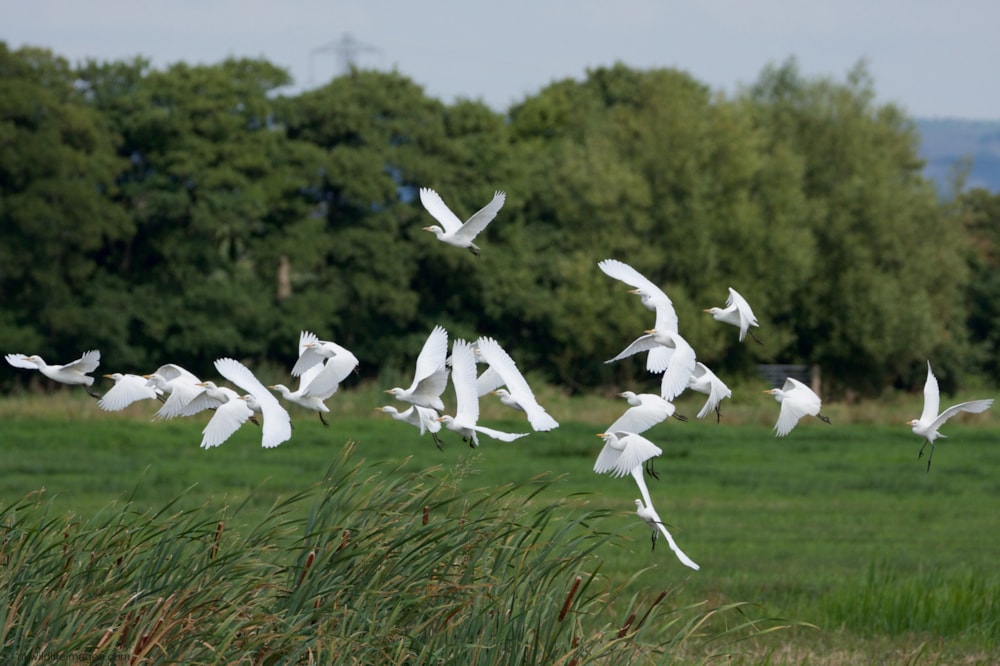 Western Cattle Egrets can now be seen in large numbers across the Somerset Levels. These were at Catcott Lows NR (Andrew Kirby).
Content continues after advertisements
In early summer 2020, while tentatively moving back out onto the Marshes after the hard pandemic lockdown, and with bird news eerily but understandably at an all-time low, I made a big step towards achieving this whimsical goal. Somewhat ironically, it barely involved Little Bittern ...
Just after 9 pm one evening, I saw a first-summer Black-crowned Night Heron fly close over a popular viewing spot. A young Purple Heron had occasionally been reported in the preceding week or two but, as is usual with that species, where and when it would show up next seemed nothing more than chance. In fact, it's worth saying that twitching rare herons on the Marshes is often hopeless. They rarely stay in one place, spend most of their time out of sight and the area is vast. The exception of course is Little Bittern, and the RSPB even set up an official viewpoint in 2013 when a territory was adopted close to the most-trodden footpath at Ham Wall. I knew of no Little Bittern stakeout in 2020, but there had been rumours of recent sightings. Anyway, it was all quite intriguing.
The next day continued a run of beautiful weather. After working from home, I headed back onto the Marshes. Views of a Western Cattle Egret were quickly secured at one of their usual spots [heron number 1]. A Little Egret was also present and both species were striking in their summer-plumaged perfection on a lush grazing marsh with verdant sedges and tranquil pools [2]. I then headed towards the previous day's night heron spot. I was in touch with Cliff Smith, who had become similarly obsessed with heron bagging, and while I was distracted by a sombre female Adder basking on a quiet path, he rang to say he was watching the Purple Heron. After a five-minute run, so was I [3]. It was an ochrous and rather scraggy thing but showed beautifully, perched up on a ditch-side fence, and we saw it twice more during the evening when it performed lovely, long fly-bys.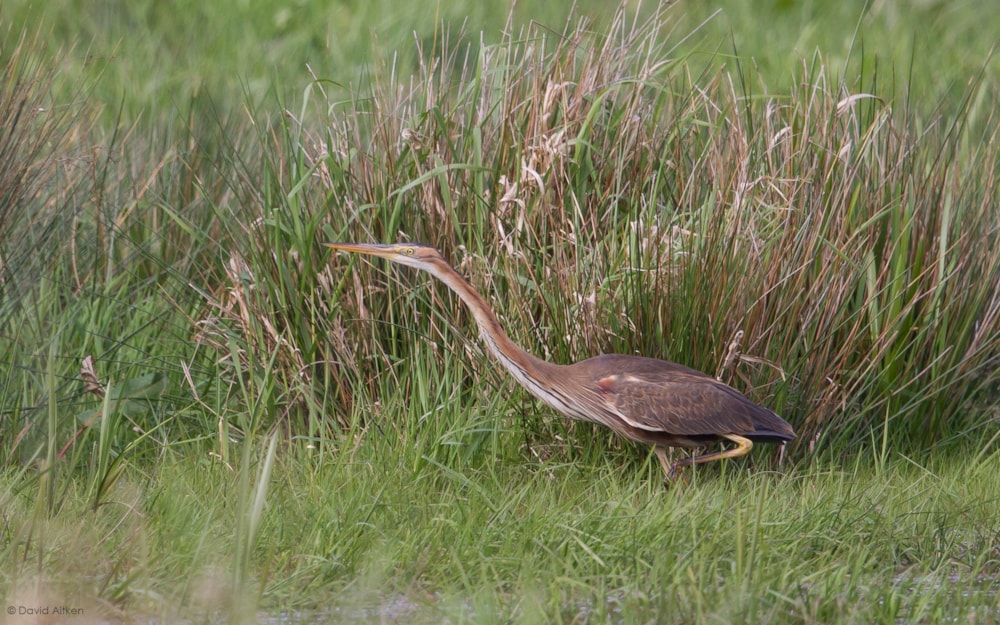 Purple Heron is becoming more and more regular on the Avalon Marshes (David Aitken).
It was 6.15 pm and I already had some quality under my belt. What could I add in the next few hours? Cliff had also seen the night heron the evening before and our best bet seemed simply to use the same watchpoint and hope for it (or either bittern species) to fly past.
Several Great Egrets [4] and Grey Herons [5] were easily seen, but bitterns were proving hard. I missed one seen briefly by Cliff, but two more Western Cattle Egrets flying past were an unexpected bonus.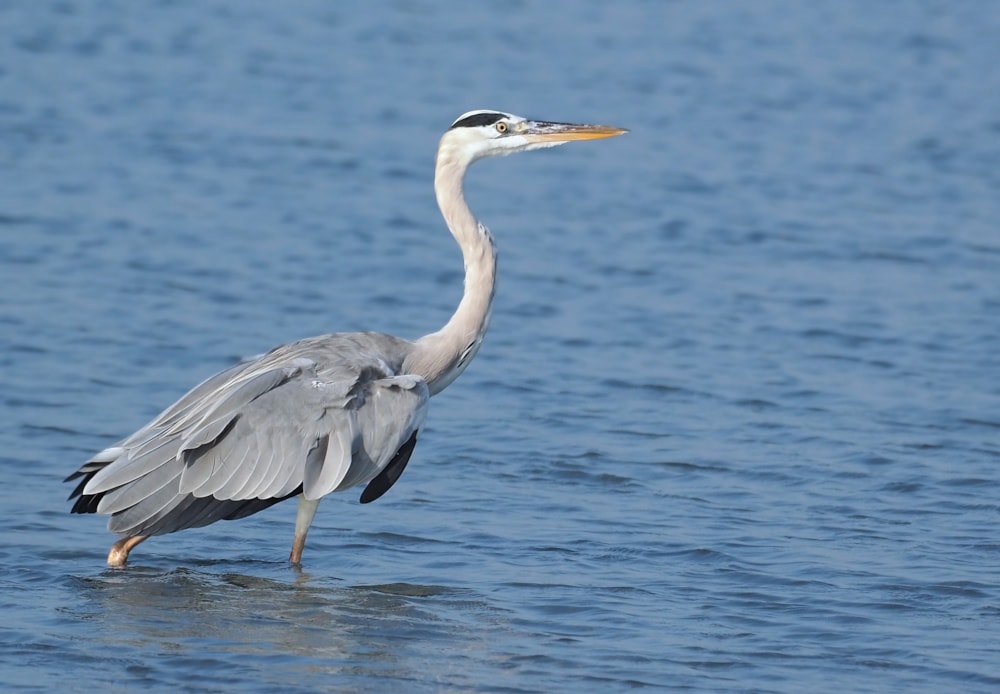 Grey Herons are evident year-round on the Somerset Levels (Duha Alhashimi).
The evening wore on. Gadwall quietly dabbled, Marsh Frogs croaked in the distance and Reed Warblers jagged and jeered. The Purple Heron made its final appearance, disappearing off to the east while the last Western Marsh Harrier of the day drifted over. A Barn Owl emerged, hunting close to a woodland edge and seemingly in a world of its own. At 8.20 pm, and panicking ever so slightly about my targets, I carefully positioned myself with views over three different reedbeds. Ten minutes later, a straw-coloured bag of feathers hauled itself out of the bright green phragmites, flew just a few metres and dropped back in. Phew, Eurasian Bittern at last [6].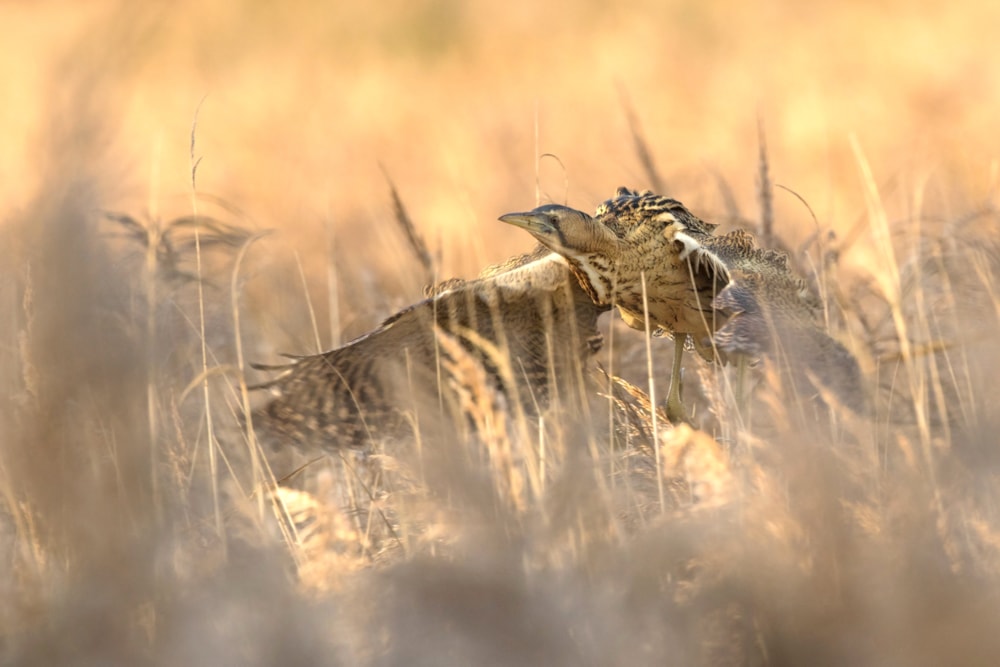 Eurasian Bittern, Far Ings NR, Lincolnshire (Paul Coombes).
And that was it. No night heron flew past that evening. Reviewing what we had, though, in less than 24 hours, seven heron species had graced the stage: Black-crowned Night, Purple and Grey Herons, Little, Great and Western Cattle Egrets, and Eurasian Bittern. Six species in three hours was also a great result.
I would love to go back in time and see what the Avalon Marshes were like before they were drained by man. I imagine the area would have been astonishing for wildlife. Although we must recognise the influence of climate change, I would like to think marshland species are also colonising because of excellent habitat management, which must be applauded. Seven herons in a calendar day remains the target for now, and someone in Somerset will do it sooner or later. We will have to see if eight or even nine species becomes a possibility in the coming years. Other counties are rapidly catching up on the three breeding egrets, and perhaps another birder has already made the seven-heron slam here or elsewhere?