I'm going to recommend another truly amazing place to visit in the northwest of England and (excepting the £1.00 car park fee) entry is free. I was recommended this reserve by a fellow birder who could not stop ranting about how well run and laid out the area was, and boy was she right!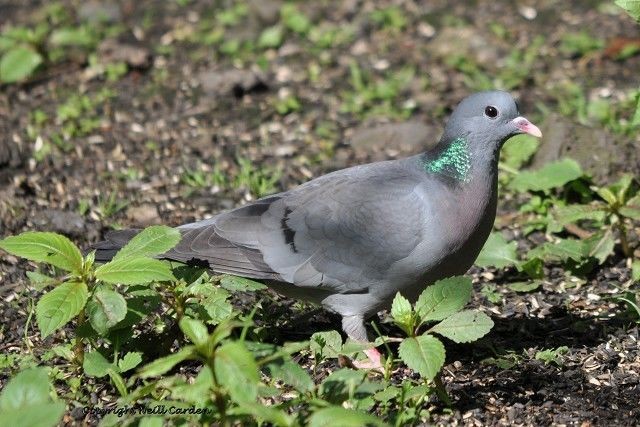 Stock Dove, Pennington Flash CP, Greater Manchester (Photo: Neill Carden)
From the minute you park, the views across the 70-hectare lake are spectacular. The lake forms the centre of the 200-hectare country park and there are seven hides which are all wheelchair-friendly, as are the paths to them. This is one of Wigan's premier birdwatching sites and over 230 different species have been recorded at the site, including Nightingale, Spoonbill, Marsh Harrier, the famous Black-faced Bunting and a good variety of seabirds. There is also plenty of other wildlife including butterflies, dragonflies, damselflies, foxes and hares.
The Bunting Hide is fantastic and the feeders have been arranged in such a way that trees and bushes have been left to create a very natural and inviting habitat.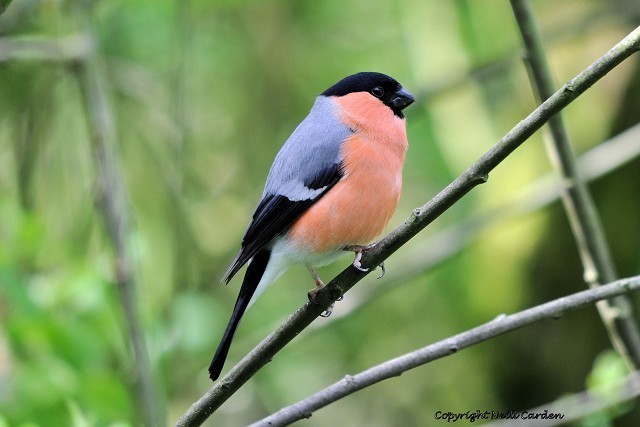 Bullfinch, Pennington Flash CP, Greater Manchester (Photo: Neill Carden)
The last time I dropped in, Johnny Carr, another birder, accompanied me. He had travelled up from Sussex and was in awe at the number of Bullfinches in one spot. A sighting of one in Sussex is a special occasion, but over 20 pairs all within 15 feet with an ideal photographic background made a spectacular day for a southern visitor. So much so that he returned two weeks later.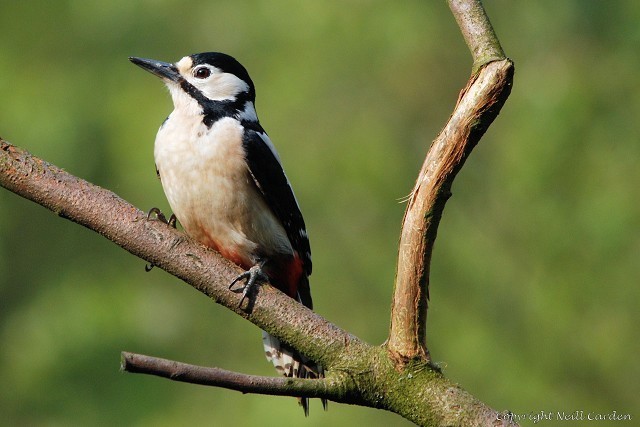 Great Spotted Woodpecker, Pennington Flash CP, Greater Manchester (Photo: Neill Carden)
If you do make the effort to visit this fantastic site, take your time to walk all the way around. Walk up to the Manchester Ship Canal and watch some of the canal barges coming through the locks; this is easily accessed by following the main walkway until you come to some steps that look like they lead to nowhere. Also take the time to look in the reed beds that run either side of some of the pathways: you will be surprised at what is flitting in and out. Kingfishers are very often heard and can be spotted in the distance, and a Black-necked Grebe in summer plumage was also present for a short time this year.
This is a ideal family hotspot with good park and play areas for children set away from the bird hides.
Address:
Off St Helens Road, Leigh
Greater Manchester, WN7 3PA
Tel. 01942 605253
Grid Reference: SJ6499
How to get there
By car: the Park lies close to the A580 East Lancashire Road and is well signposted from it
By bus: From Leigh Bus Station take the 600 to the outskirts of the Park and get off at the Robin Hood pub. For details call 01942 883501
On foot: the Park is only a short walk away from Leigh town centre. There is a footpath entrance into the east side of the Park from St Helens Road, which will take you along the old Pennington Railway line.
Useful web links
BirdGuides site page (Bird News Extra subscribers only)
Manchester Birding
Wigan Borough Council