On many occasions I have driven through France on my way to southern Spain. It's a journey that thousands of people do every year and those who have will know that it can be a long, hard drive. But for a birdwatcher it can be an amazing journey, as there are lots of raptors that can be viewed along the roadside as well as many rivers and lakes where you can stop to rest and take in some of the fantastic French scenery.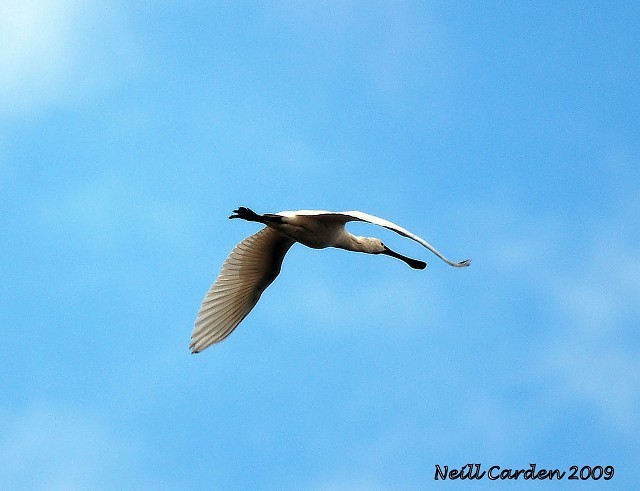 Spoonbill, France (Photo: Neill Carden)
One of the most spectacular places that I stop at is Teich bird reserve in the Arcachon basin. 50 kilometres south of Bordeaux on the E70 you will see a sign saying Parc Ornithologique; take the A660 junction to La Teich and just follow the signs.
Teich bird reserve is a 120-hectares site that was opened in 1972, created from land that was reclaimed from the sea in the 18th century and originally used for fish farming (an occupation that fell from grace in the 1960s). This is a reserve that boasts 20 hides and 4 viewing points as well as a lecture hall, a well-run visitor centre and a cafe. Over 250 species of bird have been with at least 80 resident and breeding.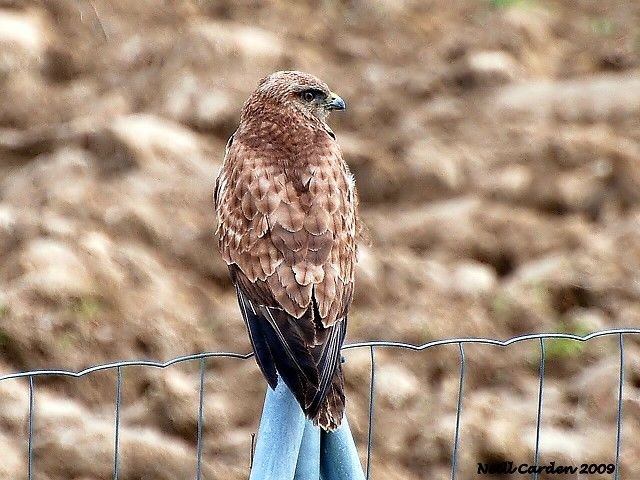 Common Buzzard, France (Photo: Neill Carden)
Content continues after advertisements
As you enter the reserve you will see Storks in their nest and juggling for positions on the perching poles. There are Marsh Harriers constantly flushing out waterbirds from the reedbeds, Buzzards perched on posts and Black Kites and Spoonbills flying overhead; as you walk along the pathways between the hides, Bluethroats, Long-tailed Tits and pipits are regularly seen. On the lakes there is a very large variety of waders, ducks, Kingfishers and seabirds.
The Reserve is open 365 days of the year and the adult entrance fee of €7 is a real bargain. Entrance times vary throughout the year so please check for the time of year that you are going. You really need to spend two days here as there is so much going on. It's almost impossible to get round in one day and appreciate the wide range of wildlife. This reserve is based on a river system, and to the right of the car park is a marina and an area where you can park up overnight with a caravan. There are also plenty of reasonably priced hotels and other caravan parks around the area.
Address:
Parc Ornithologique du Teich BP 11
33470 Le Teich
Tel. +33 5 56 22 80 93
How to get there
By car: The reserve is about 30 miles from Bordeaux. Take the N250 or the A66 motorway, towards Bayonne, then take the exit "Arcachon" then the exit "Le Teich"
By train: Teich railway station is a 15-minute walk from the reserve.
Neill's new website www.stealthwildlife.co.uk is now open. Many of the products are made in the UK, supporting cottage industry.