Just off the A56 Warrington to Runcorn road and running alongside the Manchester Ship Canal is a little village called Moore. In 1991, on the outskirts of the village, a 200-acre nature reserve was created between the Ship Canal and the River Mersey. Moore Nature Reserve was at one time farmland and later a sand quarry.
There are five lakes on the site, and eight birdwatching hides all linked together by a series of paths. These can be a little confusing as there is no reserve information centre on site, so I strongly recommend that you download a reserve map.
The reserve is open to the public 365 days of the year and there are no entrance fees or group to join. The site is managed by a group of wardens for the company called Waste Recycling Group who seem to work very closely with local and national government bodies; they even have a link to Greenpeace on their website!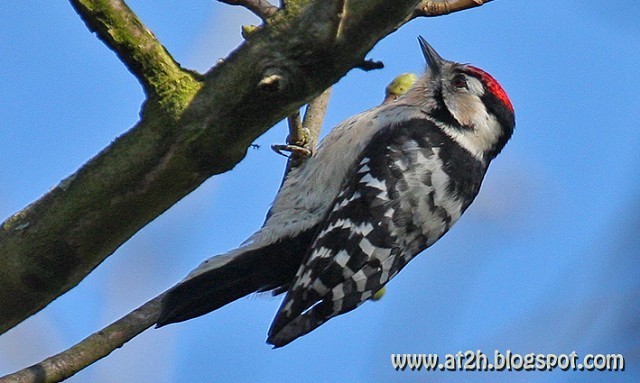 Lesser Spotted Woodpecker, Moore NR, Cheshire (Photo: Jason Atkinson)
When I visited this reserve I unfortunately did not download a site map and had to ask for direction as I walked round; luckily there were lots of people on the reserve due to the recent sightings of a pair of Lesser Spotted Woodpeckers. I had, however, also recently spoken to a lot of local birdwatchers that I had met at various other reserves; all had recommended this place and had told me that there was still one pair of Bitterns showing in the eastern reedbeds.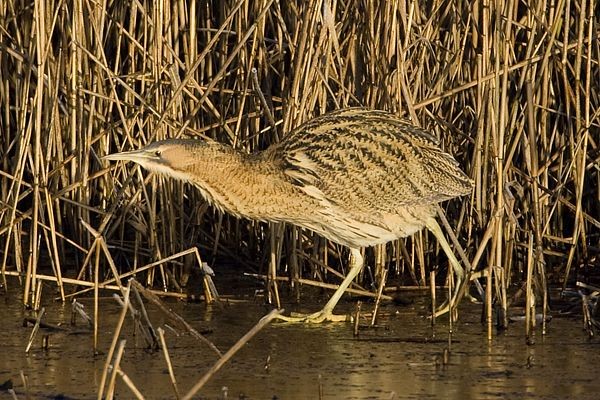 Bittern, Moore NR, Cheshire (Photo: Steve Oakes, AEBS Limited)
I entered the reserve from the Moore Lane entrance and followed the track down towards the feeding station area. Halfway down this track is a hide overlooking Lapwing Lake. I must say that the early-morning view across the lake was really spectacular as the mist was rising of the water and slowly wildlife was appearing.
Arriving at the feeding station area was a little disappointing as there were plenty of feeders but no feed, and it looked like there had been no feed for a while.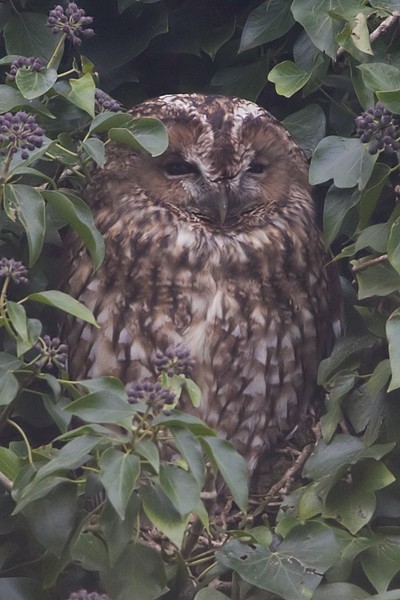 Tawny Owl, Moore NR, Cheshire (Photo: Steve Oakes, AEBS Limited)
I set off following a path to an area where I had been told a resident Tawny Owl nested and was often seen perched amongst the ivy creeping up two old oak trees. Finding the trees was the easy part; spotting the owl was the hard bit, especially as one regular visitor who passed by told me that he had not seen it for about three weeks.
Following the pathways led me to another hide overlooking a lake called Birchwood Pool. I spent a little time here and was lucky enough to photograph a Little Grebe close up in the margins until some Canada Geese decided they wanted in on the act and scared it away.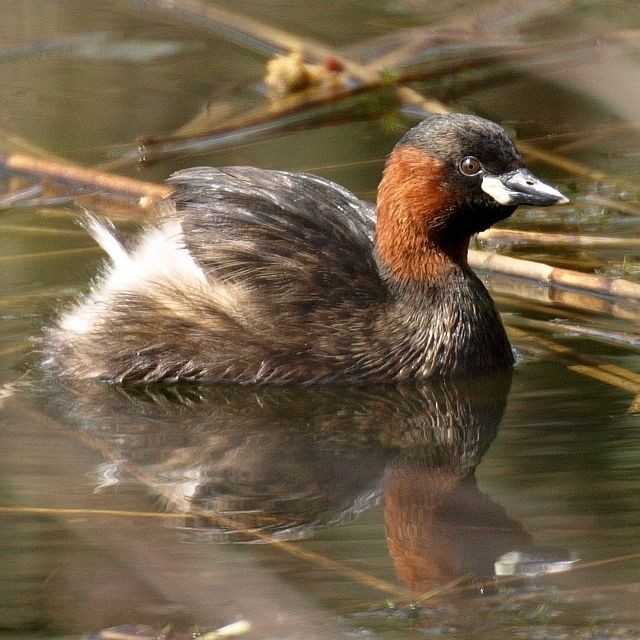 Little Grebe, Moore NR, Cheshire (Photo: Terry Gunby)
I then made my way to the Pump House Pool and here watched a Great Crested Grebe catch fish in the shallows. From this hide I could see a pair of Oystercatchers on the other side of the lake flicking through the mud at the water's edge.
Finally I arrived at the eastern reedbeds and must say that the hide here is spectacular and had been well thought out, giving you views out of both sides of the lake. Unfortunately the Bitterns (like the owl) didn't perform. The Bitterns are resident here over the winter period which is fantastic; I did meet some nice people who gave me a list of other places to visit in the northwest of England.
Personally I think this could be a fantastic reserve and well worth a visit but it does need a little more thinking about on the side of the management. A new free car park has just been completed.
Location
Moore Nature Reserve
Arpley Landfill Site
Forrest Way
Sankey Bridges
Warrington, WA4 6YZ
Tel: 01925 444689, Fax: 01925 658574
Grid reference: SJ5785
Content continues after advertisements
Access
Open all day, 365 days a year
Useful links
BirdGuides site page (Bird News Extra subscribers only)
www.wrg.co.uk/moorenaturereserve
www.kingsley.walkers.btinternet.co.uk/pages/moore.html
BBC News "in pictures"