A belatedly reported American Bittern headlines this week's review, with one present for three days at Fiskerton Fen, Lincolnshire, from 29 November; a county first, no less. A possible Cape Gannet past Wheelers Bay, Isle of Wight, on 13th was the week's seabird highlight, although looks destined to remain unconfirmed. Despite a plethora of British and Irish claims, there is just a single accepted record from the entire Western Palearctic: photographed off Flores, Azores, in April 2016.
On the west side of the Irish Sea three other Nearctic vagrants look set in place for the foreseeable. The juvenile Double-crested Cormorant continued at Carrig Island in Co Kerry, Castletown Bearhaven, Co Cork, held onto its Belted Kingfisher and the drake Bufflehead remained at Quoile Pondage, Co Down.

Double-crested Cormorant, Ballylongford, Kerry (Sean Cronin).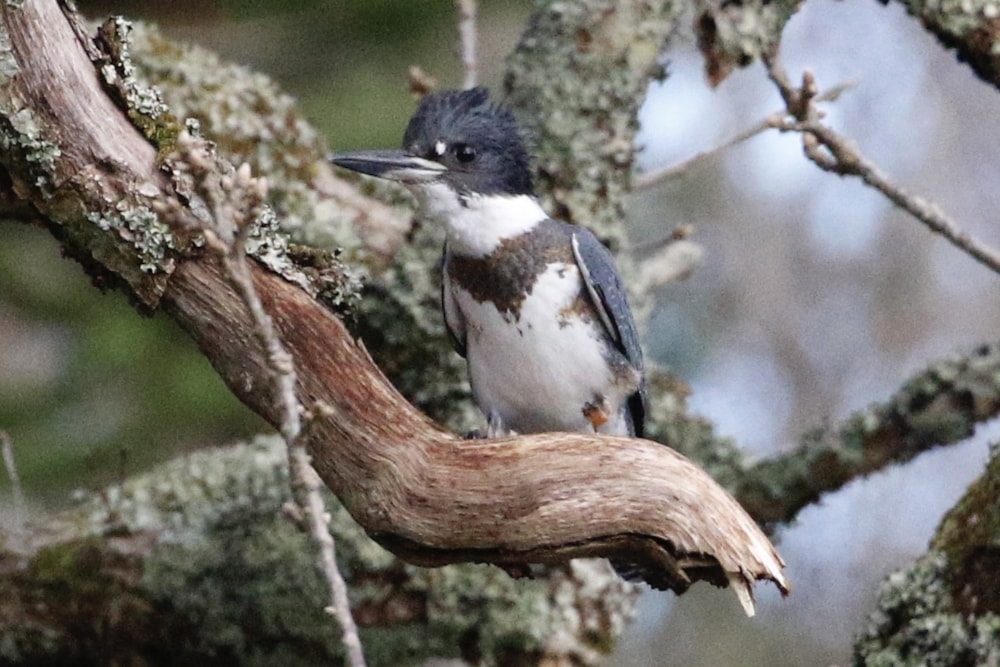 Belted Kingfisher, Castletown Bearhaven, Cork (John Lynch).
In Cornwall, the first-winter Sociable Lapwing briefly reappeared in the usual field at Crows-an-Wra on 10th, although there was no sign thereafter. The Kentish Plover continued to be sporadically reported from Stert Island off Burnham-on-Sea, Somerset & Bristol, throughout the week.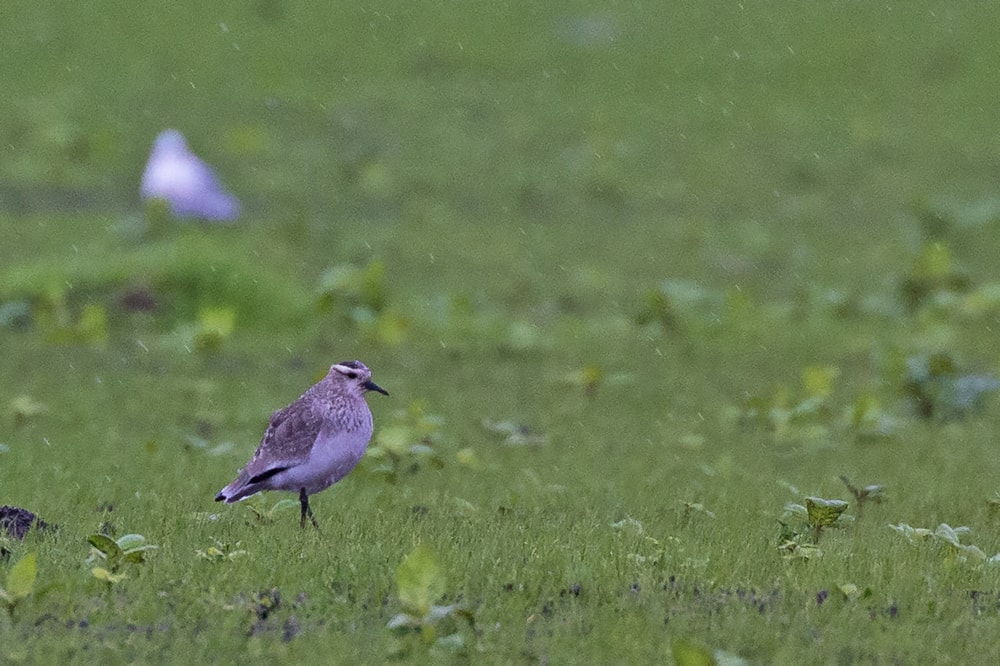 Sociable Lapwing, Crows-an-Wra, Cornwall (Sam Viles).
The young Hudsonian Godwit looks set to stick it out on the Eden Estuary for the foreseeable, and was reported on and off at Guardbridge, Fife. In North Yorkshire, the Long-billed Dowitcher remained settled at Scorton, with Cumbria's adult reported again from Campfield Marsh RSPB on 15th.
Hudsonian Godwit, Eden Estuary, Fife (Simon Pinder).

Hudsonian Godwit (centre), Eden Estuary, Fife (Mark Wilkinson).
Steart WWT's Eastern Yellow Wagtail proved a reliable customer throughout the week, alongside a possible Red-throated Pipit on 11th. In Suffolk, Carlton Marshes held onto its male Alaskan Yellow Wagtail. The remarkable Rustic and Little Bunting duo continued to impress at Thursley Common, Surrey, though both (especially the former) became more mobile by the end of the review period. On 12th, a possible male Two-barred Crossbill was reported from Blacka Plantation, South Yorkshire.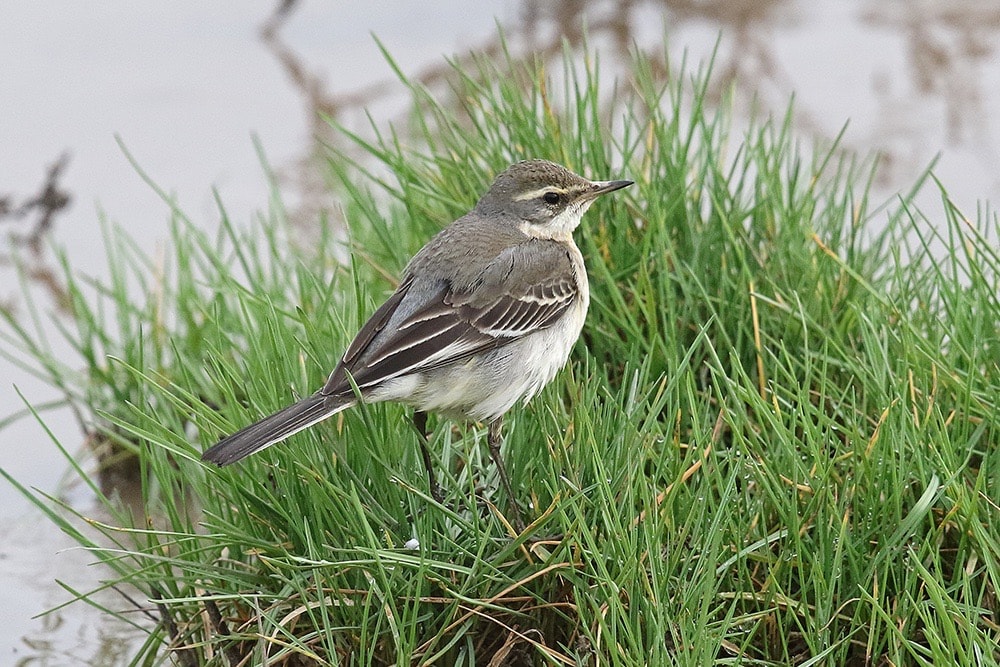 Eastern Yellow Wagtail, Steart WWT, Somerset & Bristol (Gary Thoburn).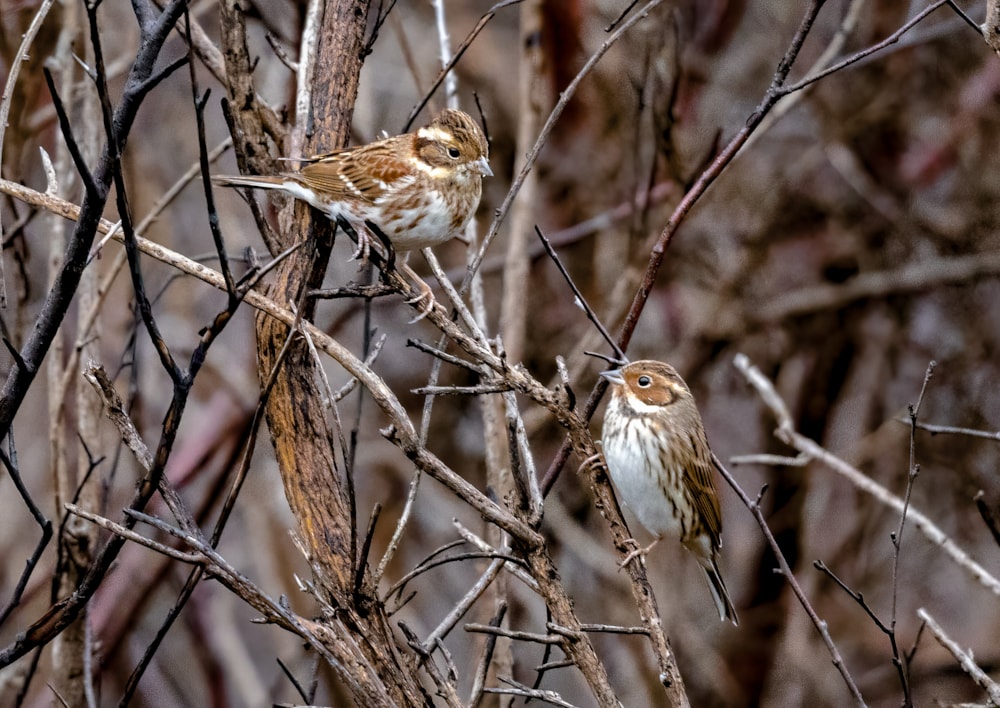 Rustic Bunting (left) and Little Bunting, Thursley Common, Surrey (David Carlsson).
On Shetland, a juvenile Pallid Harrier flew south through Kergord, Mainland, on 10th, while the female Snowy Owl was again noted at Hirta on St Kilda, Outer Hebrides, the following day.
A mobile adult Franklin's Gull at North Duffield Carrs, North Yorkshire, on 12th is likely the individual first seen in West Yorkshire back in September. It relocated to Thornganby Ings the next morning, and again to Ellerton Ings, East Yorkshire, that afternoon. A possible Azores Gull roosted at Bartley Reservoir, West Midlands, on 10th.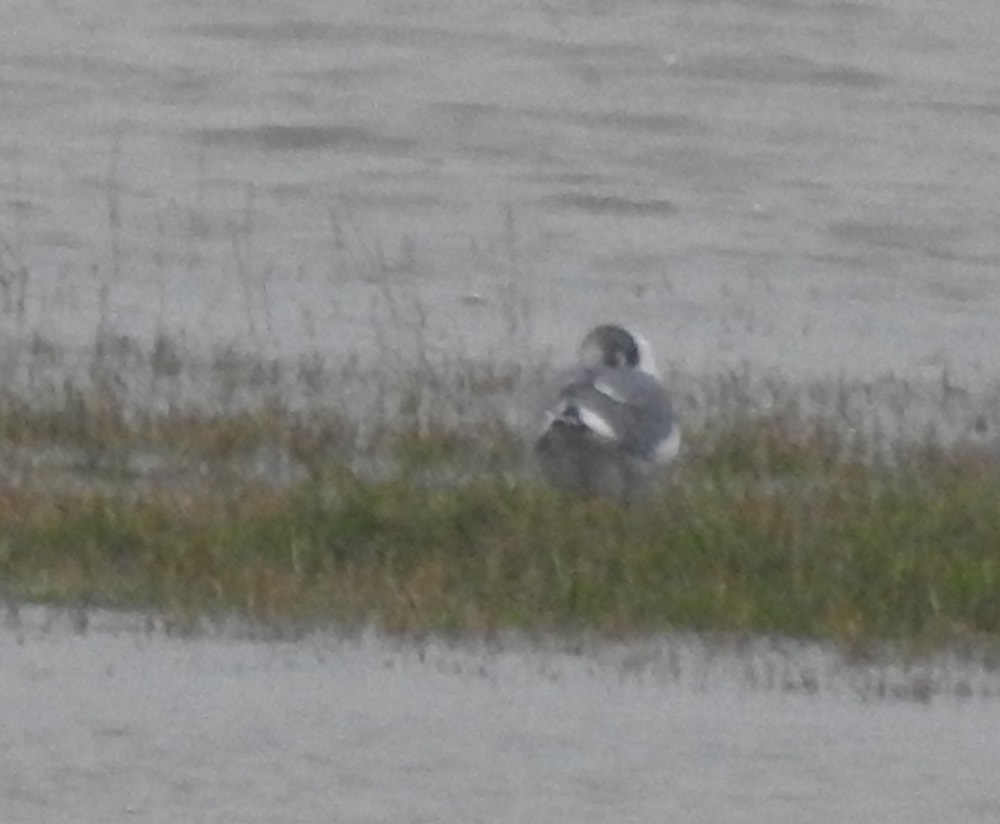 Franklin's Gull, Thorganby Ings, North Yorkshire (Duncan Bye).
Northumberland's drake Black Scoter was back off Cheswick on 9-10th and the young Pembrokeshire King Eider continued favouring Stack Rocks, while, two 'queens' were still off St John's Point, Co Donegal. Unsurprisingly, the drake American Black Duck remained at Strontian, Highland. Hampshire's drake Ferruginous Duck returned to Blashford Lakes HWT for its ninth year from 14th, although again favoured the tricky to view Kingfisher Lake; another was at Longmoor Lake, Leicestershire, on 15th.
Penzance, Cornwall, remained the favoured locale for the Pacific Diver until 10th, while the Pied-billed Grebe was still bobbing about on Chelmarsh Reservoir, Shropshire. In the Outer Hebrides, the pair of Richardson's Cackling Geese were last reported from at Balranald RSPB, North Uist, on 9th. Ridgway's Cackling Geese of presumably suspect origin were at both Slimbridge WWT, Gloucestershire, and Hatfield Moors, South Yorkshire.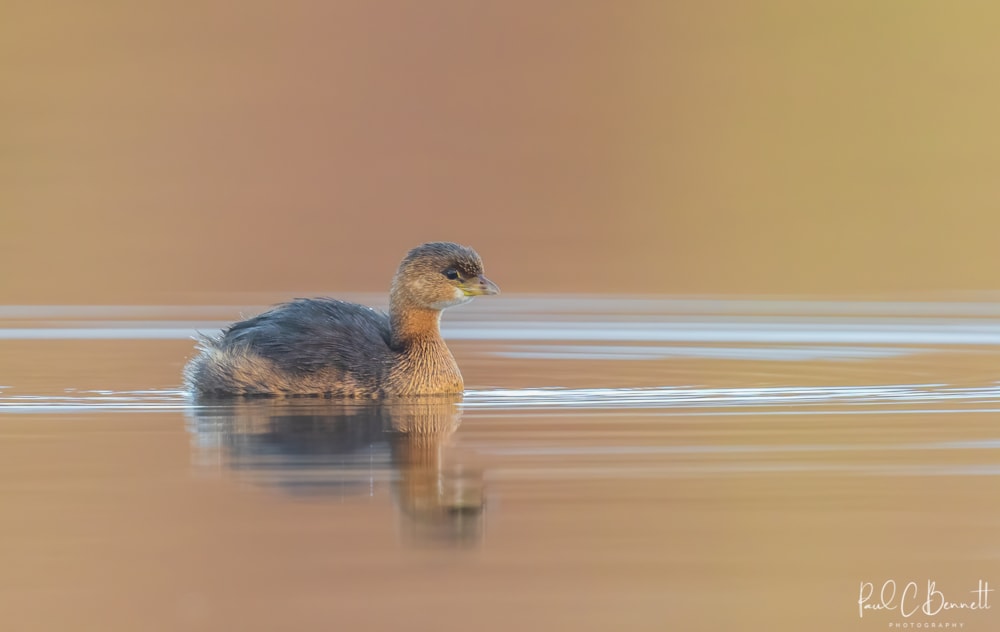 Pied-billed Grebe, Chelmarsh Reservoir, Shropshire (Paul Bennett).
Northern Isles and the Hebrides
Two Little Buntings were fresh in on Shetland, at Weisdale Voe, Mainland, on 9th and at Halligarth, Unst, the following day. Two Siberian Chiffchaffs remain at Hoswick, Mainland, and Fair Isle's Tundra Bean Goose was last recorded on 9th. A sprinkling of Glaucous and Iceland Gulls were dotted across the isles, while the week also saw an influx of Velvet Scoters. On Fetlar, a Lapland Bunting was at Funzie.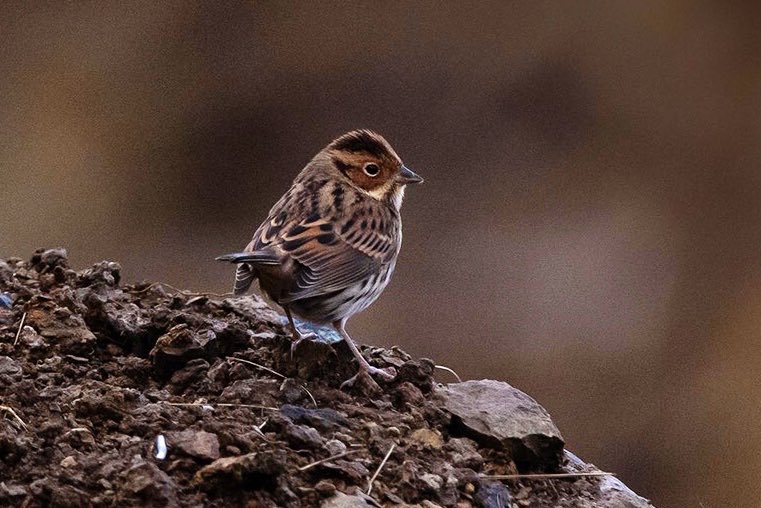 Little Bunting, Halligarth, Unst, Shetland (Brydon Thomason).
In the Outer Hebrides, the Lesser Yellowlegs from Ardivachar Point, South Uist, moved slightly inland to Eochar on 15th, where a Lapland Bunting was also found. Two Surf Scoters – an adult drake and female – were off Seilebost, Harris, on 9th, while a Little Auk was off Tràigh Iar on the same date. A drake Green-winged Teal was at Coot Loch, Benbecula, on 15th. On the passerine front, two Siberian Chiffchaffs lingered at Castlebay, Barra. Iceland Gulls were at four sites and Glaucous Gulls were spread between six, with five at Baleshare, North Uist.
A new drake American Wigeon Loch of Harray, Mainland, was the Orkney highlight, although seven White-billed Divers and an adult Iceland Gull were again off Mull Head, Papa Westray, on 15th.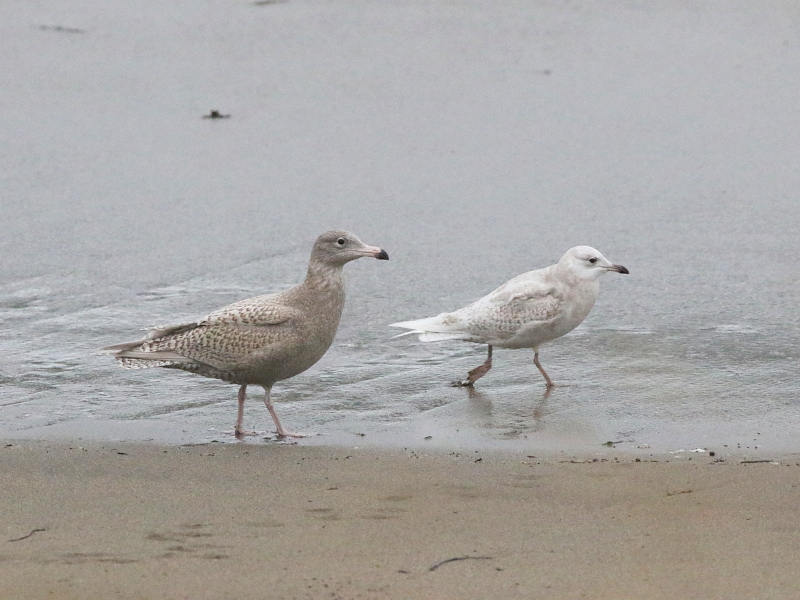 Glaucous Gull (left) and Iceland Gull, Norwick, Unst, Shetland (David Cooper).
Scottish mainland
A minimum of four Ring-necked Duck were reported. Fife held at least one drake with reports from Kirkcaldy and Kinghorn Loch, and a female was at Cameron Reservoir. A drake remained in Clyde, spending time at Beasden and Mugdock Loch, and another drake lingered at Acharacle, Highland. Five Surf Scoters were noted in mainland waters, with three drakes at Dornoch, Highland, and a drake and female off Musselburgh/Eastfield, Lothian. Highland also chipped in a drake American Wigeon at Portmahomack and a drake Green-winged Teal at Tain in the week. On Tiree, Argyll, a drake Ring-necked Duck was at Loch a' Phuill on 15th, while Loch Bhasapol held onto both females. A Todd's Canada Goose was at Ruaig on 14th.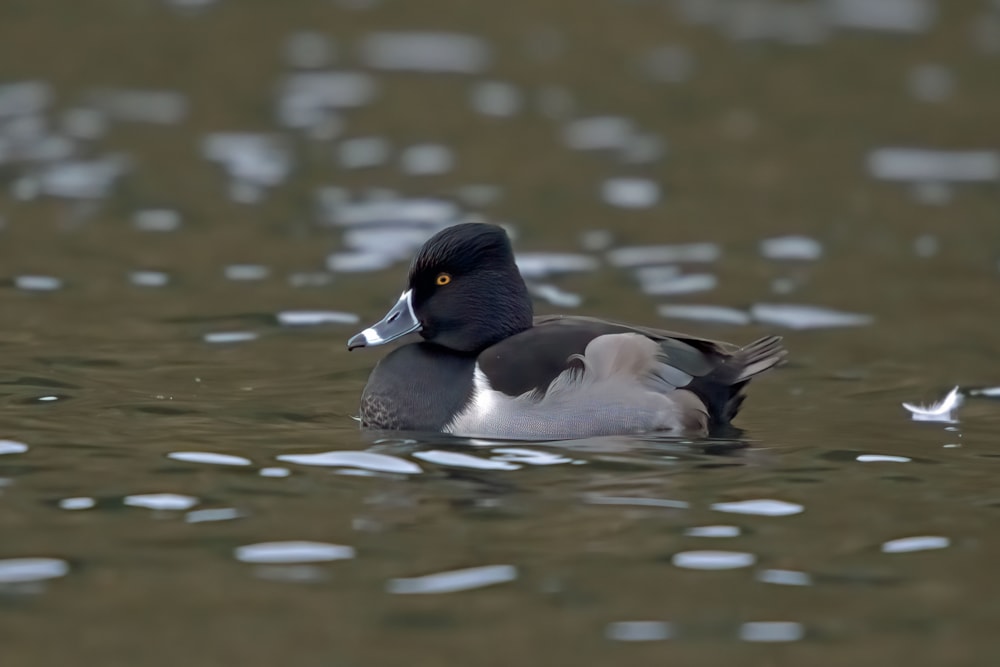 Ring-necked Duck, Kinghorn Loch, Fife (Nigel Voaden).
Mainland white-winged gull numbers remained on the low side with just four Iceland Gulls – singles at Scrabster and Thurso, Caithness, and Brora and Ullapool, Highland – and a measly two Glaucous Gulls (singles at Mallaig, Highland, and Troon, Ayrshire). Presumably the mild start to the winter is to blame for this, as well as the appearance of a Sandwich Tern off Musselburgh, Lothian, on 12th.
Moray & Nairn had a mainland monopoly on Waxwings with small flocks of 20 at Morres and 10 around Elgin. Other notable passerines included a Water Pipit at Seamill, Ayrshire, as many as six Siberian Chiffchaffs at Seafield, Lothian, and the return of a Shore Lark at Aberlady Bay, Lothian, on 14th. Angus continued to play host to a Great Egret at Montrose Basin and Great Grey Shrike at Backwater Reservoir.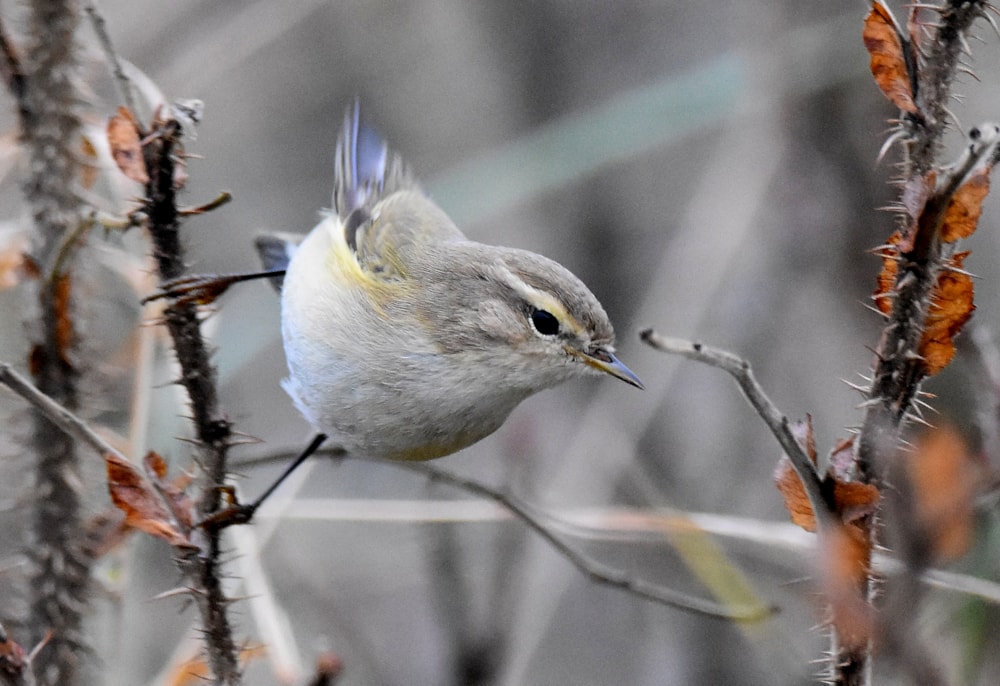 Siberian Chiffchaff, Seafield, Edinburgh, Lothian (Lukasz Pulawski).
North-East England
An influx of Pink-footed Geese into the coastal fields near Hadston, Northumberland, held a Todd's Canada Goose from 9-12th, before it departed with the Pink-feet. A Tundra Bean Goose was at Seaton Sluice in the week and, further north, a White-billed Diver flew south at Boulmer.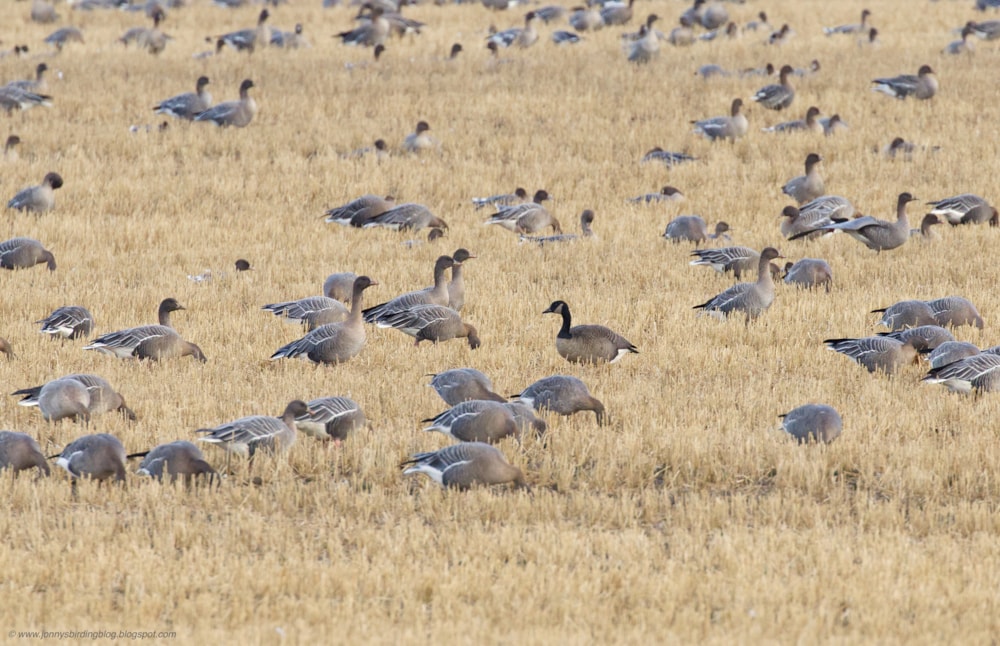 Todd's Canada Goose, Hadston Carrs, Northumberland (Jonathan Farooqi).
The fish quay at North Shields held two Iceland Gulls and a much-debated probable adult Yellow-legged Gull. Up to three Water Pipits were at Druridge Pools and another well inland briefly at Gosforth. Black Redstarts remained steadfast at Tynemouth and Annstead. Unseasonal Sandwich Tern and Spotted Redshank are worth a mention this far north, the former off Ross Back Sands on 13th and the latter on the Blyth Estuary on 15th.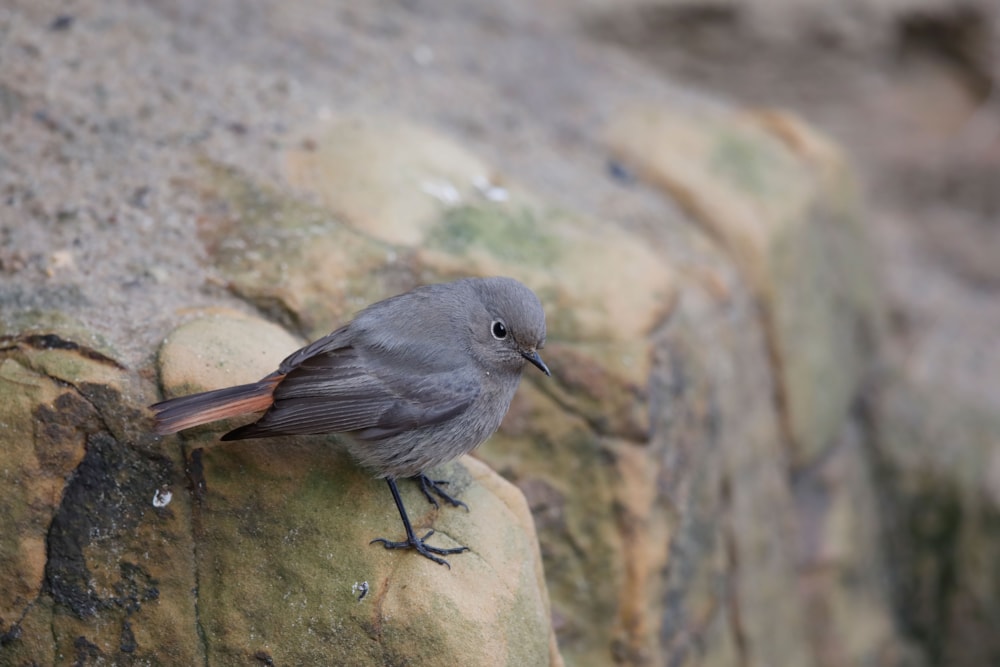 Black Redstart, Tynemouth, Northumberland (Colin Bradshaw).
Durham made a late bid for some Russian White-fronted Goose action, with three mobile individuals touring Seaburn and Cleadon on 13-14th before settling at Boldon Flats on 15th. The latter site also featured one of the only two white-winged gulls in the county, with a juvenile Iceland Gull on 10-11th. A juvenile Glaucous Gull flew south at Whitburn Coastal Park on 14th. Great Egrets were still in the Bishop Middleham and Wheatley Hill areas and up to four Snow Buntings continued to enjoy all that South Shields has to offer.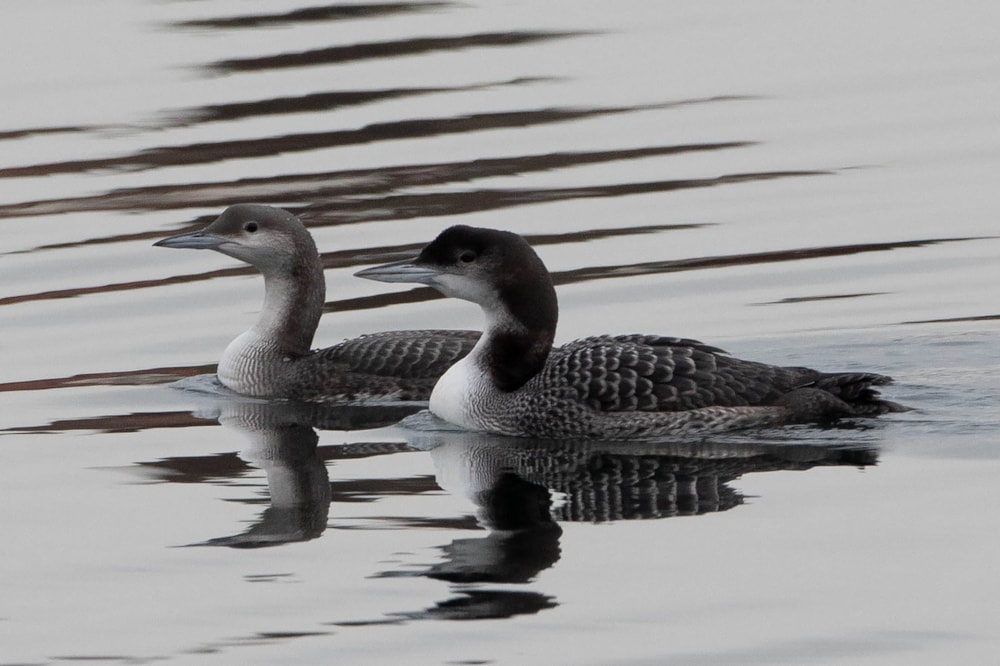 Black-throated Diver, Hartlepool, Cleveland (Martyn Sidwell).
Last week's adult drake Northern Eider continued to hang out off the Cleveland coast at Redcar and the Cowpen Marsh Glossy Ibis also lingered until 14th at least. Nearby, Saltholme RSPB's long-staying Great Egret chalked up another week on Teeside. Further north, both the Black-throated and Great Northern Divers in Hartlepool continued to receive admiring glances, though they appeared to only have eyes for each other. A Red-necked Grebe was off South Gare and up to 14 Snow Buntings remained to brighten up Seaton Snook.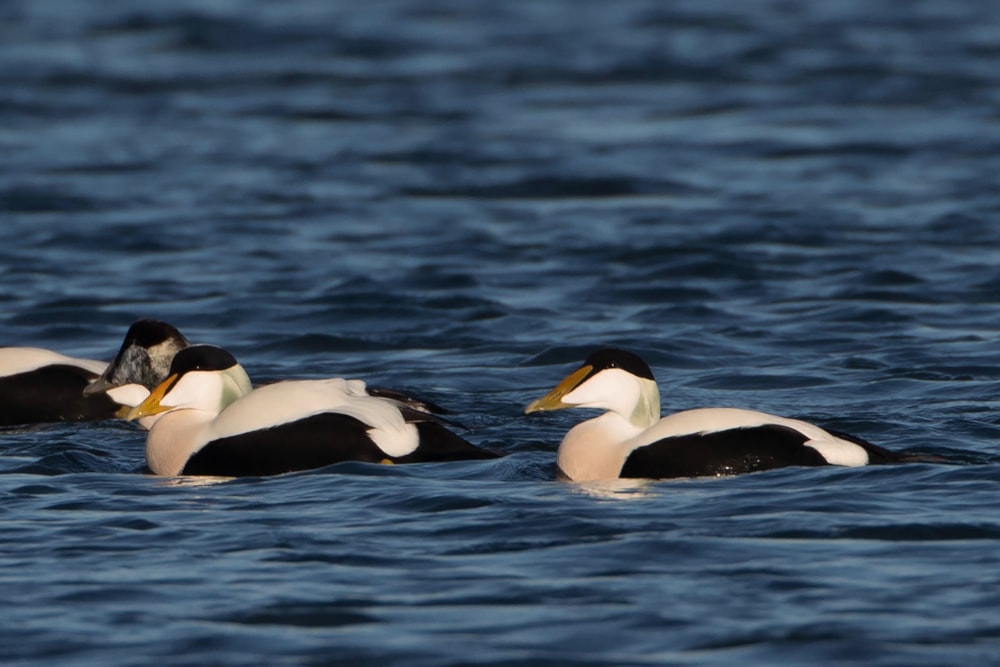 Northern Eider, Redcar, Cleveland (Martyn Sidwell).
North-West England
Cumbria had a wintry week, with a juvenile Iceland Gull at Carr Beds on 11th and Snow Buntings were at two sites. Meanwhile, Lancashire seemingly had the lion's share of regional highlights. News of a Dusky Warbler emerged from Ainsdale on 9th, with the bird first seen on 28 November – thankfully reports were still being received until 12th at least. The potato fields at Hundred End welcomed a pair of Tundra Bean Geese on 12th and up to four Bewick's Swans were in the area. The drake Ring-necked Duck made a reappearance at Pine Lake from 9th, when a first-winter Caspian Gull made a brief touchdown at Clowbridge Reservoir. A Red-necked Grebe was on the sea off Starr Gate, Blackpool, on 10th.
Little Stints were at Pickerings Pasture and Burton Mere Wetlands RSPB, Cheshire, the latter bird with a supporting cast of eight Spotted Redshanks and 18 Western Cattle Egrets. A redhead Smew was at Redes Mere on the morning of 13th before re-locating to Lapwing Hall Pool the following day, where it remained until the end of the week. A Siberian Chiffchaff proved a one-day wonder at Runcorn on 11th, while the smart male Black Redstart at Knutsford was the only other passerine of note. Two adult Caspian Gulls were at Gowy Meadows CWT on 15th and a Twite was reported on the Dee between Harp Inn and Decca Pool, Little Neston. Gulls remain the hot topic of Greater Manchester for another week; a (the?) juvenile Iceland Gull roosted at Pennington Flash CP alongside an adult Caspian Gull. Further Caspian Gulls were to be had at Audenshaw Reservoirs throughout.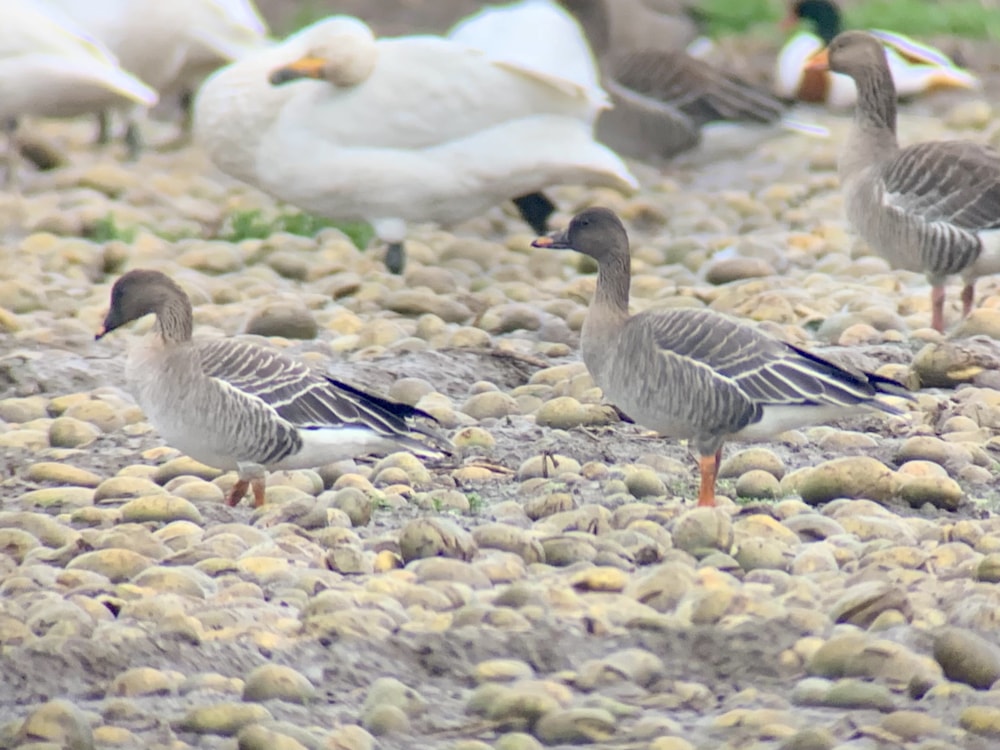 Tundra Bean Goose, Hundred End, Lancashire (Stuart Darbyshire).
Lincolnshire and Yorkshire
In Lincolnshire, a Swallow remained at Immingham, while the Red-necked Grebe at Covenham Reservoir was joined by a Lapland Bunting on 12th. A Glossy Ibis flew south-east at Gibraltar Point NNR on 15th and eight Tundra Bean Geese were among Pink-feet at Anderby Creek on 14th. Half a dozen sites in the county held Russian White-fronted Geese, up to six Long-eared Owls were a regular feature at Deeping Lakes LWT, while nearby Deeping High Bank held up to seven Short-eared Owls.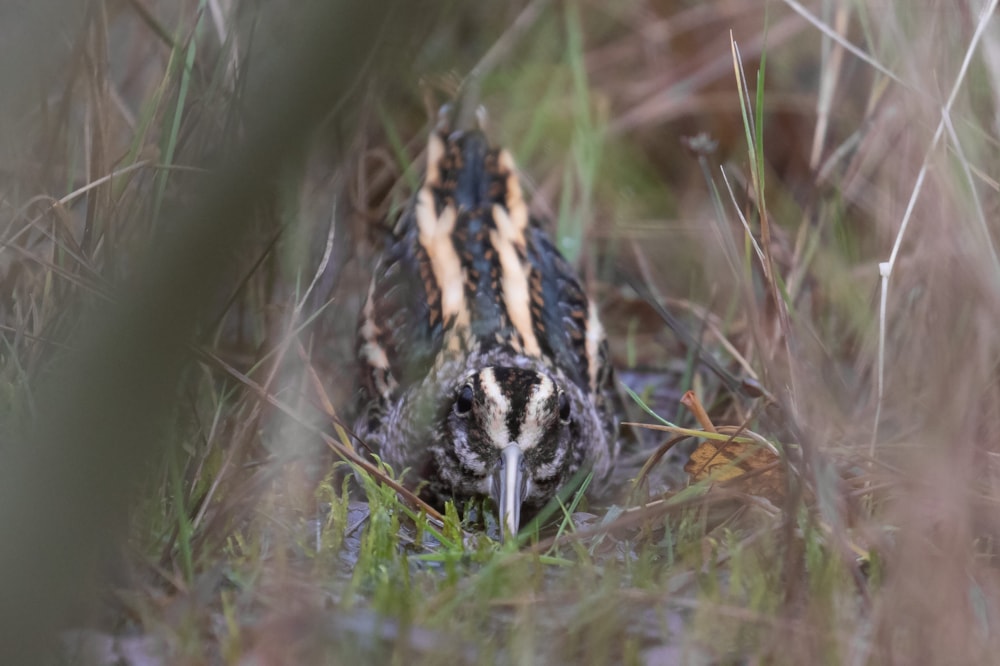 Jack Snipe, Baston & Langtoft Pits, Lincolnshire (Josh Jones).
Up to three Smew and 17 Tundra Bean Geese could be found at Hornsea Mere, East Yorkshire, while the regular Black Brant was again in the Skeffling area. A late Ring Ouzel was at Bempton Cliffs RSPB on 11-12th and nearby Flamborough Head had three Tundra Bean Geese on 12th. Up to two Grey Phalaropes lingered off Filey and the Lesser Yellowlegs hung on at Nosterfield LNR.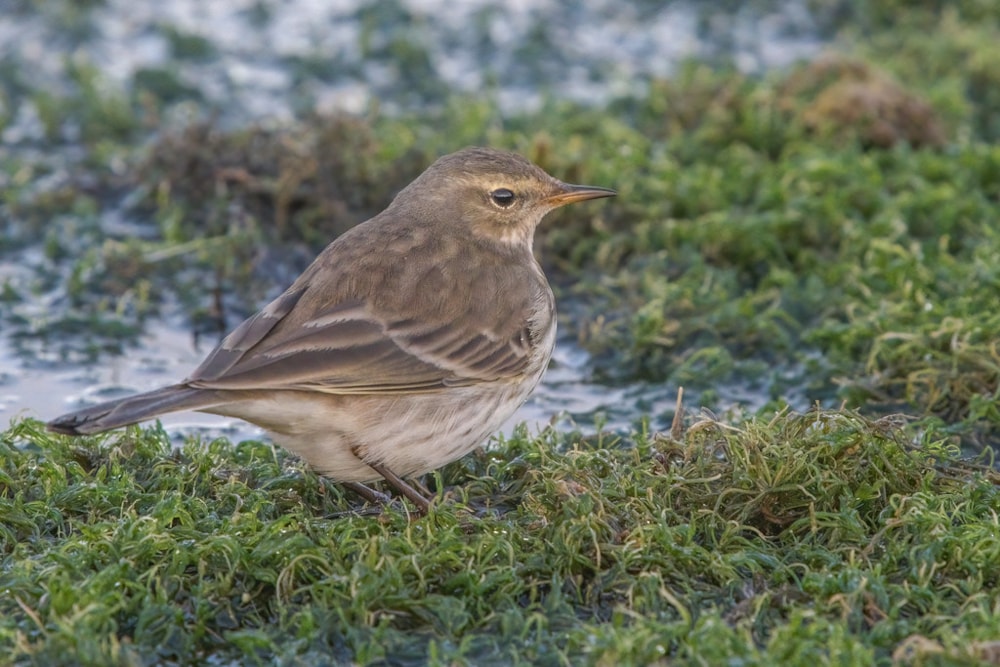 Water Pipit, Barnsley, South Yorkshire (Tim Melling).
A Great Grey Shrike was briefly at Meltham, West Yorkshire, on 10th and a Caspian Gull was seen again at Redcar Tarn. A Tundra Bean Goose visited St Aidans RSPB on 10th, a Long-tailed Duck did the same at Fairburn Ings RSPB on 12th and a Waxwing was reported in Wakefield on 13th. The Wood Sandpiper was still at Old Moor RSPB, while a Russian White-fronted Goose over Stocksbridge on 11th was a locally significant record.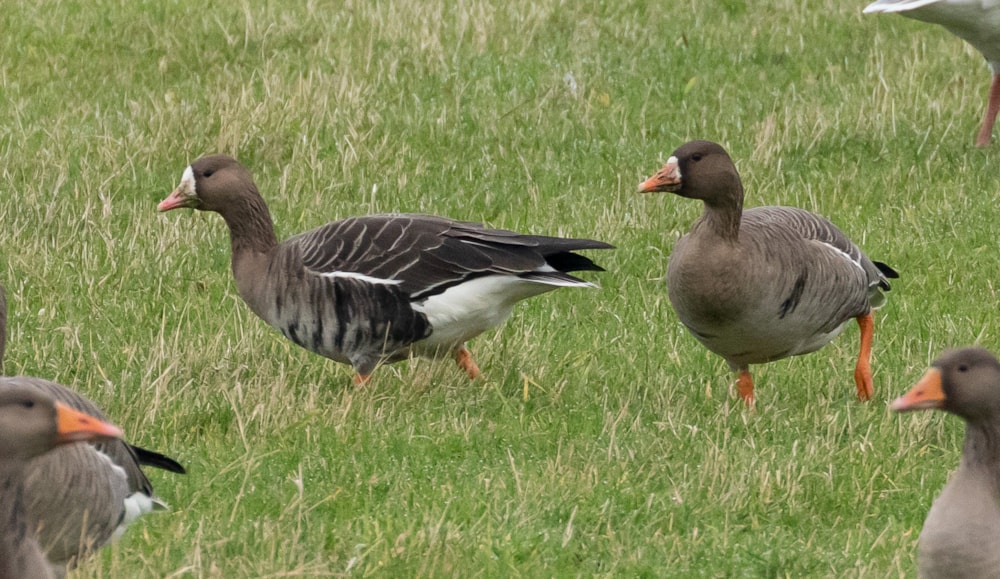 Russian White-fronted Goose, St Aidan's RSPB (Swillington Ings), West Yorkshire (Steve Cribbin).
West Midlands
The albifrons action continued in Staffordshire this week; up to 20 were at Radford Meadows SWT and 14 remained at Middleton Lakes RSPB until 12th. The following day 14 were seen flying east over Bodymoor Heath, Warwickshire, and the day after 14 were at Drayton Basset – all presumably referring to the same flock of wandering birds. Meanwhile, Belvide Reservoir continued to play host to the first-winter Little Stint and the Ring-billed × Lesser Black-backed Gull hybrid roosted again on 12th. A juvenile Dark-bellied Brent Goose among the Canada Geese at Leighton Bends on 9th proved to be Shropshire's star bird. Other highlights included the Snow Bunting still at Long Mynd on 9th and the juvenile Great Northern Diver still at Chelmarsh Reservoir.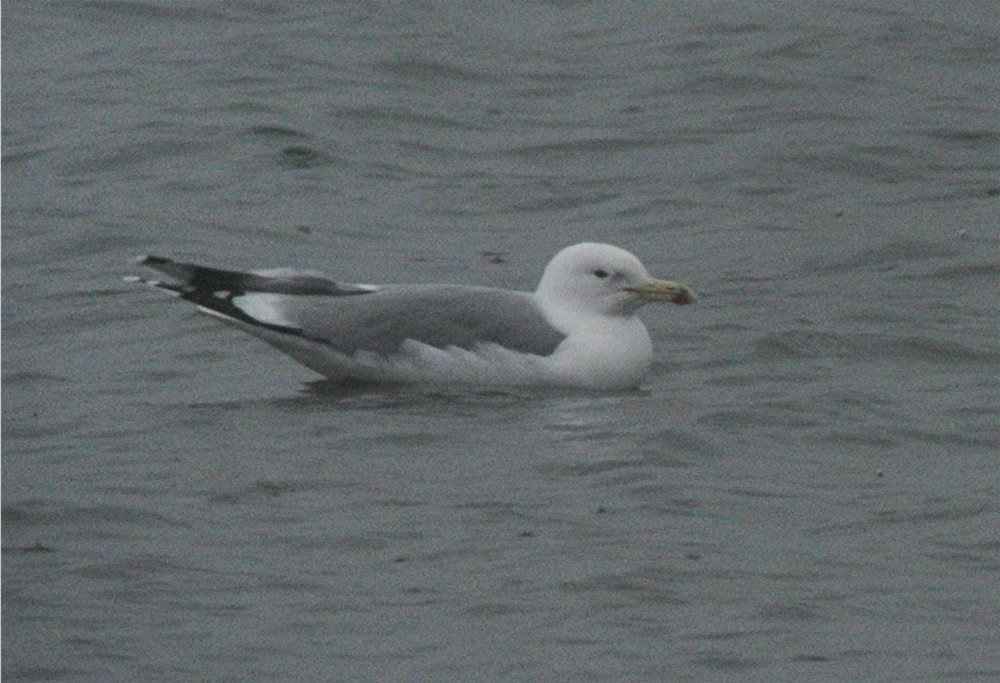 Caspian Gull, Belvide Reservoir (PERMIT ONLY), Staffordshire (Steve Nuttall).
Worcestershire endured a quiet week. The 12 Russian White-fronted Geese were still at Lower Moor until 15th, while the juvenile Great Northern Diver at Ripple GPs did an early bunk and was last reported on 9th. Both Siberian Chiffchaffs continued at Kempsey sewage works throughout and a juvenile Iceland Gull was in a ploughed field by Wyre Piddle on 15th. Warwickshire too scored Russian White-fronts, with the aforementioned 14 over Bodymoor Heath and one briefly at Earlswood Lakes on 9th. Draycote Water held onto its Red-necked Grebe, where both Great Northern Divers and multiple European Shags remained in-situ, and the adult Glaucous Gull again roosted. An adult Glaucous Gull in a field by Lawford Heath Landfill Site on 14th was presumably the Draycote bird. An adult Bewick's Swan made a quick pitstop at Alvecote Pools on 13th.
East Midlands
Two Russian White-fronted Geese were at Ingleby, Derbyshire, on 13th, relocating to Greylag flocks at Willington GPs the following day. The Great Grey Shrike remained in the Beeley/Matlock Moor area throughout.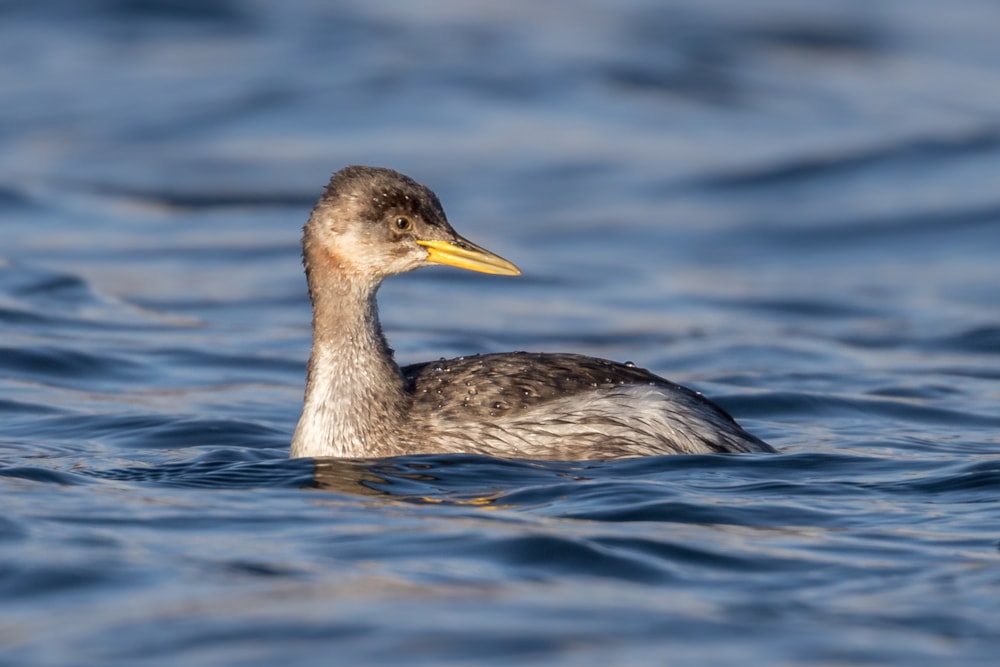 Red-necked Grebe, Colwick CP, Nottinghamshire (Ian Bollen).
Nottinghamshire birders enjoyed a steady pace this week, with the Little Bunting still at Langford Lowfields RSPB and Red-necked Grebes at both Colwick CP and Attenborough NR. The Great Northern Diver was present and correct at Hoveringham GPs, while wildfowl concerned a Russian White-front at Besthorpe NWT on 13th and redhead Smew at Kilvington Lakes and Holme Pierrepont.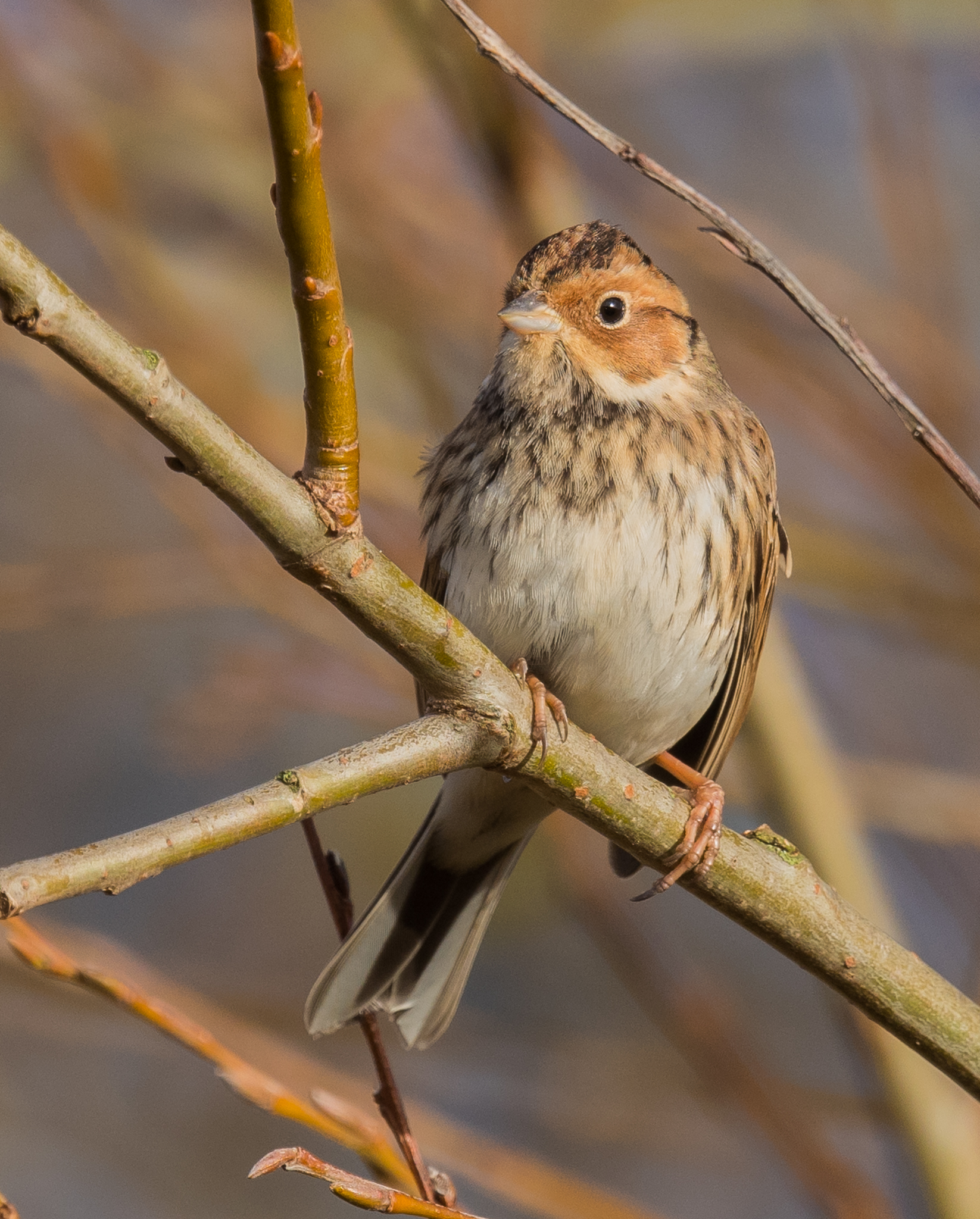 Little Bunting, Langford Lowfields RSPB, Nottinghamshire (Graeham Mounteney).
Northants had a similar week, with up to four Black-necked Grebes still at Stanford Reservoir and juvenile Great Northern Diver at Hollowell Reservoir, with Russian White-fronts reported from four sites. Rutland Water remained respectable, with four Smew, Greater Scaup, eight Great Northern Divers and a Black-necked Grebe. Elsewhere, a redhead Smew was again reported from Swithland Reservoir and Russian White-fronted Geese were at four sites.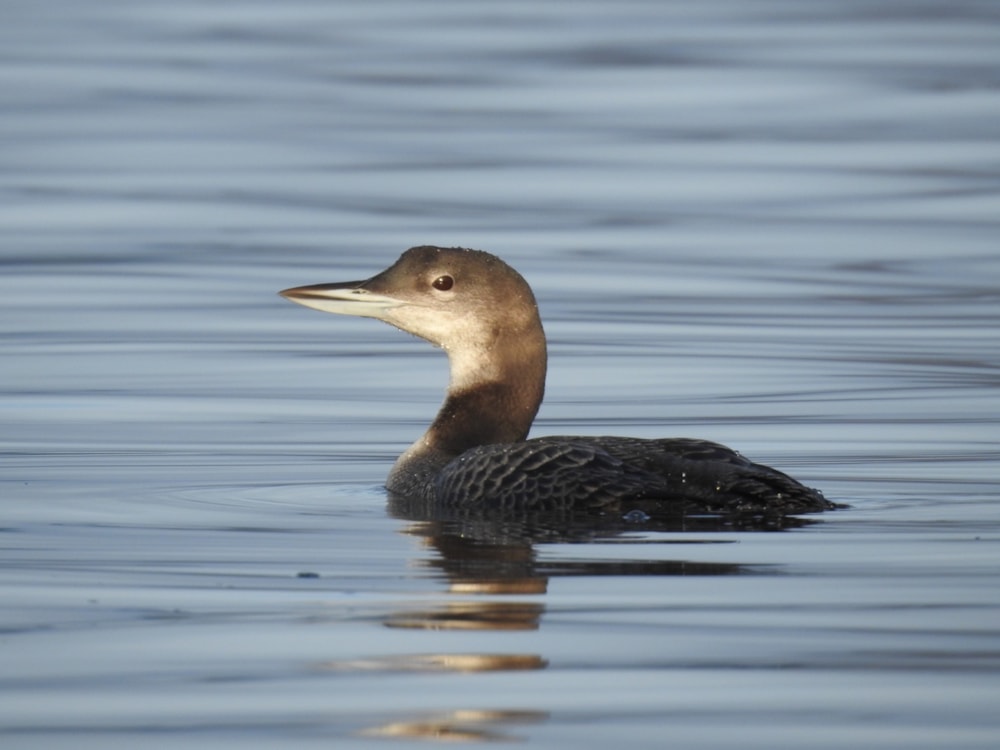 Great Northern Diver, Rutland Water, Leicestershire and Rutland (Chris Orders).
East of England
Four Bedfordshire sites recorded Russian White-fronts and, in the same county, a Siberian Chiffchaff was at Old Warden on 12th. Hertfordshire highlights included a female Ring-necked Duck at Lee Valley CP on 11th, late news of a Great Grey Shrike at Buntingford and a Brent Goose at Amwell.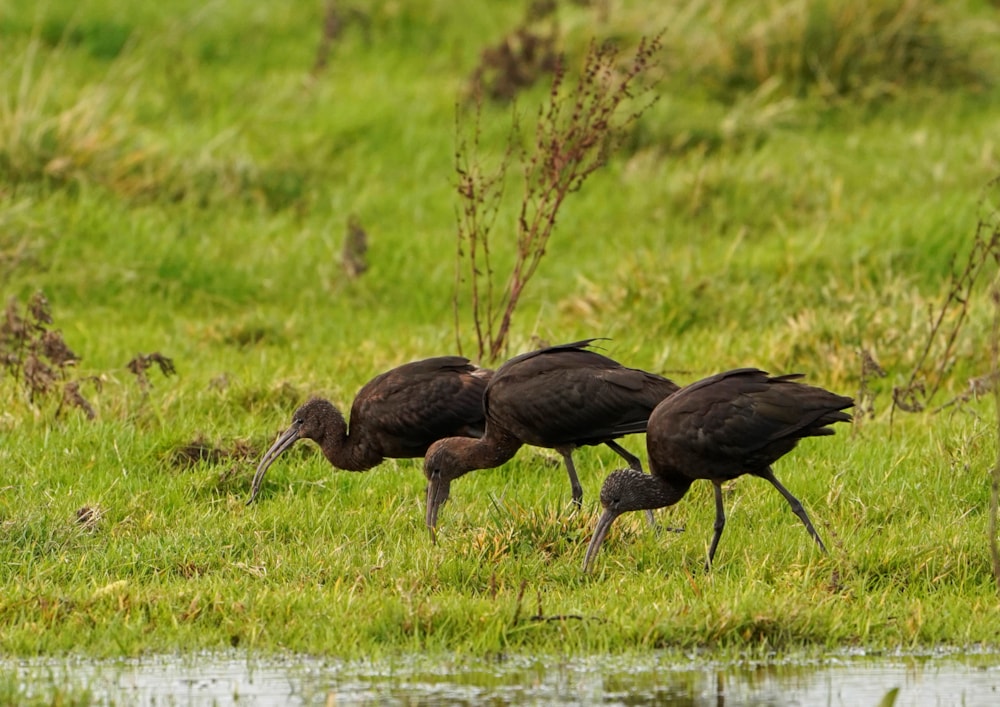 Glossy Ibis, Earith, Cambridgeshire (Rodney Pattison).
A Black Brant was at Mersea Island, Essex, on 13th, with the site also hosting Tundra Bean Goose on the same day. The five Tundra Beans continued at Abberton Reservoir (amid a fine cast of other wintering species) and another was at Coggeshall. A Snow Bunting was at The Naze and Fisher's Green hosted at Smew.
In Suffolk, the Great Grey Shrike continued at Upper Hollesley Common. Three Common Cranes were at Felsham on 14th and a Smew was at Bawdsey on 12th. Some 15 sites hosted Russian White-fronted Geese; Tundra Bean Geese were at eight locations including up to 25 at Blackheath.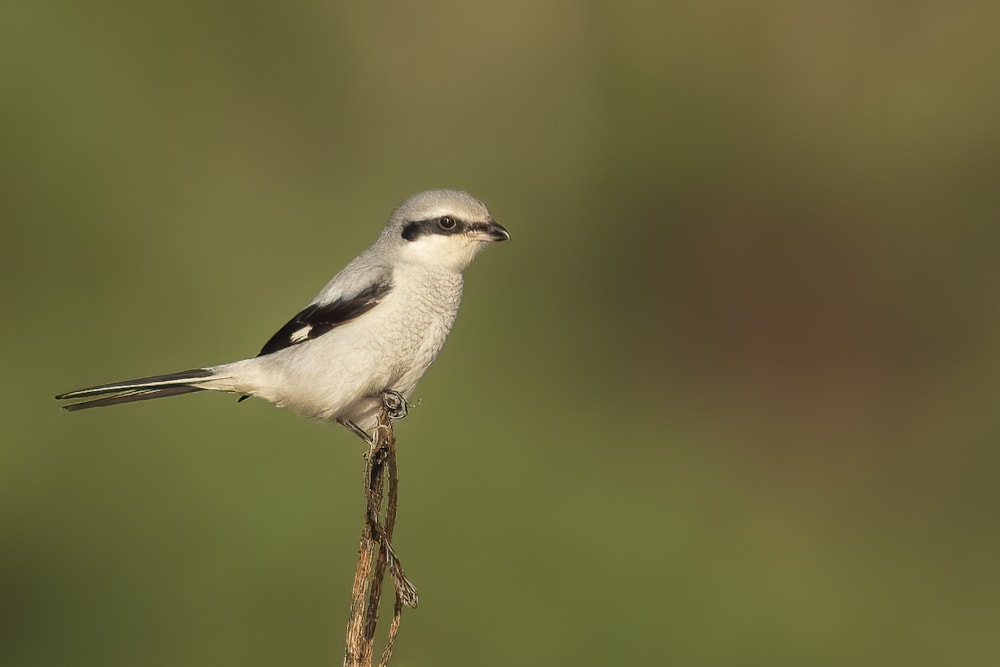 Great Grey Shrike, Thursley Common, Surrey (John Wall).
The Dusky Warbler was still present at Aldreth in Cambridgeshire throughout, and Glossy Ibises were at Fen Drayton Lakes and Earith. Up to four Great Northern Divers were at Grafham Water and a Tundra Bean Goose settled in at Wimpole Hall Park.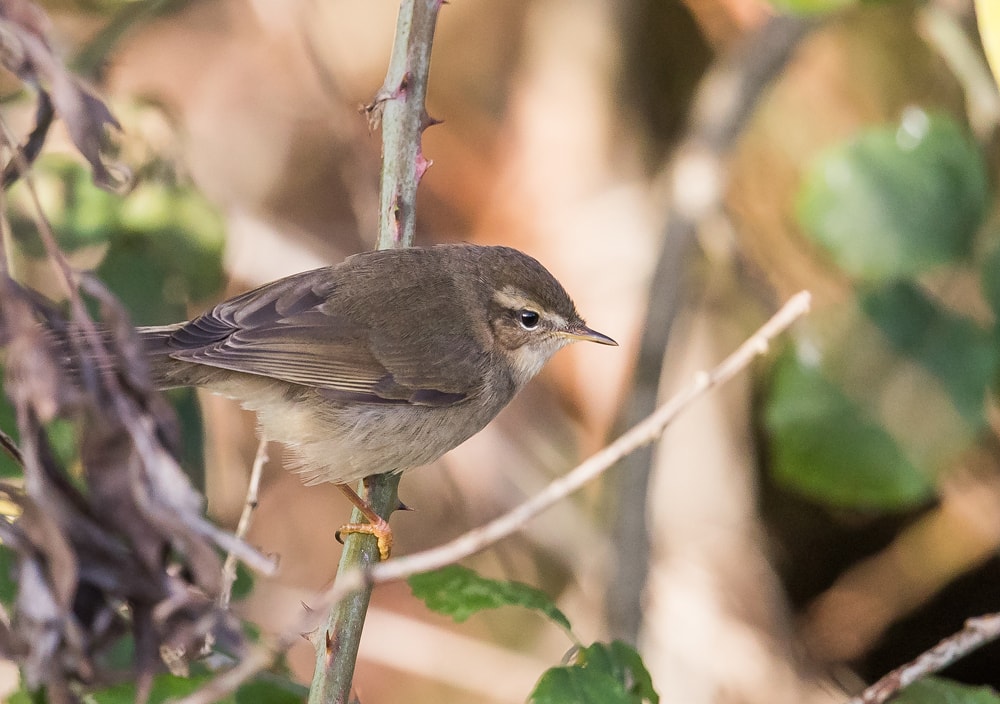 Dusky Warbler, Aldreth, Cambridgeshire (Garth Peacock).
A Todd's Canada Goose was at Holme next the Sea, Norfolk, form 15th, and at least two Black Brants were in the county, along with a minimum of three Glossy Ibises. A Dusky Warbler was at Eccles-on Sea, the Red-necked Grebe lingered at Ranworth Broad and some 428 Red-throated Divers flew past Mundesley on 13th. As many as four Iceland Gulls were at coastal sites and a Waxwing was at Corpusty on 14th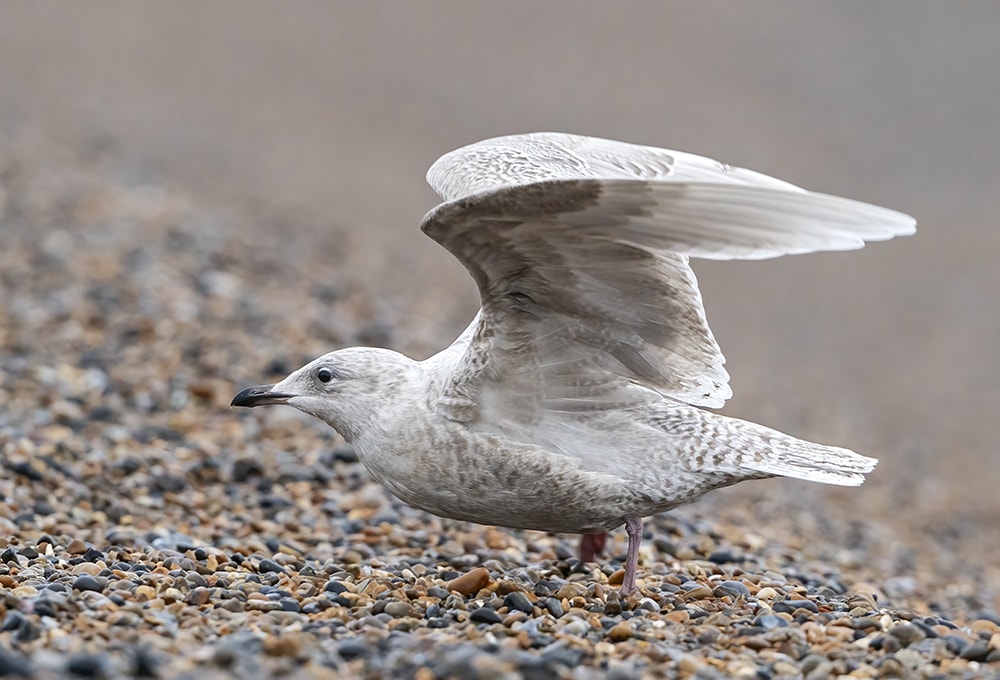 Iceland Gull, Weybourne, Norfolk (Kevin Elsby).
South-East England
Despite being well into December, Sibes were still being unearthed in Kent. Three new, presumably 'filter down', Dusky Warblers were located: at Dungeness and Minster from 11th and Ash on 15th. On the Hoo, a Richard's Pipit was found at Halstow Marshes/Egypt Bay on 12nd and lingered until the end of this review period. A Glossy Ibis was at Haysden CP briefly on 13th; the Dungeness stalwart was present throughout.
Other Kentish bits included an Iceland Gull at Dungeness, Little Auks past Deal and Sandwich Bay, a Lapland Bunting at Oare Marshes and Snow Buntings at Reculver and Seasalter. The Russian White-fronted Goose influx continued with some 17 sites logging the species, including a few flocks into the hundreds. Tundra Bean Geese remained at eight sites too.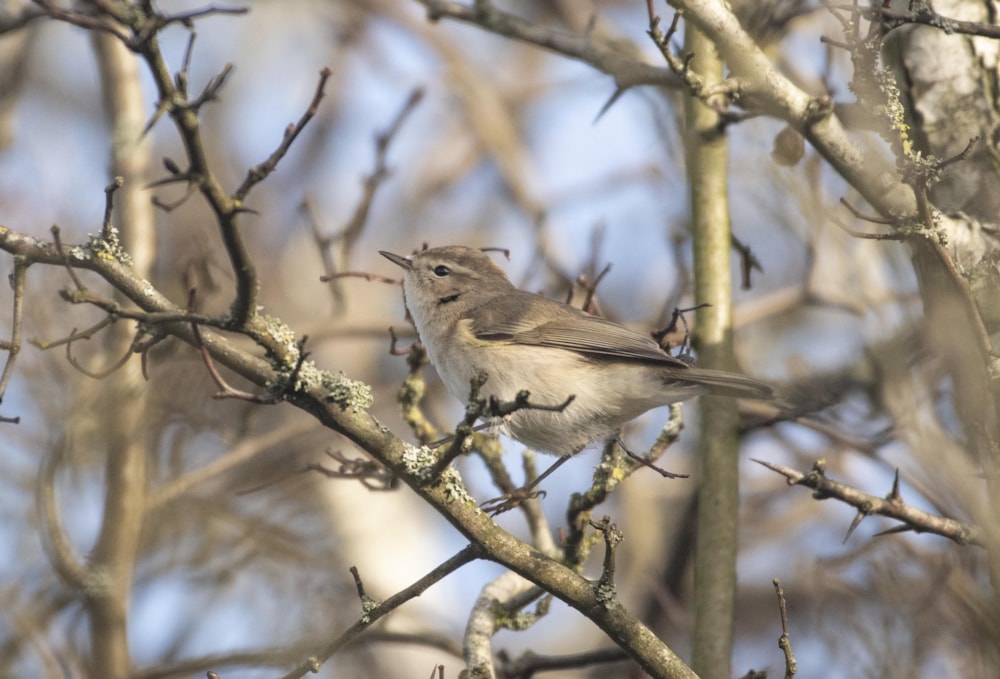 Siberian Chiffchaff, Unstead SF, Surrey (Ed Stubbs).
Both Horse Eye and Pett Levels, Sussex, held onto their Tundra Beans, while a new bird was in the Arun Valley between Pulborough Brooks and Amberley Wildbrooks from 11th. Russian White-fronts were at 16 sites. The farmland east of Sidlesham held onto its Richard's Pipit and Glossy Ibis, while the Black-throated Diver continued at Arlington Reservoir, as did the two Snow Buntings at East Head (until 10th). Burpham, Coldwaltham and Ferring all scored Siberian Chiffchaffs.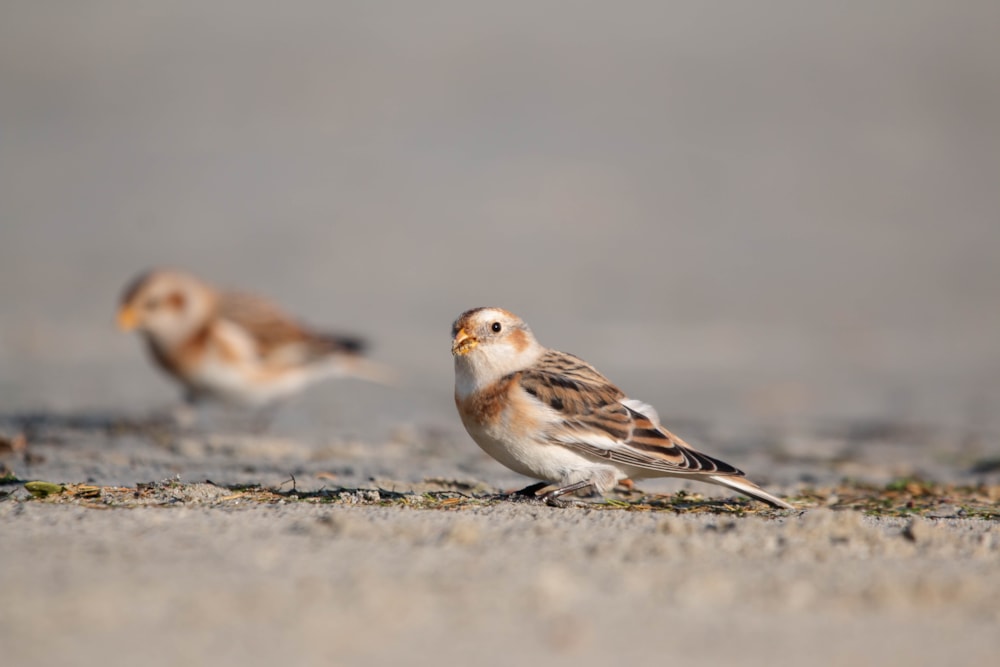 Snow Bunting, West Wittering, West Sussex (Adam Huttly).
In Hampshire, up to four Tundra Bean Geese were at Pennington Marshes on 13th; perhaps the same as the three at Sopley two days before. Russian White-fronts were only at two sites: Titchfield and Tundry Pond. One of the Eurasian Penduline Tits at Titchfield Haven was seen briefly on 15th. At Blashford Lakes the Yellow-browed Warbler continued and a Great Grey Shrike was found at Ocknell Plain on 12th. Along the coast, an Iceland Gull was at Weston and then nearby Lee-on-the-Solent on 13th.
Four sites recorded Russian White-fronted Geese in Berkshire, where the Greater Scaup and Western Cattle Egret continued at Burghfield Common and Lower Farm GP respectively. A Whooper Swan was at Streatley from 13th. In Oxfordshire, the Great Bustard remained at Letcombe Regis, Farmoor Reservoir held onto its Greater Scaup and Great Northern Diver and the Iceland Gull continued to visit Sutton Courtenay/Appleford GPs. The only Russian White-fronts in the county were at Otmoor; Buckinghamshire, by contrast, had the species at three sites, along with the Yellow-browed Warbler at Watermead Lake.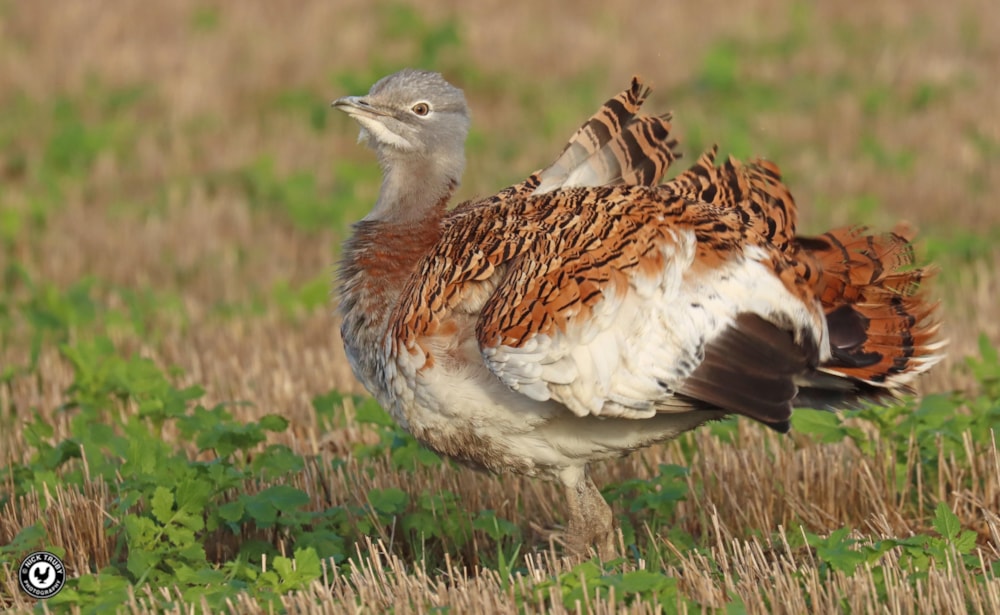 Great Bustard, Letcombe Regis, Oxfordshire (Nick Truby).
No fewer than 11 London sites recorded Russian White-fronts, including the frankly bizarre cases of lingering birds at Clapham Common and Hyde Park. Yellow-browed Warblers were at Tottenham Marsh and Walthamstow Wetlands. Four Surrey sites hosted Russian White-fronted Geese, including the big flock at Betchworth and two at Thursley Common, where the Little Bunting and Great Grey Shrike were present throughout. The county's 16th Ring-necked Duck was at Reigate on 15th, the same day a Siberian Chiffchaff was at Unstead sewage farm.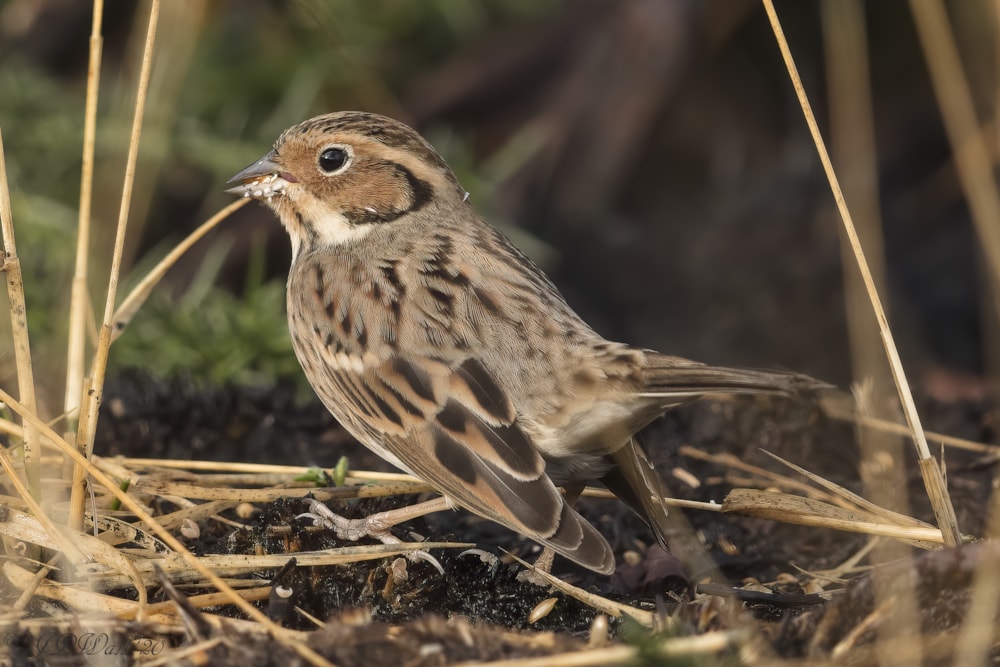 Little Bunting, Thursley Common, Surrey (John Wall).
South-West England
A Little Stint was at Slimbridge WWT, Gloucestershire, on 12th, although the 11 Tundra Bean Geese left the site for Oldbury Power Station on 11-12th. Elsewhere, Crabtree Hill held onto its Great Grey Shrike, while a young drake Ring-necked Duck remained on the Gloucestershire side of Cotswold Water Park until 12th. A Russian White-fronted Goose lingered at Cotswold Water Park, Wiltshire, until 14th, and four Whooper Swans were with the Castle Eaton Mute Swan herd.
As many as four Eurasian Penduline Tits continued to impress at Steart WWT, Somerset, until 13th. A Lapland Bunting flew over on 9th too, with a new Slavonian Grebe and Water Pipit the highlights at Chew Valley Lake. Meanwhile, the juvenile Tundra Bean Goose remained at Apex Leisure Park with two Russian White-fronts and the Long-tailed Duck and Great Northern Diver duo continued at Barrow Gurney Reservoirs. A Yellow-browed Warbler was at Ham Wall RSPB on 13th, followed by a Siberian Chiffchaff the next day.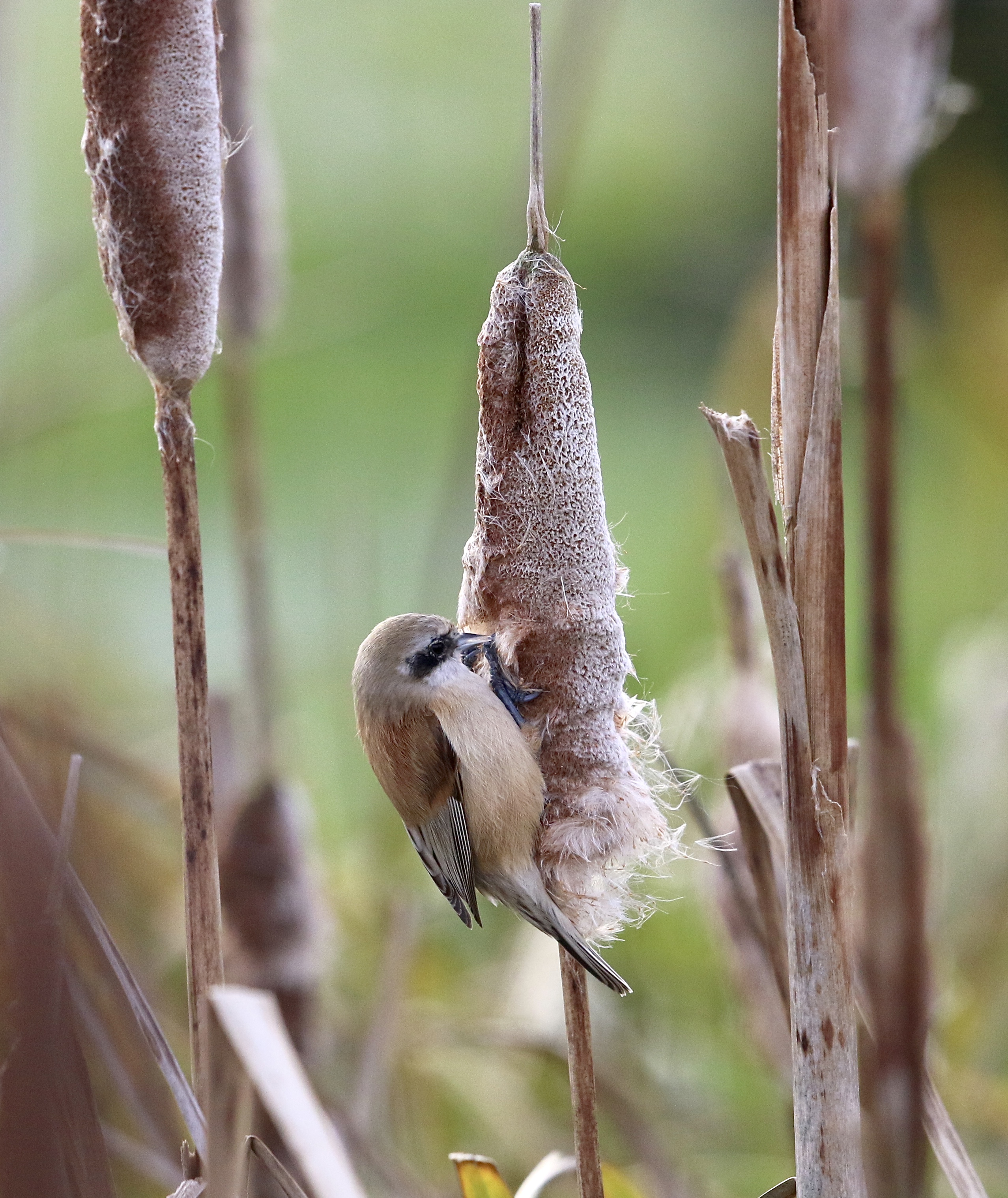 Eurasian Penduline Tit, Steart WWT, Somerset & Bristol (Raoul Chandrasakera).
Cornwall's Hayle Estuary remained a busy place to be – the adult Ring-billed Gull, two Iceland Gulls and up to three Caspian Gulls roosted regularly, while a Curlew Sandpiper was at Copperhouse Creek for good measure. Other Icelands were at Pendeen, Nanjizal and Sancreed, with an adult Kumlien's Gull at Sennen Cove on 10th. Both Yellow-browed Warblers and Siberian Chiffchaffs were at three sites each, while two Lapland Buntings at Polgigga on 11th. Last week's Dusky Warbler remained on the outskirts of St Erth until 14th, with another at Malpas on 10th. Last but not least, two Ring-necked Ducks remained in-situ at Siblyback Reservoir.
On Scilly, the best find was a Snow Bunting new-in to St Mary's on 15th. Otherwise, a Mealy Redpoll was there on 12th, but it was otherwise much the same as in recent weeks – Dusky Warbler, Siberian Chiffchaff, Yellow-browed Warbler and Russian White-fronted Goose still. Iceland Gull counts peaked at three on St Mary's on 13th and another remained on St Martin's, where a Yellow-browed Warbler continued too.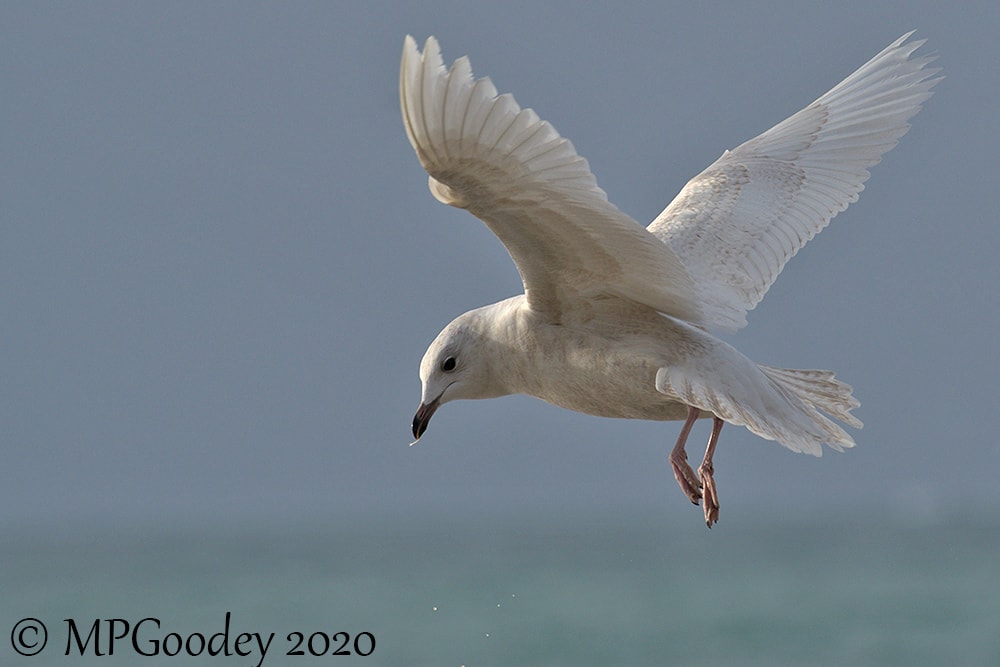 Iceland Gull, St Mary's, Isles of Scilly (Martin Goodey).
In Dorset, three Tundra Beans kept five Ruddy Shelducks company along Tin Yard Lane, Winkton, while the Glossy Ibis and Green-winged Teal remained at Stanpit Marsh and Longham Lakes respectively. A Snow Bunting was at Mudeford Quay on 14th, the Long-tailed Duck held on at Silverlake and the drake Velvet Scoter lingered in The Fleet off Chickerell. At Portland, the Rosy Starling was still in Easton, a Yellow-browed Warbler was at Pennsylvania Castle, a Red-necked Grebe was at Portland Harbour, and the young Iceland Gull was again around Weymouth Harbour.
A Dusky Warbler in sallows at Exwick on 12-13th was Devon's highlight this week, although the Lesser Yellowlegs also remained at Aveton Gifford. Soussons Down held onto its Great Grey Shrike, a Siberian Chiffchaff was at Dawlish Warren NNR and a Yellow-browed Warbler continued at Clennon Valley Lakes. A young Glaucous Gull was on Lundy on 12th, although the juvenile was last seen at Seaton Marshes on 9th; a drake Green-winged Teal was at Matford Marsh RSPB on the same date. At Northam Burrows CP the two Snow Buntings made a reappearance on 14th.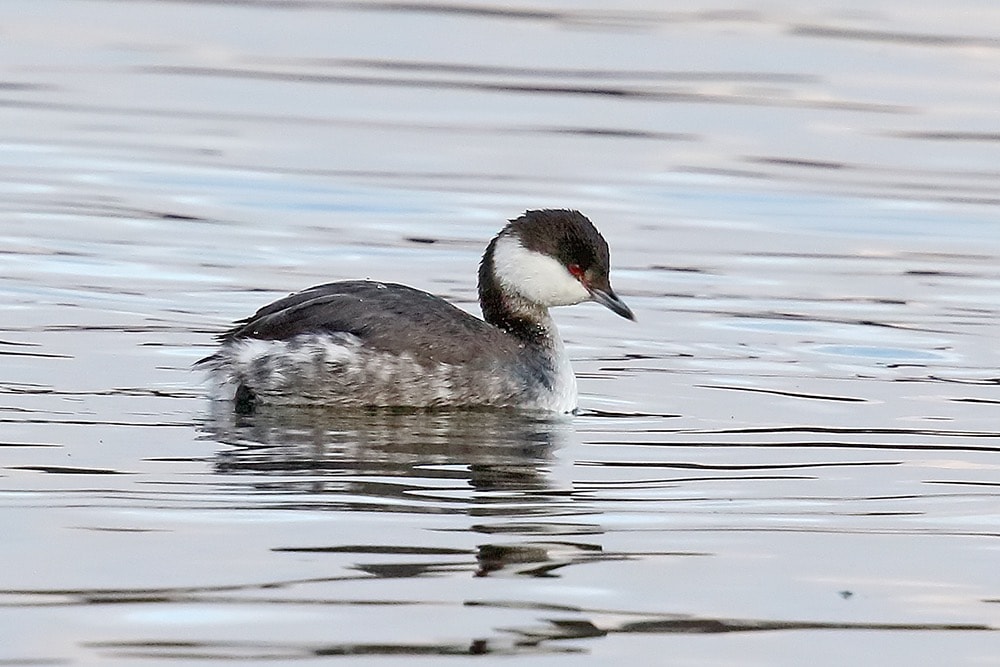 Slavonian Grebe, Chew Valley Lake, Somerset & Bristol (Gary Thoburn).
Wales
Ring-necked Ducks enjoyed another fine week, with five birds at four sites. Impressively, the drake Garganey appears to be overwintering again at Gnoll CP, Glamorgan. A Velvet Scoter was again off Wiseman's Bridge, Pembrokeshire, on 11th and the adult Russian White-fronted Goose was still kicking about with Greylags at Kenfig NNR, Glamorgan, until 15th. Two Glossy Ibises remained at Goldcliff Pools NR, Gwent, throughout.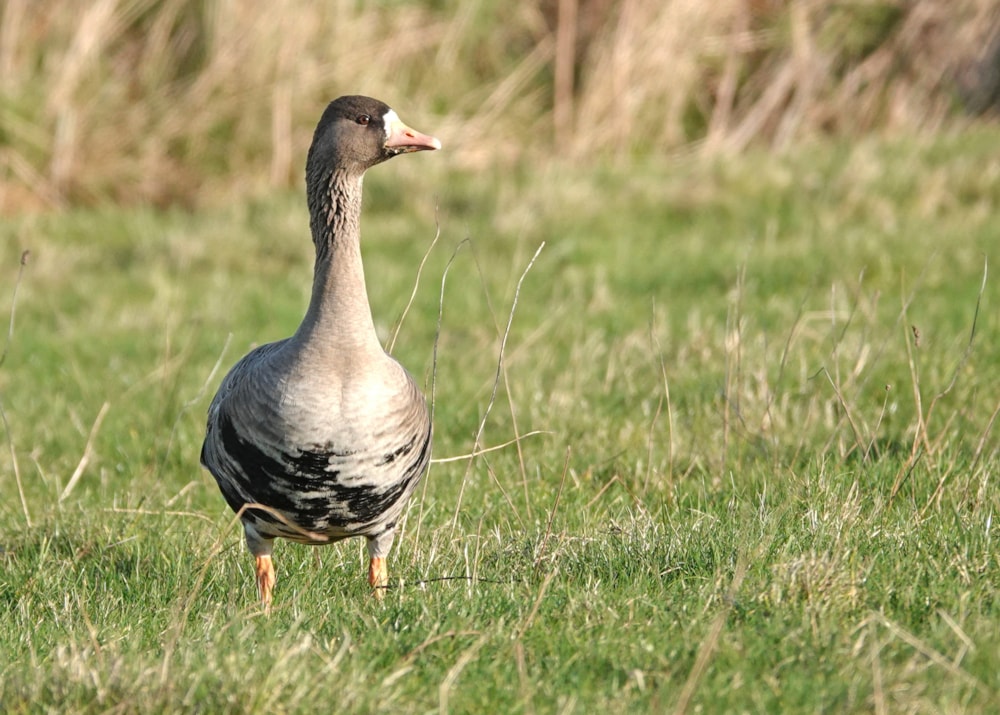 Russian White-fronted Goose, Kenfig NNR, Glamorgan (Neil Donaghy).
In what feels like a fairly quiet season for Glaucous Gulls, two juveniles were in Pembrokeshire – at Marloes Mere on 13th and another at Monkstone Point on 14th. The first-winter Caspian Gull roosted again at Cardiff Bay, Glamorgan, joined by a second-winter on 15th.
A Little Bunting at Abereiddy, Pembrokeshire, from 14th was a great find, while Snow Buntings remained at two sites. Providing a more southerly feel, the adult Rosy Starling continued in gardens at Amlwch Port, Anglesey, and the Hoopoe at Portskewett, Gwent; another possible was reported by Pointz Castle, Pembrokeshire, on 14th.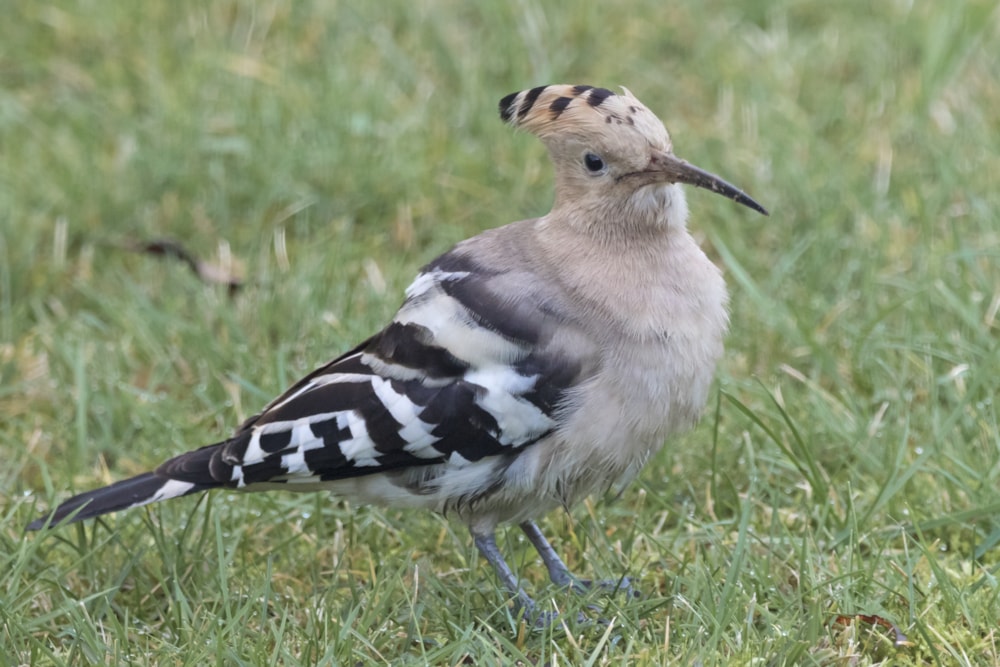 Hoopoe, Portskewett, Gwent (Terry Winter).
Ireland
Two Surf Scoters remained off the coast at Mornington, Co Meath. Ring-necked Ducks were seen in five counties, with new drakes at Lough Acoose, Co Kerry, and Lisnaskea, Co Fermangh, plus a new female at Lough Owel, Co Westmeath. A drake American Wigeon was on Larne Lough off Glynn, Co Antrim, on 15th and the Green-winged Teal stuck around at Blennerville, Co Kerry. The Black Brant hung on at Myroe Levels, Co Londonderry, while the only confirmed Russian White-fronted Goose currently being reported in Ireland was still near Toonsbridge, Co Cork.
The adult Ring-billed Gull was back at Tralee, Co Kerry, from 12th, with the usual adult also still at Nimmo's Pier, Co Galway. Glaucous and Iceland Gulls were reported in small numbers, although the feeling is that both – and especially the latter – are being somewhat under-reported at present, as a count of five juvenile Icelands at Gearhies, Co Cork, suggests.
The Lesser Yellowlegs at Killongford, Co Waterford, seems settled for the winter, seeing out another week there. Meanwhile, the Glossy Ibis was seen again at Hazelhatch, Co Kildare, on 12th.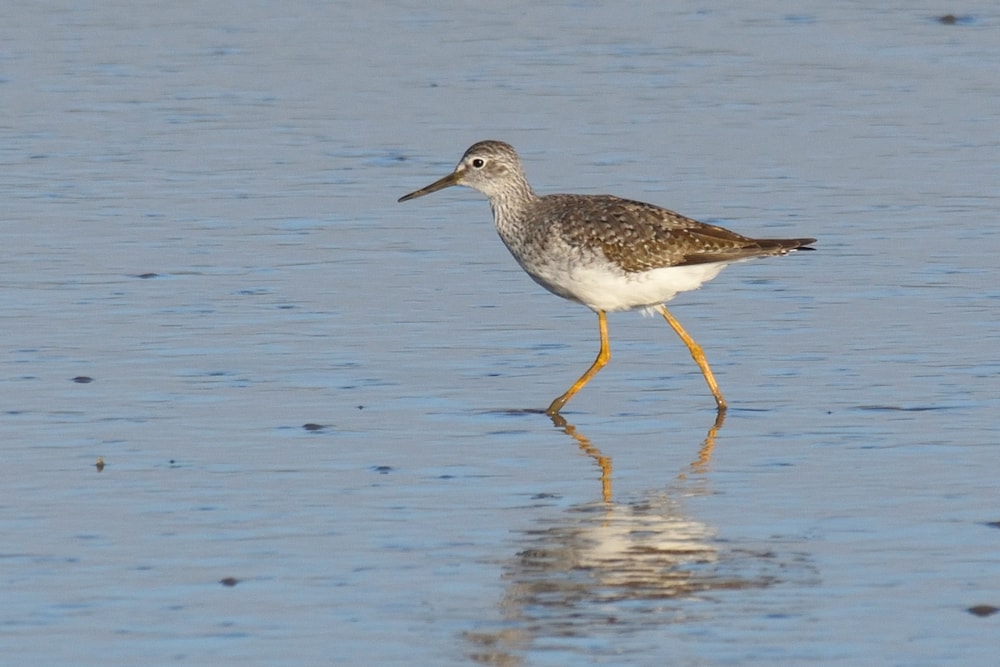 Lesser Yellowlegs, Dungarvan, Waterford (Andrew Malcolm).
Western Palearctic
Algeria's first African Crake was found exhausted near Kerzaz, in the far north-west of the country, in late November and taken into care. At the opposite end of the region, Kuwait's White-breasted Waterhen made a reappearance at Jahra East on 10th.
In the Azores, a Great Blue Heron was at Lagoa das Furnas, São Miguel, with another found freshly dead on Terceira on 12th. A juvenile Northern Harrier was at Angra do Heroísmo, Terceira, on 8th. A Brown Booby flew west past Malpica, Spain, on 7th and a Sociable Lapwing was at Aitona on 15th, while the regular adult American Herring Gull was again noted at Lires Fish Farm on 8th. In the Balearics, the male Pine Bunting was at Orient, Mallorca, all week.
A Richardson's Cackling Goose was still at Pori, Finland, on 9th, while an adult Grey-bellied Brant at Trongisvágur, Faroes, from 6th is the first Brant of either form for the archipelago. In the Kattegat, a drake Stejneger's Scoter was off Høve Strand, Denmark, on 13th and Alfhausen, Germany, held onto its Pygmy Cormorant. The Blyth's Pipit was still at Kwade Hoek, The Netherlands.
On Jersey, Channel Islands, a Tundra Bean Goose at Mont Matthieu was accompanied by two Russian White-fronted Geese.