The week at a glance
It's been an excellent early summer for extreme rarities: think back to the widely twitched Elegant Tern, late June's White-throated Needletail, the (brief) reappearance of the Black-browed Albatross and, just last week, a Pacific Swift in Aberdeenshire. Admittedly a minority of these highlights have been truly gettable, but this week's star — arguably the 'best' of these headline birds — at least lingered long enough to allow a good crowd to connect.
The bird in question was a somewhat dishevelled first-summer female Amur Falcon found very late on Thursday evening at Polgigga, Cornwall. Fortunately for those that travelled overnight, it was still present in the vicinity first thing on Friday. Here it lingered, looking a little fed up with life in the cold first few hours of day, before the temperature warmed and the falcon gained a new lease of life. Before 10:00 it had taken to the air and caught its first dragonfly of the day and disappeared into the brightening Cornish sky. A brief flyover at c.11:00 gave hope that it might linger but, despite extensive searching, it wasn't seen again — where might it be now? This represents the third British occurrence, though only one of the two previous sightings have been accepted (the long-staying, initially misidentified bird in East Yorkshire in autumn 2008).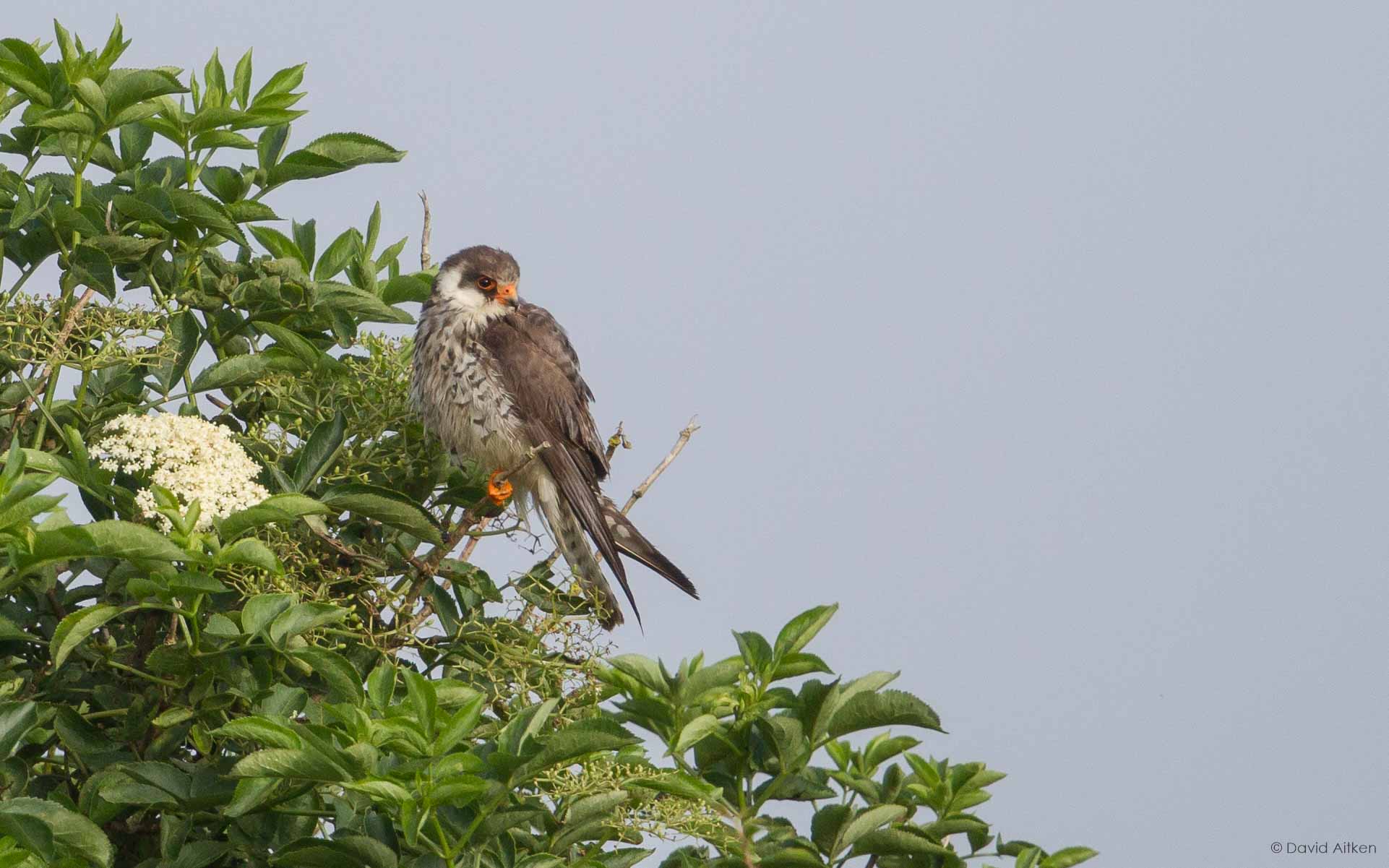 Amur Falcon, Polgigga, Cornwall (Photo: David Aitken)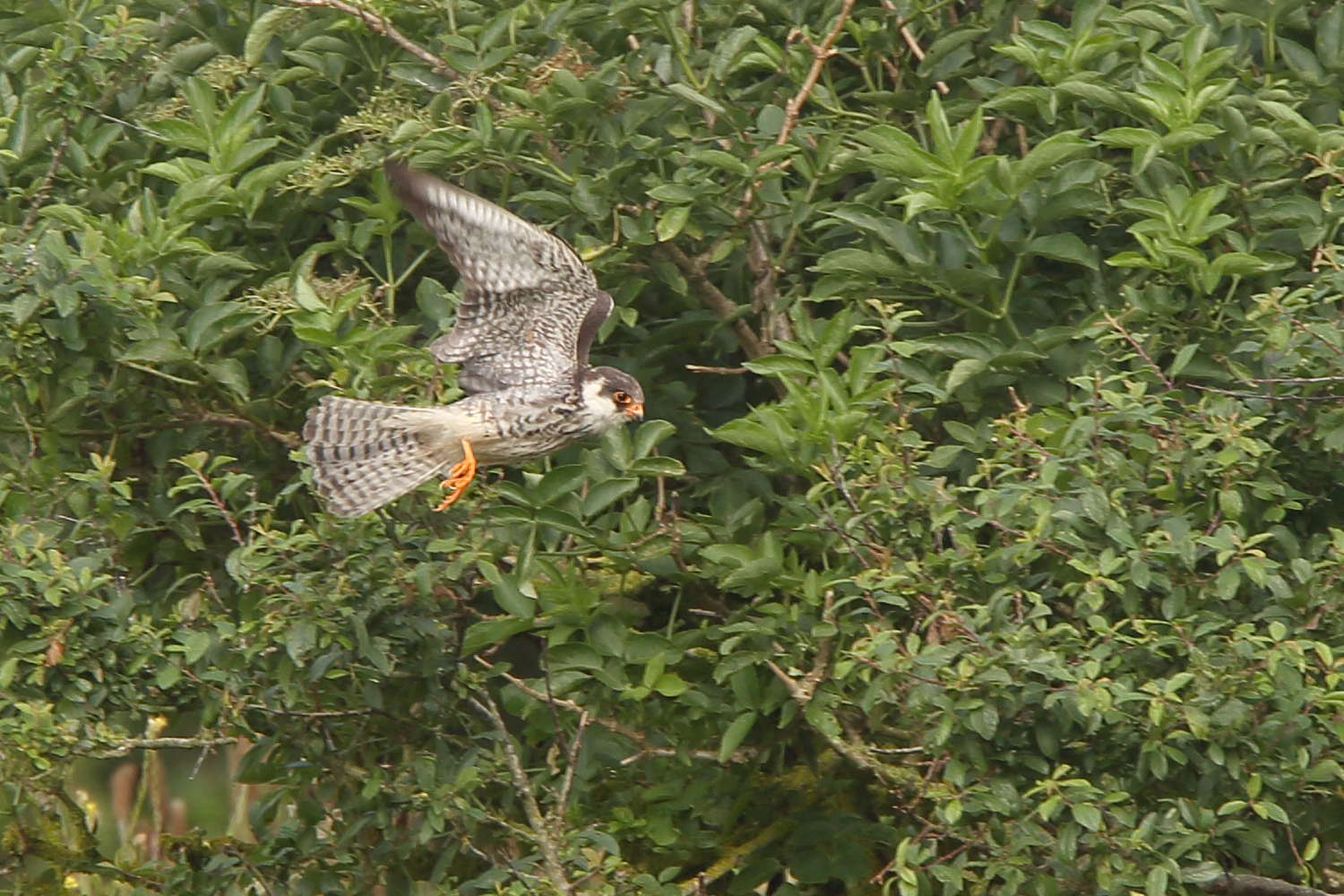 Amur Falcon, Polgigga, Cornwall (Photo: Tony Mills)
Potentially almost as rare as the Amur was an apparent Green Warbler on Fair Isle, Shetland, from 4–7th. Initially reported as a likely Greenish, the rarer identification was touted widely on social media as photos were released, which proved to back up reservations among the team on Fair Isle that it could well be Britain's third Green. Unfortunately biometrics seemed inconclusive and the bird was not heard to call, so this might be another bird that is identified retrospectively by DNA. For a bit more information on last year's confirmed Green Warbler on Unst, see here.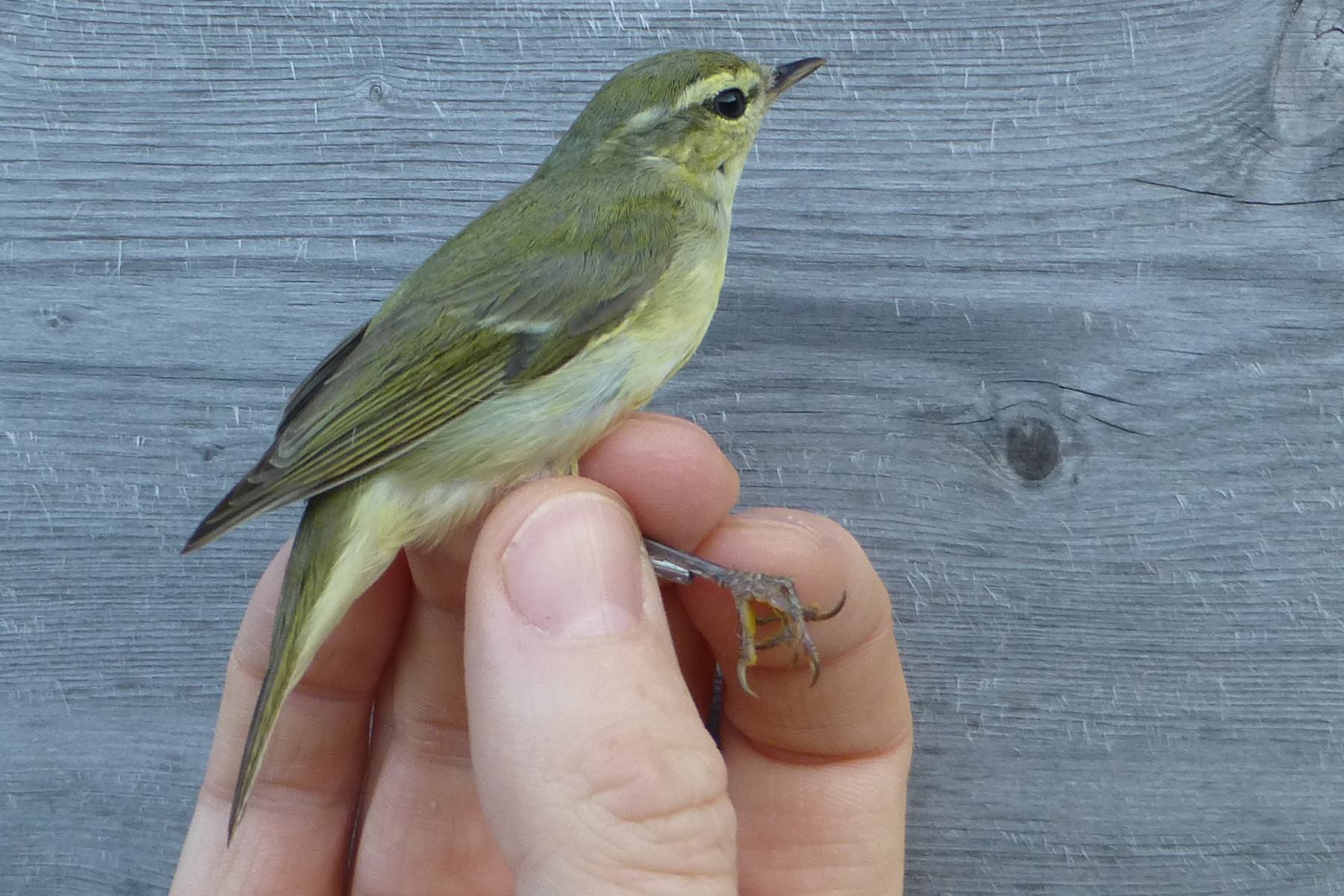 Green Warbler, Fair Isle, Shetland (Photo: David Parnaby)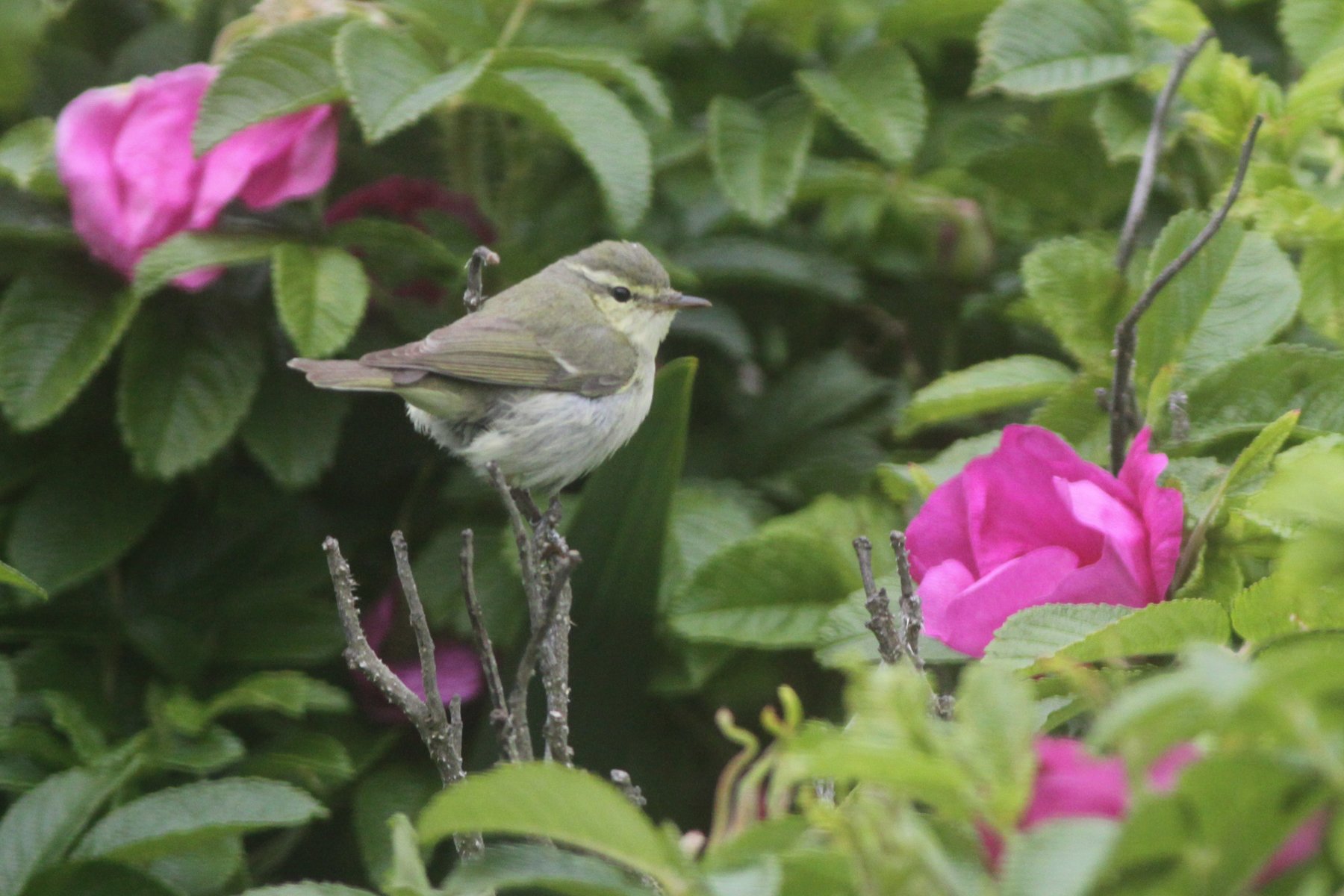 Green Warbler, Fair Isle, Shetland (Photo: David Parnaby)
Elsewhere the American White-winged Scoter was still off Blackdog, Aberdeenshire, to 6th but not since. Two Surf Scoters were also there, as was the drake King Eider; another of the latter remained off Ynyslas, Ceredigion. The Ferruginous Duck was still at Washington WWT, Durham, this week and the Pied-billed Grebe completed another lonely seven days at Loch Feorlin, Argyll.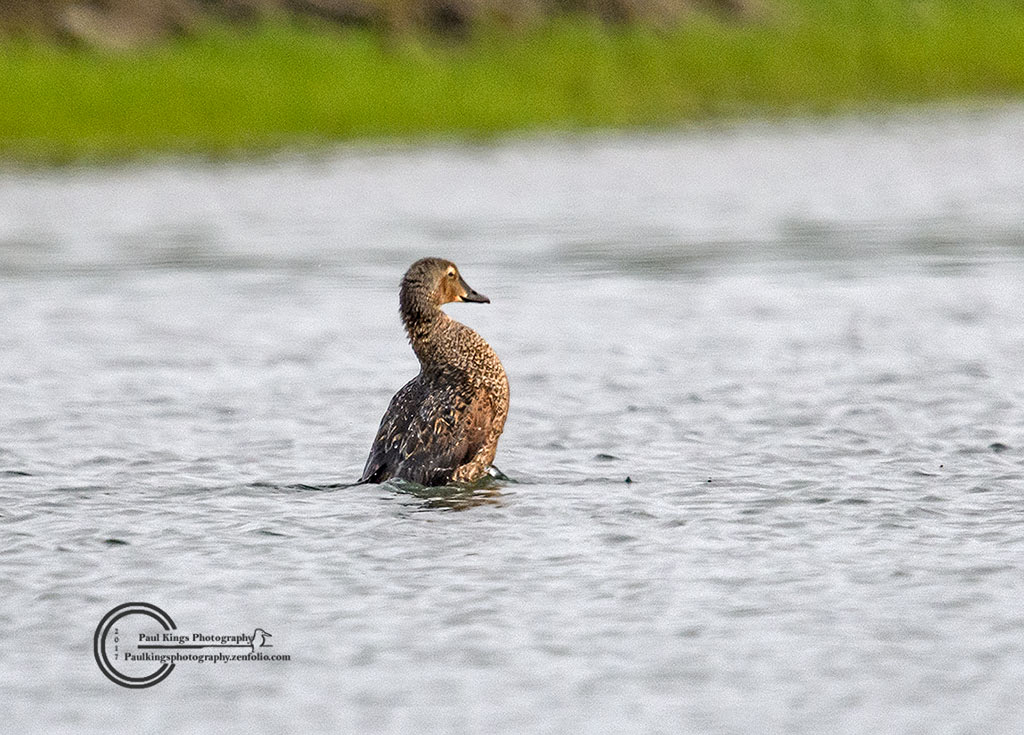 King Eider, Ynyslas, Ceredigion (Photo: Paul King)
Shrewsbury's Night Heron was still around all week, and long-staying Purple Herons remained in Co Wicklow and Suffolk, with a third on Jersey on 6th. A Glossy Ibis continued on the Somerset Levels and a White Stork flew over Belper, Derbyshire, on 9th. Cattle Egrets were still at more than 10 sites.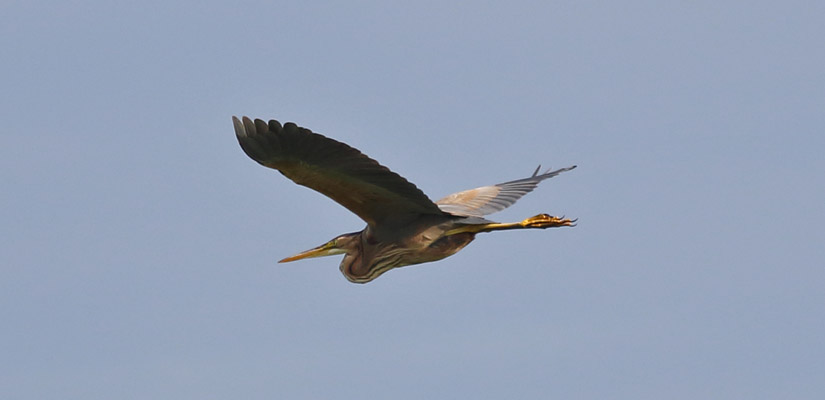 Purple Heron, East Coast NR, Wicklow (Photo: Paul Kelly)
A trio of brief Red-footed Falcons was noted: at Hen Reedbed, Suffolk, on 6th, over Kingston Bagpuize, Oxon, on 9th and at Walsham Dean Reservoirs, West Yorks, on 9th. A couple of Honey Buzzards were on show at the Wykeham Forest viewpoint, North Yorks, while Black Kites were noted at Frampton Marsh, Lincs, on 7–8th and Tatton Park, Cheshire, on 8th.
The first Fea's-type Petrel of the season flew past Berry Head, Devon, on 11th. Thirty-seven Cory's and four Great Shearwaters were seen from a Scilly pelagic on 10th, with three Cory's past Porthgwarra, Cornwall, on 11th. A Sabine's Gull was seen from a Cork pelagic on 9th and the first-summer remained at Nosterfield, North Yorks, all week.

Fea's Petrel, Berry Head, Devon (Video: Mike Langman)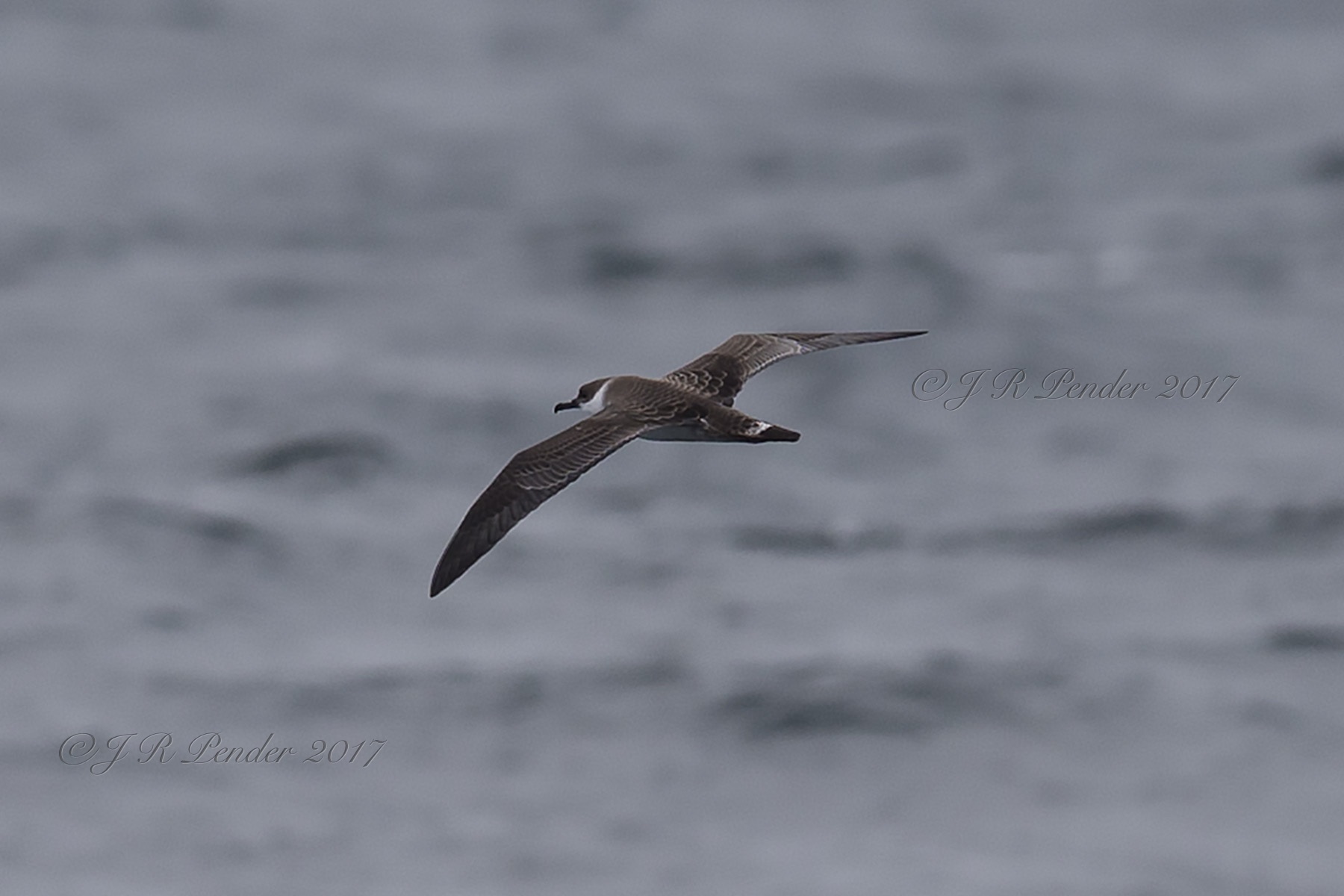 Great Shearwater, Scilly pelagic, Isles of Scilly (Photo: Joe Pender)
The Bonaparte's Gull reappeared at Oare Marshes, Kent, on 8th — this the fifth summer in a row that it has appeared. The Caspian Tern was last seen at the National Wetlands Centre, Carmarthenshire, on 5th and another was on the bund at Linford Lakes, Bucks, on 9th. The long-staying White-winged Black Tern finally moved on from Kilnsea, East Yorks, on 5th, as did the Northumberland bird. Others were on North Ronaldsay, Orkney, on 9th and at Skelton Lake, West Yorks, on 11th.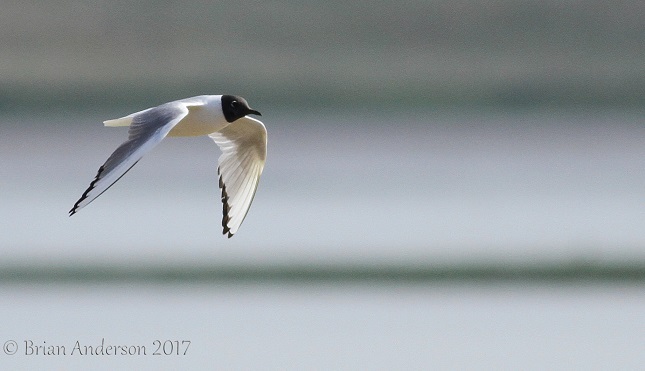 Bonaparte's Gull, Oare Marshes NR, Kent (Photo: Brian Anderson)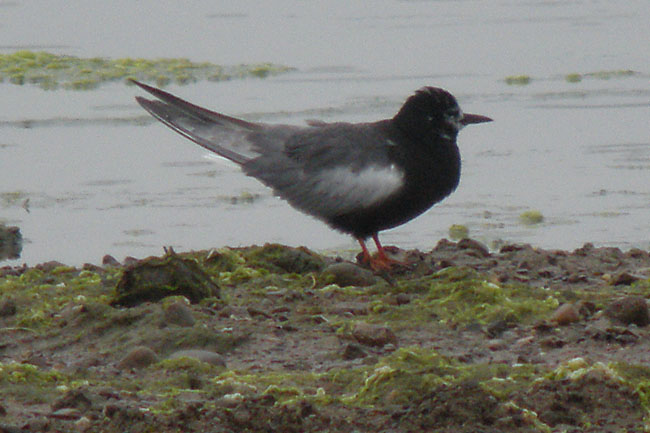 White-winged Black Tern, Skelton Lake, West Yorkshire (Photo: Dave Hunton)
Shorebird highlight this week was an adult Semipalmated Sandpiper at Aird an Runair, North Uist, on 5–6th, although the Long-billed Dowitcher at Boulmer, Northumberland, from 7th looked very smart indeed. A Buff-breasted Sandpiper was at Kilnsea Wetlands, East Yorks, from 8–10th and another graced the clifftop at the Butt of Lewis on 9th. The Pectoral Sandpiper was still in Northumberland on 5th. Two adult Black-winged Stilts remained at Ouse Washes, Cambs, to 11th and the family was still at Potter Heigham, Norfolk.

Semipalmated Sandpiper, Balranald RSPB, N.Uist, Outer Hebrides (Photo: Steve Duffield)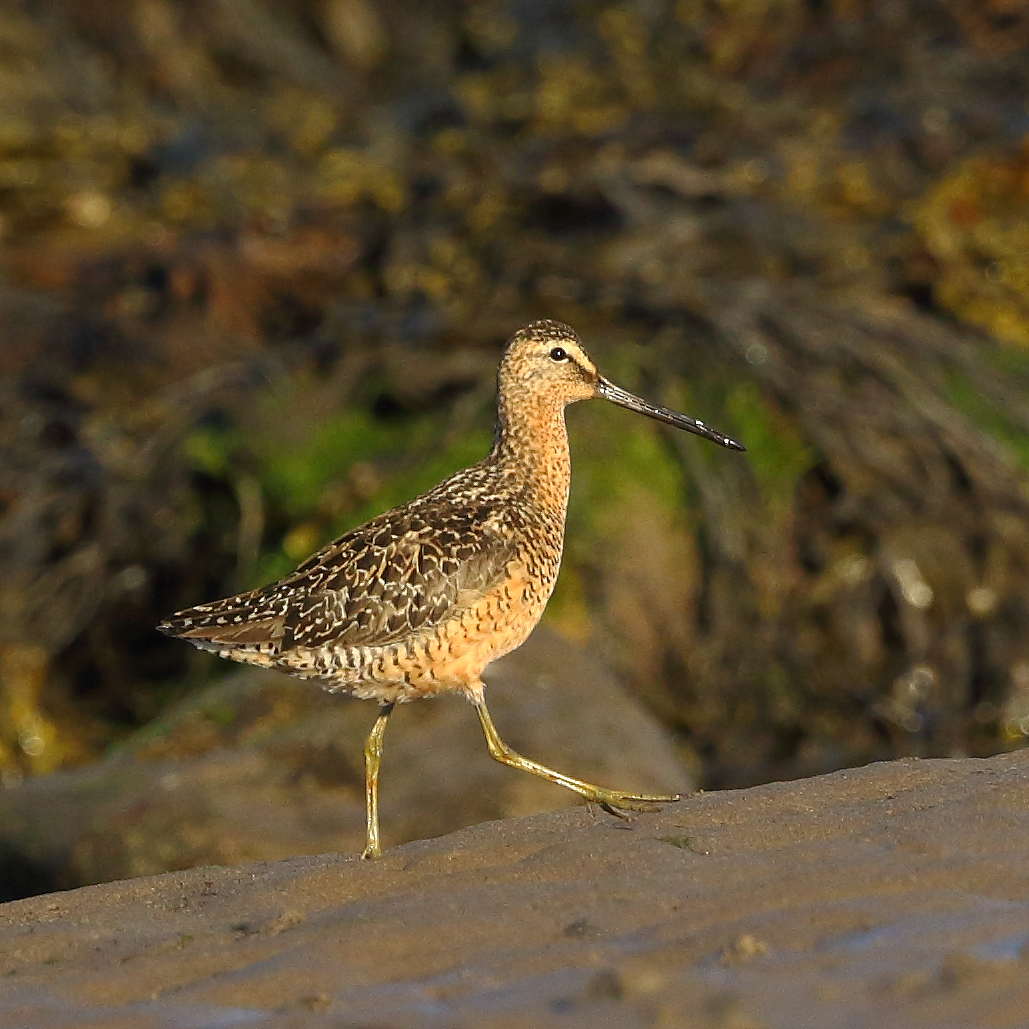 Long-billed Dowitcher, Boulmer, Northumberland (Photo: Heiko Peters)
Away from East Leake Quarry, where up to seven adults remained on show this week, European Bee-eater records involved singles over Broadstairs and Sandwich Bay, Kent, and Combwich, Somerset, on 5th, two over Bexleyheath, London, on 7th and one over Beachy Head, East Sussex, on 9th. There were reports of Eurasian Hoopoe in Gloucestershire and Durham and a male Golden Oriole was noted at Ballyroney, Co Down, on 9th.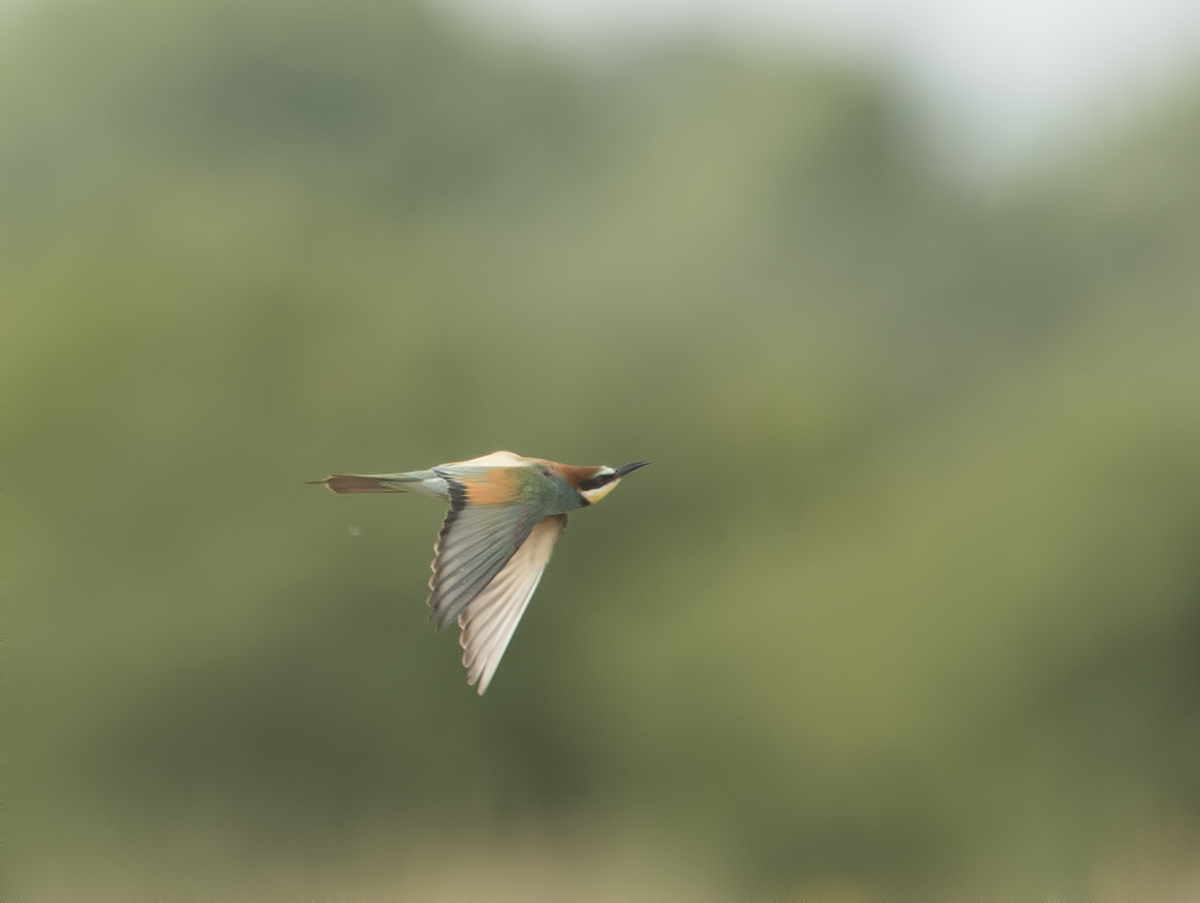 Bee-eater, East Leake, Nottinghamshire (Photo: Nick Nandan)
The Savi's Warbler was reported again at Hickling Broad, Norfolk, for the first time in a couple of weeks; the Minsmere bird was also still singing on 10th. Co Wexford's Marsh Warbler continued to sing at Cahore Marsh to 9th and a Blyth's Reed Warbler was trapped at Nanjizal, Cornwall, on 8th.
The Rose-coloured Starling on Skye, Highland, lingered all week, and another was found on Arran on 10th. A Red-rumped Swallow flew over Titchfield Haven, Hants, on 5th, while another lingered on St Mary's, Scilly, on 9th. A female Red-backed Shrike was at Hollesley Marshes, Suffolk, on 7th.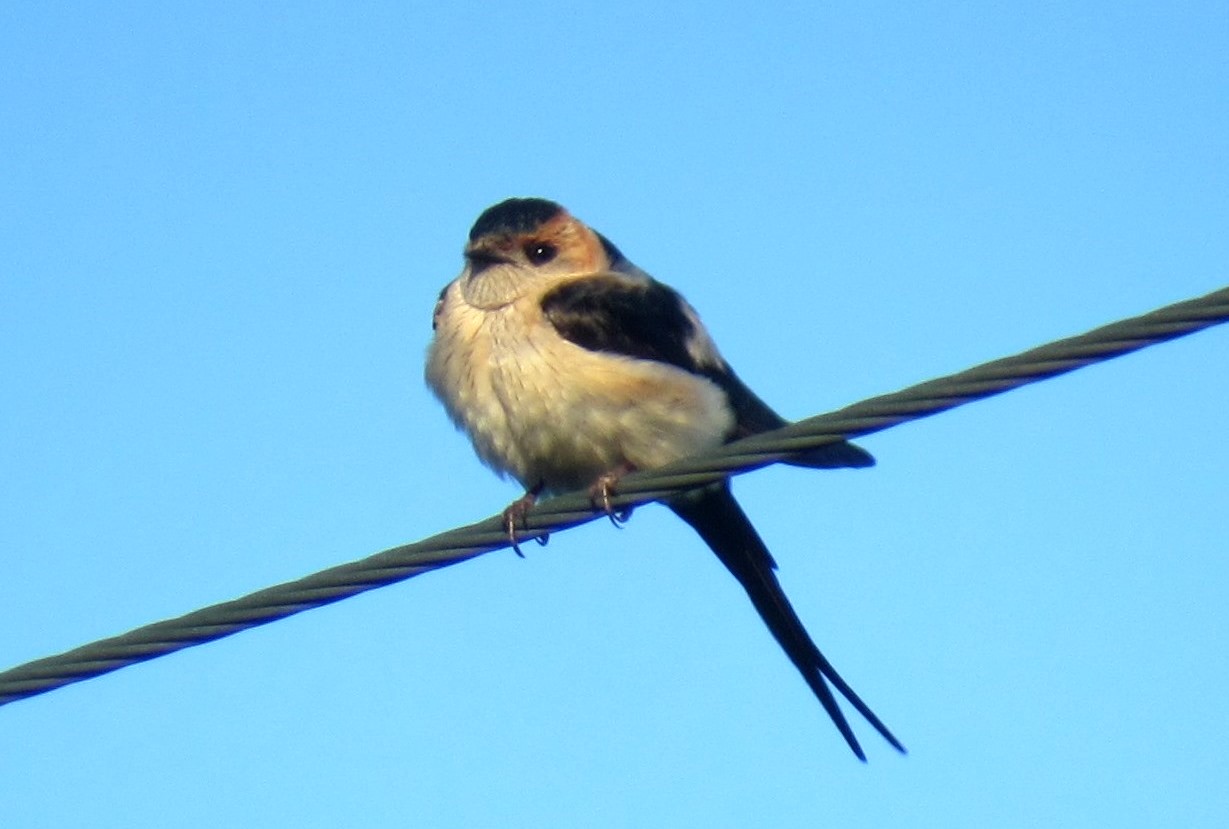 Red-rumped Swallow, St. Mary's, Isles of Scilly (Photo: Robin Mawer)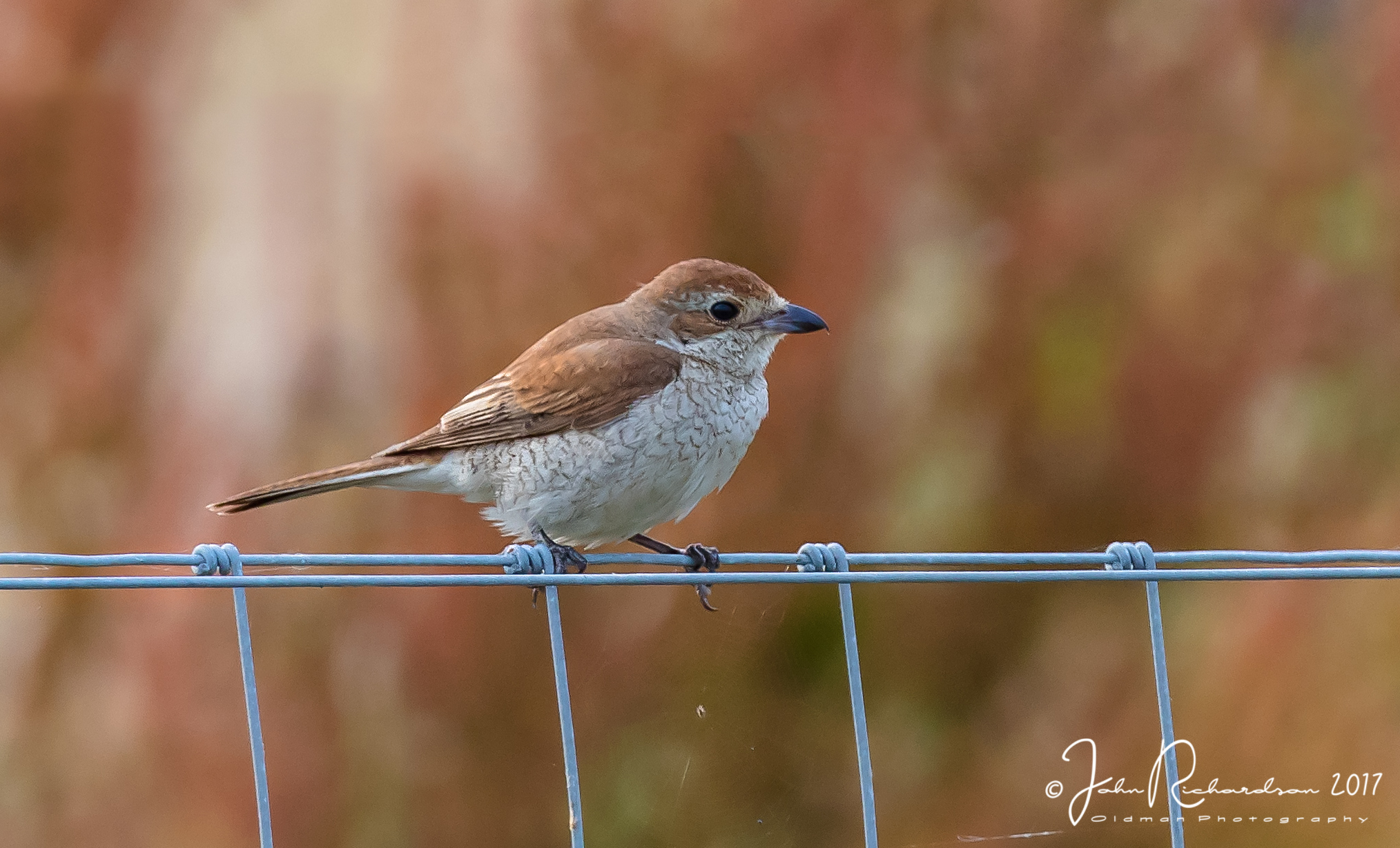 Red-backed Shrike, Hollesley Marshes RSPB, Suffolk (Photo: John Richardson)
Western Palearctic news
The first Grey-tailed Tattler for the Azores and Portugal was discovered at the legendary wader hot-spot of Cabo da Praia quarry, Terceira, on 7th. It reappeared there on 10th after having gone missing over the weekend. Another star shorebird was the fine adult Red-necked Stint at Nærland, Rogaland, Norway, on 6th.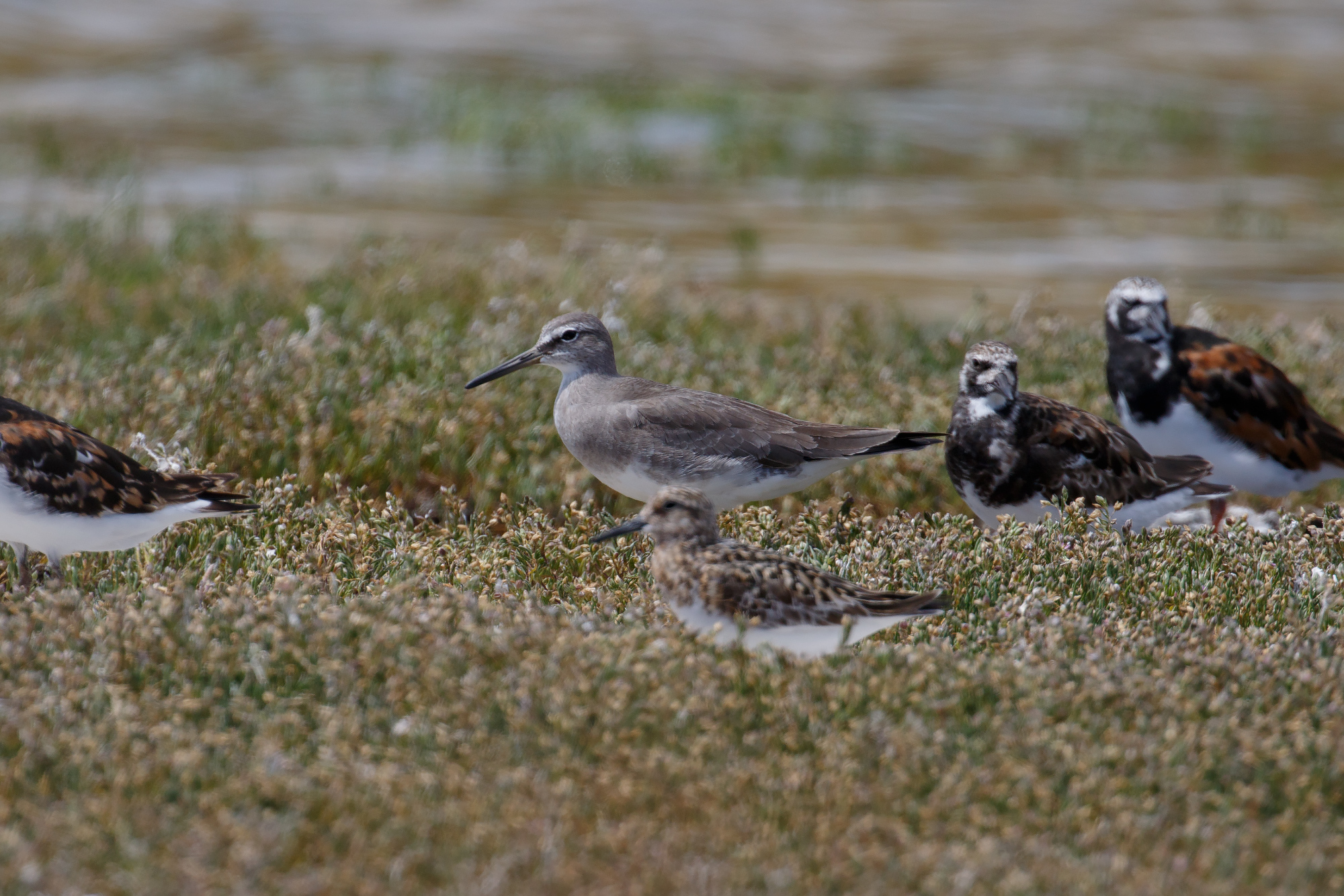 Grey-tailed Tattler, Azores (Photo: Josh Jones)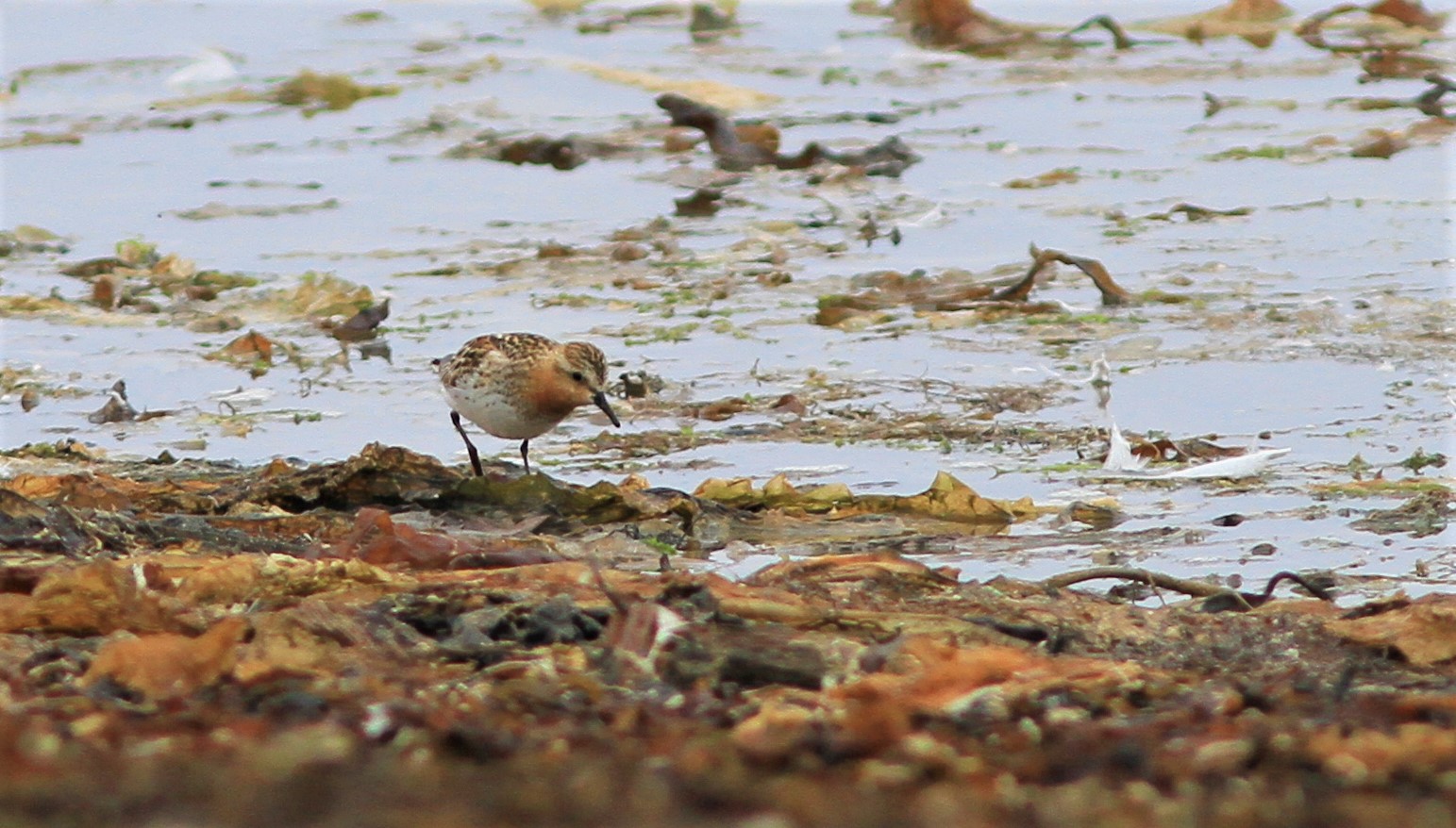 Red-necked Stint, Norway (Photo: Sigmar Lode)
The Elegant Tern continued to frequent the beach at Oye-Plage, France, until at least 11th and the Black-browed Albatross also intermittently visited Sylt, Germany, throughout the week. Two notable records from Israel concerned a Pink-backed Pelican in Upper Galilee on 8th (perhaps the bird from Bet She'an Valley earlier in the year) and a Yellow-billed Stork at Kfar Ruppin on 9th.