The week at a glance
It feels like this strange, mixed spring has now concluded and, while the potential for the occasional major rarity always remains throughout June and July, general migration will now take a back seat for a couple of months. The overall volume of bird news was frightfully low by the end of the review period, by which time frankly rotten weather conditions, more akin to late October than early June, had battered the southern half of our isles.
With such a paucity of bird news in general, it felt more like a mid- to late June week than the start of the month. If conditions are right, the very beginning of June can sometimes be quite dynamic for overshoots and drift migrants, but that wasn't the case this time out. That said, not wanting to put too much of a dampener on proceedings, there were some exciting discoveries — and none more so than the Sooty Tern that flew past Uisaed Point, Argyll, on 2nd.
It's now been 12 summers since the famous, long-staying Sooty Tern spent July and August 2005 touring sites in Wales and latterly Ireland. Most people saw it on the lagoon at Cemlyn, Anglesey, during a two-week period in mid-July and there are no doubt plenty hoping for a repeat of history in the coming weeks. This Sooty is presumably the bird seen in France in early May, which was widely speculated to be the bird also seen (in chronological order) off Cape Verde, Lanzarote and mainland Portugal in March and April. If it is the same individual, and of course there'll be no way of proving it is, it's a casual 4,600 km (in a straight line) between Raso and Uisaed Point. Quite impressive.
Content continues after advertisements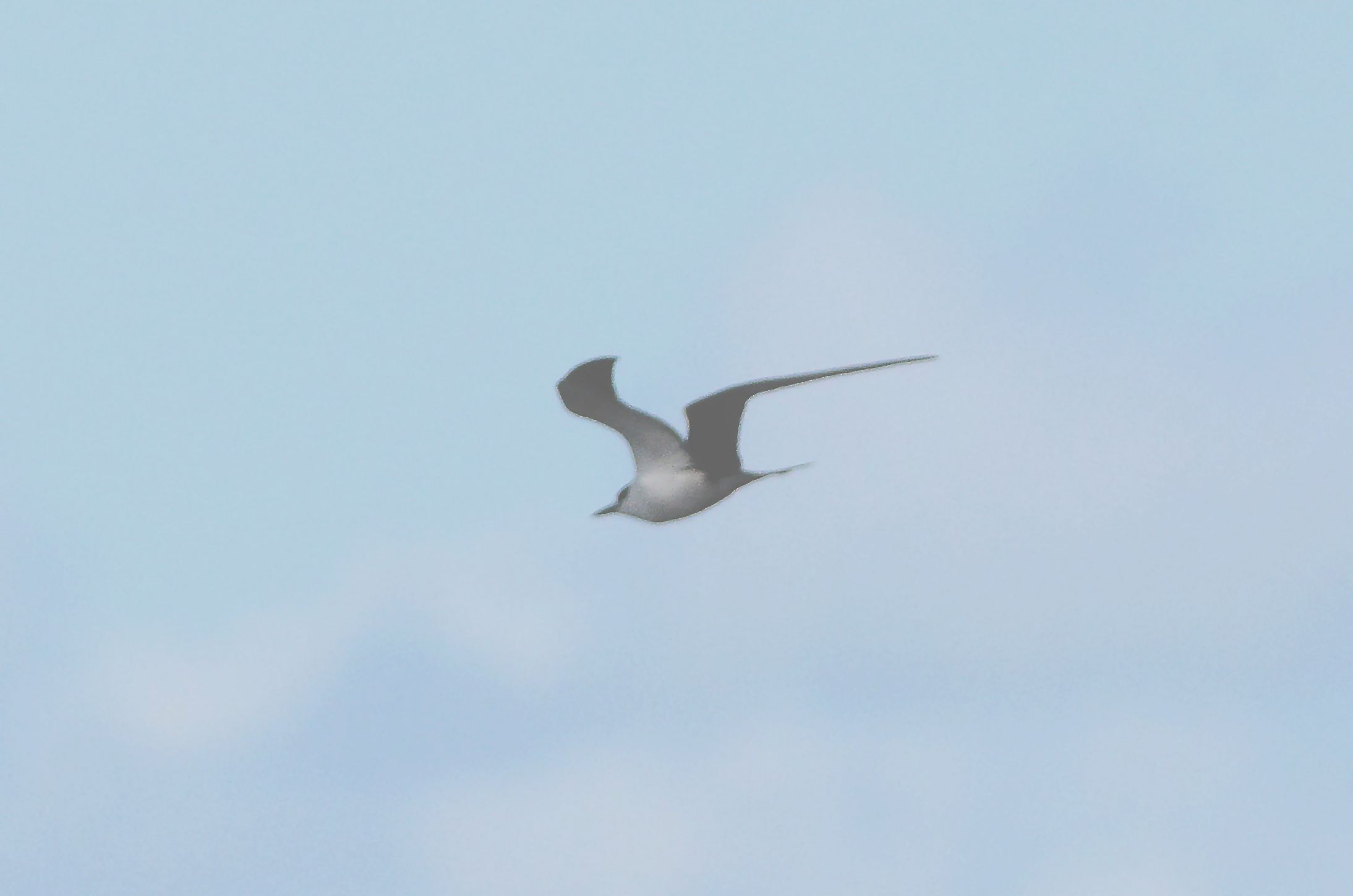 Sooty Tern, Uisaed Point, Argyll (Photo: Eddie Maguire)
Seawatching was very much the focus for coastal birders during the inclement conditions of Monday and Tuesday, with plenty of south-coast sites noting small numbers of European Storm Petrels, particularly on Tuesday morning as birds reoriented after a horrendous night of wind and rain. Small numbers of Sooty and Balearic Shearwaters were also noted, as was the occasional Pomarine Skua, but, as you'd expect for the very start of June, species selection otherwise wasn't at its best.
The Pied-billed Grebe remained in situ at Loch Feorlin, Argyll, this week, while the Aberdeenshire coastline produced an adult drake Black Scoter off Murcar Golf Course from 31st — will last year's American White-winged Scoter return? The female Surf Scoter continued off Burray, Orkney, and the drake was still off Hamar, Unst, Shetland, on 4th. In Highland the American Black Duck remained near Strontian (of course), while a drake Green-winged Teal was a brief visitor to Walls, Shetland, on 4th. Also in Aberdeenshire, the drake King Eider was showing well on the Ythan Estuary this week. A late White-billed Diver was off Papa Westray, Orkney, on 1st.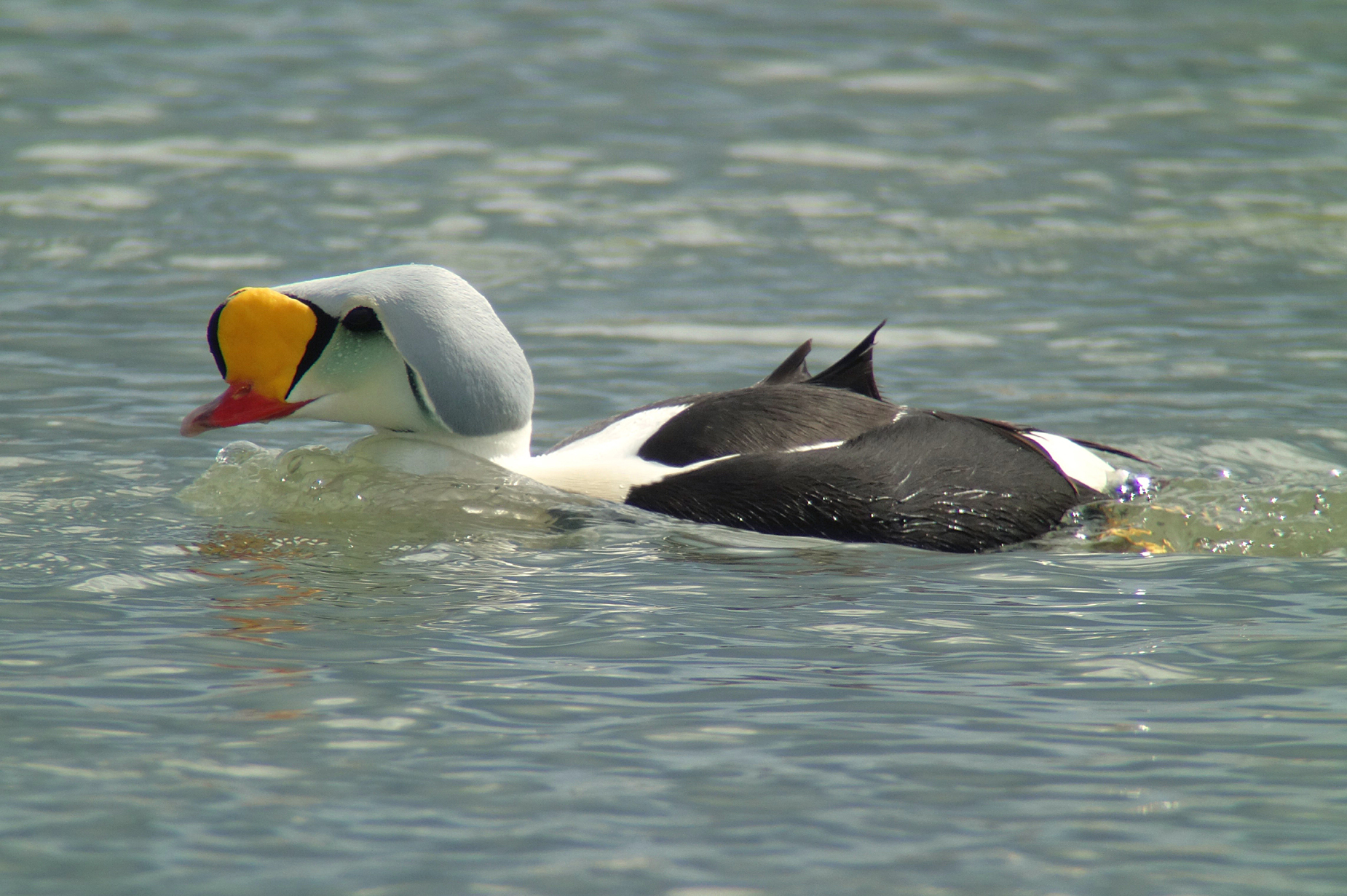 King Eider, Ythan Estuary, Aberdeenshire (Photo: Kris Gibb)
A Glossy Ibis dropped in at Cley, Norfolk, briefly on 2nd before flying past Sheringham. Perhaps the same bird was then at Minsmere, Suffolk, on 4th. Meanwhile one stayed put on the Somerset Levels. A female Little Bittern was at Cotswold Water Park, Glos, from 3rd, and a male was reported barking at Lakenheath Fen, Suffolk, on 3–4th. A first-summer Purple Heron was on show at Minsmere, Suffolk, from 4th. Two Night Herons remained on St Mary's, Scilly, on 1st and a first-summer was photographed at Carlton Marshes, Suffolk, on 31st. The long-stayer remained at Shrewsbury, Shropshire, but is now being touted as possibly of the American form hoactli and therefore presumably an escape.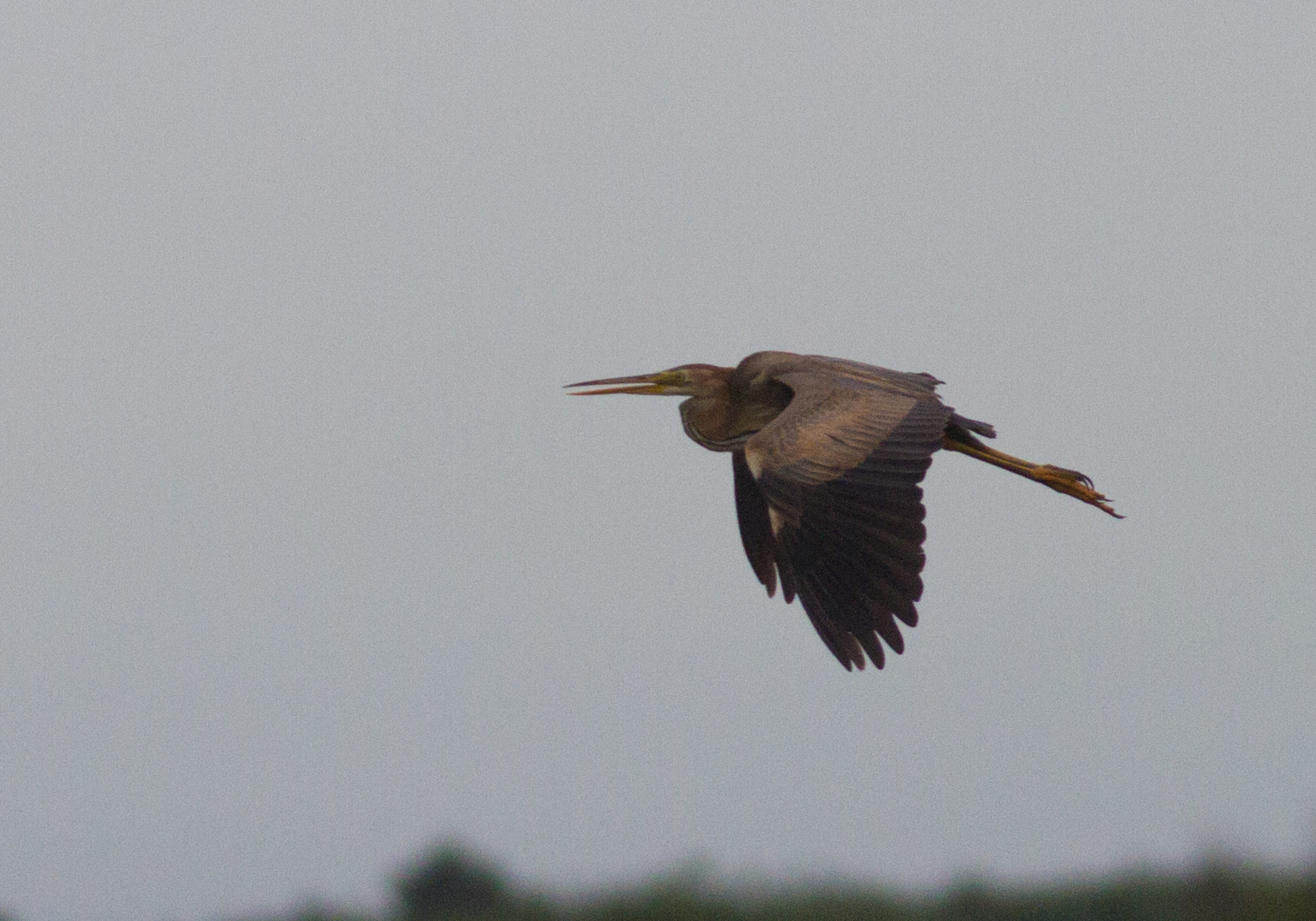 Purple Heron, Minsmere RSPB, Suffolk (Photo: Jake Gearty)
Red-footed Falcons at Minsmere, Suffolk, and Ham Wall, Somerset, both showed well to 4th and another was back at Windmill Farm, Cornwall, that day (one was there on 29th). Five other sites hosted the species, with two first-summer males over Nanjizal, Cornwall, on 1st and a female at Grove Ferry, Kent, on 2nd among those seen. An immature male Montagu's Harrier was at Thorne Moors, South Yorks, on 6th.
The first-summer Bonaparte's Gull was back at Longham Lakes, Dorset, on 5th — its first appearance there since 18 May. Immature Ring-billed Gulls remained at Lurgan Green, Co Louth, Ynyslas, Ceredigion, and Tralee, Co Kerry — the latter alongside an unseasonable adult Glaucous Gull.
The Spotted Sandpiper continued to perform delightfully at Buttermere, Cumbria, throughout the week and was regularly seen displaying to Common Sandpipers. A Pectoral Sandpiper was on Papa Westray, Orkney, on 31st and another on Tiree, Argyll, the following day. The adult American Golden Plover was still on the Gann Estuary, Pembrokeshire, on 31st and another Welsh record came on 1st, when a first-summer was at Penrhos Coastal Park, Anglesey. Also on Anglesey, a Temminck's Stint was at Cemlyn Bay on 31st — one of two seen this week, the other at the more predictable location of Frampton Marsh, Lincs. Just hours after the exciting news that Black-winged Stilts had young at Welney, Norfolk, the chicks were predated on 31st. Three adults were in East Sussex on 2nd: two at The Midrips and another at Rye Harbour. Another was at Cley, Norfolk, on 3rd.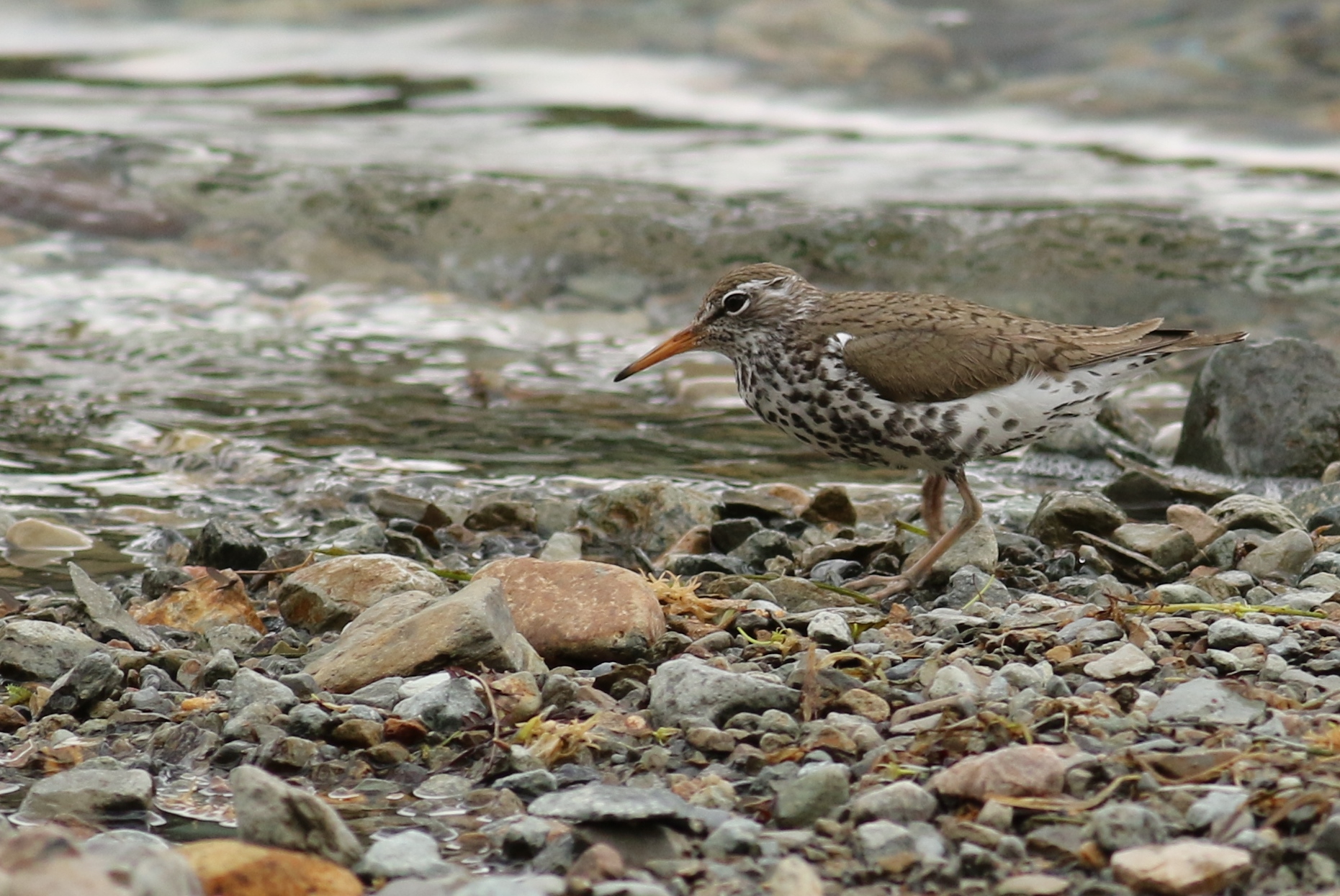 Spotted Sandpiper, Buttermere, Cumbria (Photo: Nick Truby)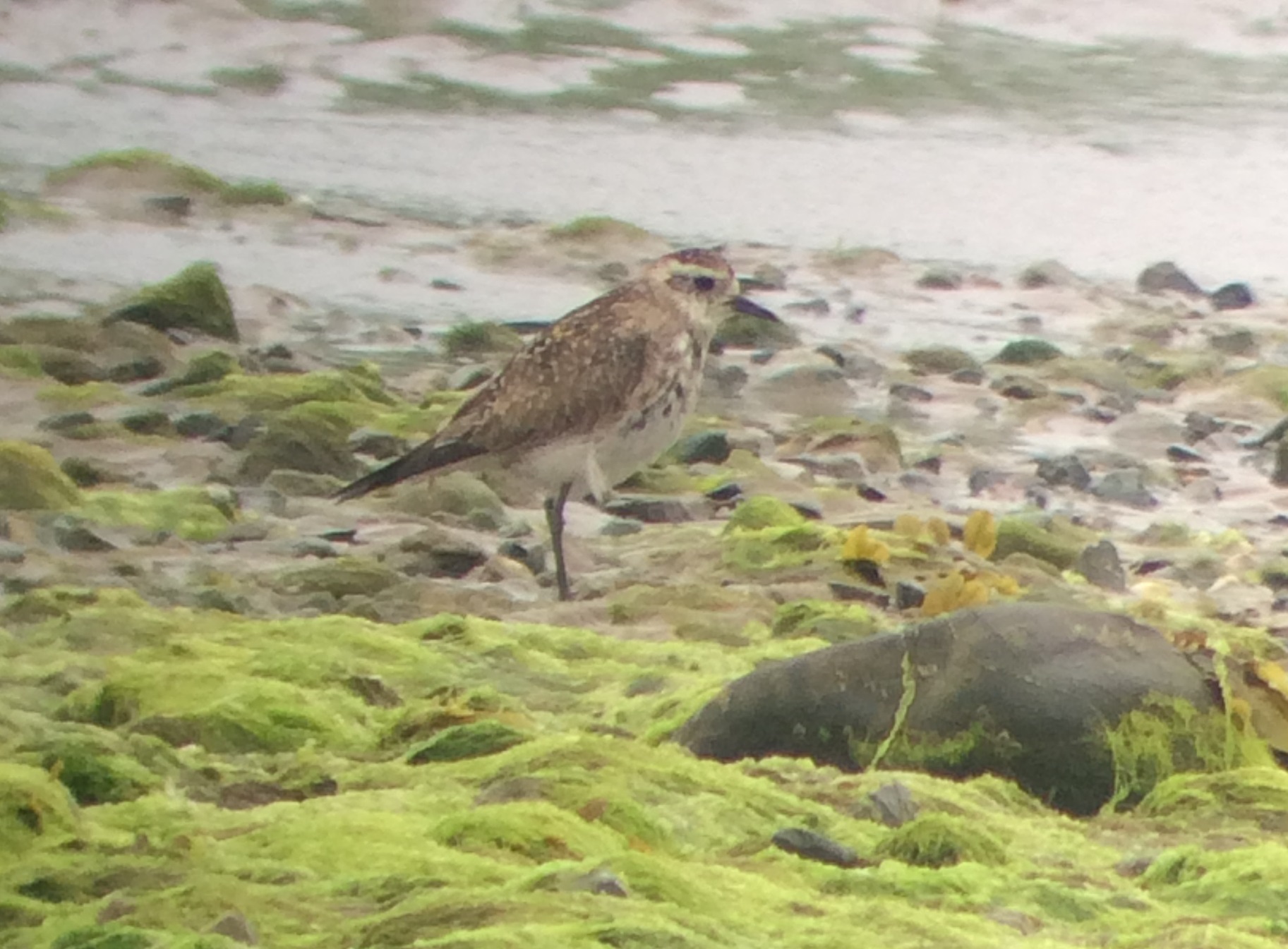 American Golden Plover, Penrhos Coastal Park, Anglesey (Photo: Robin Sandham)
A Savi's Warbler was in song at Wicken Fen, Cambs, from 31st, while long-stayers were still audible at Minsmere, Suffolk, and Hickling Broad, Norfolk. The Iberian Chiffchaff was still singing near Kelsall, Cheshire, throughout the week and another was a brief visitor to Landguard, Suffolk, on 1st. A male Eastern Subalpine Warbler was on Sanday, Orkney, on 2nd. A male Greenish Warbler sang at Colne Point, Essex, on 31st and the Calf of Man's second of the spring was seen on 5th. A male trapped at Portland, Dorset, on 1st initially excited some who spied a second wing bar in photos posted on Twitter, though it sounded like a typical Greenish rather than anything rarer. Another sang on Eriskay, Outer Hebrides, on 31st.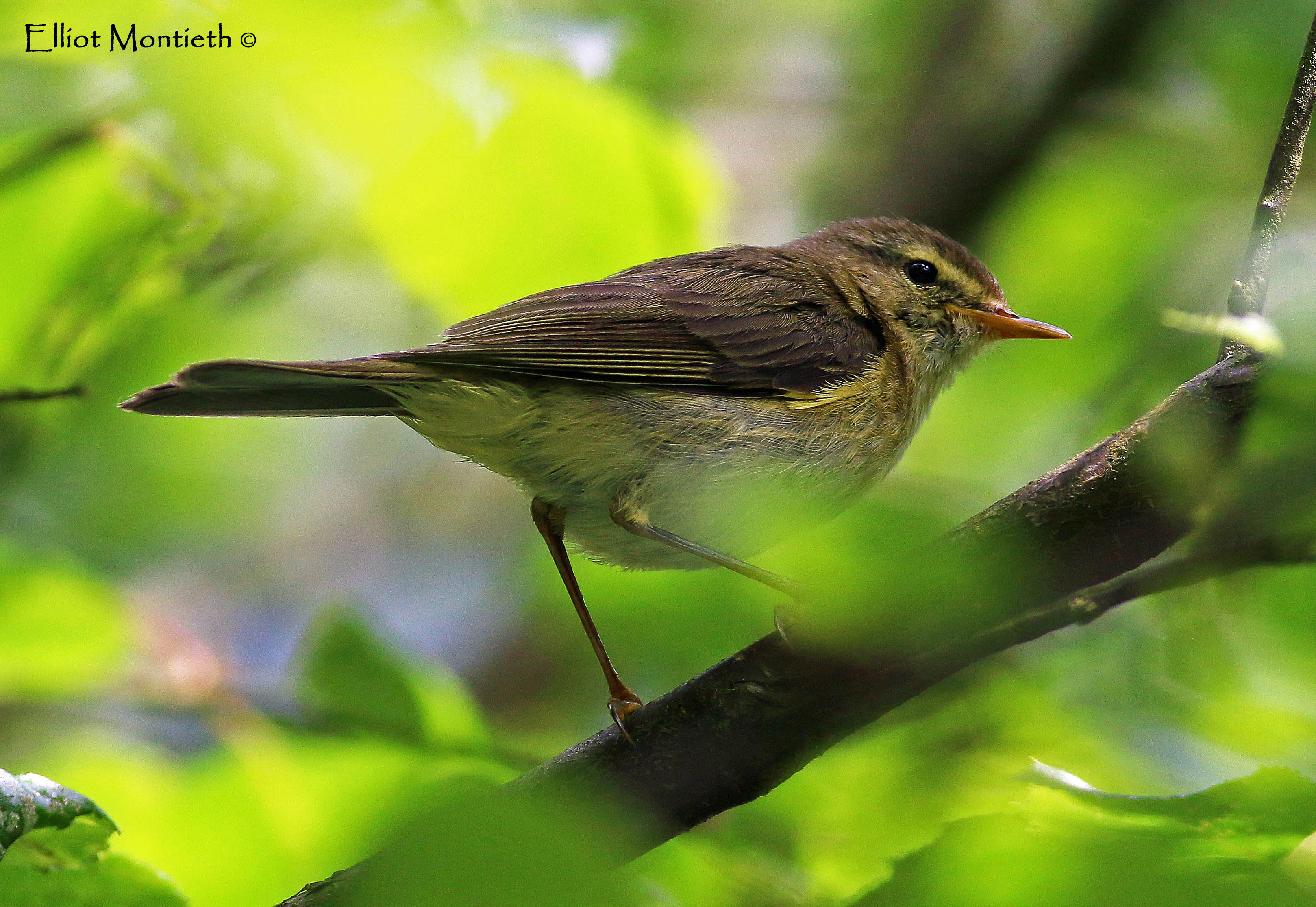 Iberian Chiffchaff, Kelsall, Cheshire (Photo: Elliot Montieth)
Two Icterine Warblers were on Fair Isle on 2nd, with another couple seen on Mainland Shetland during the week. A male sang at Nigg Bay, Highland, from 2nd and another was in song at Kilnsea, East Yorks, on 3rd. Marsh Warblers were at 10 sites this week, with a singing male at Bowesfield Marsh, Cleveland, from 4–6th among the most popular and one of three in Cleveland. Another was trapped well inland at Wintersett Reservoir, West Yorks, on 3rd. Of the rest, the first for Barra singing at Castlebay on 4th was the most notable.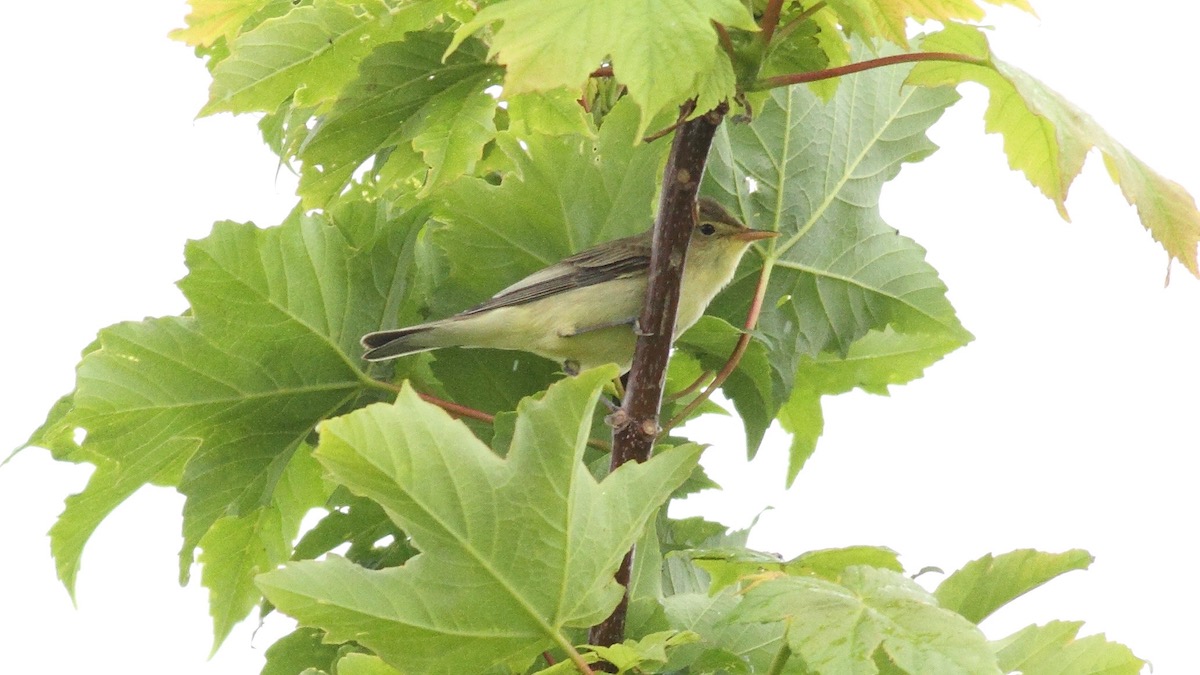 Icterine Warbler, Nigg Bay, Highland (Photo: Peter Stronach)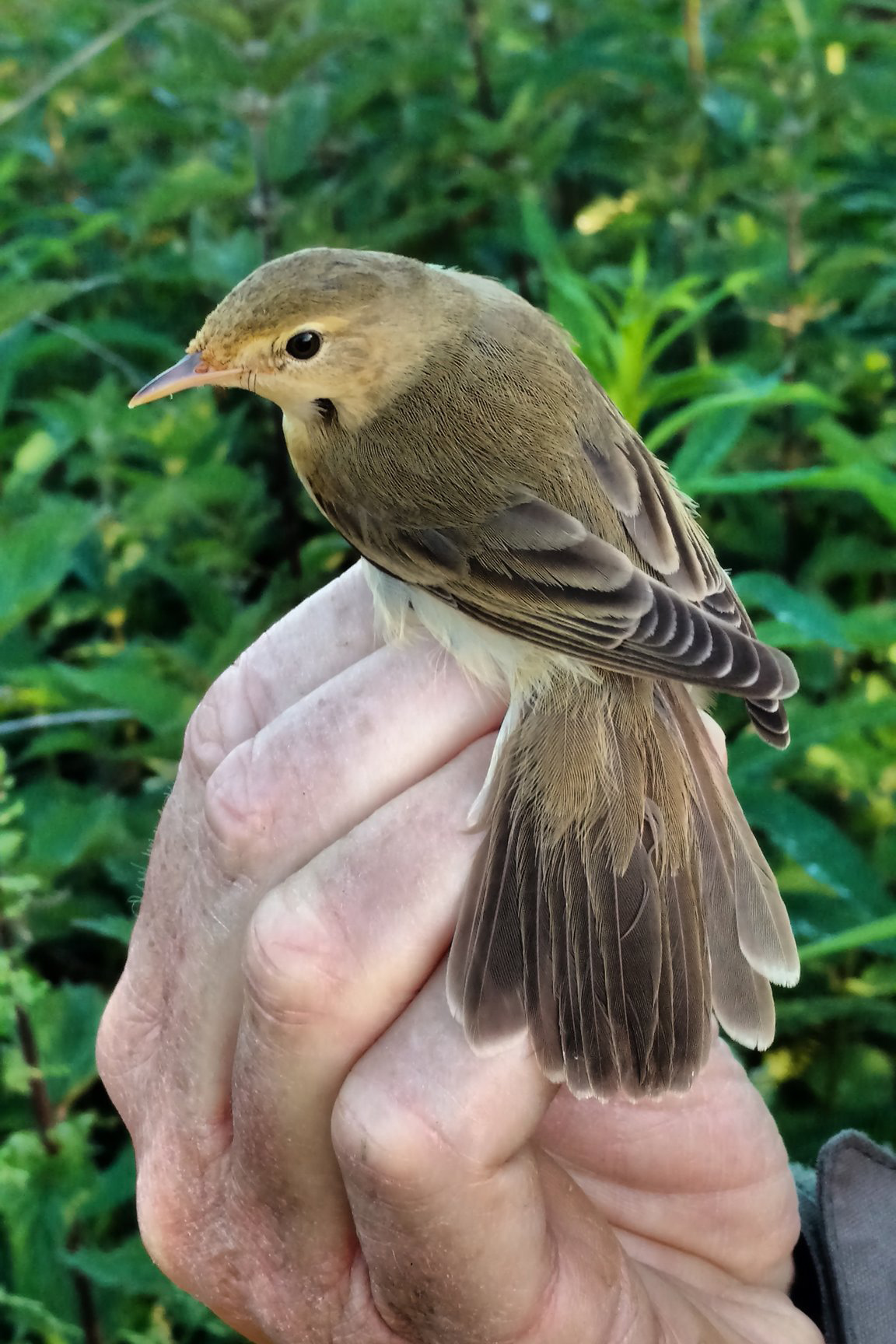 Marsh Warbler, Wintersett Reservoir, West Yorkshire (Photo: Jonathan Holliday)
Male Red-backed Shrikes visited Colyford Common, Devon, on 5th and Isle of May, Fife, on 6th, while females were in Essex and Durham. At least a couple of others were noted on Shetland. Just a single Woodchat Shrike was seen — at Abbotsbury, Dorset, on 2nd. Of the week's Common Rosefinches, the most surprising was a female or young male with Linnets briefly at Thorncombe Street, Surrey, on 1st. Others were at Kilnsea, East Yorks, Scourie, Highland, and a handful were also noted on Shetland. European Serins included a female at South Walney, Cumbria, on 1st, a male at Weybourne, Norfolk, on 3rd and others in Hampshire and Dorset.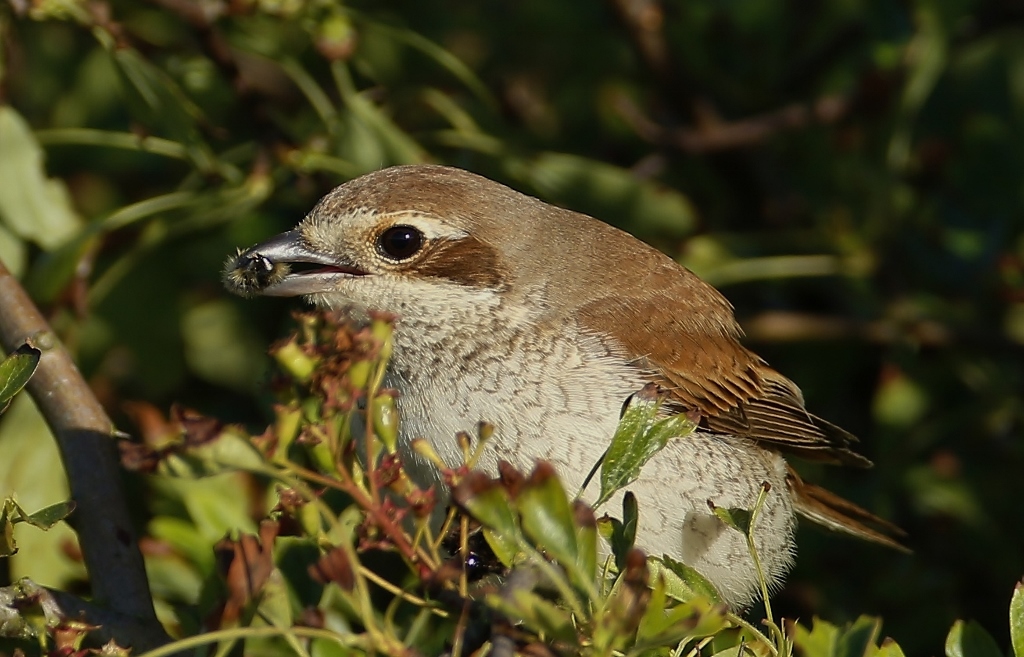 Red-backed Shrike, Marsden Quarry, Durham (Photo: Mark Fullerton)
With June came the first Rose-coloured Starlings: birds were at Dungeness, Kent, and on Lundy, Devon, on 1st and Ipswich, Suffolk, on 2–3rd. A Golden Oriole sang at Flamborough Head, East Yorks, on 2nd and another remained at Portland, Dorset, to 1st, with a third at Holm, Orkney, on 6th. A Hoopoe was at Cranham Wood, Glos, from 31–4th and others were seen in Herefordshire, Cornwall and Counties Kerry and Cork. The week's only European Bee-eater was over Dungeness, Kent, on 2nd. A Wryneck at Noar Hill, Hants, on 1st was late. Brief Red-rumped Swallows were in Dorset, Devon and Kent.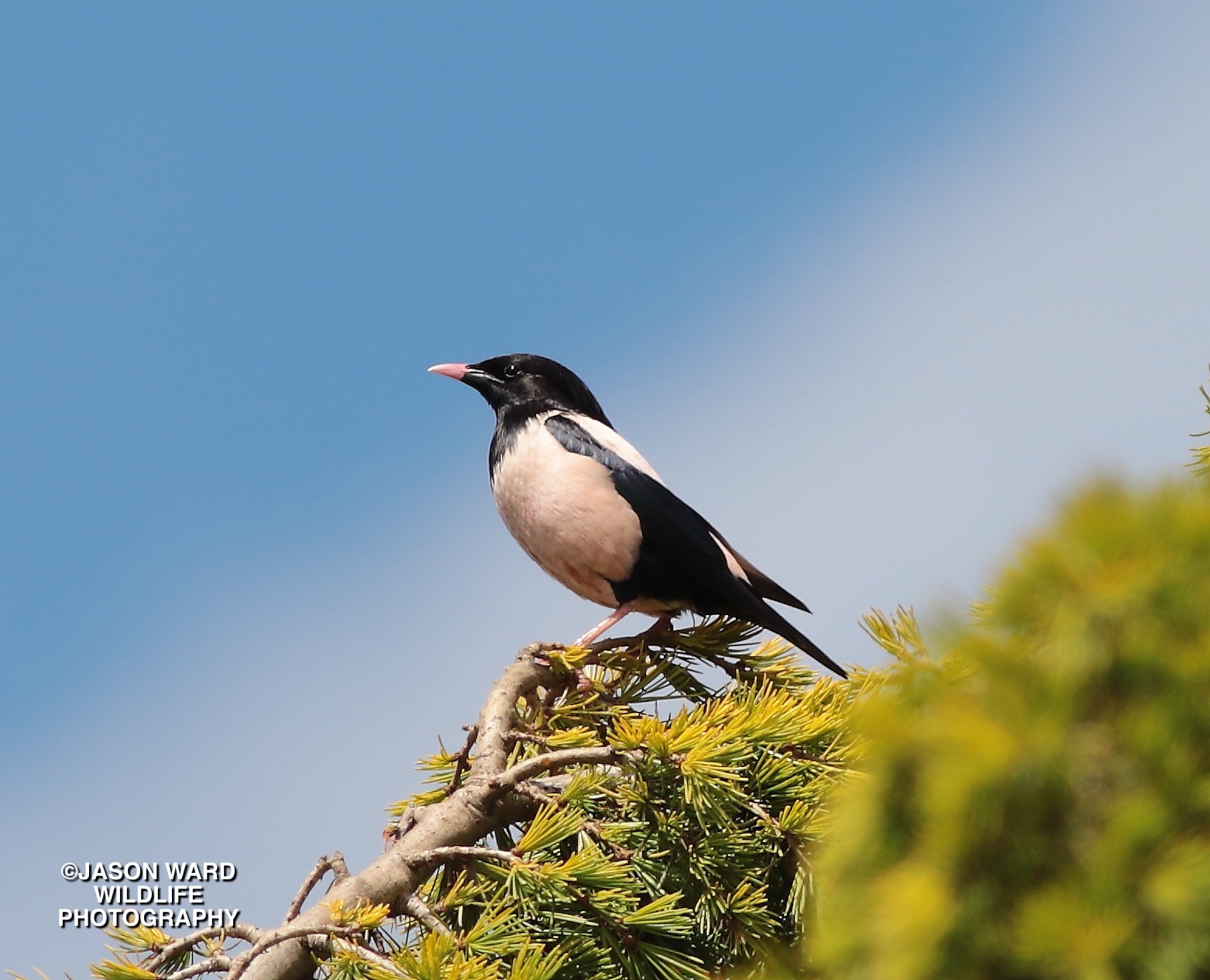 Rose-coloured Starling, Ipswich, Suffolk (Photo: Jason Ward)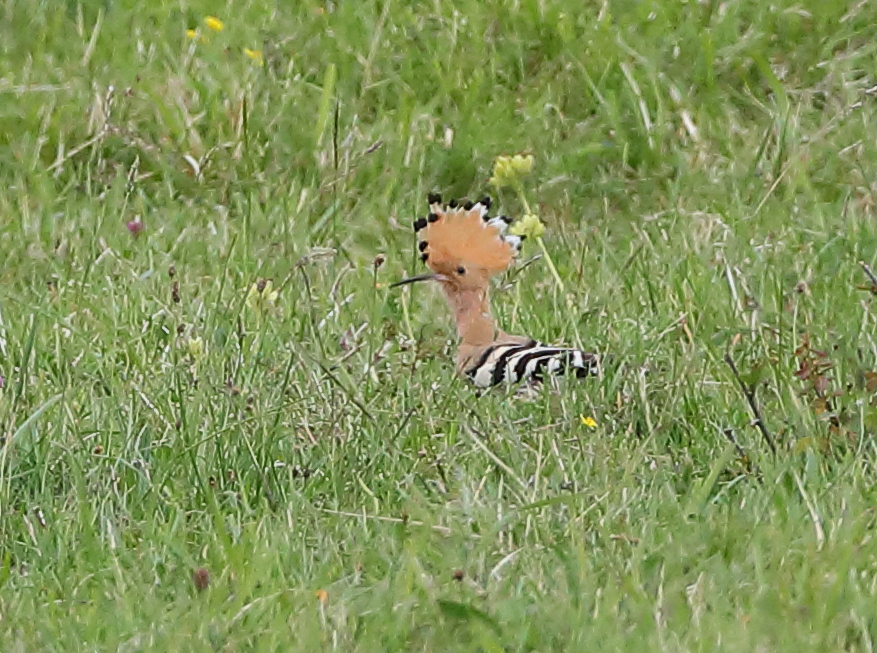 Hoopoe, Cranham Wood, Gloucestershire (Photo: Mike Trew)
Western Palearctic news
Iceland's third subalpine warbler — and the first confirmed Eastern — was found at Vík on 31st and remained to 3rd. A male River Warbler in song at Sassegnies, Nord, is just the 13th for France.
An Upcher's Warbler at Kaliakra, Bulgaria, on 4th is a national first and just the second record for Europe. Norway's 10th Lesser Scaup was near Alta, Finnmark, on 2nd. An adult Egyptian Vulture was seen at various sites in Sjaelland, Denmark, from 3–5th. Italy's 15th Black-winged Kite was in Piedmont on 4th, while the Black Heron continued near Porto Cesareo, Apulia.
The Sooty Shearwater at Jahra Pools reserve on 6th represents just the fourth for Kuwait on 6th. The Snowy Egret remained at Madalena, Pico, Azores, on 2nd, while we leave you with news that the Black-browed Albatross was still showing well intermittently on its favoured lagoon on the German island of Sylt.

Black-browed Albatross, Germany (Video: Pierre-André Crochet)