It's been another largely quiet week around Britain and Ireland, although the first significant easterly winds for what seemed like an eternity did result in a few new arrivals in eastern areas, notably Coues's Arctic Redpolls.
Several of these popular finches were found in north Norfolk, with up to two at Cromer golf course from 5th onwards, one reported at a private site near Bodham on 8th and three near Letheringsett on the same day. In addition, the regular bird was still performing well at Hazlewood Common, Suffolk. It's already proved a record winter for Coues's in many European countries and there must be plenty more out there to be found – we're certainly expecting a few more reports of them in the coming weeks.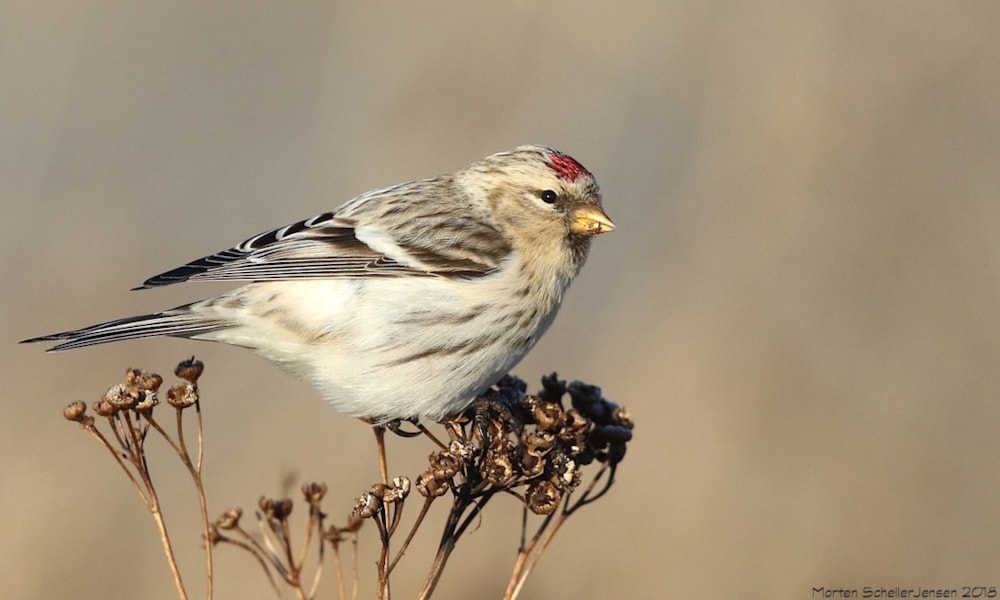 Coues's Arctic Redpoll, Koege, Denmark (Morten Scheller Jensen).
Putative Italian Sparrow in Devon aside, the only mega rarities reported this week were on Shetland. One was the long-staying Pied-billed Grebe, still favouring Loch of Spiggie on 3rd, while another was a fly-by Brünnich's Guillemot at Lamba Ness, Unst, mid-morning on 5th (though not reported until early the following morning).
White-billed Diver records included a new adult off Holborn Head, Highland, from 7th and another off Finstown, Orkney, on 6th. Two were reported north past Beadnell, Northumberland, on 6th, with one of these also passing Newbiggin and Hadston Carrs.
A Todd's Canada Goose was seen on Islay, Argyll, during the week. New Black Brants were reported at Donna Nook, Lincs, on 5th and Farlington Marshes, Hants, on 9th, with one still at Cley, Norfolk and the regular adult on Walney Island, Cumbria. The white-morph Snow Goose was still in the Rattray area of Aberdeenshire, with the blue morph again roosting at Loch of Skene on 5th.
The intermittent drake Black Scoter was back off the Northumberland coast at Goswick on 7th – the first report of it since March 2017. It was seen again on 8th but not on 9th. Elsewhere, the drake remained off Rossbeigh, Co Kerry, on 7th. Two Surf Scoter were still off Porthpean, Cornwall, this week with two also off Laytown, Co Meath. Others were in Lothian, Fife, Conwy and Shetland. Female King Eider were still in situ on Mid Yell, Shetland, and off Ynyslas, Ceredigion.
The 15 American Wigeon seen included no fewer than seven in Scotland, including a new male at Turnberry Point, Ayrshire, from 7th and another at Loch of Strathbeg, Aberdeenshire, on 3rd. Elsewhere, two drakes were on North Uist and three were in Highland. Far fewer Green-winged Teal were noted, with just eight noted in Britain and Ireland. New drakes were at Kilnsea, East Yorkshire, on 5th and Port Allen, Perth and Kinross, on 9th.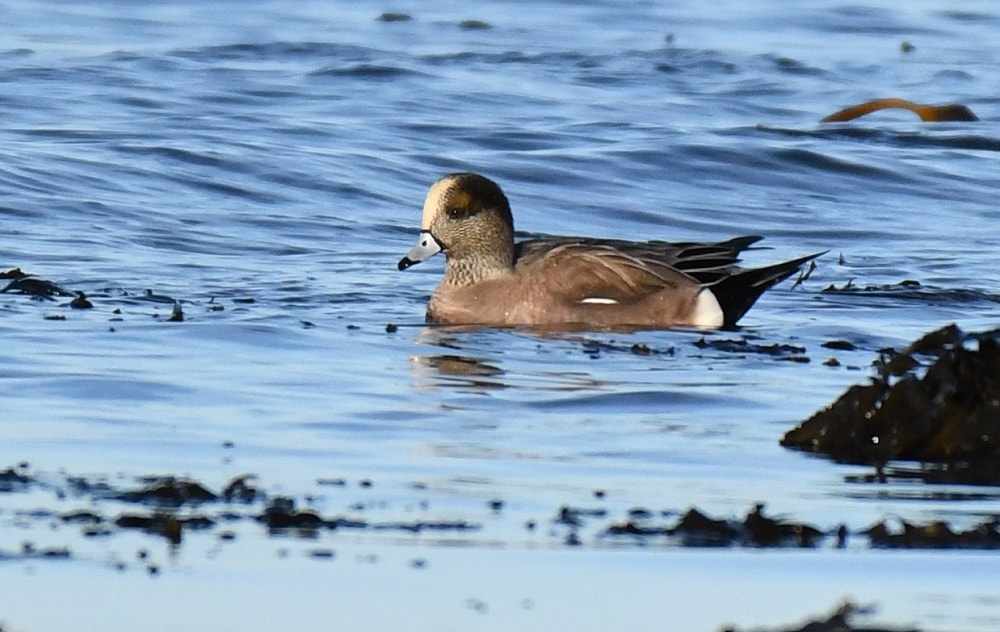 American Wigeon, Dipple, Ayrshire (Angus Hogg).
A dozen Ring-necked Duck involved three in England, one apiece in Scotland, Wales and Northern Ireland and six in the Republic of Ireland. The latter included two together on Achill Island, Co Mayo. Once again, it was the long-staying Lesser Scaup at Chew Valley Lake, Somerset, and Dozmary Pool, Cornwall, that made up the Aythya roll call. The only Ferruginous Duck concerned the German-ringed drakes at Dinton Pastures, Cornwall.
A strong western and south-westerly bias describes this week's Glossy Ibis distribution, with an impressive cluster of records in the Inner Hebrides, Argyll – a flock of five was on Mull, for example. Further south, new birds were at Ballybay Wetland Centre, Co Monaghan, on 9th, Liscannor, Co Clare, on 8th and Lydney, Glos, from 7th; three also remained at Castlefreke, Co Cork. South-westerly bias also applied to Western Cattle Egrets, with 20 sites logging birds, including 15 at Newtown-in-St Martin, Cornwall, and 26 at Sharpham Park, Somerset.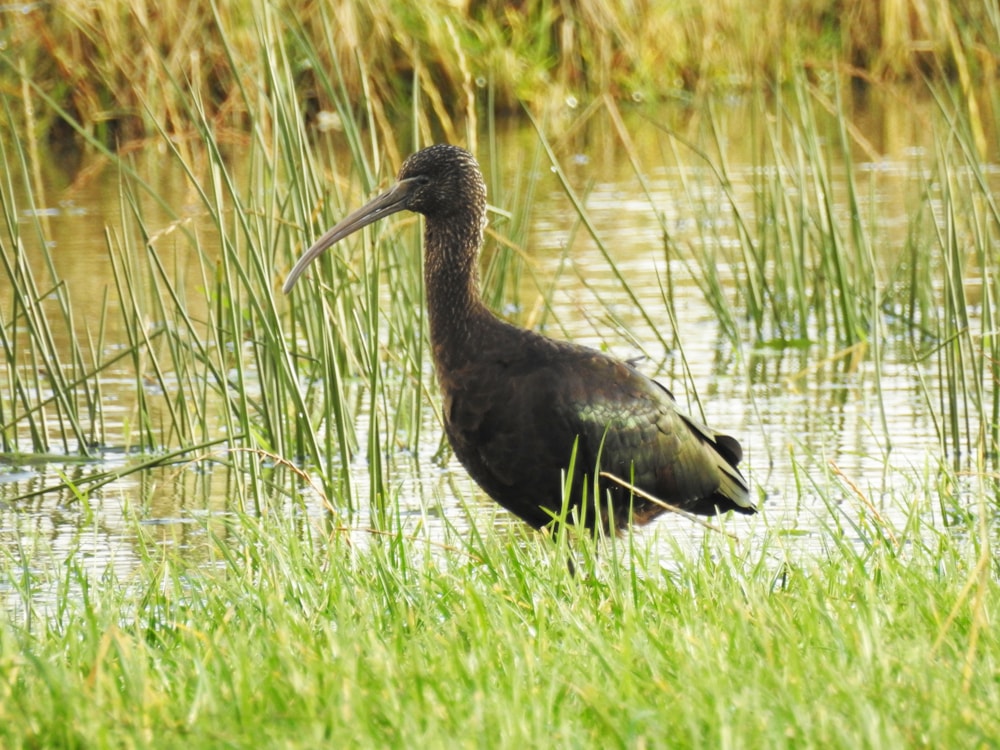 Glossy Ibis, Strabane, Tyrone (Christine Cassidy).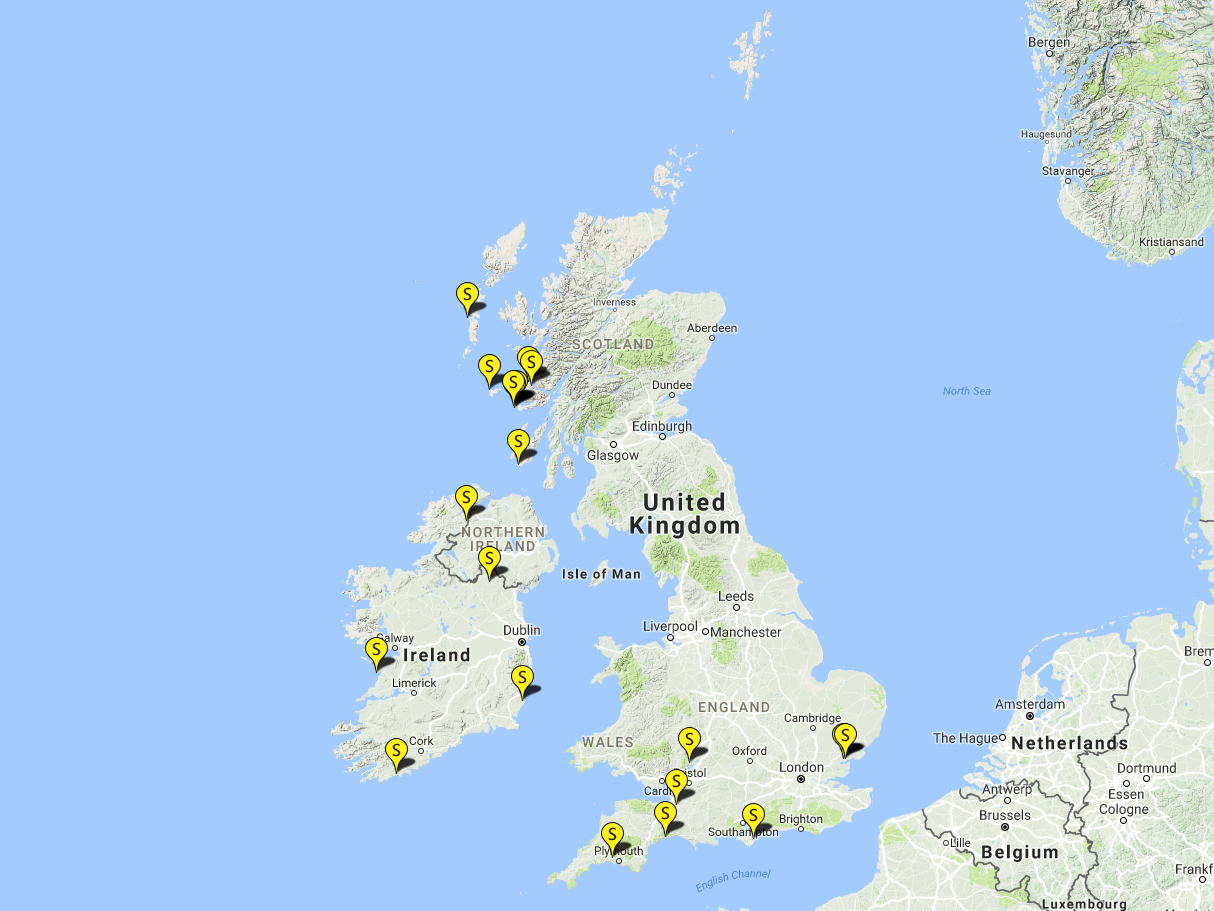 Glossy Ibis records in Britain and Ireland, 3-9 January 2018 (BirdGuides.com data).
The regular adult Rough-legged Buzzard was still north of Thorney Toll, Cambridgeshire, on 9th, although it ranges over a huge area and is easily missed; also in the county, another adult was seen to the south of Woodwalton Fen that day. One was found at Plenmeller Common, Northumberland, on 8th and there were further reports from Northamptonshire and Kent.
Scilly birders were given a second chance at Snowy Owl, when it reappeared on the archipelago on 3rd. It spent the week on St Martin's, often showing well, and now seems settled there. Although the assumption would be that this is the same individual that recently visited Cornwall, and indeed photos seem to show two very similar-looking birds, locals have reported that they suspect two individuals might be at large after all.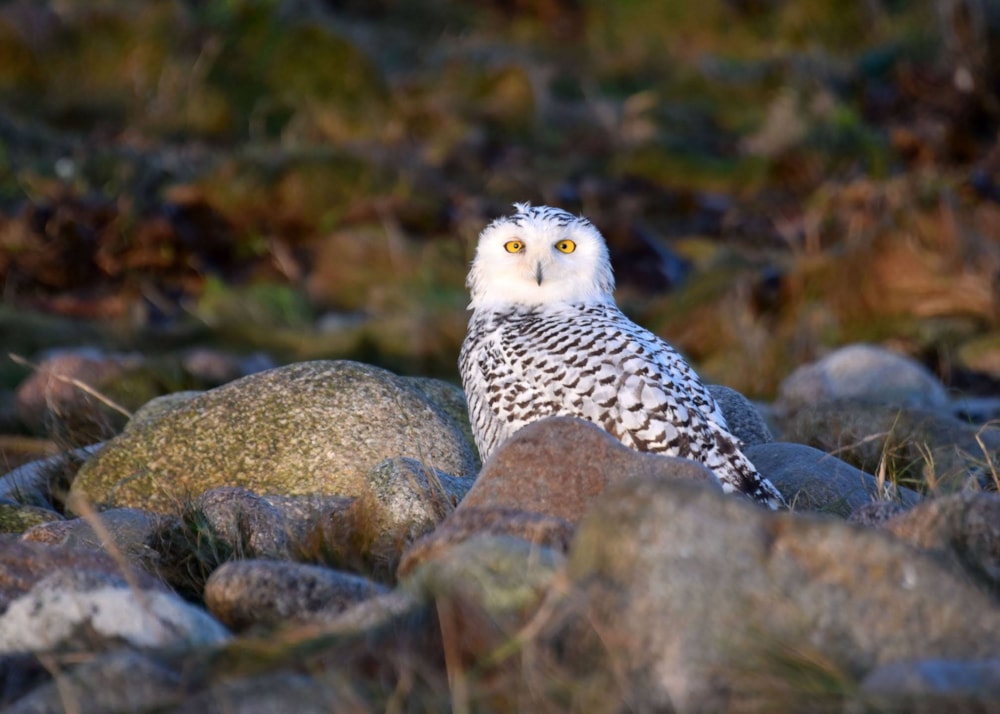 Snowy Owl, St. Martin's, Isles of Scilly (Bruce Frank).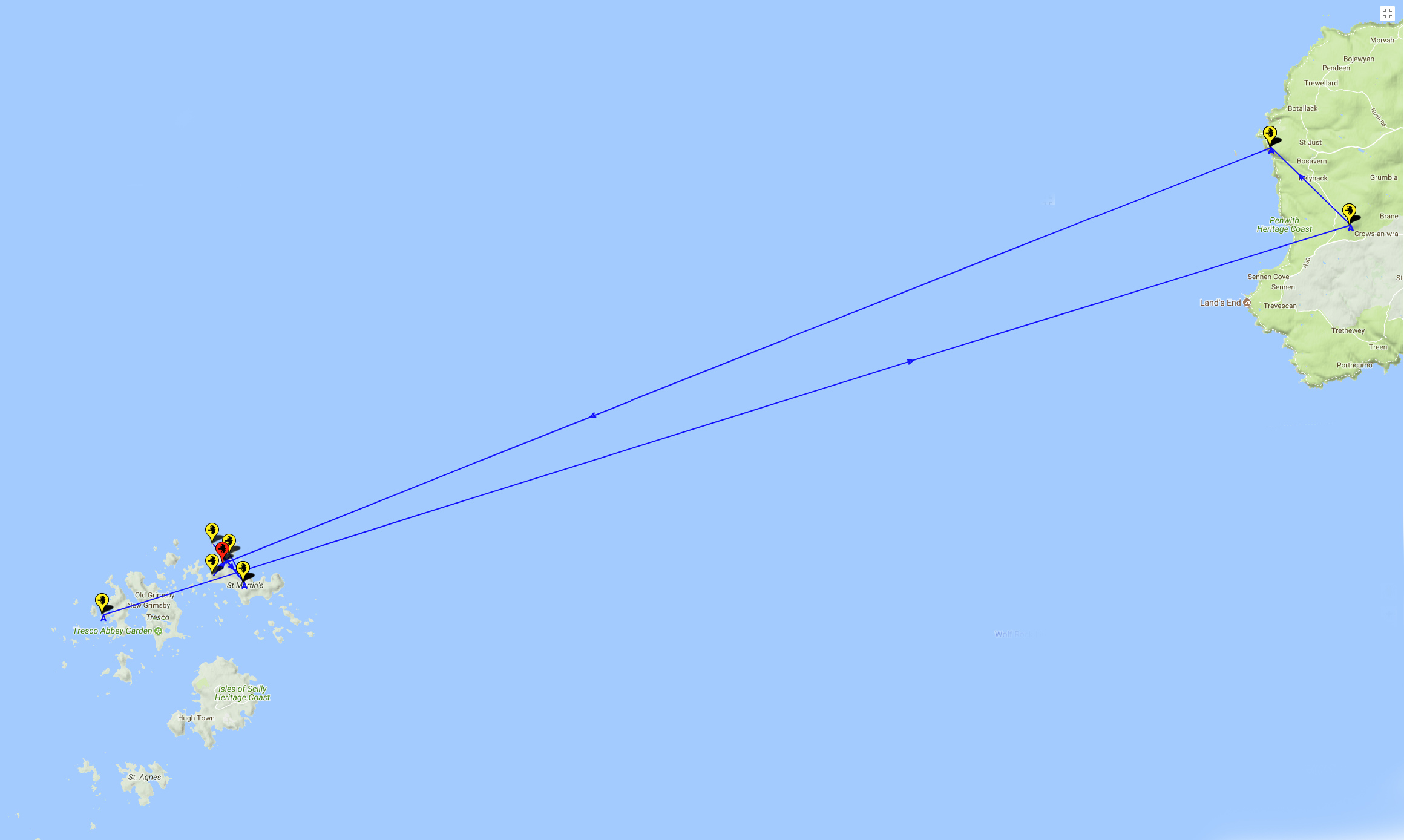 To Cornwall and back: if one and the same bird, the Snowy Owl's route after its initial discovery on Bryher on 30 November 2017 (BirdGuides.com data).
Content continues after advertisements
After visiting Cherbourg, on the north French coastline, on 3rd, the American Royal Tern was back on Guernsey on 5th, being seen at Pezeries that day and then Fort Doyle on 6th. A Bonaparte's Gull at Radipole Lake, Dorset, on 3rd is probably the bird seen at nearby Lodmoor back in late November 2017, while the Devon bird was again at Exmouth on 6th. The upsurge in Ring-billed Gulls continued, with at least 16 reported. A couple were in Limerick City, while the rather ill-looking first-winter continued in Newquay, Cornwall. We received 172 reports of Iceland Gull this week, with 119 reports of Glaucous Gull. Kumlien's Gulls were logged at just five sites.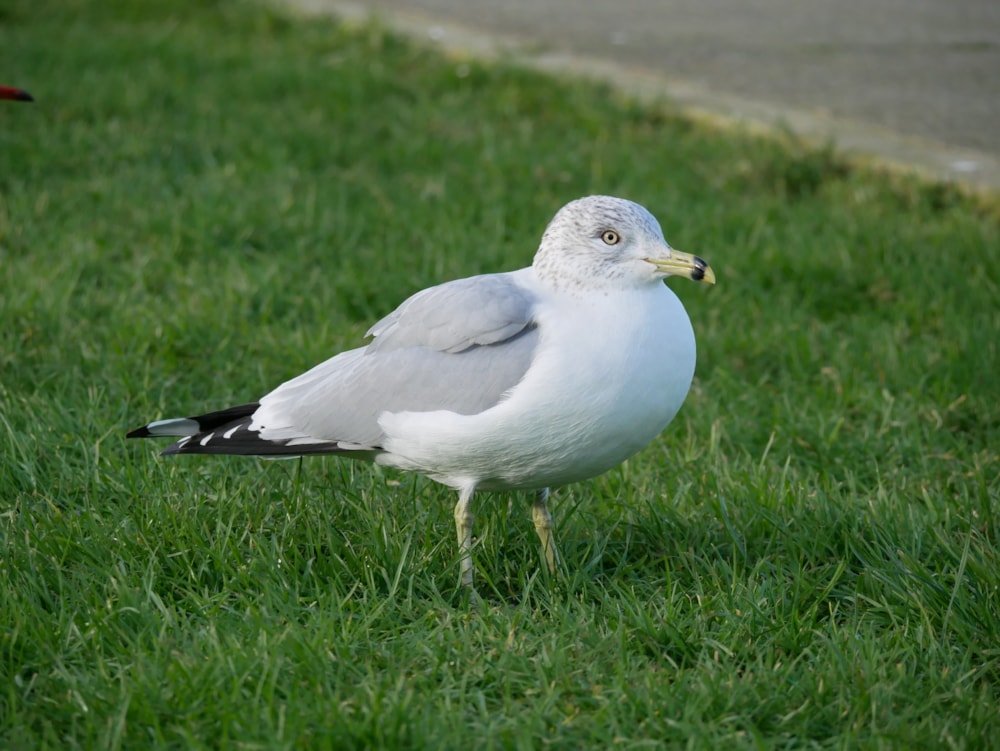 Ring-billed Gull, Timoleague, Cork (Gavin Thomas).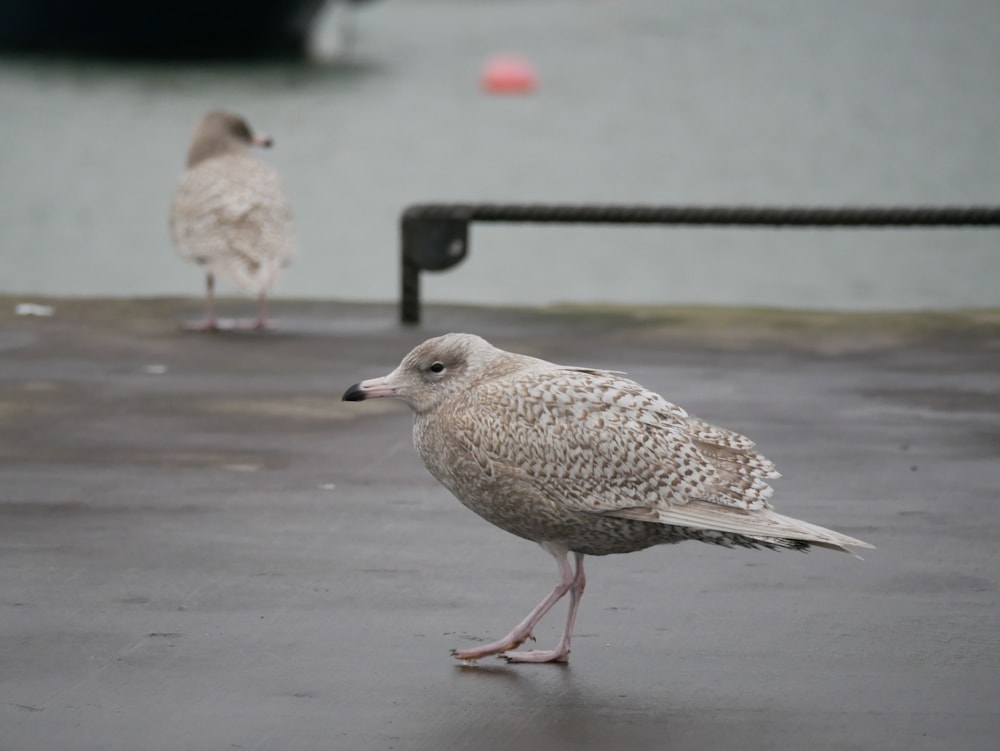 Glaucous Gull, Ballycotton, Cork (Gavin Thomas).
The Temminck's Stint was still at Pulborough Brooks, West Sussex, to 7th and the Long-billed Dowitcher was at Oare Marshes, Kent, throughout. A new Lesser Yellowlegs was seen at Aiker Ness, Orkney, on 5th but had gone by the following day.
Regular groups of Parrot Crossbills remained at five sites: Wishmoor Bottom, Surrey, Broxbourne Woods, Herts, Santon Warren, Norfolk, Upper Hollesley Common, Suffolk, and Howden Reservoir, Derbyshire.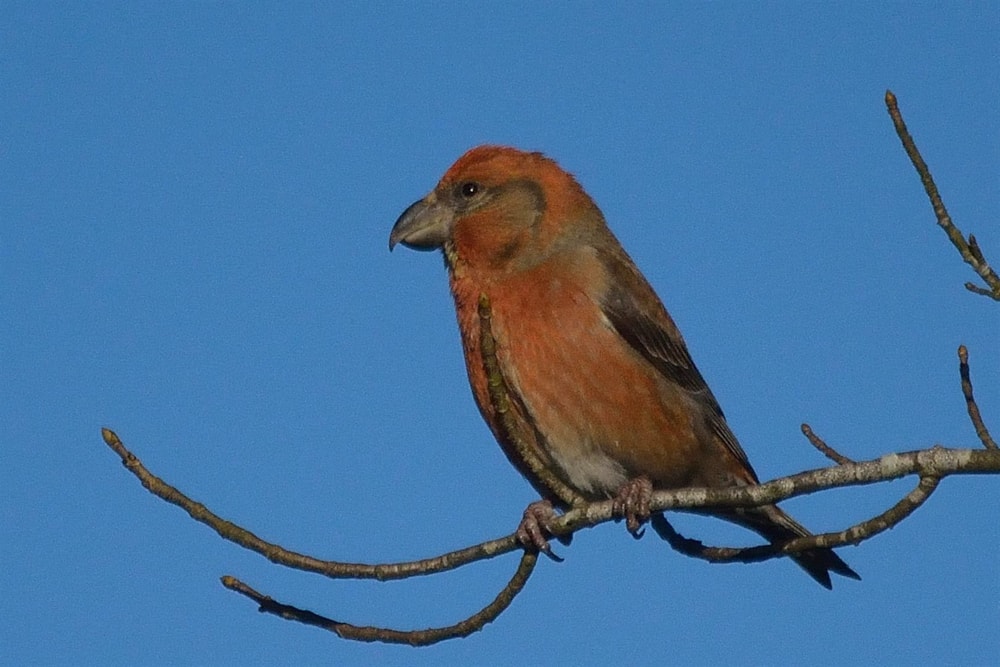 Parrot Crossbill, Howden Reservoir, Derbyshire (Mick Hemingway).
One of the most significant finds this week was a Hume's Leaf Warbler at Waxham, Norfolk, on 6th, which lingered thereafter. Yellow-browed Warblers were noted at four sites, including birds at Preston Crowmarsh, Oxon, and Congleton, Cheshire, in addition to one apiece in Cornwall and Dorset. Another surprise was a Red-throated Pipit at Lizard Point, Cornwall, on 8th.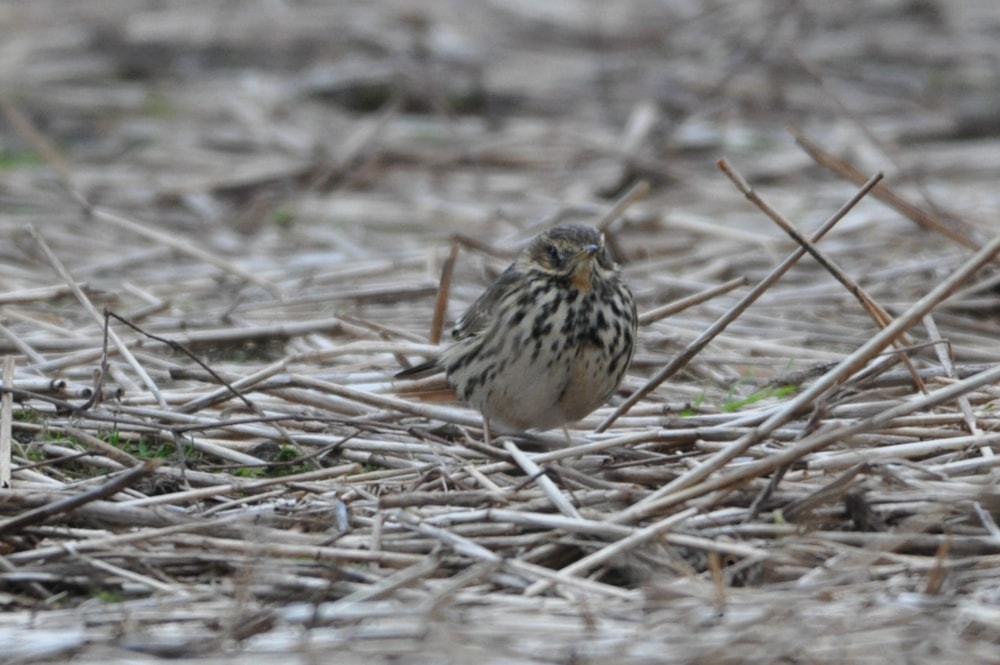 Red-throated Pipit, Lizard Point, Cornwall (David Collins).
The Desert Wheatear at Whitby, North Yorkshire, remained all week and was showing particularly well at times. Further wintering scarcities seen included the Rosy Starling at Easington, East Yorkshire, and four Richard's Pipits. Of the latter, the return of a bird to Arlingham, Gloucestershire, for its third winter was most significant, although two together at Kynance Cove, Cornwall, was also notable. The Eurasian Penduline Tit was also still at Longford, Gloucestershire, all week.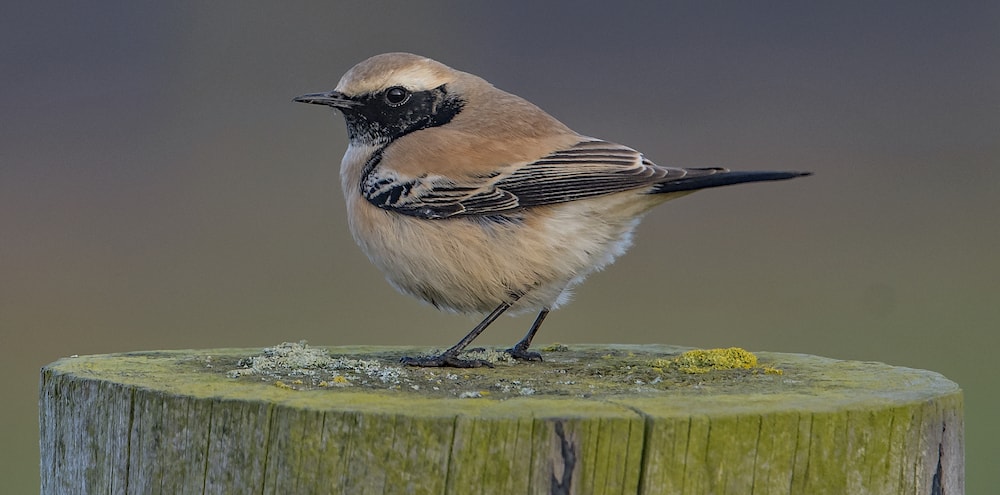 Desert Wheatear, Whitby, North Yorkshire (Martyn Jones).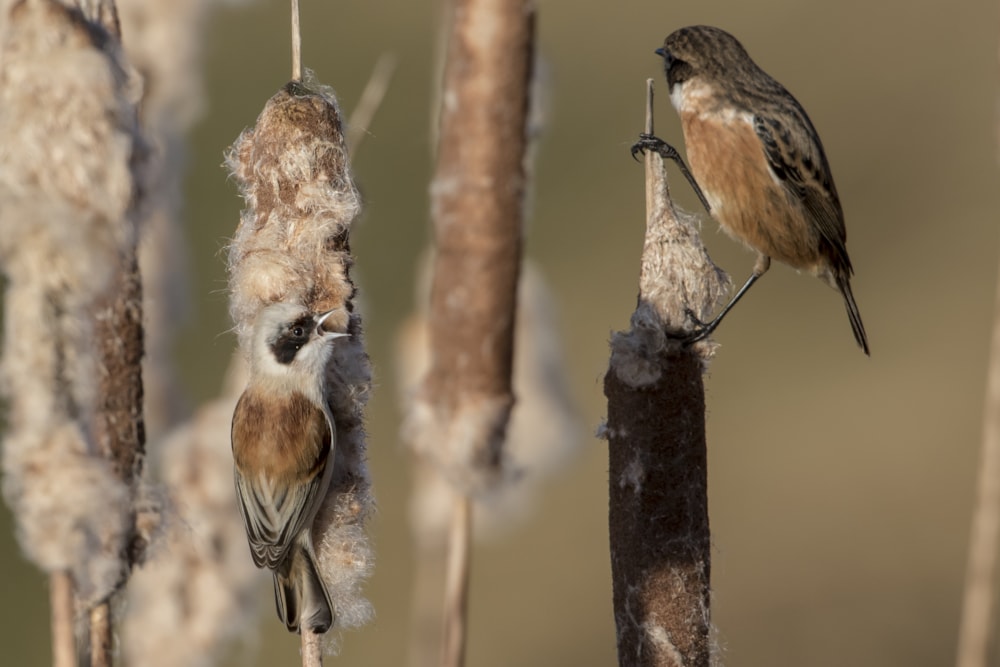 Eurasian Penduline Tit, Longford, Gloucestershire (Steve Birt).
Western Palearctic news
Sweden's Greater Yellowlegs was relocated some way to the south of its location in December, at Smedsgård, Halland, from 6th. The Eastern Black Redstart was still in Helsinki, Finland, on 7th.
Belgium's eighth Red-flanked Bluetail was found in a wood near Montzen, Liège, this week, while the wintering Black-winged Kite remained at Lauwersmeer, Netherlands.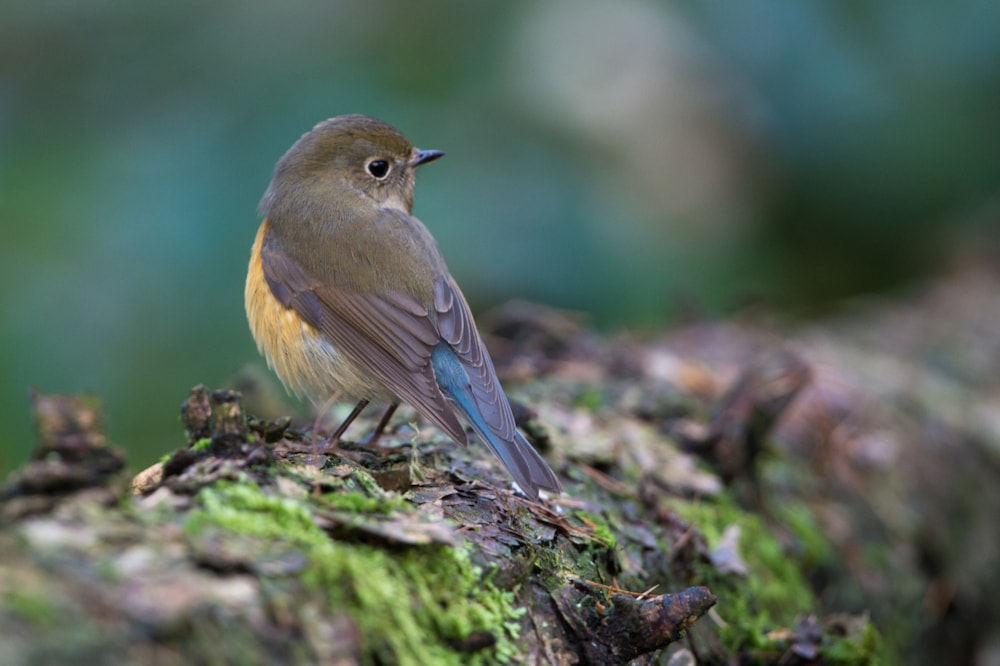 Red-flanked Bluetail, Montzen, Liège (Marc FASOL).
The Dwarf Bittern remained at Llanos Pelados, Fuerteventura, over the weekend, while a Semipalmated Plover was found along the shore at Los Abrigos, Tenerife. In the Azores, the drake Redhead was still at Paul da Praia on 7th.
The 10th Lesser White-fronted Goose for Israel was in Eilat on 3rd, while Kuwait continued to hold on to its regular Lesser Flamingo at Sulaibikhat Bay.