After many weeks of berating a largely bird-free winter that has produced precious little in the way of significant highlights, the past fortnight has abruptly witnessed something of a resurgence back to form – and, all of a sudden, we're being reminded of why birding around Britain and Ireland is, at times, unparalleled when compared to anywhere else within the Western Palearctic.
The clear highlight of the week (and indeed an early contender for bird of the year) was a Tengmalm's Owl in a garden between Bixter and Tumblin, in Shetland's West Mainland. Photographed by the homeowners, the bird was discovered roosting in a spruce tree just metres from their kitchen window. A few local birders went to visit the site and confirm identification before news was released, and the bird continued to sit there, contentedly, until dark.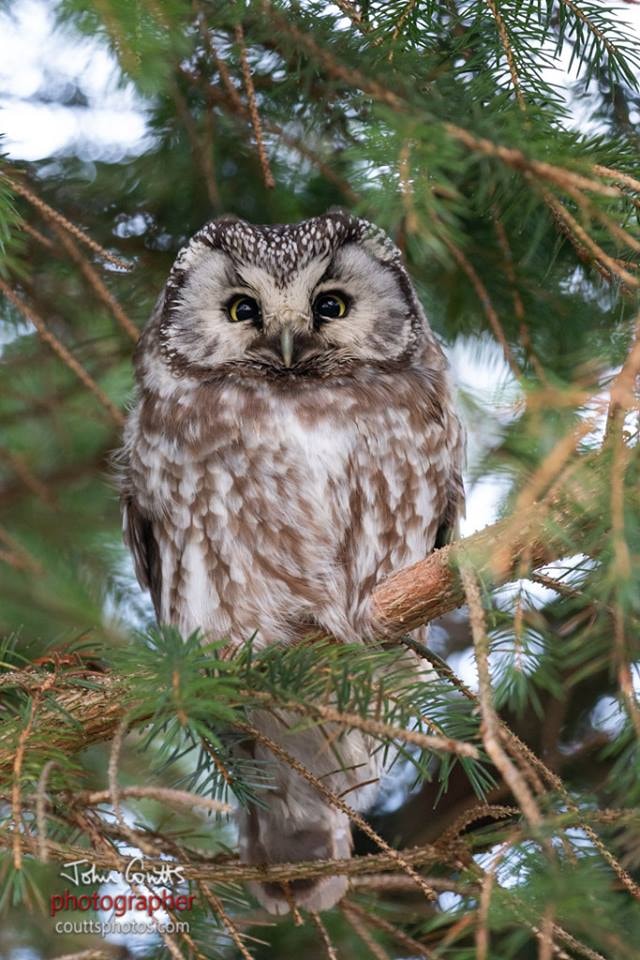 Tengmalm's Owl, Bixter, Mainland, Shetland (John Coutts).
It sounds like the owl was new in that day, thus it remains up in the air whether it'll make any sort of protracted stay in the area (weather was poor on site on Wednesday morning and it's no great surprise that the bird wasn't on show). What seem crucial are the mild conditions across the country over the past week, which have caused a major shake-up among wintering and migrant birds, not least delivering a large crop of overshooting hirundines – including multiple House Martins and Swallows to Shetland – which may also have encouraged the owl to start moving northwards. Whatever the outcome, it's the first bird of the year to have really got all birders' adrenaline levels rocketing. However, a twitchable bird would really be very rewarding, given the recent and bizarre Orkney occurrence that evaded birders, as well as various suppressed individuals before that.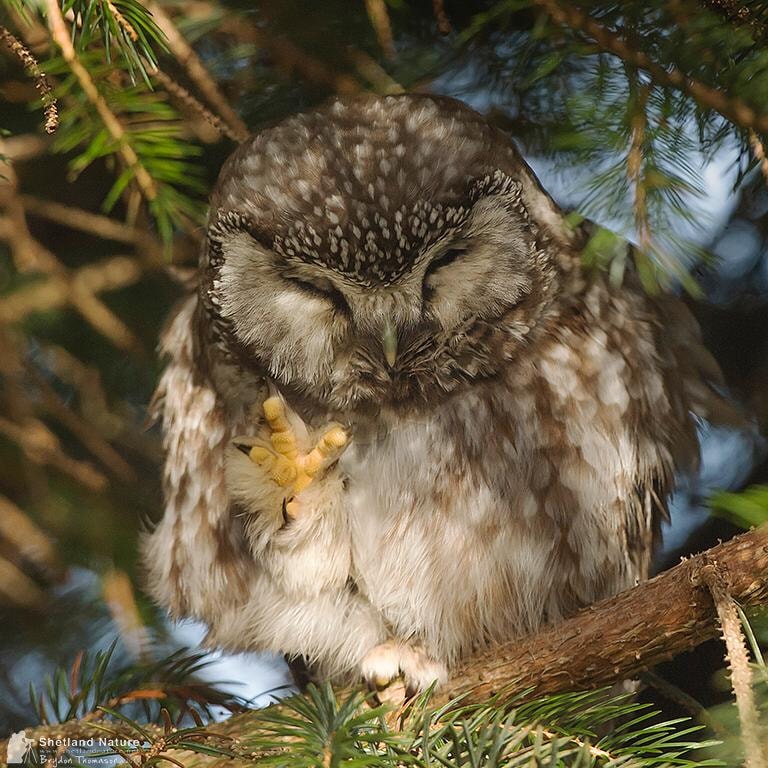 Tengmalm's Owl, Bixter, Mainland, Shetland (Brydon Thomason / Shetland Nature).
In fact, before the owl's shock appearance on Tuesday, this column was very much gearing up to be an ode to the early push of spring that has graced the entire length of Britain and Ireland. Seeing so many summer migrants – admittedly predominately hirundines – showing up in the third week of February conjures up contrasting emotions. Joy, certainly, for it is a sure sign that spring 'proper' is only just around the corner and welcoming back our beloved summer visitors always brings a boost, but also concern and fear, for a) these birds may yet have to see out one last bite of winter and b) it is arguably a disturbing reflection of the unseasonably mild temperatures we have been experiencing – something that seems to be happening more and more as the years pass.
To quote Aristotle, "One Swallow does not a summer make" – but how about 25? At least this many were seen at sites as far north as the Outer Hebrides and Shetland following the first at Polgigga, Cornwall, on 15th, although most were in south-western areas, including southern Ireland. However, there were also records from Suffolk and Kent. There were fewer House Martins – a dozen or so – but these too reached Scotland. The first Sand Martin was at New Brighton, Cheshire, on 16th, with others in Gwynedd and Dorset. London Wetland Centre laid claim to 2019's first Little Ringed Plover, with a bird there on 16-17th.
Among these came an extremely early Red-rumped Swallow to Cwm Ivy, Gower, Glamorgan, on 16th, lingering there to 19th and often showing particularly well alongside two Swallows. A Hoopoe at Camborne, Cornwall, on 17th was likely also a migrant rather than a wintering bird. But it was the arrival of a Great Spotted Cuckoo at Ballycroneen, Co Cork, that was the most spectacular reminder of the coming season. Unfortunately, though, it lingered only long enough for the finder to take it in before it was off again, bounding eastwards along the cliffs towards Ballycotton. Though this is the joint-earliest on record, the late February and early March period is a fantastic time for overshooting Great Spotted Cuckoos if conditions are conducive, and a glance at the forecast for the coming days into the weekend, with southerly winds and remarkably warm temperatures, certainly suggests that more may be on their way – particularly with news of another arriving in Brittany, France, on Tuesday morning.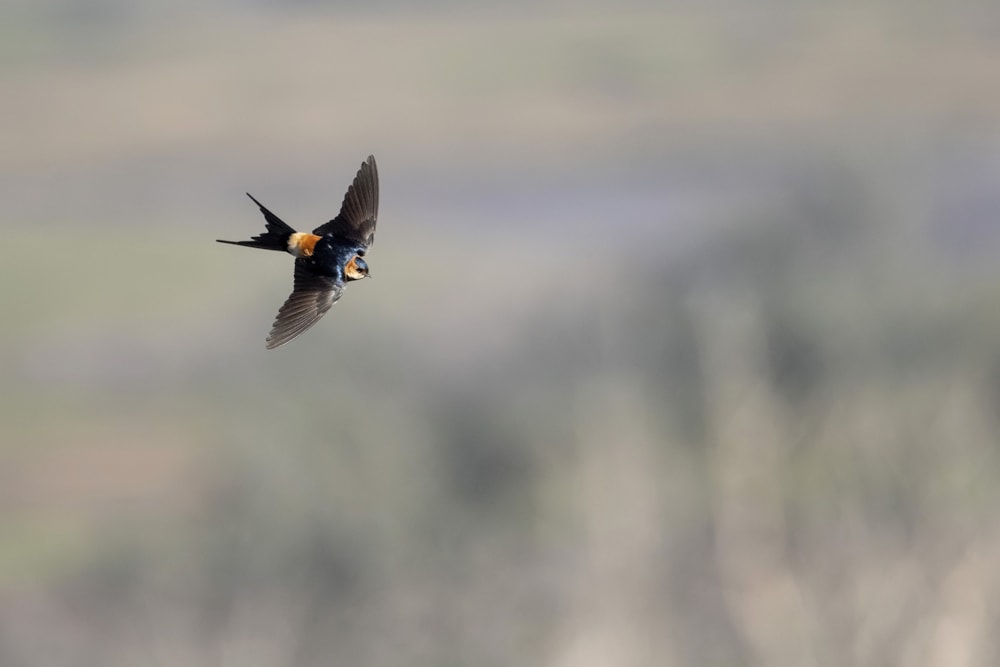 Red-rumped Swallow, Cwm Ivy, Gower, Glamorgan (Paul Marshall).
Things were otherwise pretty routine, although Shetland scored a smart grey-morph Gyr Falcon at Westing, Unst, on 15th along with its resident Pied-billed Grebe still at Loch of Spiggie on 16th. Meanwhile, at the opposite end of our isles, the Pacific Diver continued to show well at Crookhaven, Co Cork, to at least 17th.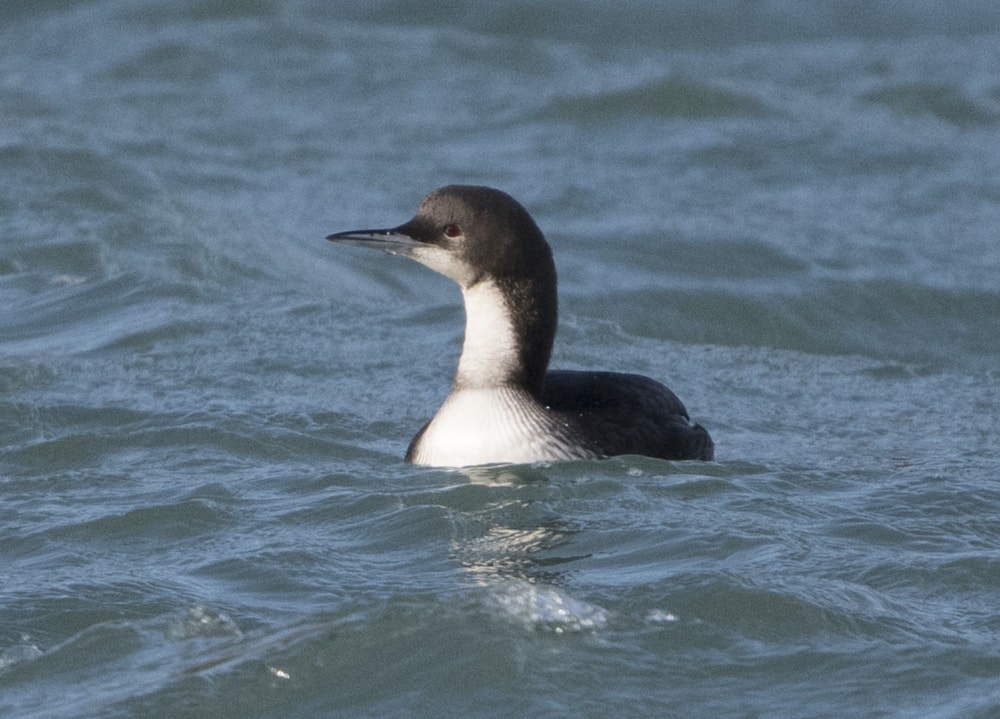 Pacific Diver, Crookhaven, Cork (Richard Mills).
Wildfowl included the first report of the Strontian American Black Duck of the calendar year on 18th – welcome news that one of our longest-serving vagrants is still going strong. Remarkably just two American Wigeon were reported – the usual female still at Grimley, Worcs, and a new drake at Ballyalia Lake, Co Clare, from 14th. Slightly more numerous were Green-winged Teal, with nine recorded, while there were also 15 Ring-necked Duck – but no Lesser Scaup or Ferruginous Duck. Four Surf Scoter were at just two sites: two drakes lingered off St Andrews, Fife, and a drake and female were off Gormanstown, Co Meath. The Black Scoter was again seen off Bamburgh, Northumberland, on 16th.
A couple of Richardson's Cackling Geese were on Islay, with a third still on North Uist. A Todd's Canada Goose was also on Islay, while the Canada Goose in Lancashire – either a Todd's or, more likely, an Atlantic (canadensis) – also remained at Crossens Outer Marsh. Snow Goose-wise, the white morph lingered in Co Wexford, as did the intermediate morph at Killen, Highland. Black Brant were reported from Co Dublin, Cumbria, Norfolk, Suffolk and Dorset.
An eagle species on the saltmarsh at Leighton Moss, Lancs, on 15th looks likely to have been an immature White-tailed Eagle from the poor phone photos taken. A total of 11 Rough-legged Buzzards included two still at Chetney Marshes, Kent.
A welcome upturn in Ring-billed Gull reports saw a couple of new birds found. These included a first-winter at the traditional location of Helston Boating Lake, Cornwall, from 14th and another of the same age at Kilshannig, Co Kerry, on 17th. The latter date also produced an adult at Musselburgh, Lothian, while a further nine adults were seen at traditional locations. The poor winter for white-winged gulls continued, with just 40 Iceland, 35 Glaucous and four Kumlien's Gulls logged. The 30 or so Caspian Gulls included an adult still at Kildavin, Co Carlow, and a first-winter as far north as Dorman's Pool, Cleveland. In Guernsey, the American Royal Tern was again at Bordeaux on 13th.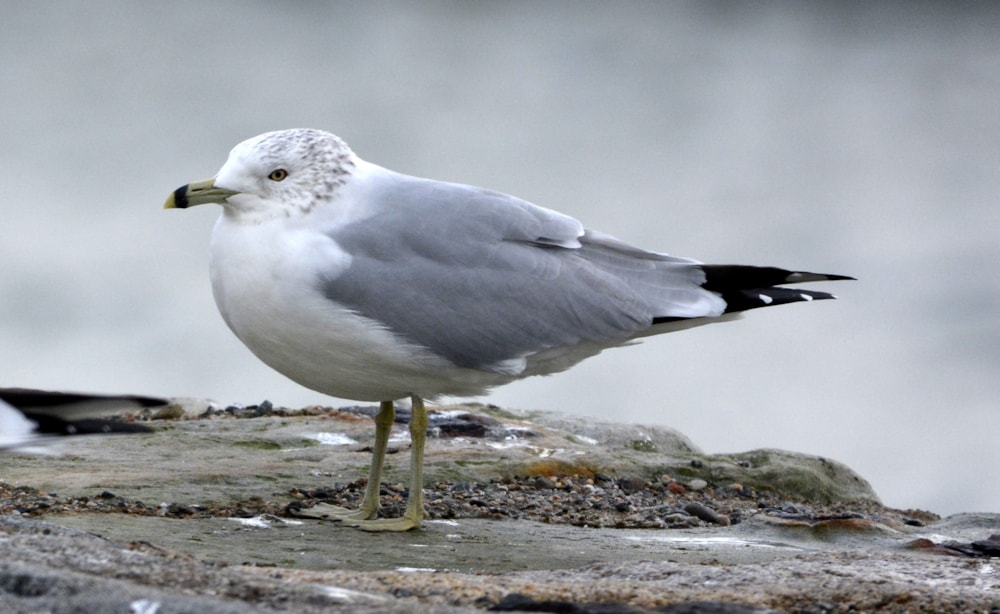 Ring-billed Gull, Carrickfergus, Antrim (Ed O'Hara).
The only Lesser Yellowlegs this week was the bird at Lodmoor, Dorset, while the Long-billed Dowitcher at Frampton Marsh, Lincs, was again the only of its kind seen. Spotted Sandpipers remained on offer in Cos Wexford and Waterford, as did the Temminck's Stint in Cornwall.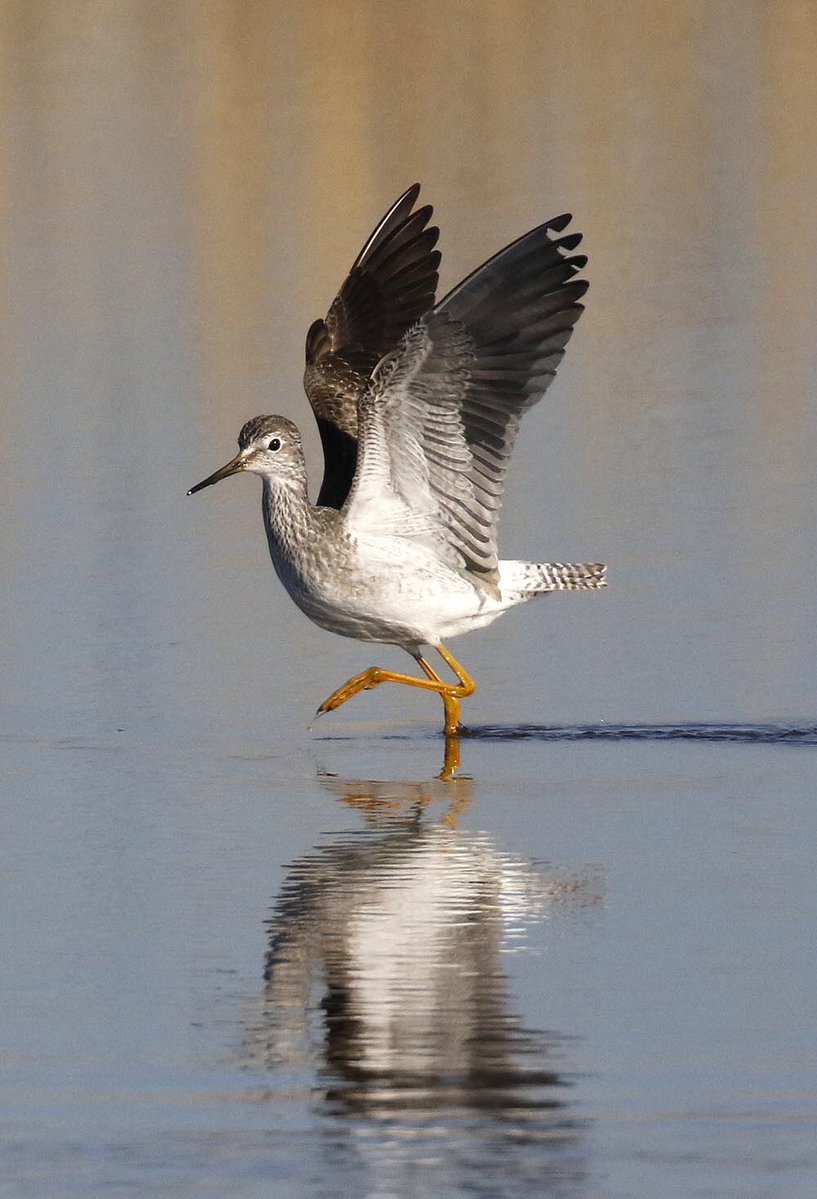 Lesser Yellowlegs, Lodmoor RSPB, Dorset (Ewan Urquhart).
The Richard's Pipit at Kingston Seymour, Somerset, wasn't seen beyond Valentine's Day, but another was found in the county at Sutton Moor on 19th. Late news concerned the first report of the adult Rosy Starling at Botley, Oxfordshire, since early January, while the Llandudno bird lingered another week. A new Coues's Arctic Redpoll was at Sculthorpe Moor, Norfolk, from 17th.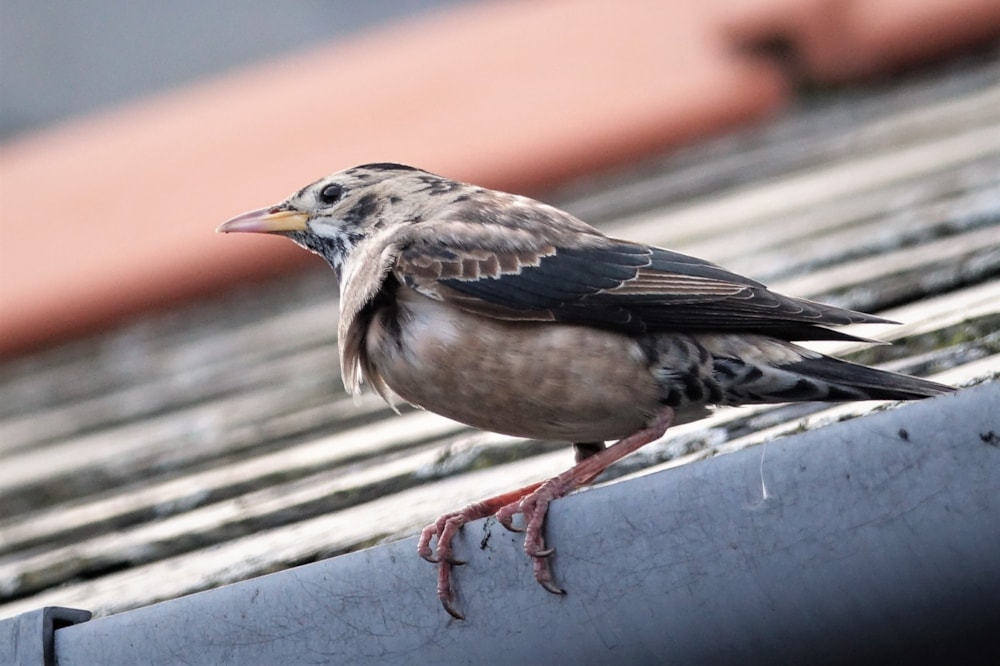 Rosy Starling, Llandudno, Conwy (Janice Sutton).
A couple of new Great Grey Shrikes were among the 13 recorded. In Norfolk, the Little Bunting was seen again at Weybourne Camp on 13th. Dorset's Eurasian Penduline Tit continued to show at Lodmoor, Dorset, throughout the week while another at Lodmoor, Dorset, must surely be the bird seen here back in November 2018.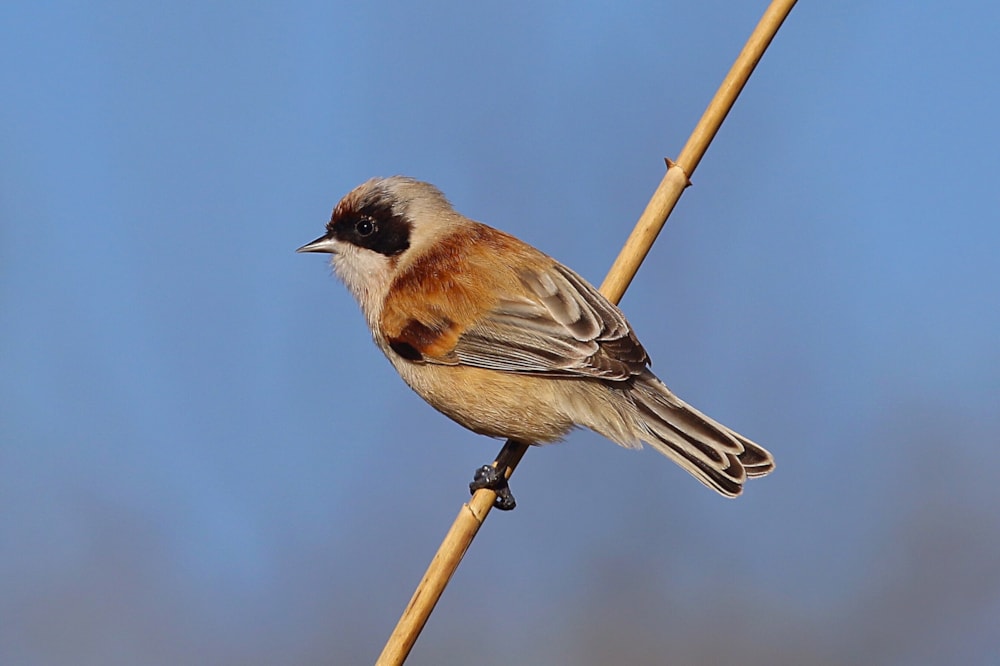 Eurasian Penduline Tit, Lodmoor RSPB, Dorset (Edmund Mackrill).
A fine selection of wintering warblers continued, with Pallas's Warblers in Durham and Cornwall, the Blyth's Reed Warbler in Greater Manchester and Yellow-browed Warblers at nine sites.
Western Palearctic
Morocco's first Hume's Leaf Warbler was sound-recorded in Rabat on 12th and still present the following day. The Canary Islands' fine run continued, with a Bar-tailed Lark found at Puerto del Carmen, Lanzarote, on 18th, an Isabelline Wheatear at Los Abrigos, Tenerife, on 14-15th and the Dwarf Bittern (plus a Yellow-billed Stork of unknown origin) on Fuerteventura.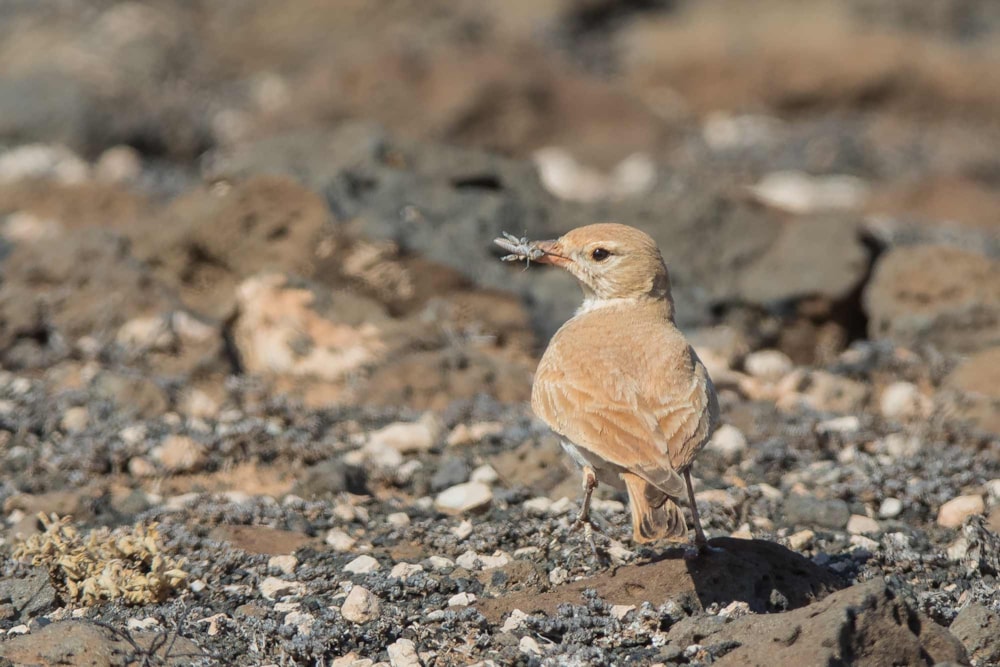 Bar-tailed Lark, Puerto del Carmen, Lanzarote (David Pérez).
In Cape Verde, the African Crake and Hudsonian Whimbrel are still north of Santa Maria, Sal, although the former is proving extremely elusive now the area it has been favouring has been flooded. On neighbouring Boa Vista, the Bufflehead was again seen at Rabil Lagoon. Azores news included the Bufflehead and Green Heron still at Fajã dos Cubres, São Jorge, on 16th and the resident Pied-billed Grebe still at Lagoa das Furnas, São Miguel.
Joyous news from Spain concerned the return of 'Cipriana', the legendary Thayer's Gull, to Xove, Galicia, on 18th, alongside an American Herring Gull – the latter one of two still in the region. Many will remember that this Thayer's, which has been seen here in winter almost every year since it appeared as a juvenile in 2008, also put in a brief appearance at Killybegs, Co Donegal, back in December 2013. To the south, the Green Heron was again seen at Quinta do Lago, Algarve, Portugal.
In northern France, the wintering Wallcreeper hung on in Dinan, while the Forster's Tern was seen again at Noirmoutier Island. Dutch news centred around the continuing quartet of Black-throated Thrush, Nutcracker, Little Bustard and Oriental Turtle Dove, all of which drew the crowds. Also still around were the Oriental Turtle Dove and Eastern Imperial Eagle in southern Sweden.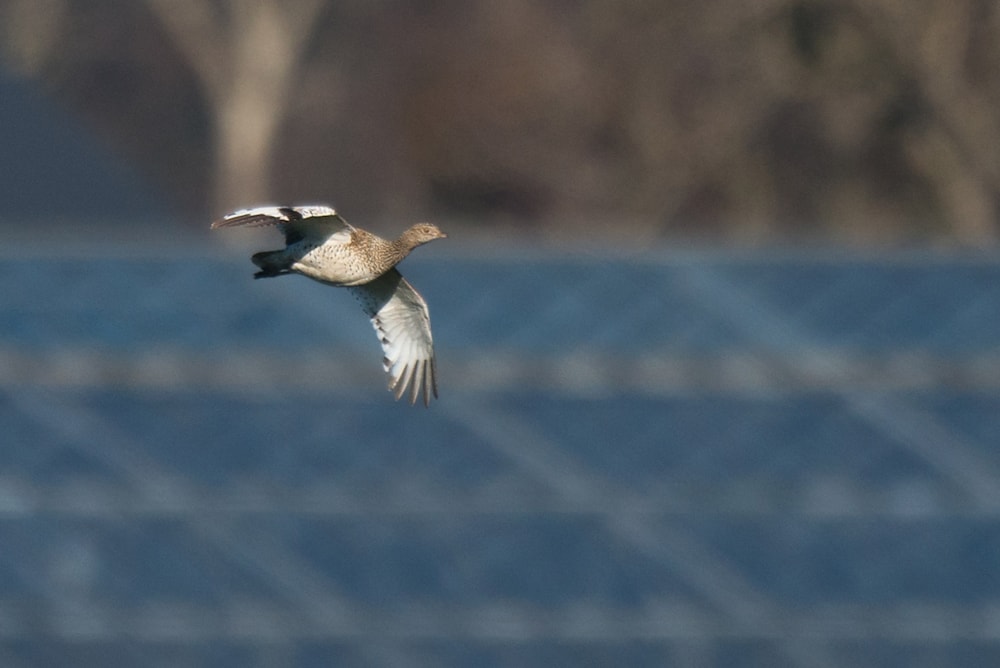 Little Bustard, De Zilk, South Holland (Arnoud B van Berg).
Two different Mourning Wheatears were seen on Cyprus this week – impressively, just the fourth and fifth records for the island. Finally, a Pied Crow was an interesting if ship-assisted arrival at Shuwaikh Port, Kuwait, on Valentine's Day.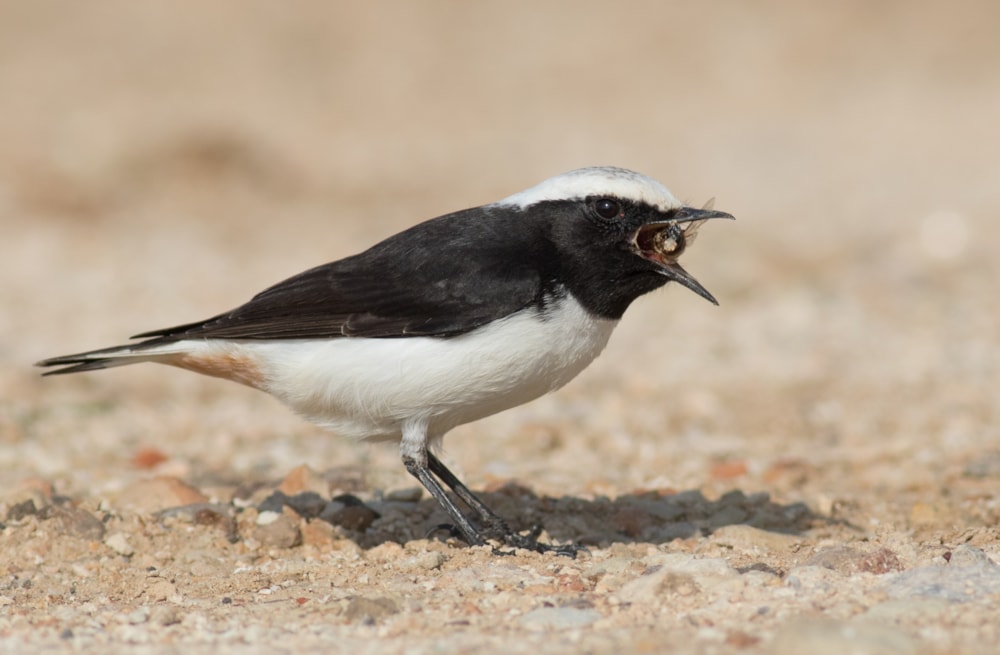 Mourning Wheatear, Pegeia, Paphos (Matthew Smith).