At the RSPB's Hope Farm in Cambridgeshire, large flocks of Yellowhammers and Reed Buntings are currently feasting on wild bird seed mix plants grown on the farm, plus extra barley and millet, left out to feed them in winter.
Each winter, dedicated staff and volunteers brave the cold to count all the wild birds they find on the farm, in order to see how each species is faring. This January an impressive total of 3,449 individual birds were seen, of 49 different species. In fact, at times this winter, the RSPB surveyors have struggled to keep up with counting the flocks of Common Starlings, Eurasian Skylarks and buntings across the farm. One field alone held a flock of 180 skylarks!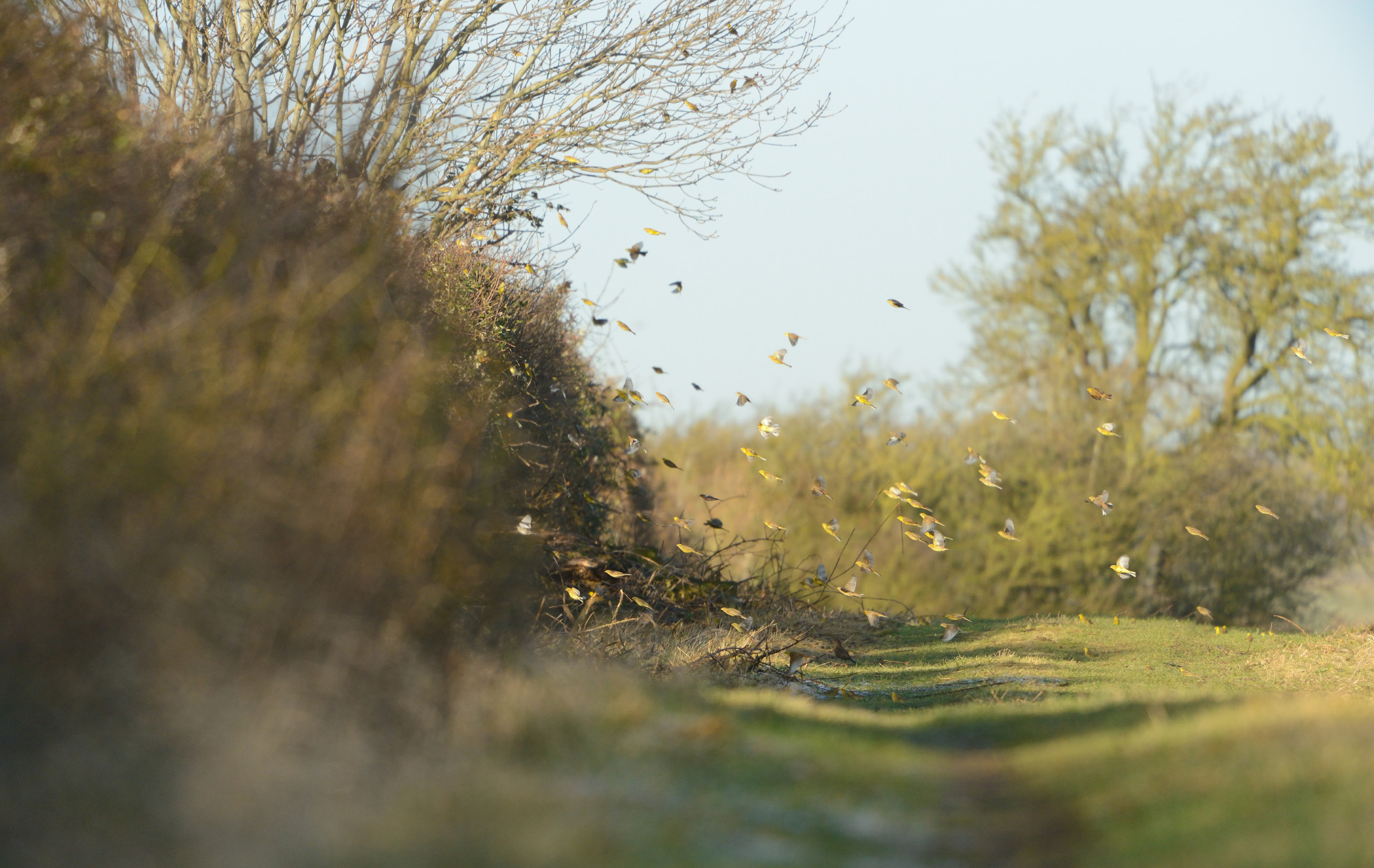 A large flock of Yellowhammers flies up into a hedgerow at Hope Farm. Such sights have become depressingly rare in modern-day Britain (Ben Andrew/RSPB images).
The RSPB began managing Hope Farm in 2000, and since then have pioneered techniques in providing food and habitats for nature in an arable farmed environment. Wildflower margins, skylark plots (patches in fields for the birds to land and nest) and beetle banks, plus careful management of hedgerows and soil have boosted wildlife abundance. In addition, winter cover crops, wild bird seed mix plants and supplementary food have all helped birds survive the colder months.
These include a number of birds on the UK Red List. During winter 2000/2001, Yellowhammers numbered just two on the farm. Now they visit in their hundreds, with a flock of 217 counted together in January 2018. Another Red-Listed farmland species is Grey Partridge, which has increased from zero in 2000 to 18 last month.
Other birds have benefited too. The farm has seen a record number of Chaffinches, Meadow Pipits, Redwings and Reed Buntings this winter. These uplifiting figures could become the norm rather than the exception if we put the environment at the heart of a new agriculture policy, where a thriving farming sector plays a key role in restoring our natural environment.
To read more about Hope Farm, please visit www.rspb.org.uk/our-work/conservation/projects/hope-farm.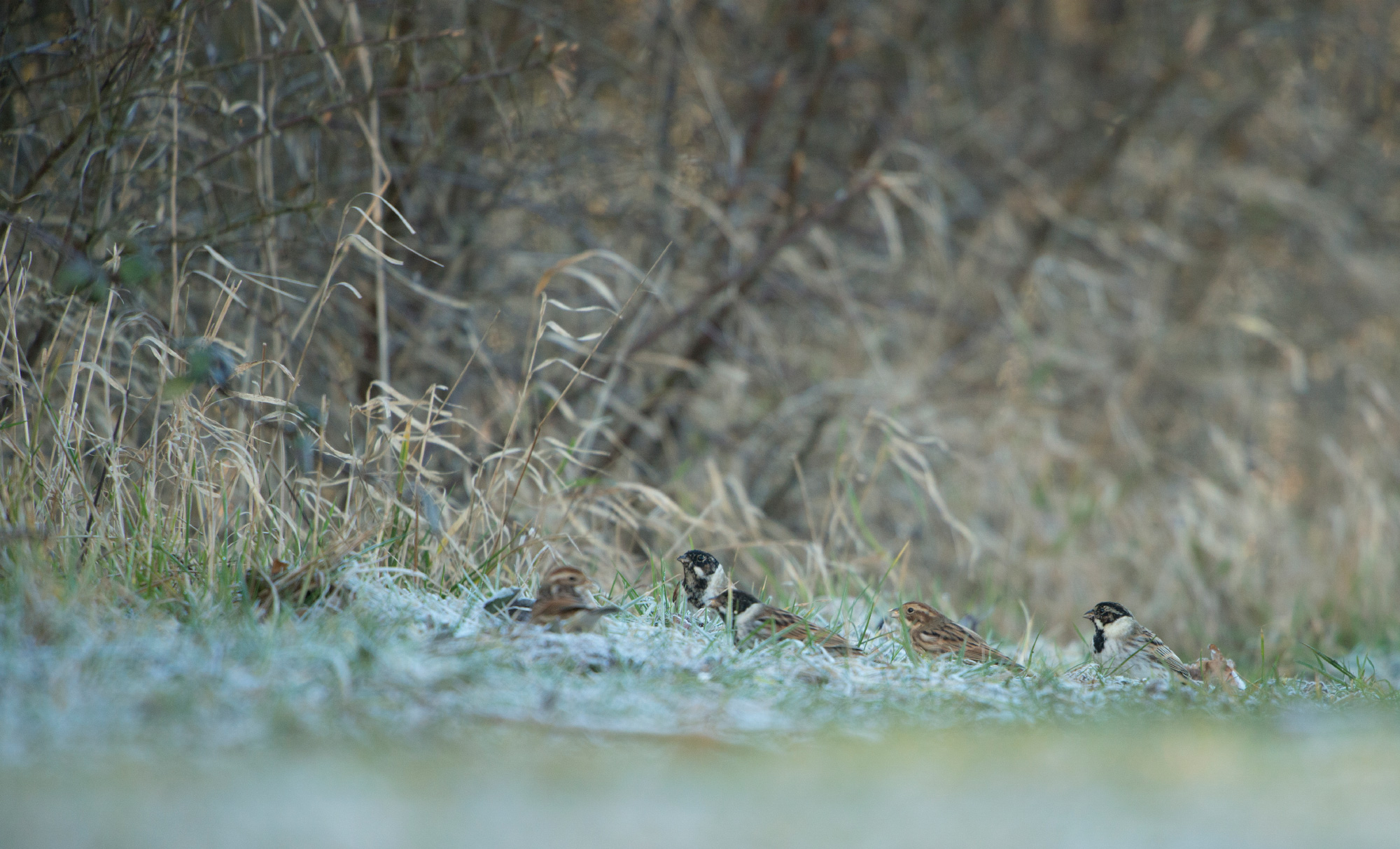 Hope Farm also supports excellent numbers of other species, such as Reed Buntings (Ben Andrew/RSPB images).